Soul-full nights await at Al Maha Jazz Lounge, the newest venue at Al Bustan Palace, a Ritz-Carlton Hotel. Located adjacent to the hotel's lobby, the suave lounge will transport guests instantly to the 20's and 30's with the smooth sounds of its resident musician, renowned pianist Abraham Kenner III. At the only venue of its kind in Oman, guests can settle down to a nightly repertoire of jazz, soul and blues, from Billy Holiday to BB King, Ella Fitzgerald and more. Comfortable furnishings and cosy corners are made for feeling at ease, while the art pieces provide a great conversation starter, offering a nostalgic glimpse into the jazz age. Topped off by premium drinks and the exceptional Ritz-Carlton service, Al Maha Jazz Lounge is the perfect sojourn for a leisurely evening.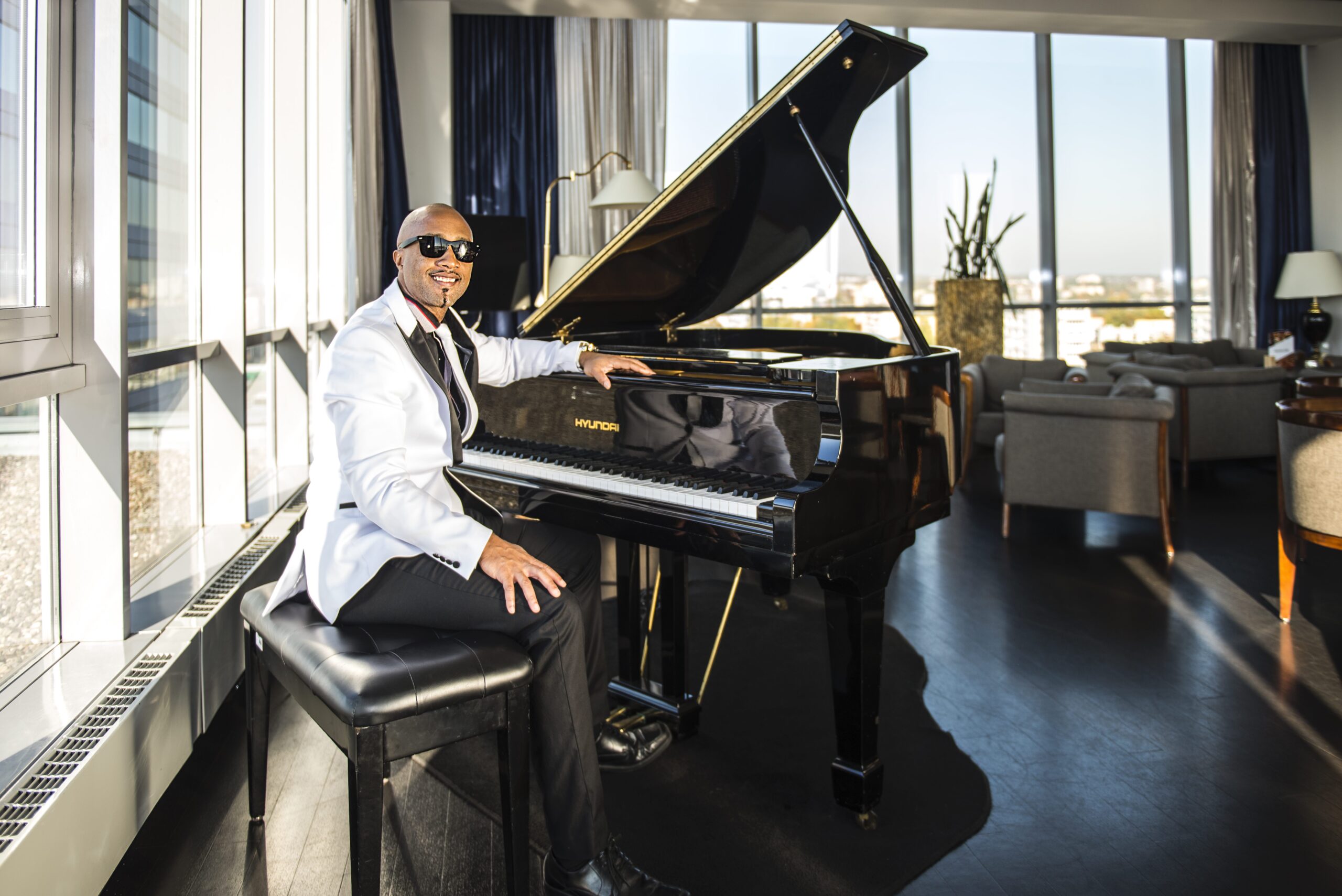 Nabil bin Abdul Wahab Al Zadjali, General Manager of Al Bustan Palace, a Ritz-Carlton Hotel, said, "At Al Bustan, a Ritz-Carlton Hotel we aim to introduce the newest and most exclusive luxury experiences. We are thrilled to be re-introducing our piano lounge after a number of years, which has been reimagined for our modern guests. We are proud to be featuring the immense talent of Abraham Kenner and are confident that Al Maha Jazz Lounge is going to become a favorite among our discerning guests. A place where they can leave the world outside and get lost in the moment."
Award-winning artist Abraham Kenner is best known for his participation on The Voice Poland in 2017. A musician since the age of five, he won numerous awards including the 1993 Band Directors Award, the 1997 National Choral Award, and was named among the Top 100 musical theatre students in the USA in 1997. His versatile vocals and soulful style are truly a treat for the ears. Meanwhile, the walls of the lounge tell their own story, filled with exclusive artworks that have been expertly curated and feature prominent jazz and blues musicians, instruments, vintage record covers and posters.
Setting a precedent for hospitality in Oman, Al Bustan Palace, a Ritz-Carlton Hotel continues to delight guests with a variety of experiences that stirs the senses. From award-winning restaurants, to world-class facilities and unparalled surroundings, guests are offered the perfect setting for creating unforgettable memories in unbridled luxury. Bask in endless sea views, walk among the 200-acre landscaped gardens, or relax within the marbled walls of the palatial hotel. Whether staying for an hour or for a week, every moment is accounted for and no detail is overlooked.
For reservations, email: Restaurant.reservation.albustanpalace@ritzcarlton.com or call +968 2476 4444.