Exceptional service and a menu that showcases international cuisine, JW Marriott Muscat offers authentic, loved cuisine from across the world from their exploratory eatery 'Kitchen7', which can now be celebrated from the comfort of your home.
Whilst 'staying home' has been the common conversation amongst Muscat residents, many of us are yearning to travel. If you've been left longing for new sights, sounds, experiences, not to mention the flavours that come with a summer vacation, then why not try out Kitchen 7's wide array of global favourites and find a playlist to suit?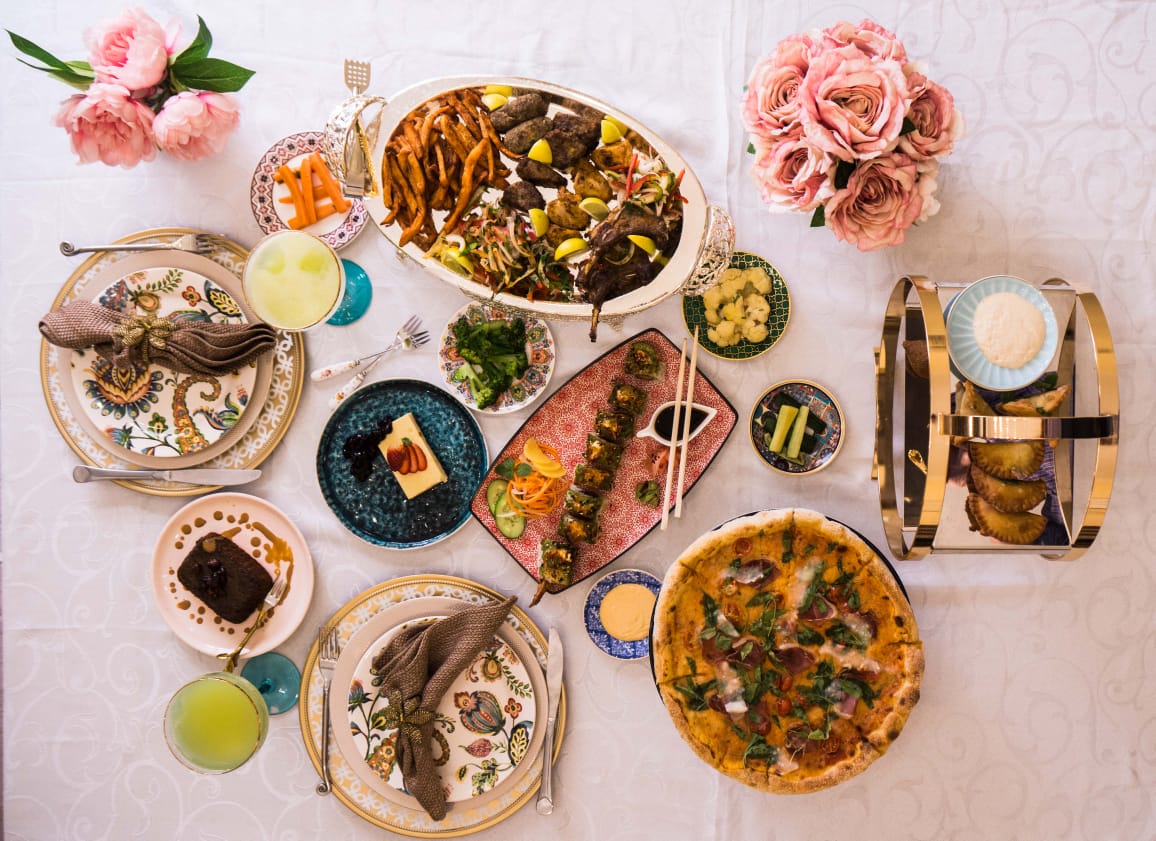 JWToGo is the new 'epicurean culinary experience' from the recently launched JW Marriott Muscat property. With a true feast 'just a call away', eager foodies can order dishes for family, friends, special occasions or simply because you fancy a chance. Let's face it – we've all been in our kitchens for far too long; it's time to hand over the aprons to the experts!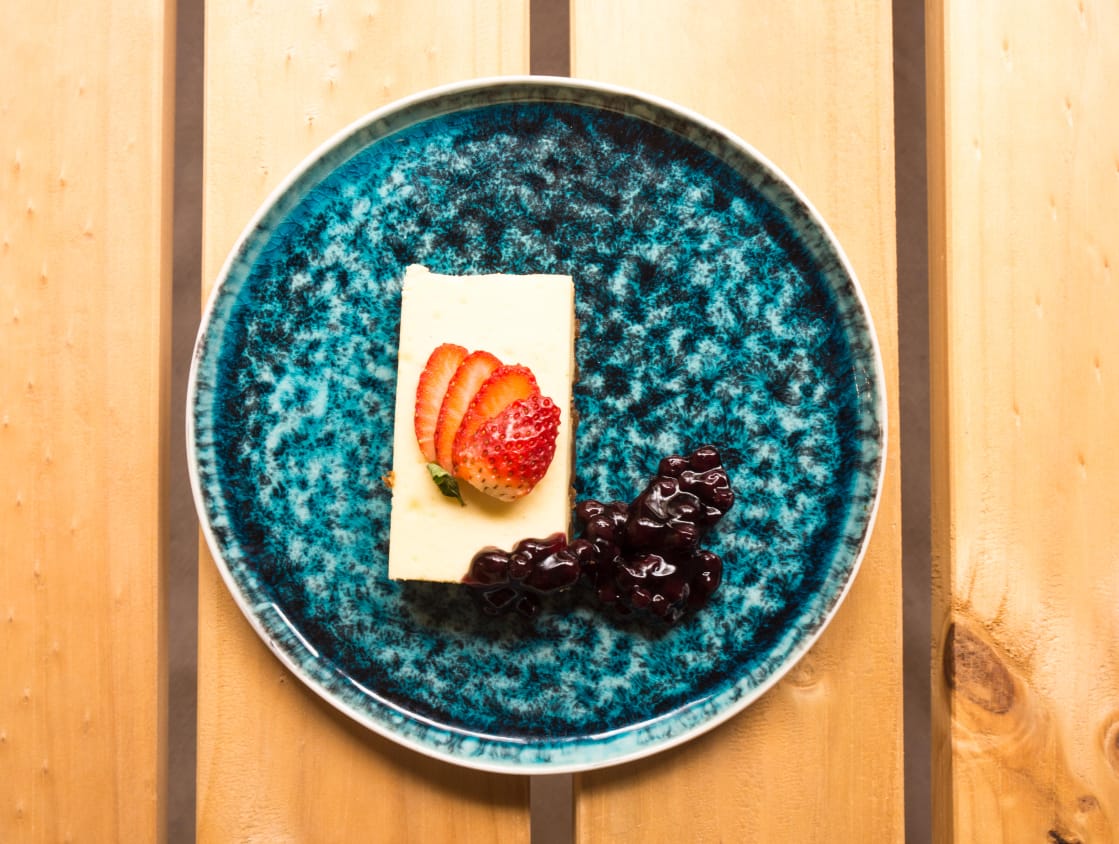 Now delivering directly to your doorstep, JWToGo is sure to impress. So whilst travel isn't permitted just yet, close your eyes, open your senses and let your palate rack up the air miles (We promise – there's no calorie counting here…)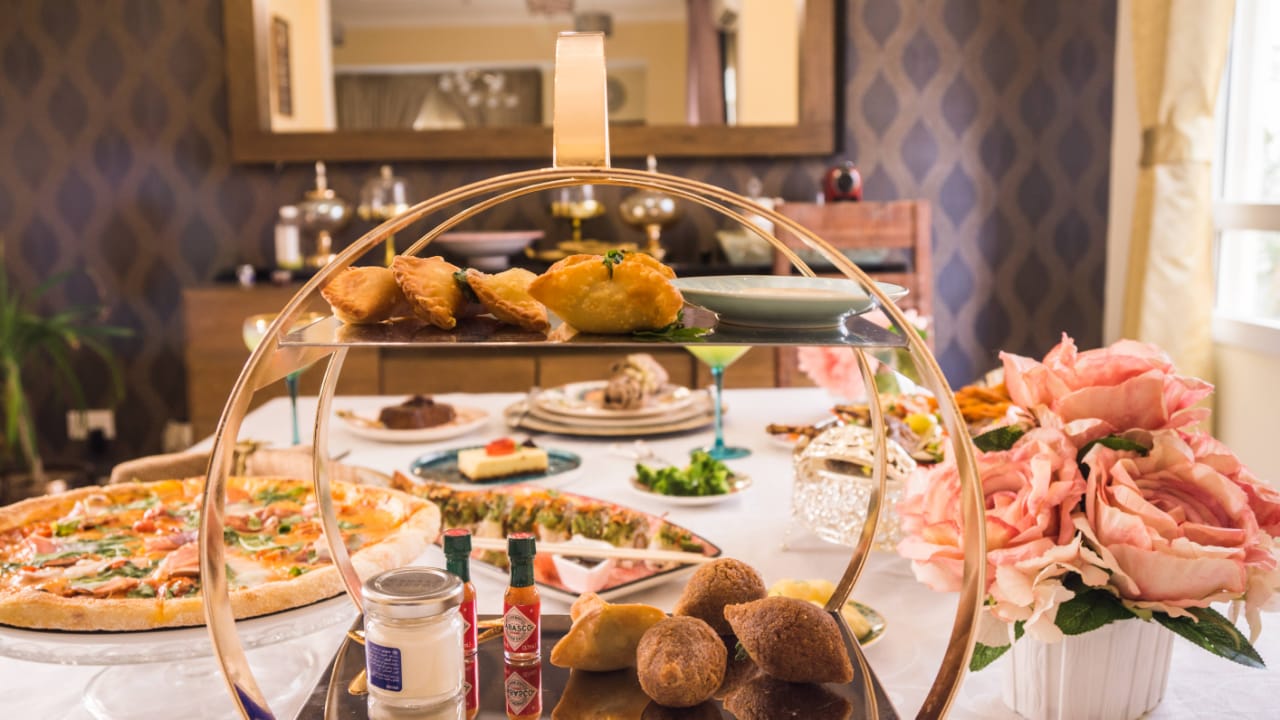 Check out @JWMarriottMuscat on Instagram and peruse their extensive menu for your own doorstep drop of deliciousness.
Our favourite picks are the hot mezze, showcasing crisp flavours of Mediterranean cuisine. As well as the signature dragon roll sushi and the JW Pizza – perfect for the little ones. The levant-inspired food is equally crafted with love.
Don't forget to indulge in the incredible desserts. We loved their warm date toffee pudding and cheesecake; the ultimate way to end your feast!
JW Marriott Muscat
Call: +968 24920009
WhatsApp: +968 71996135
Or order via Talabat – JW Marriott Muscat – for home delivery
– by Adela Eileen, Food Features Writer