Expect to be transported to Thailand's bustling streets at Kempinski Hotel Muscat's flavourful Soi Soi. Inspired by the word 'soi', meaning "street" in Thai, this casual restaurant reflects the food scene of Bangkok, with the dining experience as authentic and representative of the Thai culture as possibly can be.
Despite the restrictions on restaurants remaining closed, Soi Soi has opened its kitchens for delivery and takeaway and what better way to be taken on a culinary journey to Southeast Asia, than with a parcel packed with flavour? Team Oman Magazine opted for a few Thai-classics to test our tastebuds.
DUMPLING GAI
Steamed stuffing of chicken wrapped with wonton sheet served with a side of sweet soya sauce. These were light, fragrant and warming morsels of comfort. Served as 4 pieces, our only regret was not ordering more. The perfect steamed dumplings indeed.
GOONG ROLL
Crispy fried shrimp wrapped with spring roll sheets and served with a sweet plum sauce. As to be expected, these were equally more-ish. Light and crispy exterior casing gave the ideal 'bite' before meeting the tender shrimp enclosed. When the warmth of its shell hits the cool sweetness of the plum sauce, a heavenly match is made. We highly recommend!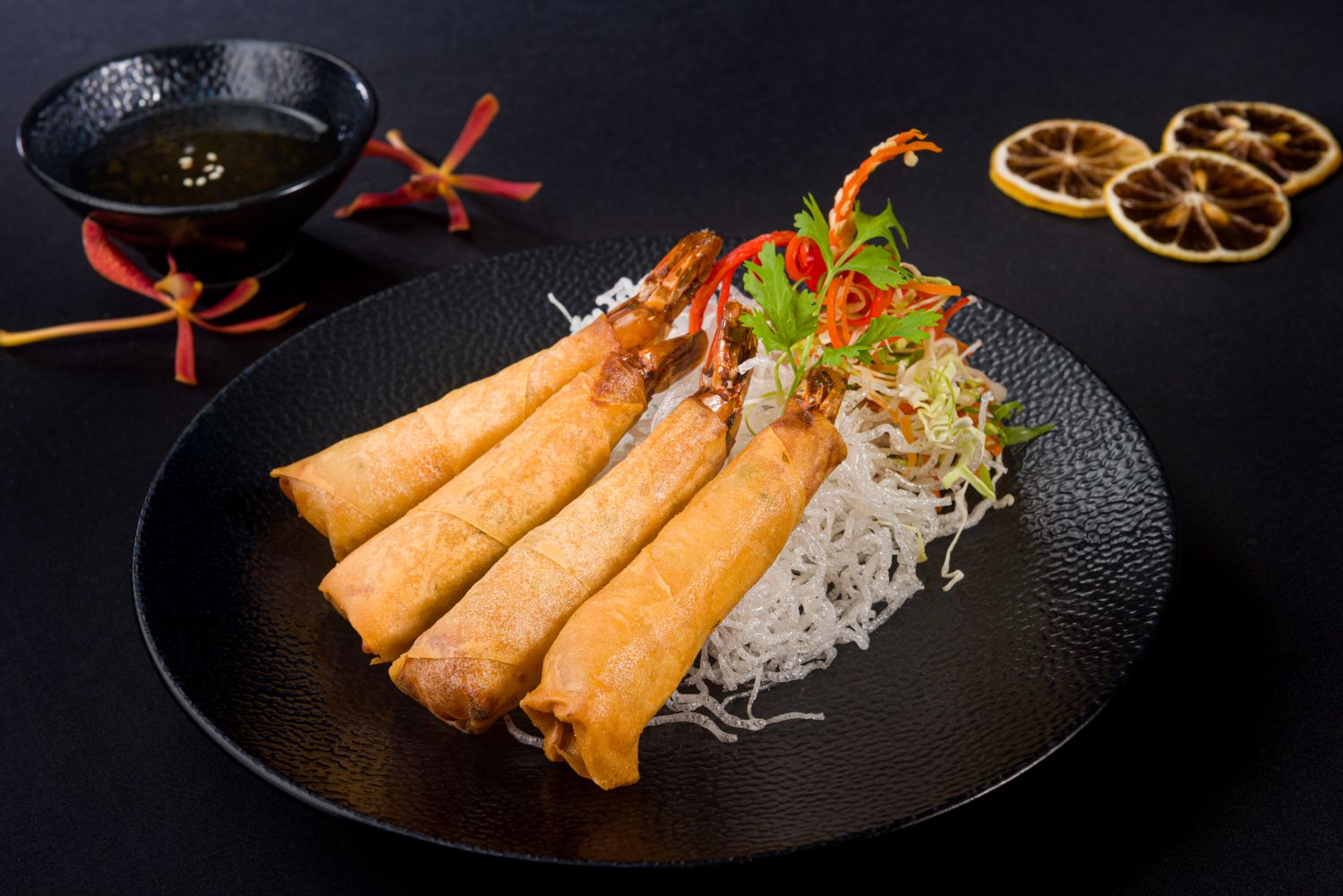 PHAD THAI HOR KHAI (Signature Dish)
Stir fried rice noodles wrapped with egg, prawn, tofu, bean sprout, chives, crushed peanut and tamarind sauce. Best served with a healthy splash of fresh lime, this Thai-classic is a sure winner for those craving Thai at its best. The prawns were large, juicy and held the flavour of the flame. The noodles, although deliciously filling, remained light and mobile. No single component became weighed down, allowing every note to gracefully coat each mouthful. The bean sprouts, crushed peanuts and fresh coriander added depth, texture and taste.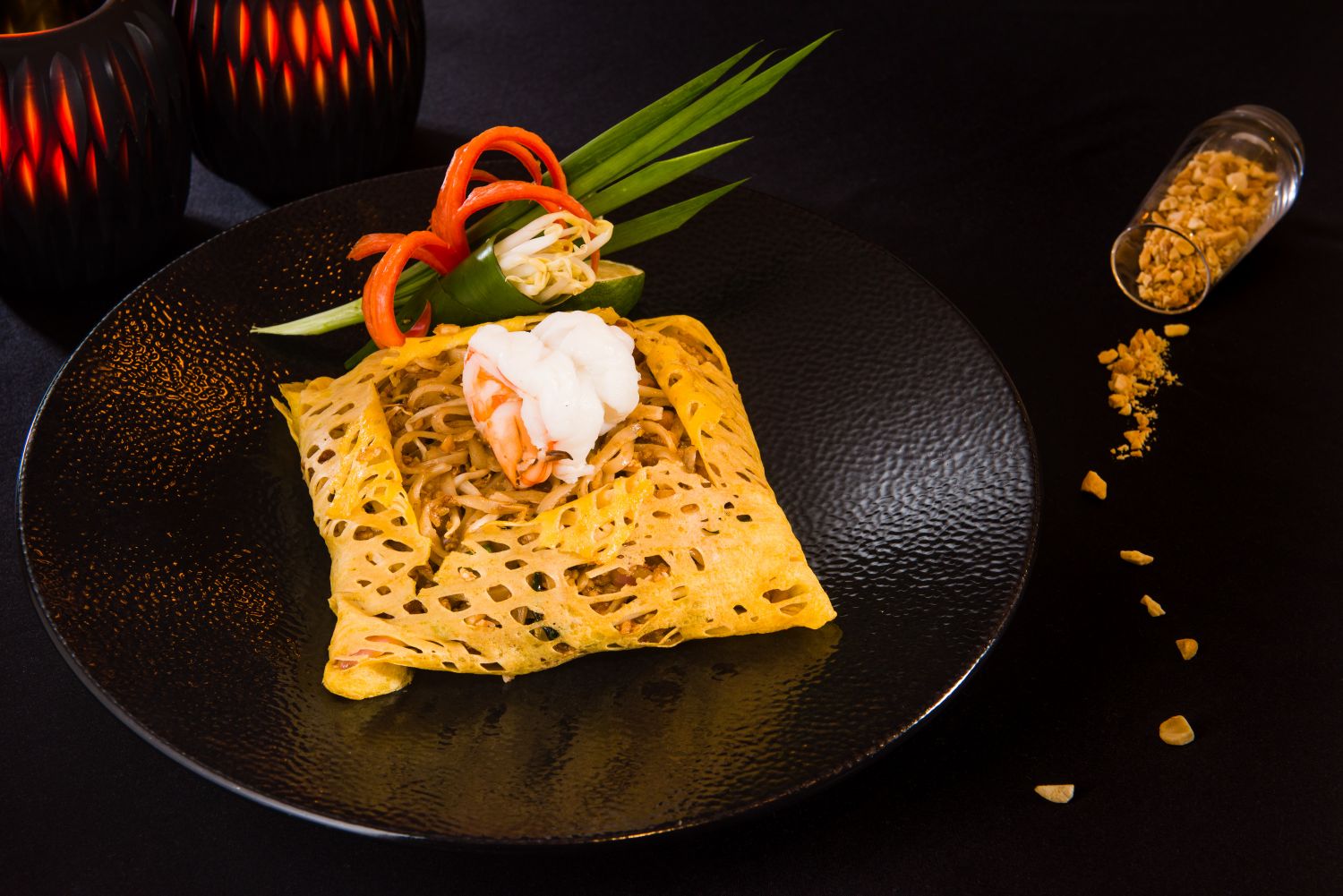 GAENG MASSAMAN NUA (Signature Dish)
Homemade Thai beef curry, potato, onion, cashew nuts in a coconut milk broth. This is a truly warming and wintry feast. Whilst very rich and perfect for sharing, the flavours are undeniably gorgeous. Pile in some sticky rice to soak up the creamy bed of Massaman, paired with a hunk of tender beef or soft potato, and you've got yourself one soothing supper. We loved this dish – but be sure to bring an appetite to the table!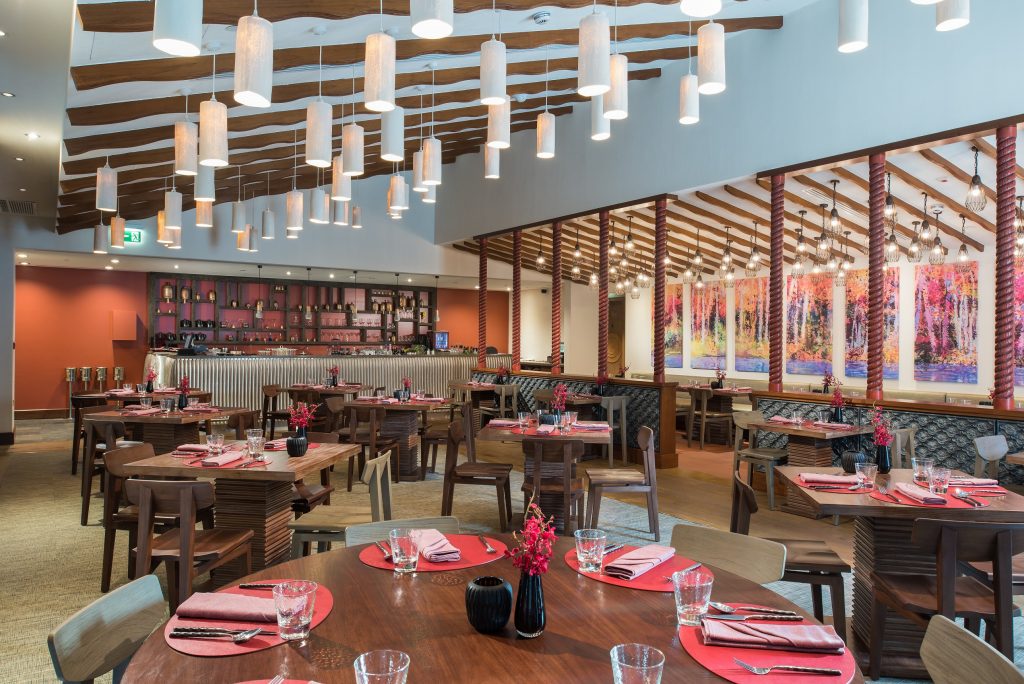 Enjoying that unforgettable mix of richness, freshness, and spice that Thai food is known for across the globe, you are sure to have your taste buds completely tantalised and wanting to come back for more!
View Soi Soi's Food and Beverage menu, here.
To order simply contact:
Soi Soi, Kempinski Muscat Hotel
+968 2498 5000