The Dubai edition of the Executive Chef Dinner Series will take place at Hakkasan at Atlantis, The Palm on Friday 9th June as the talented team of chefs come together to create an extraordinary culinary experience.
In celebration of Hakkasan restaurants being the recipient of one Michelin star each at its locations in Dubai, Abu Dhabi, and in London's Mayfair and Hanway Place, the modern Cantonese cuisine brand announces a first-of-its-kind dinner series to celebrate this amazing feat. Taking place at Hakkasan Dubai for one night only on Friday, 9th June, the Hakkasan Executive Chef Dinner Series brings together four executive and head chefs to create a unique eight hands collaboration that is not to be missed. This celebration is especially timely for Hakkasan Dubai, which recently retained its one Michelin star during Dubai's second edition of the Michelin Guide 2023.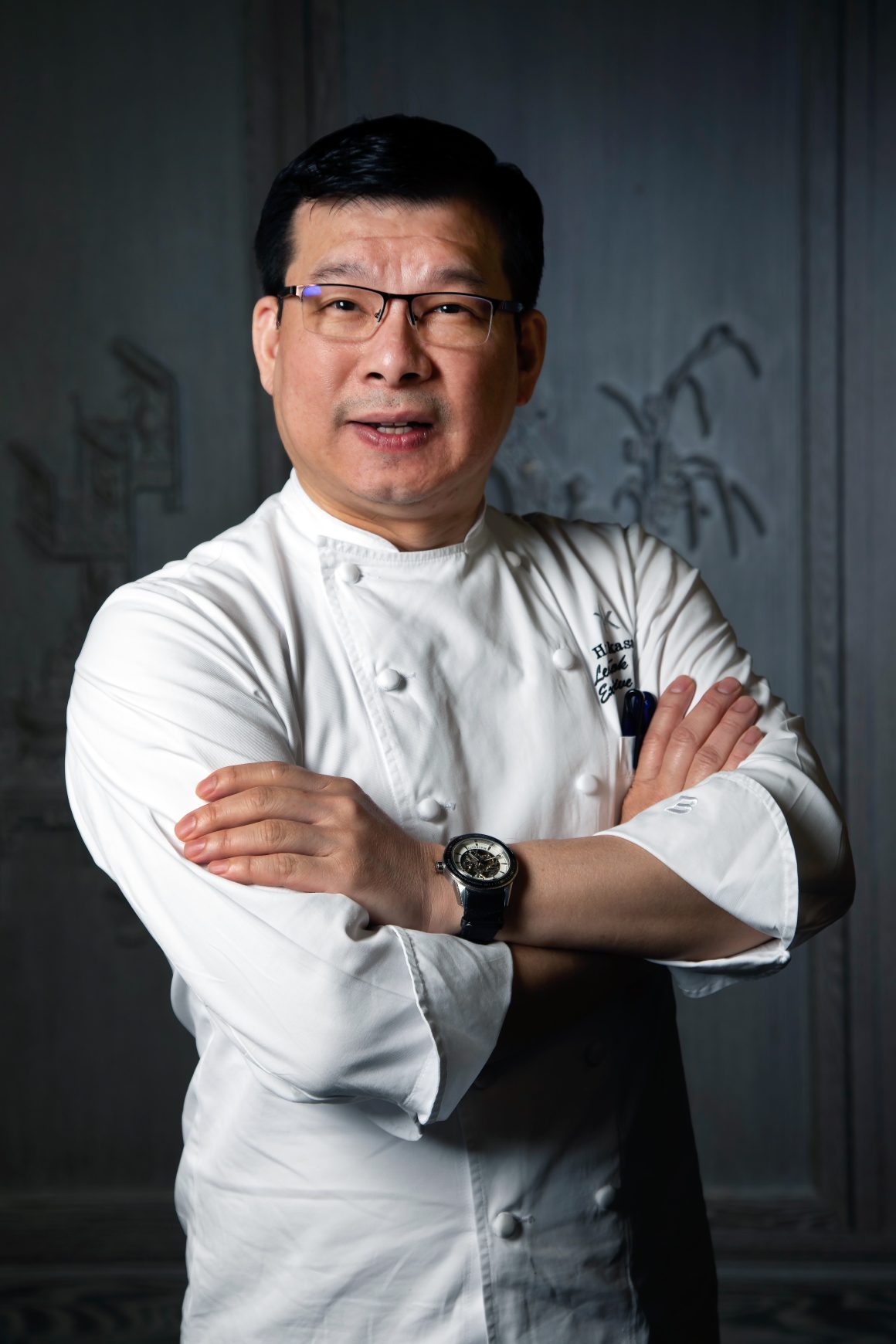 Alongside Hakkasan Dubai's Executive Chef Andy Toh, the dinner series will include Executive Chef Andrew Lee from Hakkasan Abu Dhabi, Head Chef Michael Zhen from Hakkasan Mayfair London, and Head Chef Keith Lim from Hakkasan Hanway Place London. These seasoned culinary leaders took inspiration from timeless signature entrees, mixed in with their own locality's flavour, and added decades of collective expertise to design a curated Cantonese menu only to be found at Hakkasan. The special four-course menu, with two dishes served per course, represents each of the culinary masters.
Together the chefs will helm the kitchen and collectively host the unique dinner series per market, collaborating on the menu, which includes:
Chef Michael Zhen, Head Chef, Hakkasan Mayfair
Dim sum two style with lobster and cheese bean curd wrap, gratin scallop dumpling, spicy curry sauce
Wild freshwater king prawn salad with sakura cress, pickled purple and orange carrot, plum and sweet chilli dressing
Chef Andrew Lee, Executive Chef, Hakkasan Abu Dhabi
Supreme snow crab saffron soup, urchin king crab dumpling
Peking duck duet includes Peking duck with caviar, black truffle roasted duck puff
Chef Andy Toh, Executive Chef, Hakkasan Dubai
with flying fish roe, selection Kristal caviar, heirloom carrot conflict, carrot broth
with fermented black bean, Lo Gan Ma chilli
Chef Keith Lim, Head Chef, Hakkasan Hanway Place
Braised Wagyu short rib with baby onion, pickled mustard
Supreme stock ribbon noodle, soft-boiled egg with Nameko mushroom, shaved black truffle
The menu was designed with culinary oversight provided by Executive Chef Andrew Yeo from Tao Group Hospitality's London culinary team and pastry direction by Chef Romain Cornu, Global Corporate Pastry Chef, Tao Group Hospitality.
In 2022, both Hakkasan Dubai and Hakkasan Abu Dhabi were awarded one Michelin star each in the Michelin Guide's debut in both Middle East markets. Hakkasan Dubai retained its one Michelin star during Dubai's second edition of the Michelin Guide 2023. Hakkasan Dubai and Hakkasan Abu Dhabi join London's Hakkasan Hanway Place and Hakkasan Mayfair as Michelin star recipients within the Hakkasan brand. Less than two years after Hakkasan Hanway Place opened, it gained a Michelin star, making it the first Chinese restaurant in the United Kingdom to be recognised by the prestigious Michelin Guide. When Hakkasan opened in Mayfair in 2012, it went on to be awarded a Michelin star less than a year after opening. Both London restaurants have retained their stars to date.
The Executive Chef Dinner Series, featuring chefs from Michelin-starred Hakkasan restaurants, will take place in the month of June in Dubai, Abu Dhabi, and Doha. Hakkasan Dubai will play host to the series on Friday 9th June. The menu is priced at AED 698 per person. Early reservations are highly recommended.
To find out more about Hakkasan or to make a reservation please call +971 4 426 2626 or email hakkasan@atlantisthepalm.com. More information can be found at www.atlantis.com/dubai/restaurants/hakkasan and https://hakkasan.com or via Instagram @hakkasandubai.