BY LAUREN SUDDABY
The Dilly Hotel, only a two-minute walk from its namesake, Piccadilly Circus is as bustling as the street it sits on. We took a trip down the rabbit hole and landed in wonderland when we explored the property and its Terrace restaurant for a Peter Rabbit inspired afternoon treat.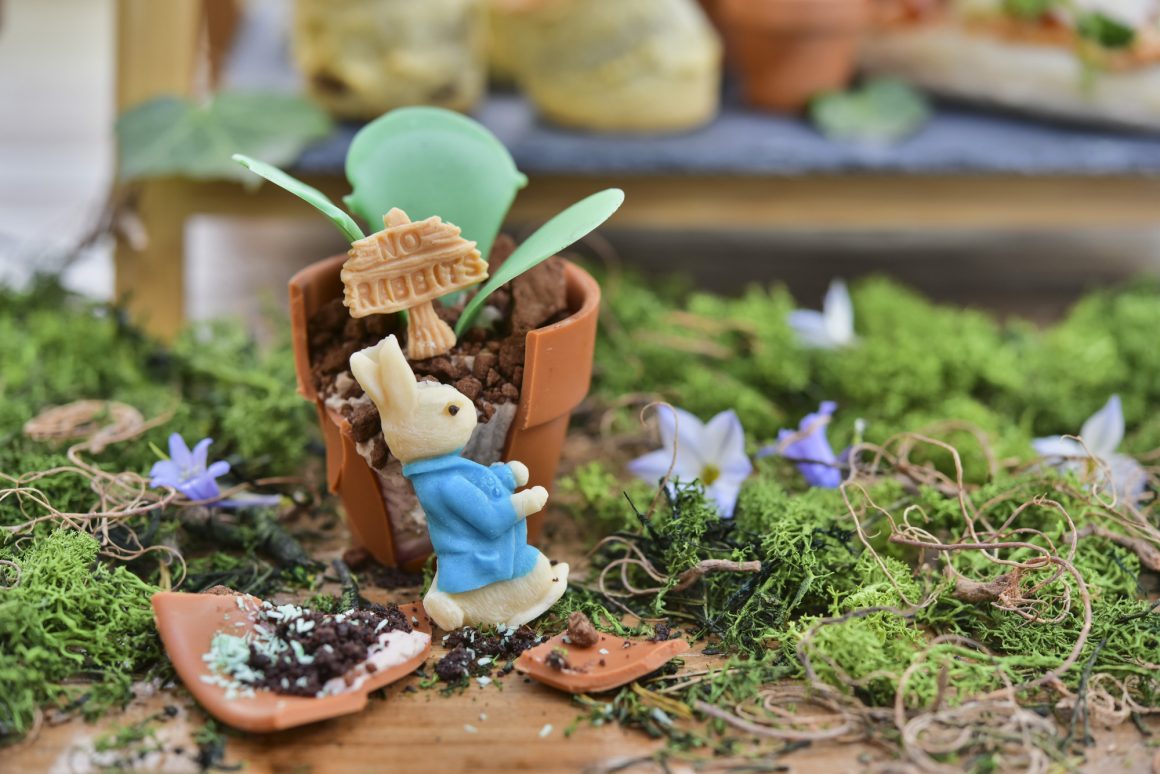 With a surprise and delight menu, kids will be surprised by the animated service and presentation while parents will delight in a moment of peace. A beautiful alternative to traditional afternoon tea, hot bites arrived next to sandwiches, and all were freshly prepared. We most enjoyed Flower-Pot Hideout, an edible chocolate pot with chamomile mousse, blackberry, chocolate 'mud' and sponge cake and The Red Delicious, which came disguised as an apple and was filled with a light apple mousse with an apple compote centre, dipped in chocolate.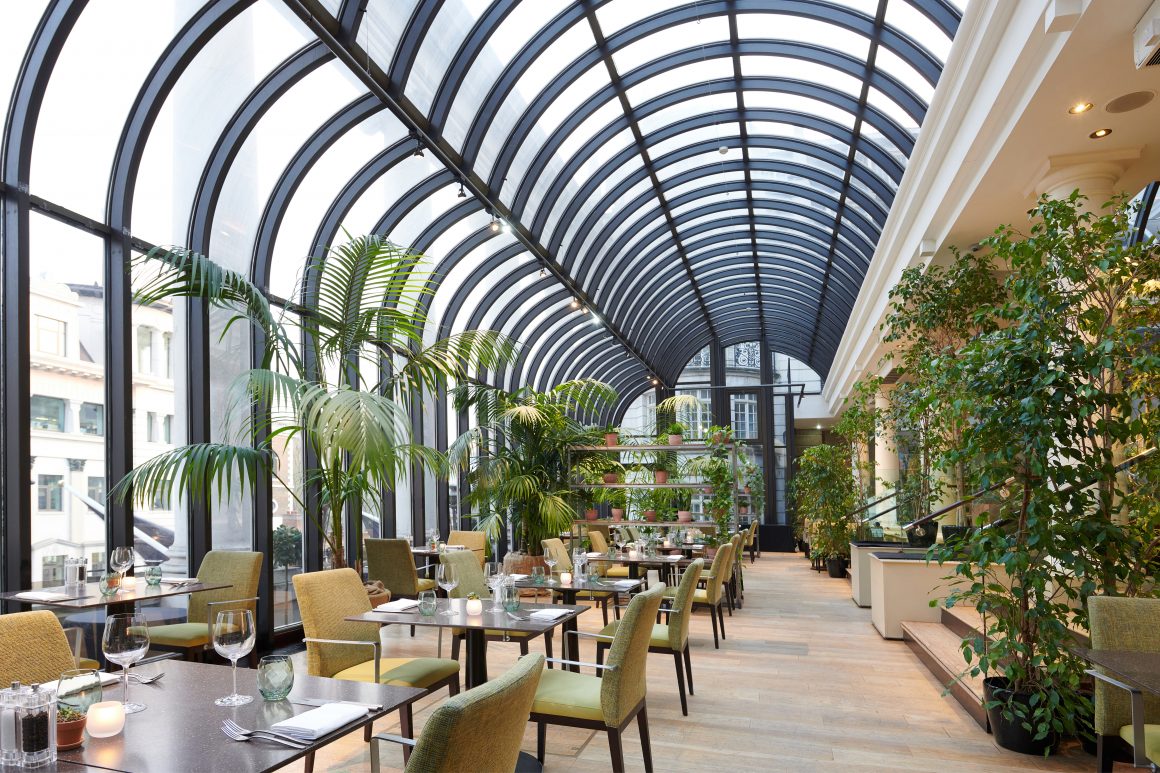 The great British countryside theme is continued throughout including an exclusive range of grape choices grown in England. Guests can also dine at the pop-up restaurant and bar Madhu's offering Punjabi cuisine with a Kenyan twist that's a must try if you enjoy wacky design and want a taste of something new. 
For The Dilly's in house guests, the recently launched Downstairs is the starting spot before heading out into the West End. General Manager, James Olivier comments on Downstairs at The Dilly, "As live music is becoming increasingly popular, Downstairs at The Dilly is the piano bar London has been waiting for. Enjoy comfort and style by candlelight while listening to soothing music and soulful singing – we are looking forward to supporting the revival of the post work unwind, the post theatre debriefs and nightcap, plus everything in between."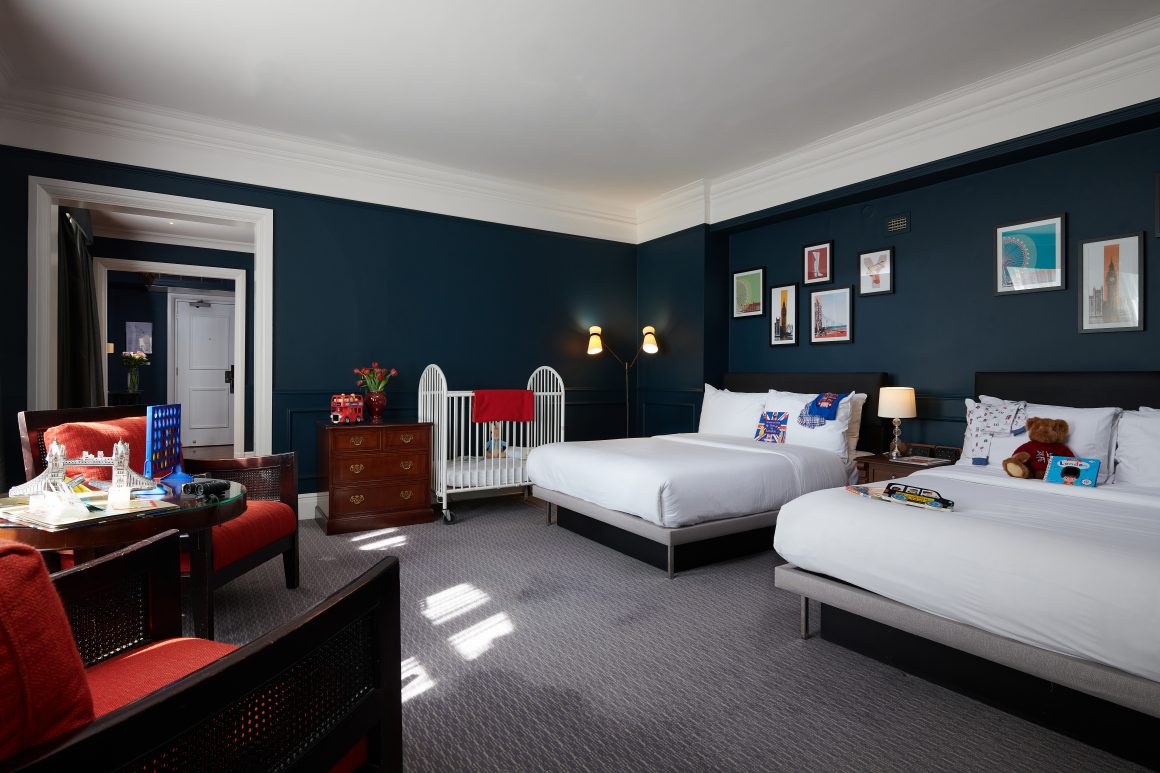 Hidden in the basement is the hotel's health club which includes a gym, spa and swimming pool. With so much to do on the doorstep, this might be enjoyed by those who need a day of rest or to escape one of London's many rainy days.
This Grade – II listed property is truly a gem and when sat outside at the Terrace it's clear you're not in but part of the surrounding central London buzz. The Dilly is the perfect central London hideaway for guests that want easy access to the best that London has to offer.
For bookings and info, please visit www.thedillylondon.com.