BY EVA STANLEY-JONES
Not only is Raffles close to Dubai's best-loved landmarks; Raffles Dubai is a landmark in itself .
Situated in the heart of the city, Raffles Dubai enjoys the perfect location just 10 minutes from Dubai International Airport and connected to Wafi Mall, Dubai's premium lifestyle and entertainment complex. A short drive from Dubai's business districts and financial centre, Downtown Burj Khalifa and the Dubai Mall; the city's major shopping, cultural and tourist attractions are minutes away, making Raffles Dubai the ideal sanctuary for leisure and business travelers.
On this particular occasion, we took the opportunity to visit as a family and were taken aback by just how family-friendly, spacious and accommodating the property is for little ones and adults alike. This stunningly lavish hotel forms a distinctive pyramid, delivering the luxury of space, impeccable service and sophisticated style, whilst exuding an air of calm, making families feel more than welcome on arrival.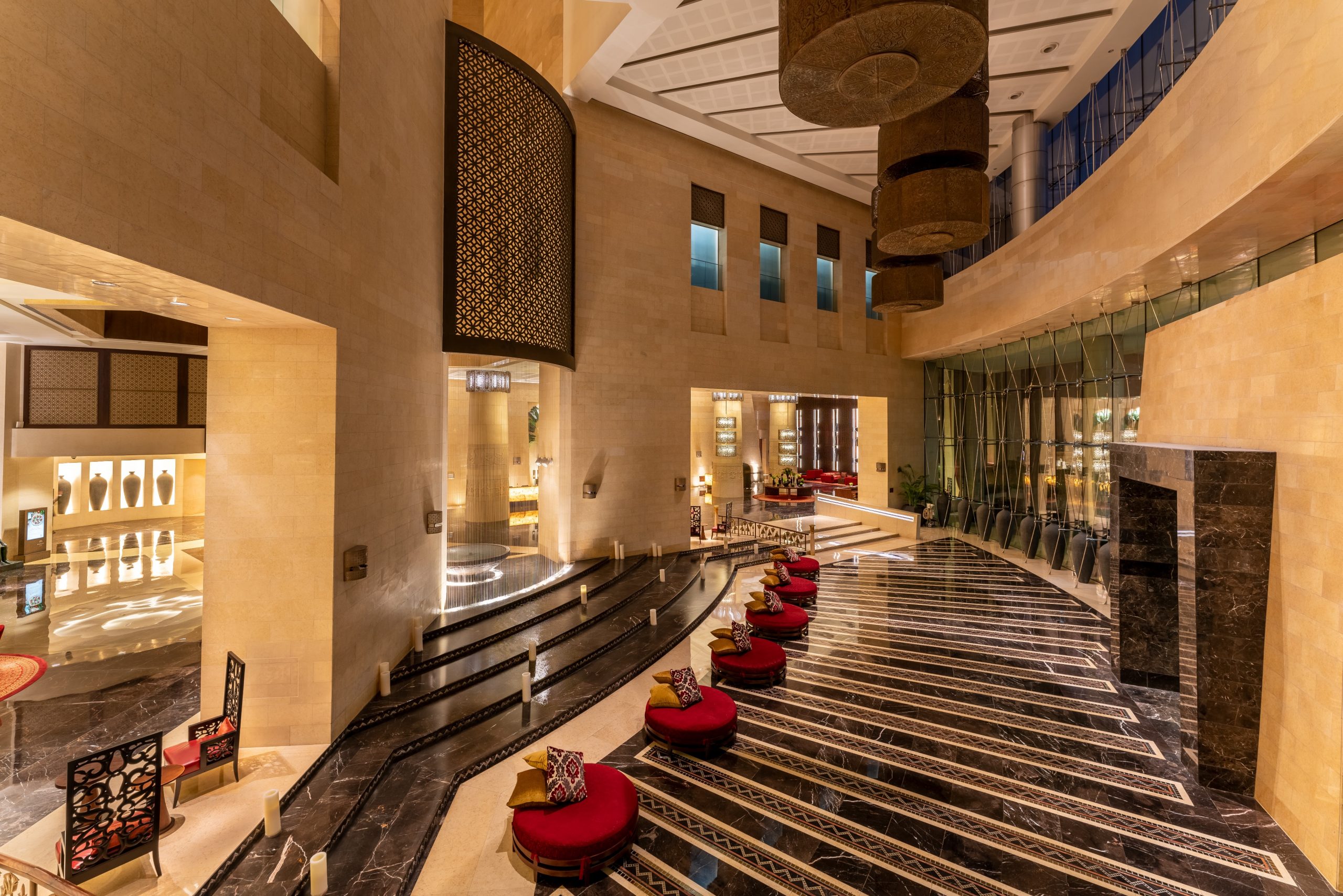 For those visiting Dubai for the first time, this property boasts one of the best views of the Dubai skyline, incredible sunrises worth waking up for and picturesque sunsets. Just a stone's throw away from the hustle and bustle of Dubai's glitzy happenings, the hotel offers you a sanctuary of calm to recoup and unwind after a long day exploring the megatropolis city.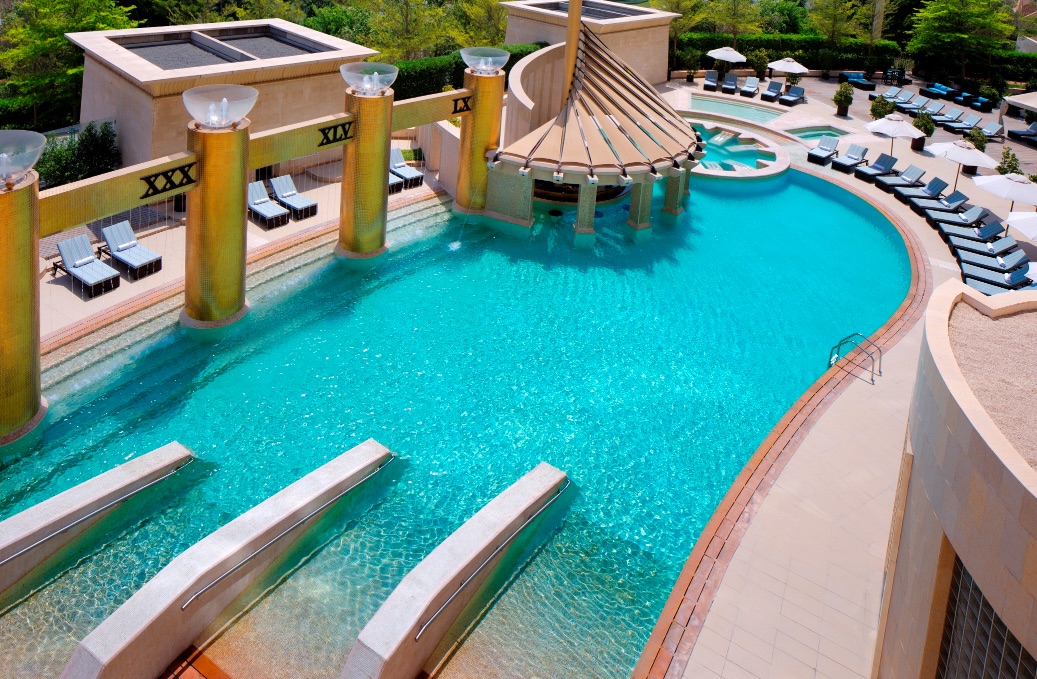 With a large swimming pool, built in service bar and attentive pool staff, this is a great place for families to kick back, splash and soak up the rays with fresh-pressed juices or bubbles. Equipped with a state of the art gym and other facilities, you could easily pass the day with some RnR at this generous pool deck.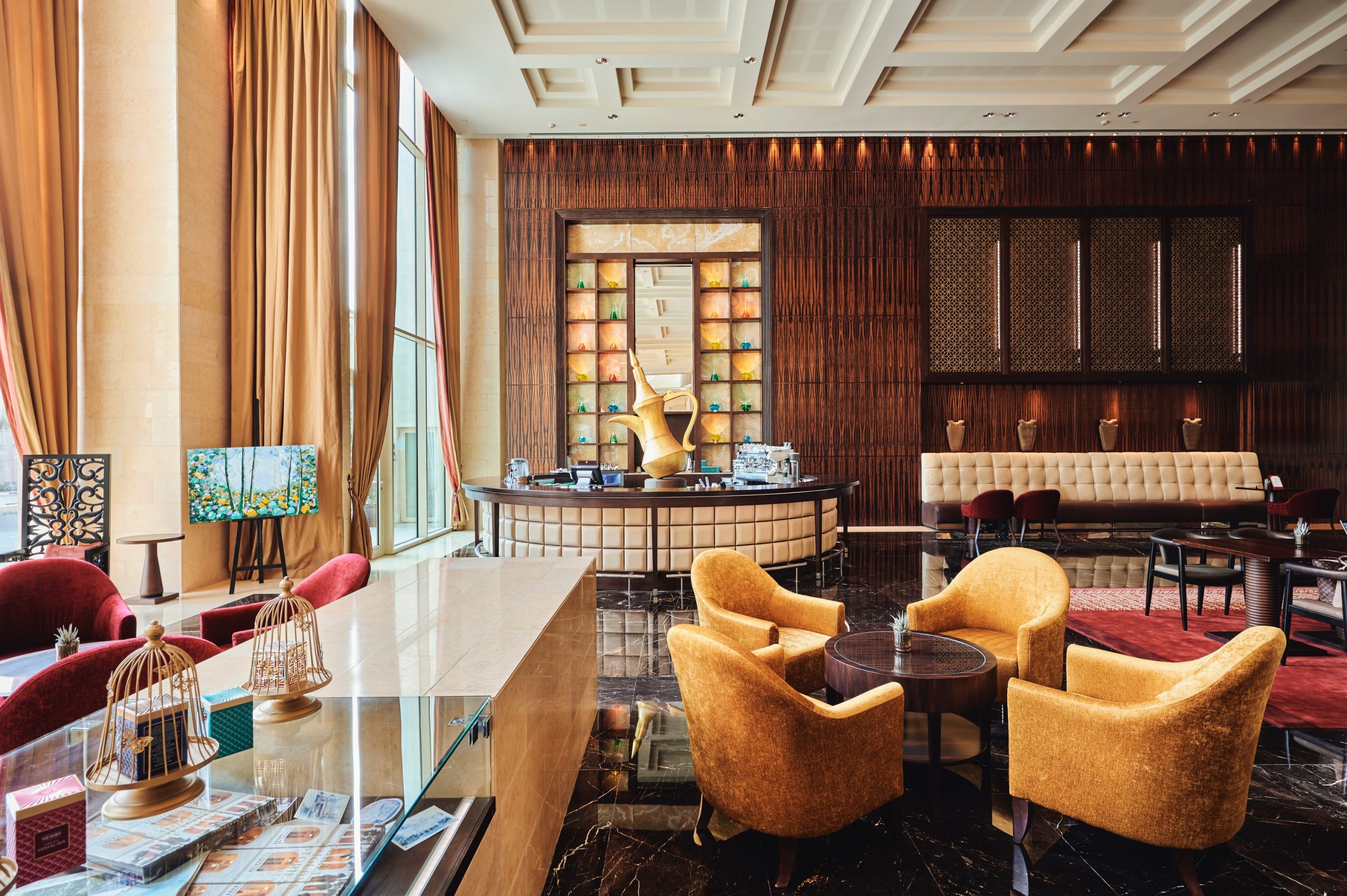 While dining at the hotel, you can explore the very best of Italian cuisine at SOLO, or Asian speciality on their iconic rooftop bar-restaurant at TOMO – their award winning signature restaurant. Explore the large Raffles Garden and enjoy luscious greenery paired with Arabian hospitality, as the day descends into night. Arabian sweets, Karak Chai and Moroccan Mint tea are just some of the ways to sample some of the local scene of Dubai within a garden setting, that illuminates at night and brings all your attention to the incredible architecture overhead – the impressive pyramid. It's also worth mentioning, that the hotel has an enormous outdoor kids playground, which certainly kept our toddler on his toes!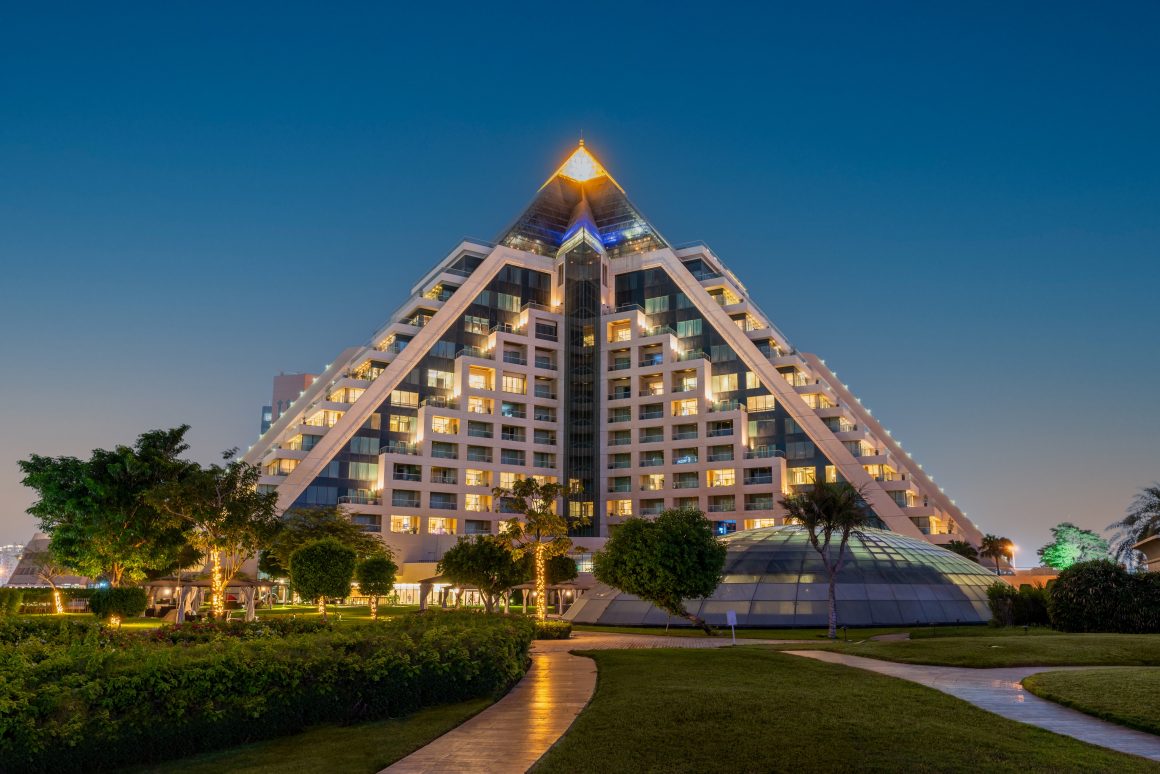 The varying sizes of suites at the property are ideal for family stays, providing a vast space, living room and grand master bedroom with en-suite. Make sure to unwind with a lengthy bubble bath and jacuzzi; you can thank us later.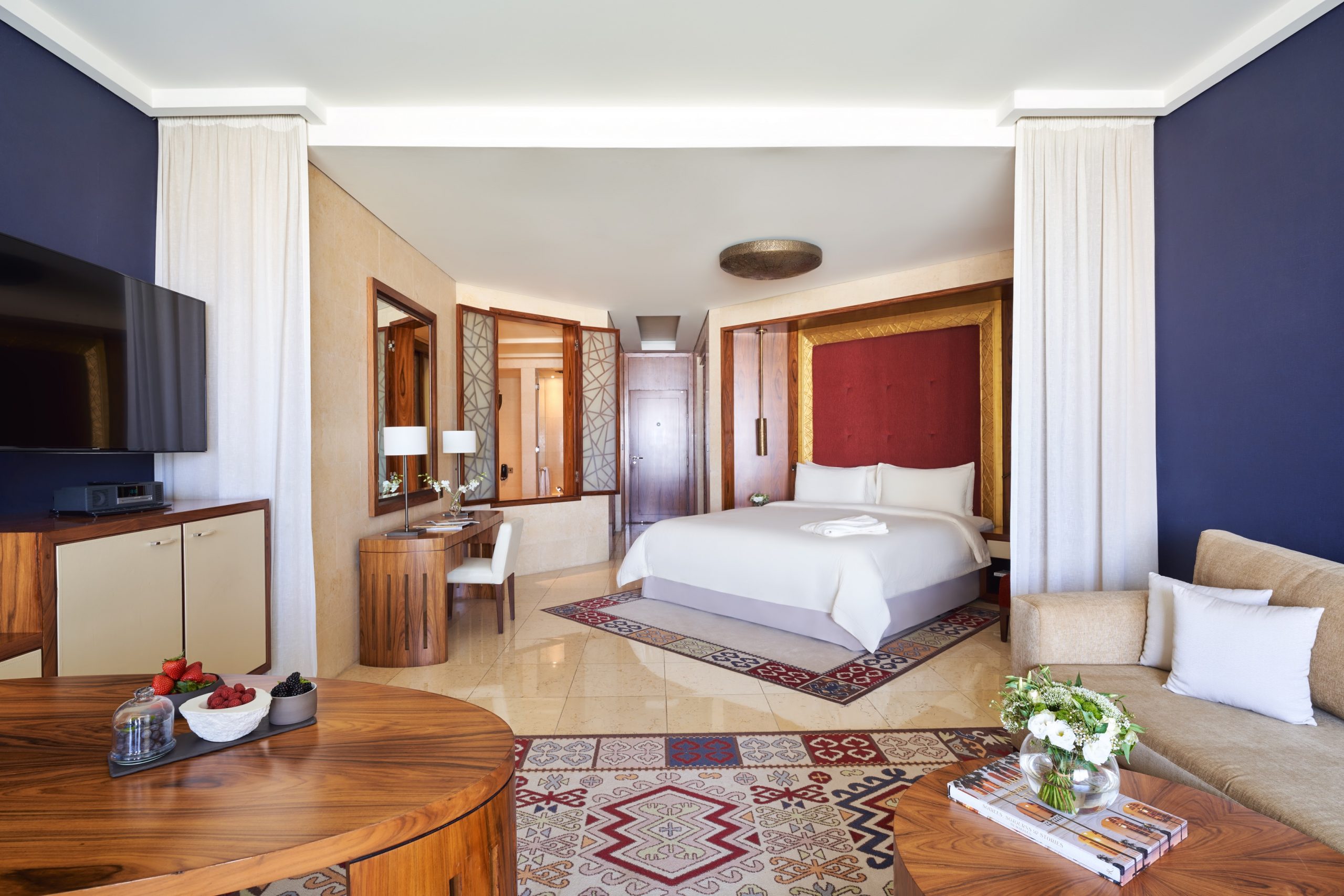 If you're really looking for an ultra-luxurious stay, then opt for one of the larger suites and enjoy panoramic views across the Dubai skyline. Perfect for entertaining, and unwinding with a view (and a butler on hand), this palatial pyramid setting, will surely take your breath away.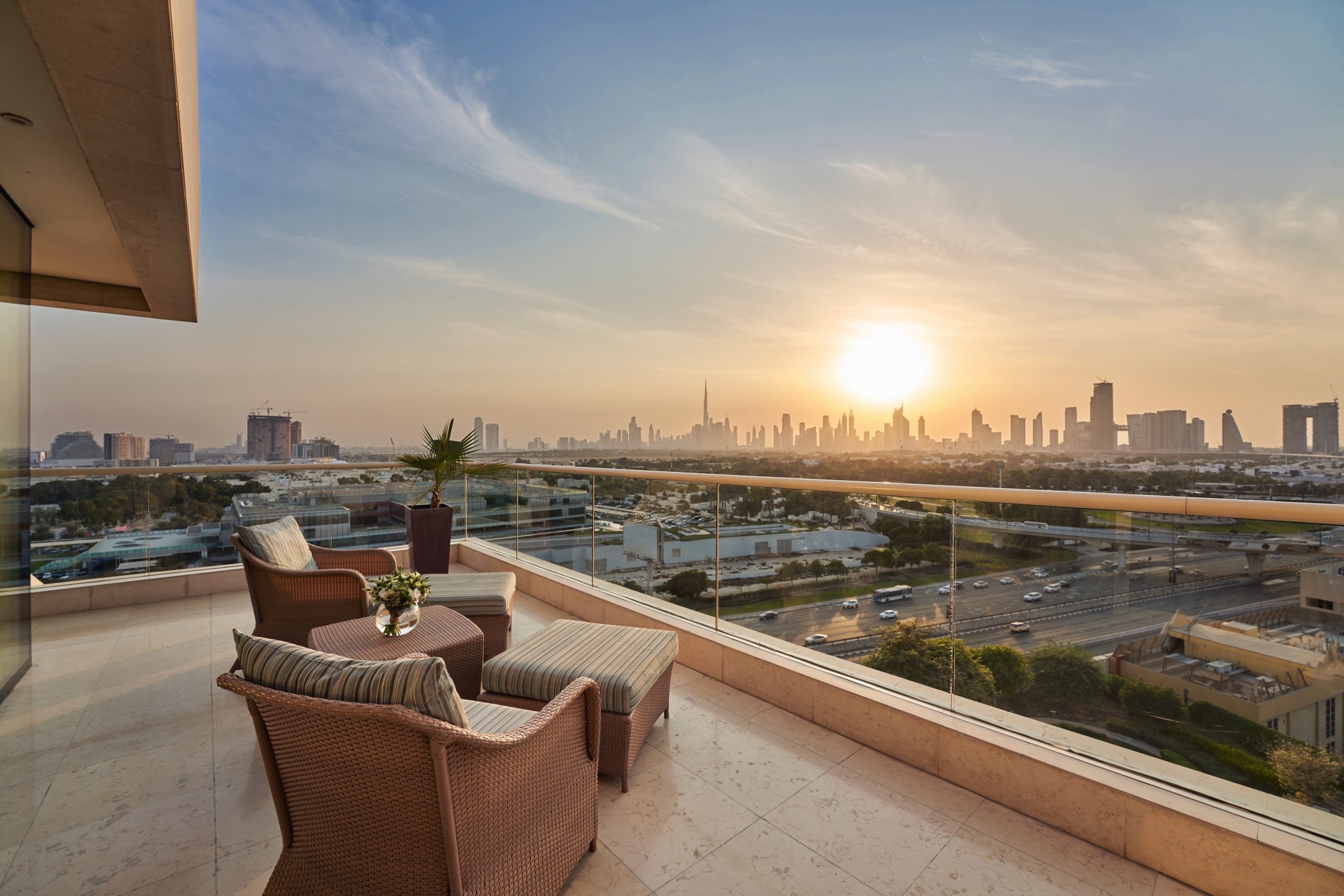 The entire staff at Raffles Dubai go over and beyond to make sure each moment of your stay is seamless; there's a genuine approach to hospitality, being a Raffles brand standard, and the team make you feel as though you're at your home away from home. Every smile sincere, every gesture effortless.
From care packages in the room, to treats for the little ones to decorate, we felt as though it were the perfect abode for a family stay, without the noisy masses of families, as all-too-often found around town.
To enjoy being in the heart of the city, without the volume turned up, look no further than Raffles Dubai for your next family stay-cay. For more information, visit their website at www.raffles.com/dubai