For some people, the past two years have been a time of great reflection and change. For this foodie team, the global pandemic caused them to stop, cook and create. Culinary Insider Adela Eileen sits down with founders Amina, Nicolas, and Chef Thony, to learn about their journey to becoming Al Marsa Gourmet.
TELL US ABOUT AL MARSA GOURMET
Al Marsa Gourmet is your online grocery shopping in Muscat/Sifa/Sohar. We are welcoming you to discover the finest products of France and Europe, and order food online in Muscat. Through the website, our team offers the best-sourced high-quality groceries you can find in Oman. We encourage people to not get intimidated by preparing good food at home but to become "Your Own Chef".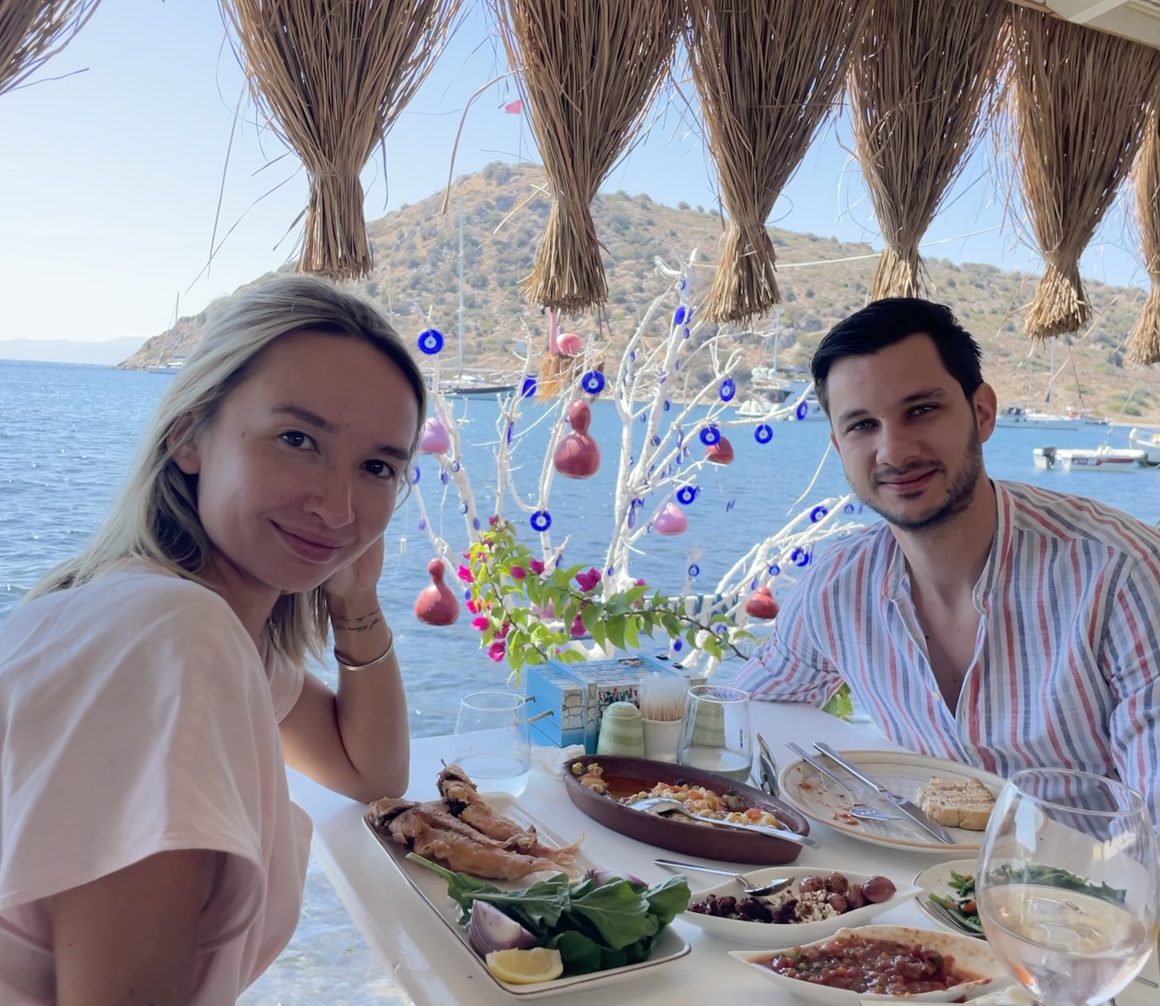 WHY DID YOU BRING THIS CONCEPT TO OMAN?
Frankly speaking, it was Corona Virus. Before Al Marsa Gourmet was created, the main company "Al Marsa Fisheries" started 15 years ago, exporting fish from Oman to anywhere in the world. As the Oman market grew, the company changed to "Al Marsa Foods" diversifying food from seafood to various cheese, poultry, meats, and vegetables. When Covid happened, we realized that the quality of food dropped dramatically leaving us with huge stocks from hotels and restaurants that closed down. And that was the moment when we decided to make those products accessible to residents and citizens of Oman.
ONE PRODUCT YOU ALWAYS NEED ON YOUR SHELF AT HOME?
Wow, this is a hard one! Amina – I guess for me it would be Castillo De Canena – Oak Cold Smoked Olive oil. Nicolas – Butter Pain Au Chocolat. Chef Thony – Duck Breast Magret.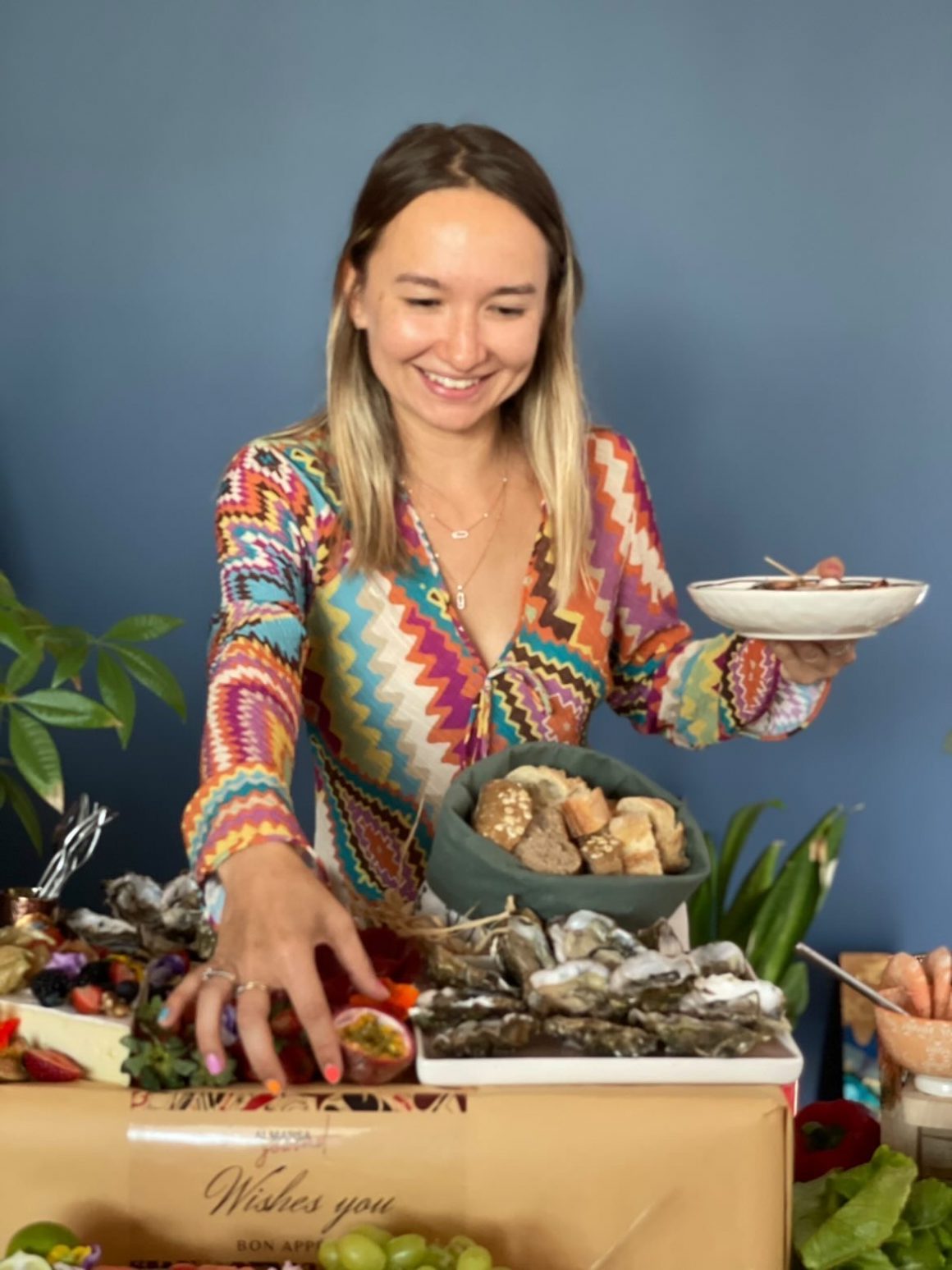 HOW DO YOU DEAL WITH CHALLENGES?
We created Al Marsa Gourmet during the challenging time, and now I feel like we have developed sort of immune to "Challenges" in general. I am happy to say that our team evolved from just co-workers to more like a family spirit. We are helping each other even when everyone has many responsibilities and personal daily tasks. We know that together as a team we can find solutions to any challenge coming our way. 

YOUR CORE FOCUS FOR AL MARSA GOURMET?
Catering and corporate gifting.
WHAT PRODUCTS DO YOU SOURCE LOCALLY? 
We source seafood and fish, of course!
We already source local greens and veggies from local farmers like "Yuzu Farm" and "Nihad Agro"
YOUR FAVOURITE CUISINE?
Amina – I am a big fan of Asian cuisine one of my favorites is Korean & Thai. Nicolas – French cuisine. Thony – Vietnamese 
FAVOURITE GOURMET PRODUCTS YOU RECOMMEND EVERYONE MUST TRY?  
Amina – Definitely 10-year-old vinegar and our graze boxes! Nicolas- Asian Dim Sums and Halal Cold Cuts. Thony – Al Marsa Gourmet sausages and Pates 
WHAT KEEPS YOU MOTIVATED?
Amina – Life and everything it offers. I like to have my morning rituals where I do journaling and yoga, it gives a good boost throughout the day.
Nicolas – Amina keeps me motivated!
For more information, or to place an order for a whole host of delightful gourmet produce, gift ideas, grazing trays, and decadent platters, look no further than Al Marsa Gourmet.