Following its pledge earlier this year that Dubai would once again welcome international visitors – guaranteeing them wonderful times while also ensuring the utmost safety of its guests – the emirate has been delighted to receive tourists since 7 July.
To launch this momentous occasion, The Department of Tourism and Commerce Marketing (Dubai Tourism) has launched its #Ready When You Are, campaign.
The campaign, which is being aired across Dubai Tourism's multiple, digital platforms showcases the exceptional experiences tourists can enjoy when they choose Dubai as their next destination. Not only does it highlight the city's beautiful architecture, exciting entertainment, stunning attractions and world-class hospitality, it also beautifully depicts just how fantastic the city is and serves as a reminder of all that is on offer to those who have visited before.
Furthermore, it draws upon the values ​​of ambition, compassion and tolerance that have long characterised this city – and embodies the strength drawn from the emirate's rich culture and long history.
It is the third in a series of global digital campaigns launched by Dubai Tourism amid the pandemic to ensure that the city continues to stay front of mind among travellers, while encouraging them to make Dubai their first, must-visit destination. The first campaign was titled #Till We Meet Again, followed by the #We Will See You Soon digital activation.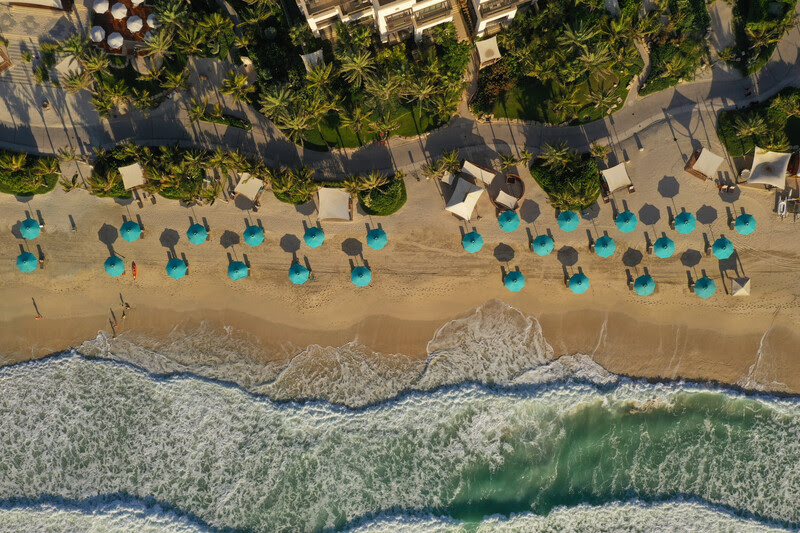 In the early hours of 7 July, Dubai gave a warm welcome to the first international visitors to arrive in the city after a lull in inbound travel. Wearing masks and adhering to social distancing measures, the passengers, including families from different nationalities, were greeted on arrival by Dubai International Airport staff, who gave them welcome kits containing mementoes provided by Dubai Tourism as a token of appreciation for choosing Dubai as their safe destination of choice.
Dubai has deployed strong precautionary measures across various sectors throughout the city, as part of its 'Tourism Readiness' strategy to reassure travellers and ensure the safety of visitors at every touchpoint of their journey from arrival to departure from the city. The reopening of the city to tourists follows the successful management of the pandemic.
Dubai's efforts have been recognised by the World Travel and Tourism Council (WTTC), which endorsed the city as a safe destination, giving it a Safe Travels stamp that validates the stringent hygiene and safety protocols that are in place across the emirate.
Tourists arriving in Dubai will also be able to experience an array of offerings from shopping to attractions to family entertainment, as well as other facilities such as beaches, waterparks and swimming pools, following the reopening of various sectors without compromising on the health and safety protocols that are in place.
To know more about the #Ready When You Are digital campaign please visit – https://www.visitdubai.com/en