Gate Avenue at Dubai International Financial Centre (DIFC) has launched an exciting new dining destination, South Market, cementing its position as one of Dubai's most sought-after lifestyle destinations.
More than 9,000 square feet upsale, urban food hall is a buzzing combination of 15 gourmet kitchens and rotating artisan food kiosks offering cuisines from across the globe. South Market is expected to become one of the trendiest, most popular casual dining destinations in Dubai.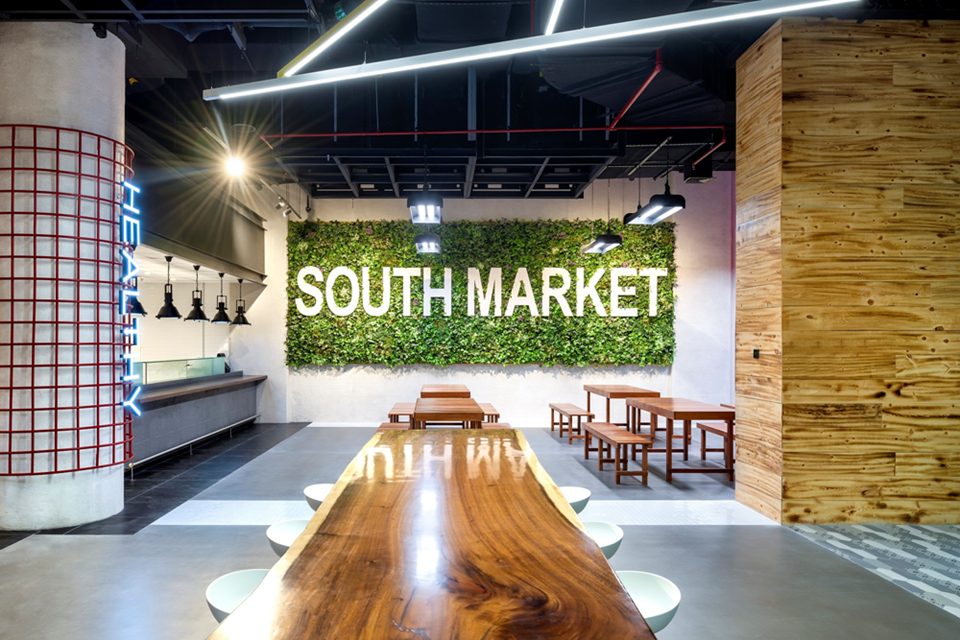 A number of the international concepts are new to the UAE, so will give foodies reasons to come back time and time again.
Diners can look forward to a bowl of authentic Thai steaming noodles from Bangkok eatery BKK Bistro followed by something sweet like milk tea from Singapore favourite, Modern Asian Desserts (M.A.D.). Japanese street-food fare, such as Takoyaki (octopus balls) is expected to be another popular option. Why not have cereals for lunch or dinner, rather than just at breakfast time? Nostalgic breakfast classic from trendy British eatery, Cereal Killer Café can satisfy cravings at any time of day. Other eateries include Earth Kitchen, Burritos Beyond Borders, Katsu & Co and Spheerz Restaurant that will also tantalise the taste buds of curious diners.
Opening soon is the outstanding German fast casual brand, Call a Pizza. You will be able to satisfy your guilty pleasures at Jax Burgers, a concept from Texas. Having originated in Canada, Poutine is taking the world by storm – diners will be able to enjoy the traditional option of French fries with cheese and gravy. Fresh seafood will be available at Crab Market Restaurant, and Egyptian cuisine from Bahiya.
Designed with exposed ceilings, urban steel beams, raw timber and concrete features, neon signage and street art murals, this modern-day marketplace is the perfect setting for DIFC locals, workforce and shoppers to take a break. South Market has an international feel with a touch of UAE traditions.
South Market joins an increasing number of local, regional and international fashion, jewelry, dining and lifestyle brands at DIFC's Gate Avenue. In line with UAE Government guidelines, South Market and Gate Avenue continue to operate with strict public health procedures.