The entire team at Oman Magazine could not contain our excitement when hearing the news that South African foodie and renowned Chef Jenny Morris, would be joining us for our Culinary Series Segment.
Jenny Morris, also known as 'The Giggling Gourmet', is a celebrity Chef and Radio personality from South Africa. Having ran a cookery school since 1997, boasting various successful television and radio segments in South Africa and having written an impressive 6 cook-books, her appearances on The Food Network in January 2020 catapulted her to an even larger international audience; those longing to know the secrets swept under her culinary wings.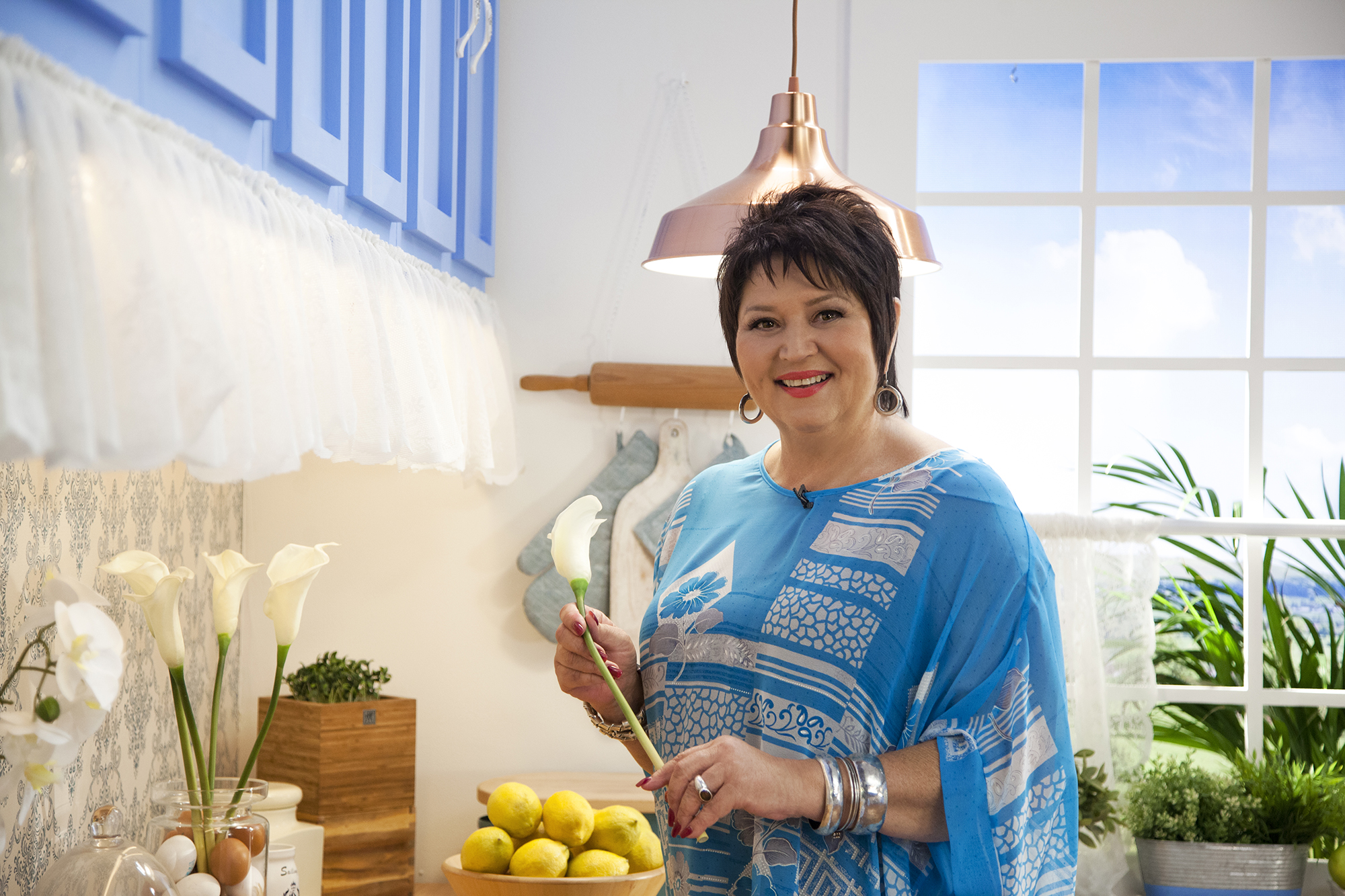 Tell us something about yourself…
Gosh it's not easy to talk about yourself, but here goes. I'm a self-taught chef, I sit on the board of the Hurst Campus one of the most respected culinary academy's in South Africa and I have my own cooking school in Cape Town called The Cooks Playground
I have a restaurant called Yumcious and a catering company called the Giggling Gourmet.
I've been doing a Food Show on radio for the past 23 years, it's called Fooding Around with Jenny Morris. I have written 6 cook books and I'm a culinary tour guide; I love to take people on food tours. Let's see what else? I am an Ambassador for various charities, I love animals, children and old people and I crochet blankets for street people and animal shelters.
Your inspiration?
When it comes to food I'm inspired by fresh seasonal produce, I have always been in tune with the seasons and I plan my recipes and meals by what is available, it's makes one very creative.
One of the best moments of your professional life?
I was honoured to be chosen to cook for His Royal Highness Prince Charles. Also to be the first South African to be chosen to be signed to Food Network. To be on Oprah's Power List with Hillary Clinton, Madonna and Lady Gaga.
A particular dish you have prepared and are proud of?
I am passionate about bread, it is my guilty pleasure. I love to feel the dough warming under my hands and start to relax and become smooth and satiny to the touch. My first attempts at making bread many years ago were disastrous, I was impatient and wouldn't knead it long enough and always ended up with a touch heavy result .I have mastered it and from the first successful loaf I must have made thousands since then.
Yes, I'm proud to say I make fabulous bread.
One ingredient you cannot live without?
Oh dear only one? In that case, it would have to be garlic, or is it butter, parmesan cheese or olive oil. Okay, let me stick to the rules, garlic it is, I just can't live without it.
What is the best or not-so-best recent food trend?
I'm loving fermented foods. For not-so-best food trends I'd say adding charcoal into food and beverage; I prefer to cook with it.
One hobby aside from cooking?
I love gardening, I have a garden with fruit trees, vegetables, herbs and the flowers share the space with them. I love nothing better than stepping into my garden to harvest fresh vegetables for dinner, or a large bunch of juicy stemmed flat leaf parsley to make a bowl of tabbouleh; the flavour is incredible.
Your favourite cuisine?
I love all food, so asking me to name just one cuisine is like asking me who my favourite child is! However, I do love Asian food and I enjoy all the dishes.
Your thoughts on food bloggers or critics. How important are they to the industry?
Bloggers play a role in spreading information and are definitely important in the social media space, especially when they are knowledgeable.
One piece of advice to others?
When it comes to food, be adventurous. I always tell my friends, customers and children to try something once; you might just love it.
To stay up to date with Chef Jenny Morris, head over to her Instagram @jennymorrischef
https://www.instagram.com/p/CCDXh3WIyOD/