La Maison Vendôme was founded in 2016 in the Sultanate of Oman between the union of an Omani and a French family, with the goal to celebrate true Gelato and French Pastry for Oman and its people. Team Oman Magazine met with the woman-behind-the-brand, Chef Sabrina Turin for an exclusive 1on1 interview.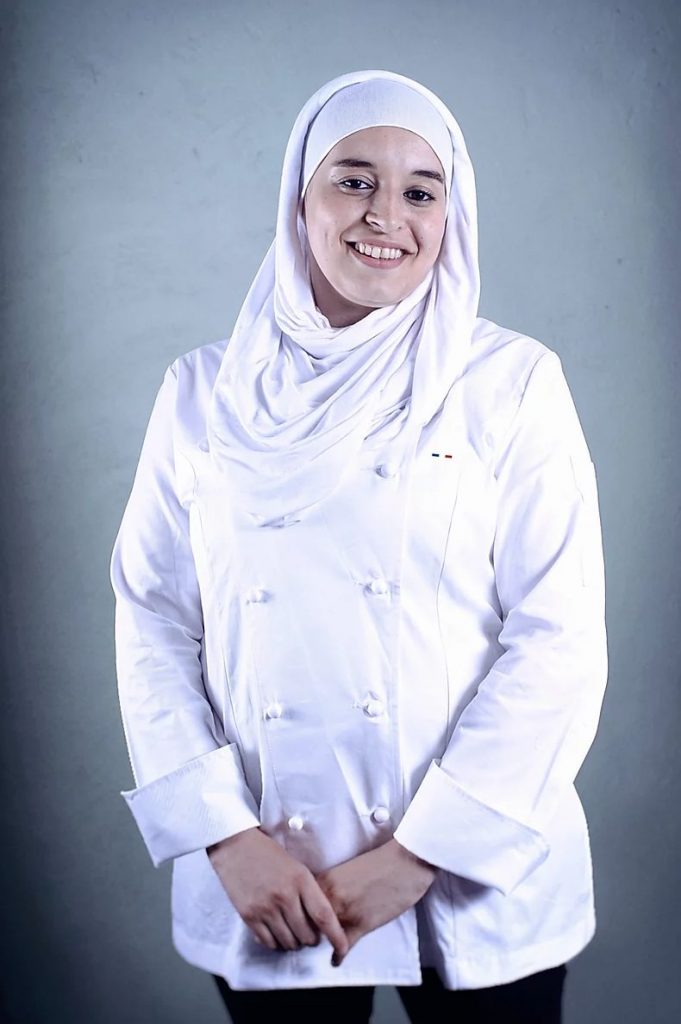 Tell us about yourself and your brand Vendôme?
My name is Sabrina Tutin, I am the Chef of Vendôme Gelato Factory which I co-own with my husband. We are French and moved here in Oman 4 years ago, after learning the 'Savoir-faire' of Gelato in Italy. Our products are all made in Muscat in our laboratory. We specialise in homemade Gelato, Sorbet and Macarons, as well as a range of freshly baked French pastry. We strictly use premium ingredients such as Valrhona chocolate, real fruit and organic goat's milk. All of our products are homemade and are free of additives or artificial colours. Our stabiliser is 100% natural and we quality is firmly no.1 priority for us.
Your inspiration?
France and its many chefs; Pierre Hermé, Philippe Conticini, Cedric Grolet, Michalak – to name but a few.
One of the best moments in your professional life?
That has to be the opening of Vendôme! Everything was new for us; a new country, new challenges. It was a very exciting and rewarding period of my life.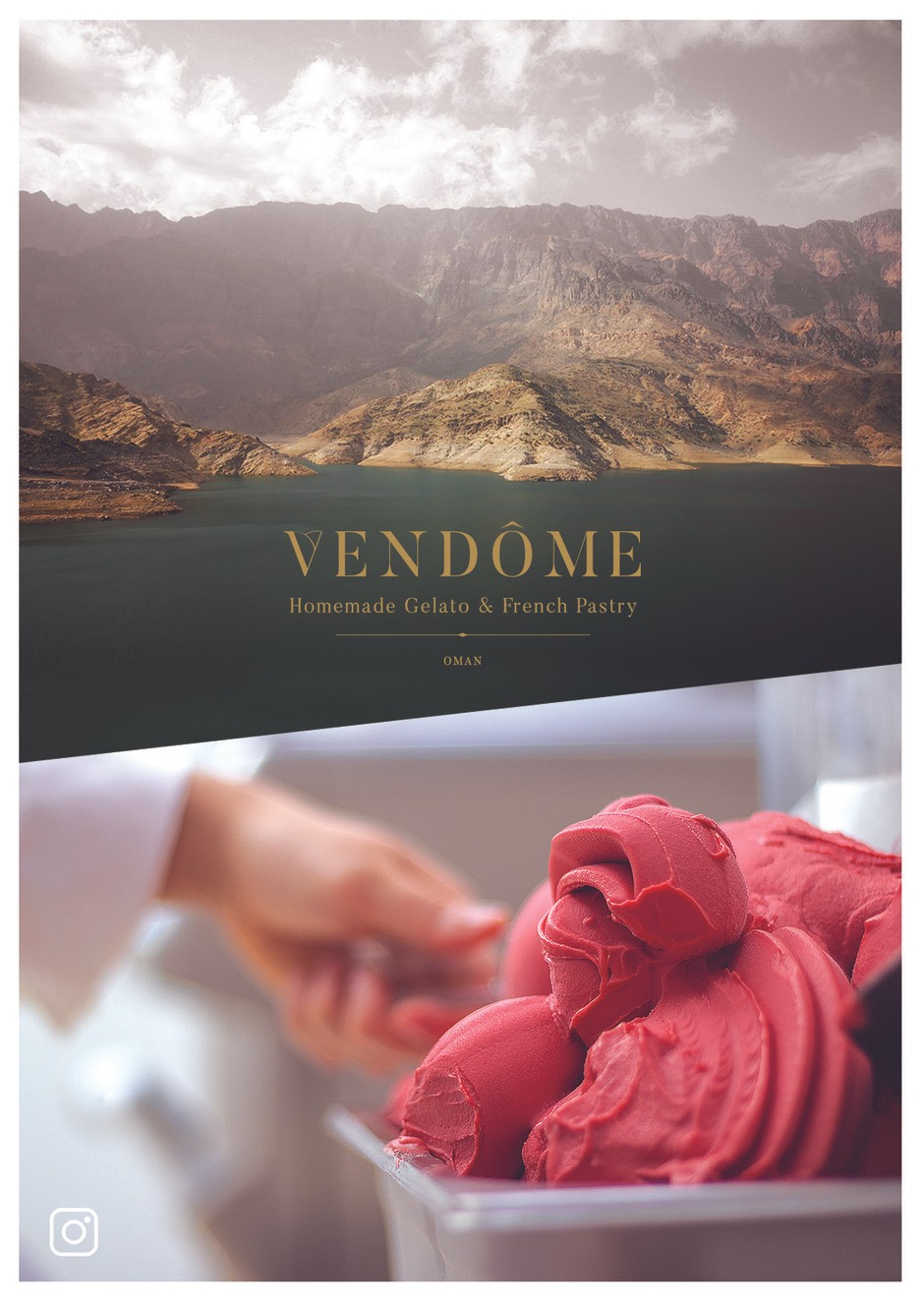 One of the first dish you prepared and are proud of?
Gelato and Sorbet of course.
One ingredient you can't live without?
I think I am a chocoholic! So chocolate without hesitation. A premium quality one like Valrhona.
Your favourite recent meal?
We enjoyed delicious seafood at the Al Bustan Palace – A Ritz Carlton property and we absolutely loved it. The Chefs's lobster is still fresh in my memory.
One hobby apart from cooking?
My first hobby is travelling. Traveling gives me the break that is necessary to reboot myself and get back to my work and my motherhood. I love exploring new places, discover new cultures. One of the joys of travel is discovering new ingredients, recipes, cooking techniques, and traditions to try at Vendôme's kitchen! My second hobby is martial arts sports. I have practiced taekwondo during more than 13 years in France, my biggest and proudest medal; France Champion.
Your favourite cuisine, any particular dish?
No surprise here but I love the french cuisine; foie gras, boeuf bourguignon, french "baguette" (bread) of course. There is so much choice to only choose one. My favourite dessert has to be Mousse au chocolat.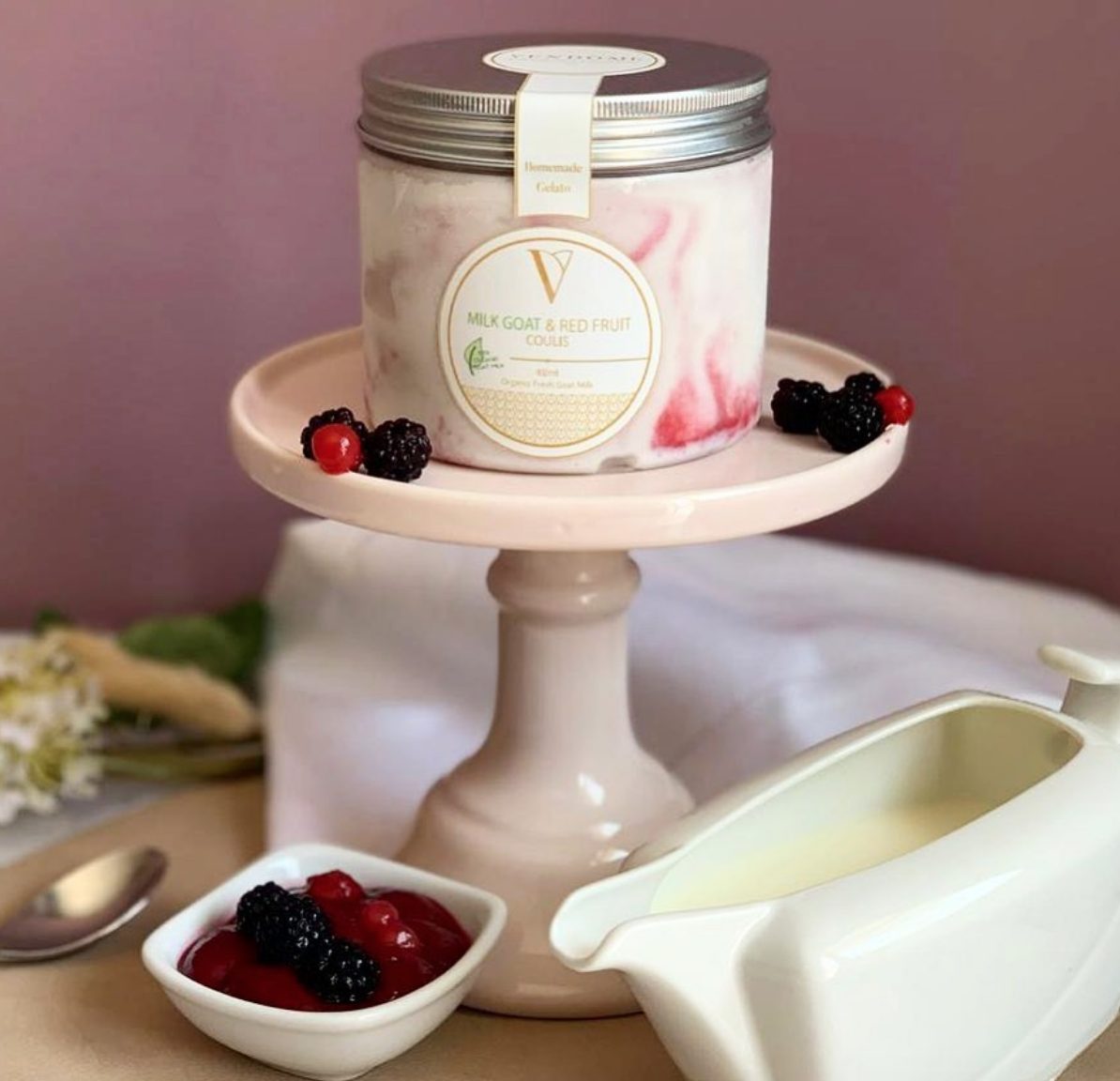 Your thoughts on food bloggers and critics. How important are they to the industry?
In my opinion competent and leading food bloggers or critics are very important. I am referring to the best in the industry. Those that are willing to try anything to broaden their palate and add to their repertoire of culinary knowledge. It is important for the chef or the restaurant to accept their opinions and to stay humble. Without them, it would be easy for even the best to sit back and rest on their laurels.
One piece of advice for others?
Have an open mind, try something new or different. If you believe in yourself anything is possible.