At the heart of Morocco's enchanting city, nestled within the opulent confines of The Oberoi Marrakech, lies a culinary gem that has taken the city by storm. Rivayat, the brainchild of celebrated Michelin-star chef Rohit Ghai, is a testament to his remarkable journey through the world of gastronomy and a triumph that has come full circle.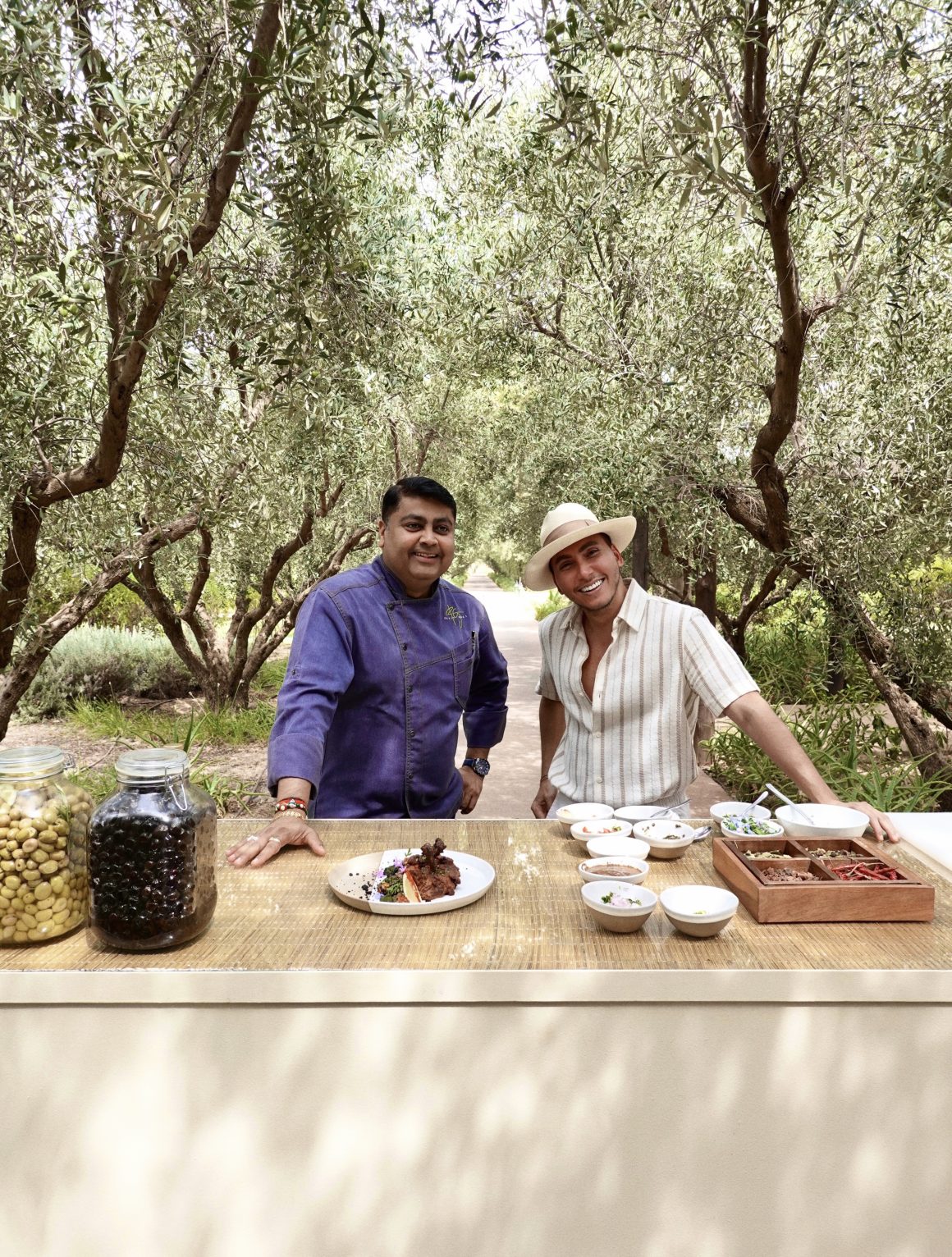 Chef Rohit Ghai's culinary voyage began in the kitchens of The Oberoi, one of India's most prestigious luxury hotel chains. It was here, amidst the iconic properties of the brand, that Ghai honed his culinary skills and developed a profound understanding of Indian flavors. His relentless dedication to his craft soon catapulted him to international stardom, earning him the prestigious Michelin star.

Fast forward to the present day, and Chef Rohit finds himself back in the embrace of The Oberoi brand, this time at the exquisite Oberoi Marrakech. This reunion marks not just a return to his roots but also a promise to introduce Morocco to the rich tapestry of Indian cuisine, a promise fulfilled with utmost finesse.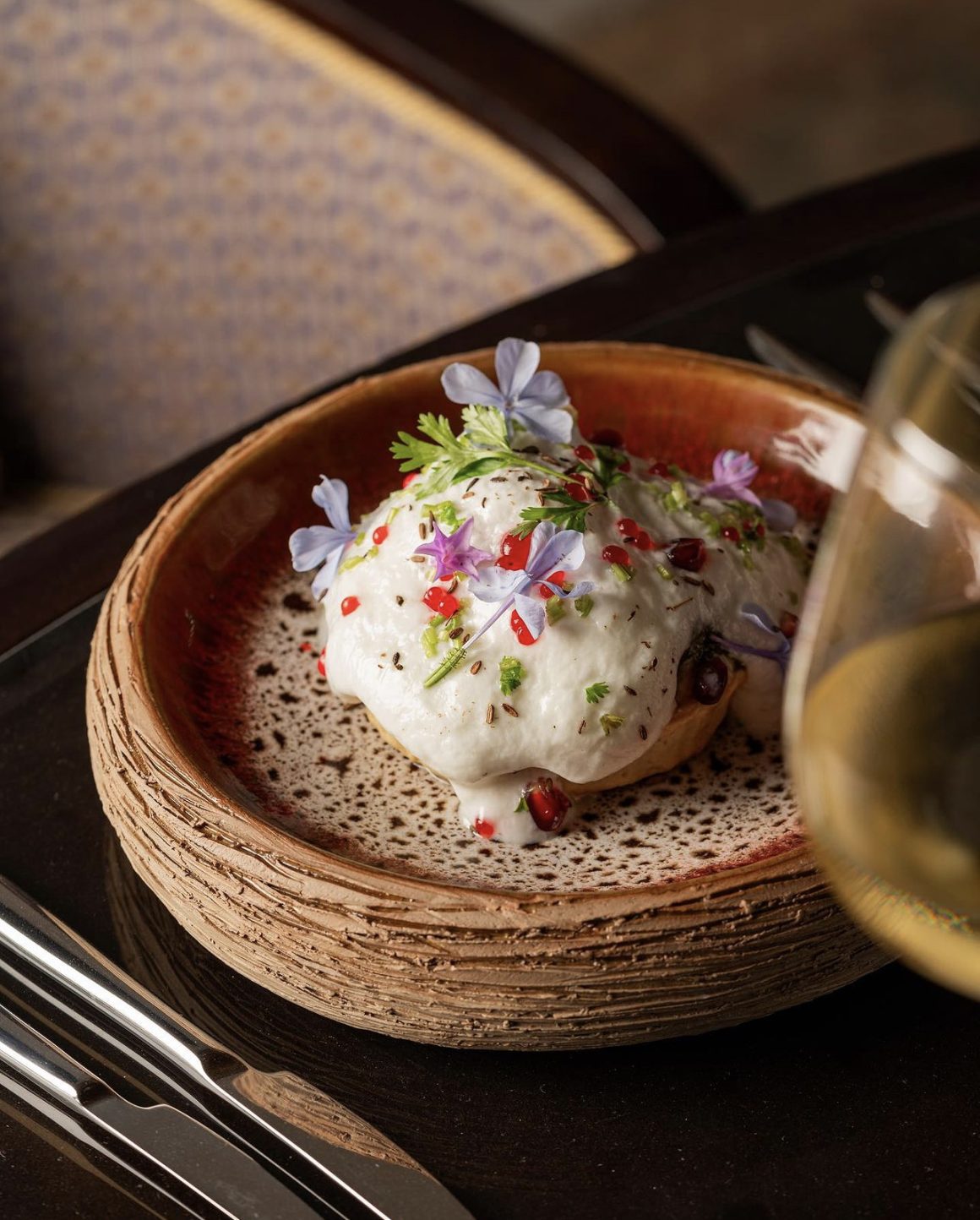 Stepping into the restaurant is like entering a world where tradition and innovation dance harmoniously. The restaurant's décor exudes a timeless elegance, with hues of gold and amber that evoke the mystique of Marrakech. The ambiance sets the stage for a culinary journey that is equally captivating.

The menu is a symphony of flavors that showcases Chef Rohit Ghai's expertise and passion for Indian cuisine. From the moment you take your first bite, you are transported to the bustling streets of India, where street vendors and royal kitchens alike infuse dishes with soulful flavors. Ghai's interpretation of these classic dishes is nothing short of culinary magic.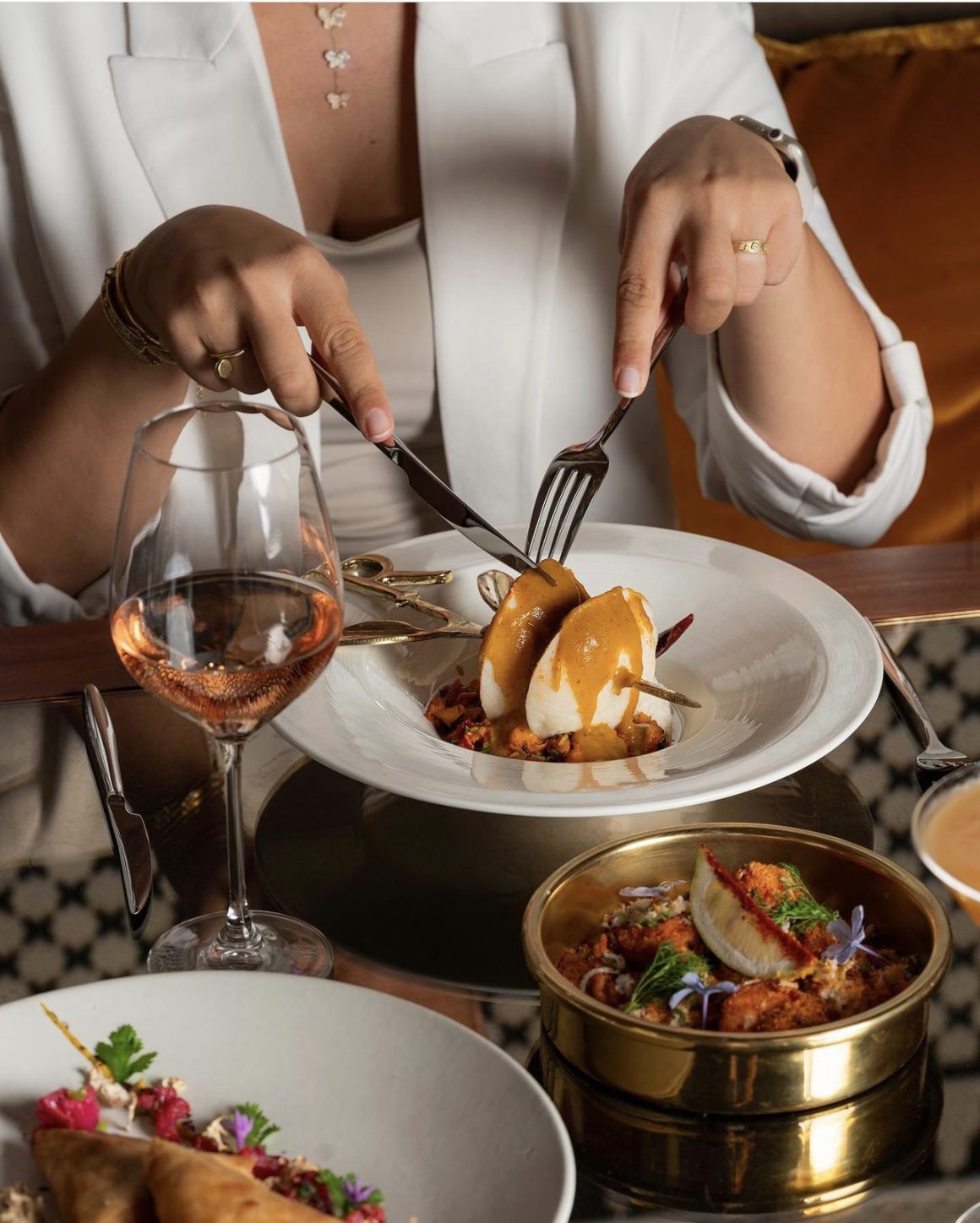 One of the standout dishes is the Murgh Chettinad, where tender chicken is bathed in a fiery Chettinad sauce that's a burst of flavors – spicy, tangy, and fragrant. The Dum Ki Nalli, succulent lamb shanks slow-cooked to perfection, is a testimony to Ghai's commitment to authenticity and taste.

The selection of bread, from naan to kulcha, is a category in itself. Each is a delightful surprise, from the flaky Peshawari Naan to the irresistible Truffle and Morel Kulcha, a true testament to the creativity that this master chef brings to his craft.

What truly sets Rivayat apart is its seamless blend of past, present, and the future of Indian cuisine. Chef Rohit Ghai doesn't just rely on tradition; he innovates and evolves, constantly pushing the boundaries of Indian flavors. The dessert section is a prime example, with modern interpretations like the Saffron Chai Pannacotta that are nothing short of sublime.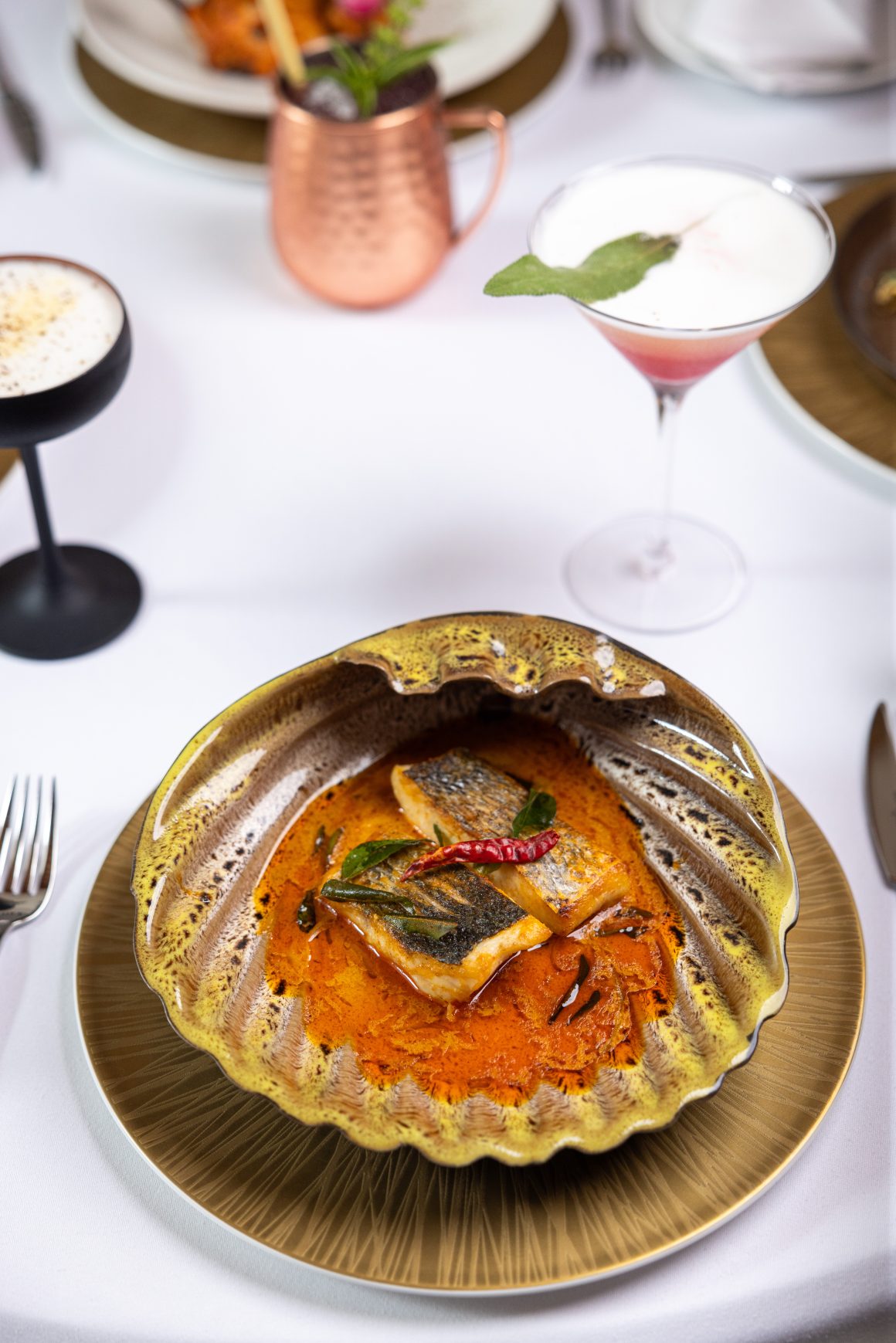 In the heart of Marrakech, it stands tall as a beacon of Indian culinary excellence. It is more than just a restaurant; it is a culinary journey through time and flavors. Chef Rohit Ghai has masterfully combined his roots with his international acclaim, and the result is a dining experience that is unparalleled in Morocco.

Rivayat at The Oberoi Marrakech is, without a doubt, the best Indian restaurant in Africa. It is a testament to the chef and his team's unwavering dedication to his craft and his ability to transport diners on an unforgettable journey through the vibrant and soulful flavors of India. It's a culinary masterpiece that promises a future as bright and flavorful as the dishes it serves, a place where tradition meets innovation in perfect harmony.