By Luciana Terroni
Sri Lanka is a land of true beauty and hospitality. A unique country, that graciously welcomes you back time and time again, and when you pair that with an AMAN property, it becomes paradise on earth.
Blessed with beaches, glorious green mountains, wildlife, rolling tea plantations, architecture, design, and phenomenal food, there's always more to see, more to taste, and its beauty is endless. Here are two of our favorite places to stay in Sri Lanka, both entirely unique and in distinct contrast, that will leave you inspired.
Explore Sri Lanka's Southern Coast from two Aman resorts, ideally positioned on Sri Lanka's south coast, Amangalla welcomes guests inside the historic Galle Fort with gracious colonial grandeur, while Amanwella, a 75-minute drive east, provides all the sun, sand and turquoise seas for which this natural paradise is renowned. 
Amanwella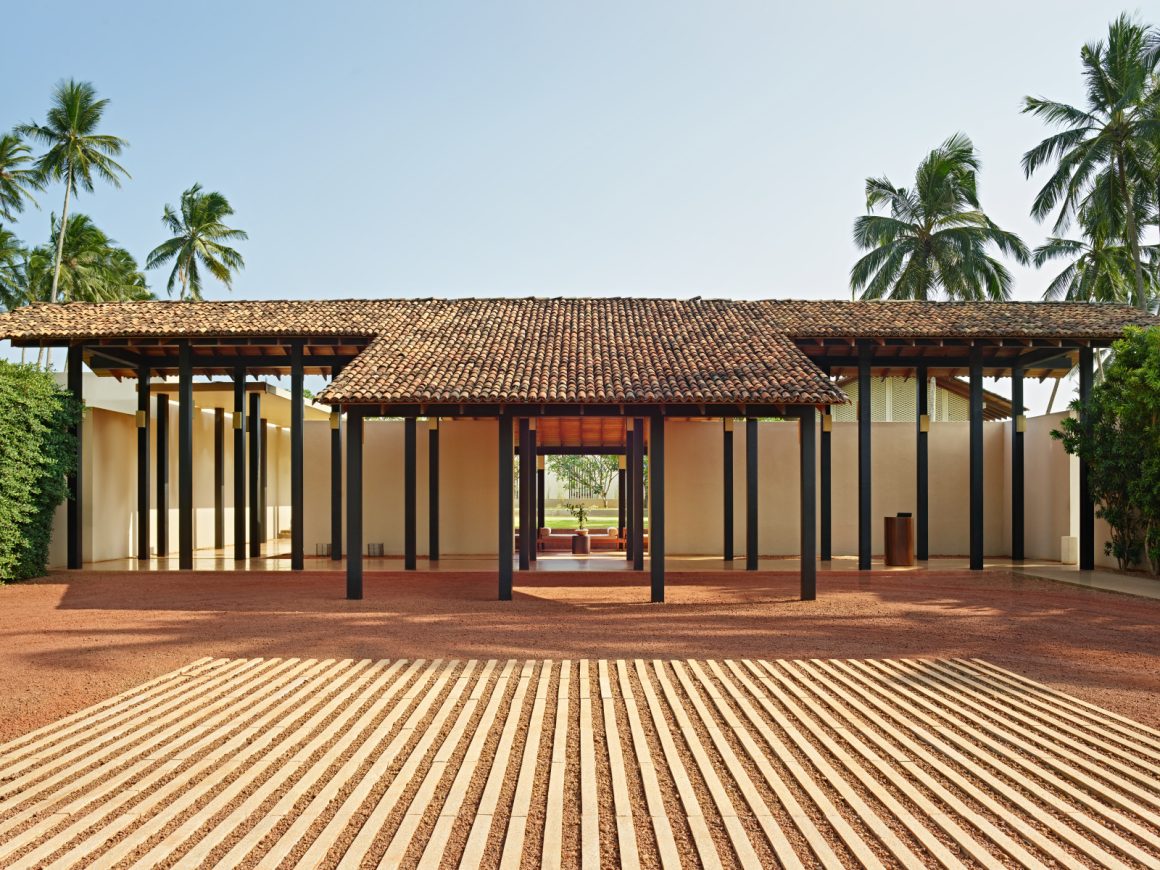 Amanwella, located on Sri Lanka's sun-filled south coast is vast in space, yet feels beautifully secluded and private. Perched across a palm-fringed shore, ideal for timeless days and evergreen views, on these golden sands, you'll find sweeping coconut palms dancing to a gentle breeze.
For our little family of three, it was the ideal beachfront escape, with plenty of space to explore on foot, and vistas of a postcard from sunrise and sunset.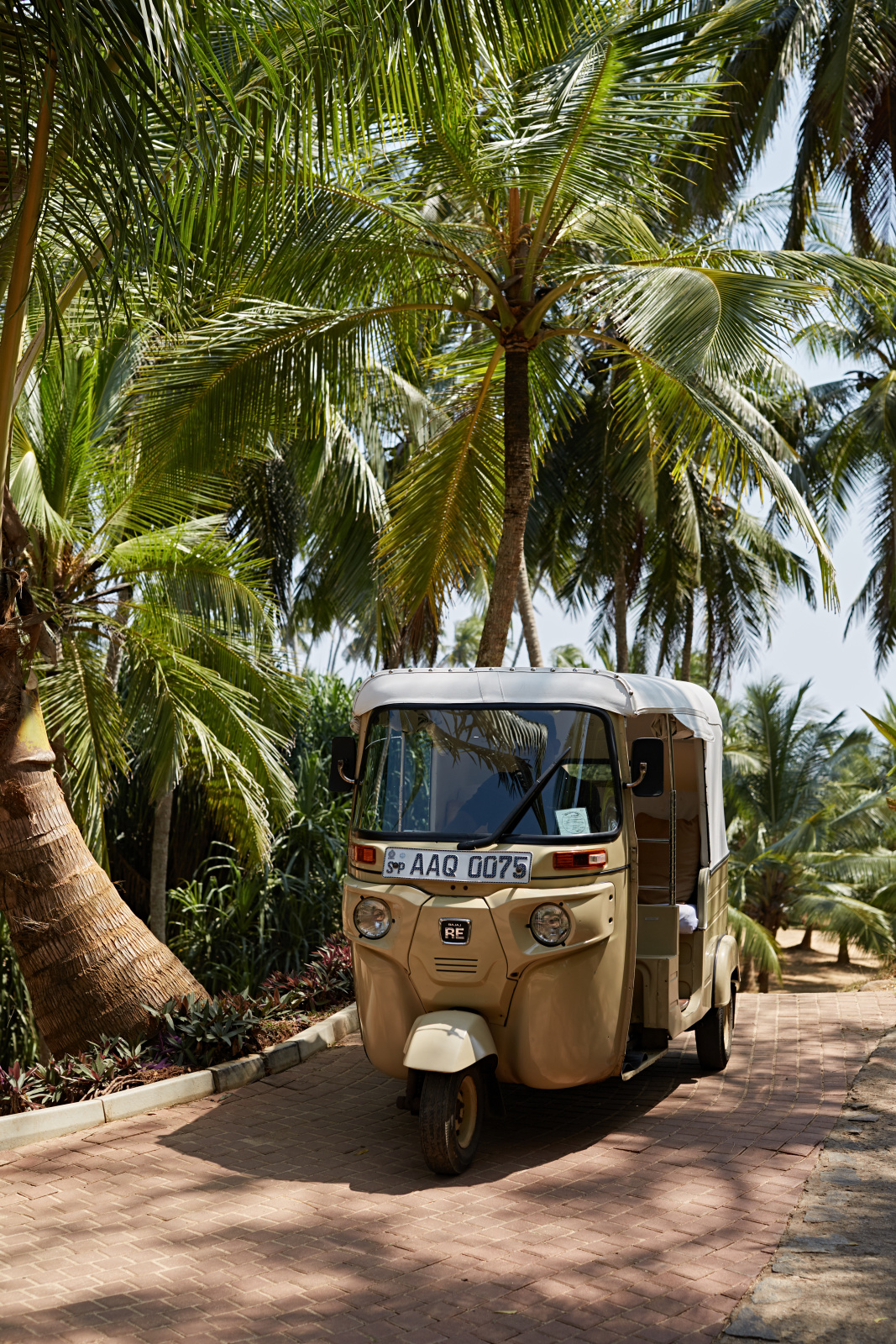 The aesthetics throughout the hotel celebrate clean lines, neutral hues, and earthy tones, with solid woods and light fabrics. It's inviting, with subtle masculinity through dark kithul wood furnishings. Refined yet exuding comfort, this is the ultimate barefoot luxury escape.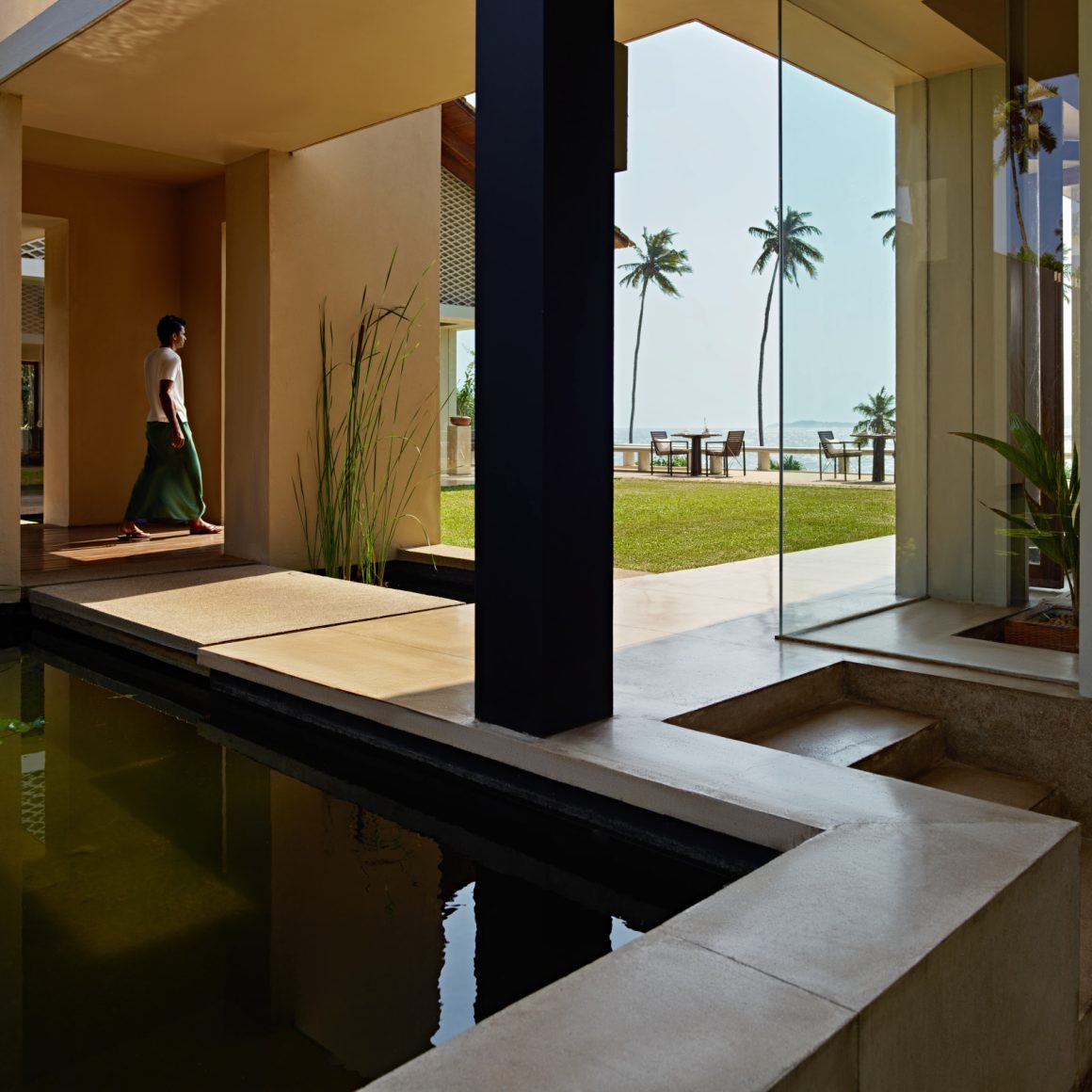 The main restaurant is an elegant pavilion-style venue adjacent to the bar, which delivers spectacular sunset panoramas, as day turns to night. The food and beverage offering has been curated for the global traveler and those looking for international fare and Asian fusion. Specialties include the local barramundi, rice and curry, and rack of lamb. With Executive Chefs on hand to deliver private dining experiences on the beach below, with a sprinkling of torch candles, Amanwella thrives to ensure moments are timeless, unique and hold meaning to each and every guest.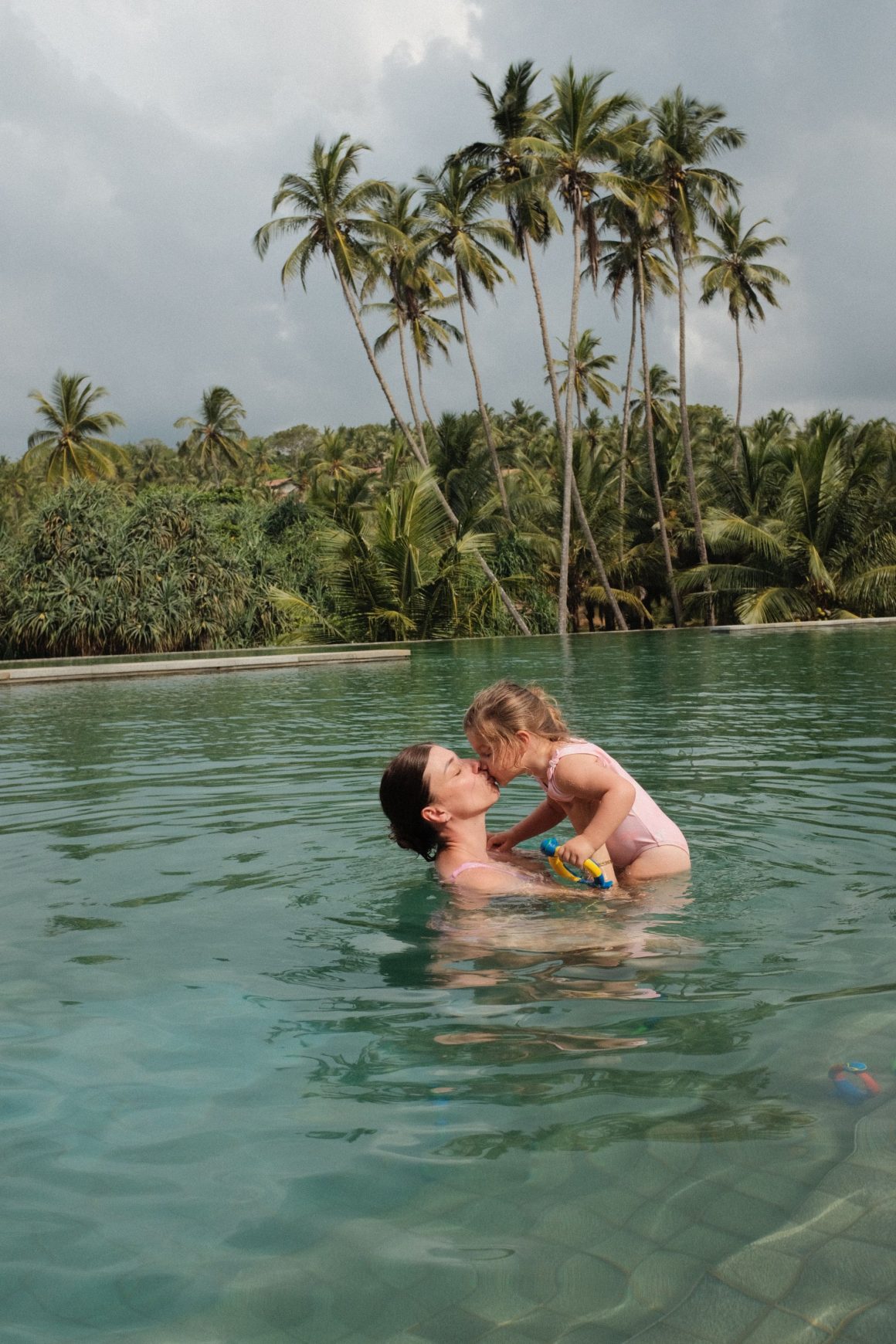 If you're looking for a spot of deep relaxation, head to Aman Spa – an enclave of utter peace offering signature Ayurveda treatments. We enjoyed a traditional warm-oil Abhyanga massage that helps to eliminate impurities from the body while rejuvenating body and mind. Playing homage to India's 5,000-year-old system of preventive medicine, Ayurveda combines the Sanskrit word Ayur for 'life' with veda meaning 'science' and encourages balance in all things. We certainly felt a wave of tranquility wash over us and enjoyed a deep slumber that night.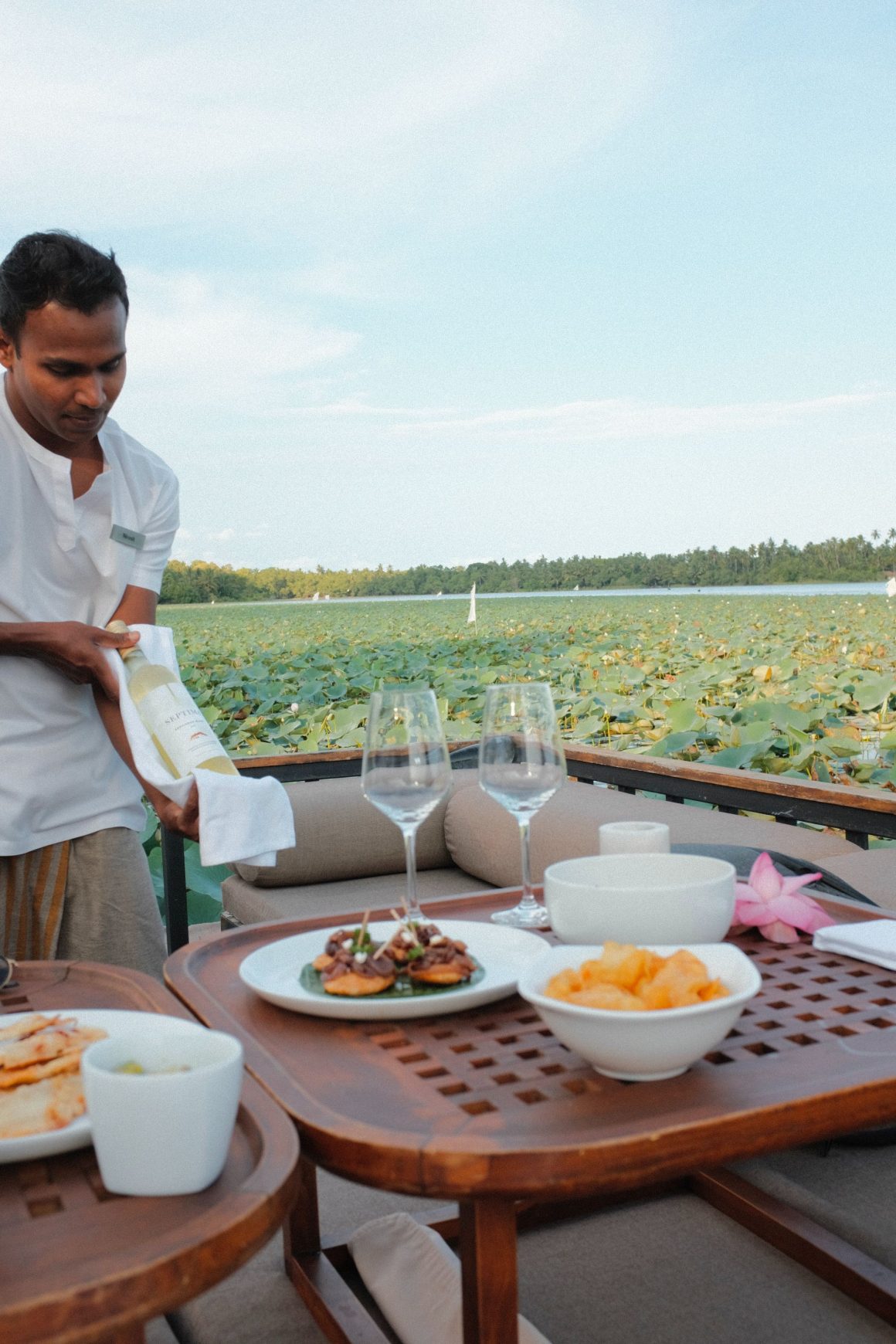 One of our personal favourite moments was the journey to Mawella Lagoon, aboard a floating lounge where we sampled aperitivo-style bites and beverages. We watched the sunset and ventured out into the tranquil deep, spotting pelicans, kingfishers, and other water birds as the calm surface reflected the sky above.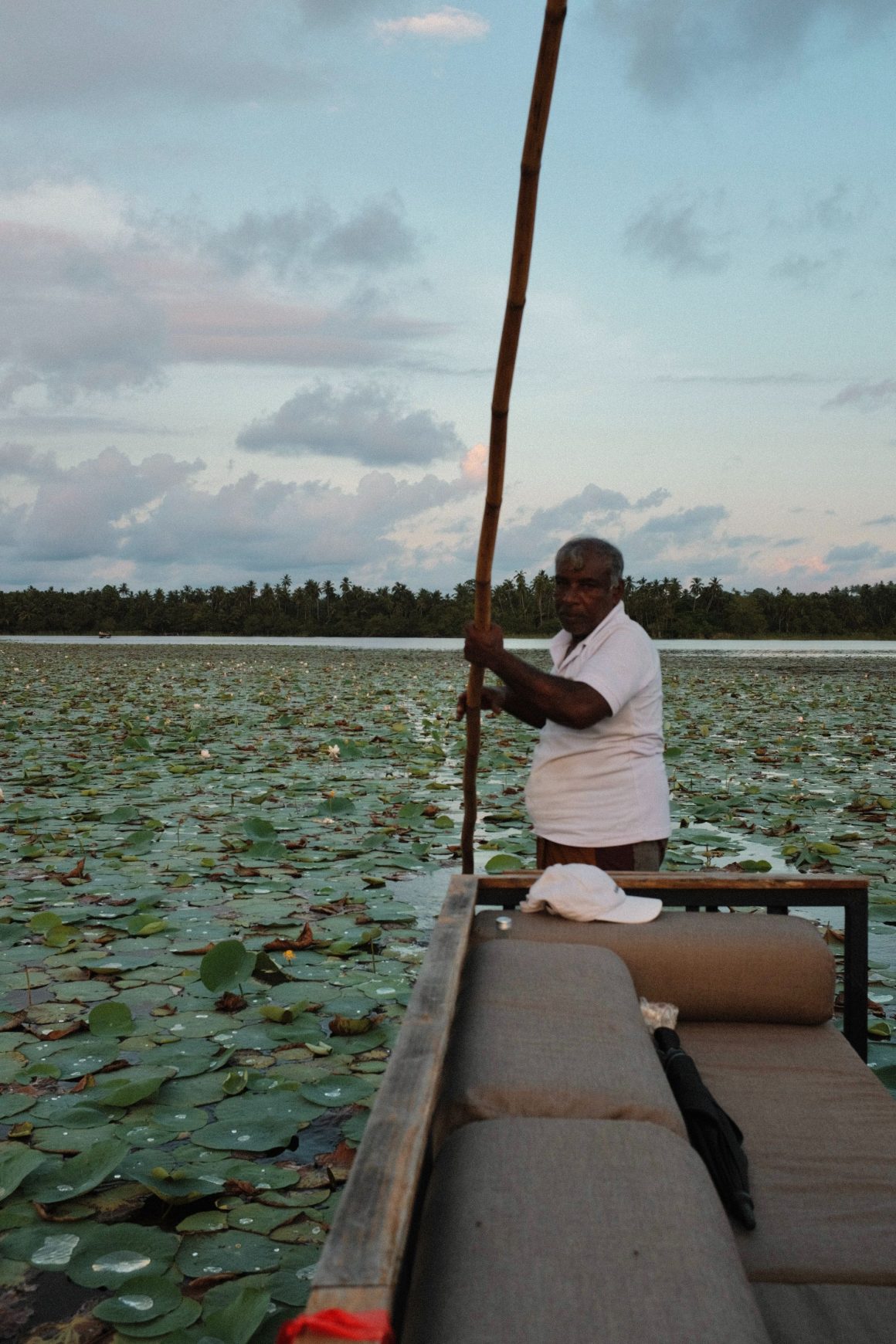 With such otherworldly experiences, words can never do justice. As we glided through the lilypads, core memories were activated for our family, especially little Alissa. The entire stay at Amanwella was picturesque, captured in moments here – Our Amanwella Video
For more information or to book your getaway: AMANWELLA – Bodhi Mawatha, Wella Wathuara, Godellawella, Tangalle, Sri Lanka 00 94 47 224 1333 aman.com
Amangalla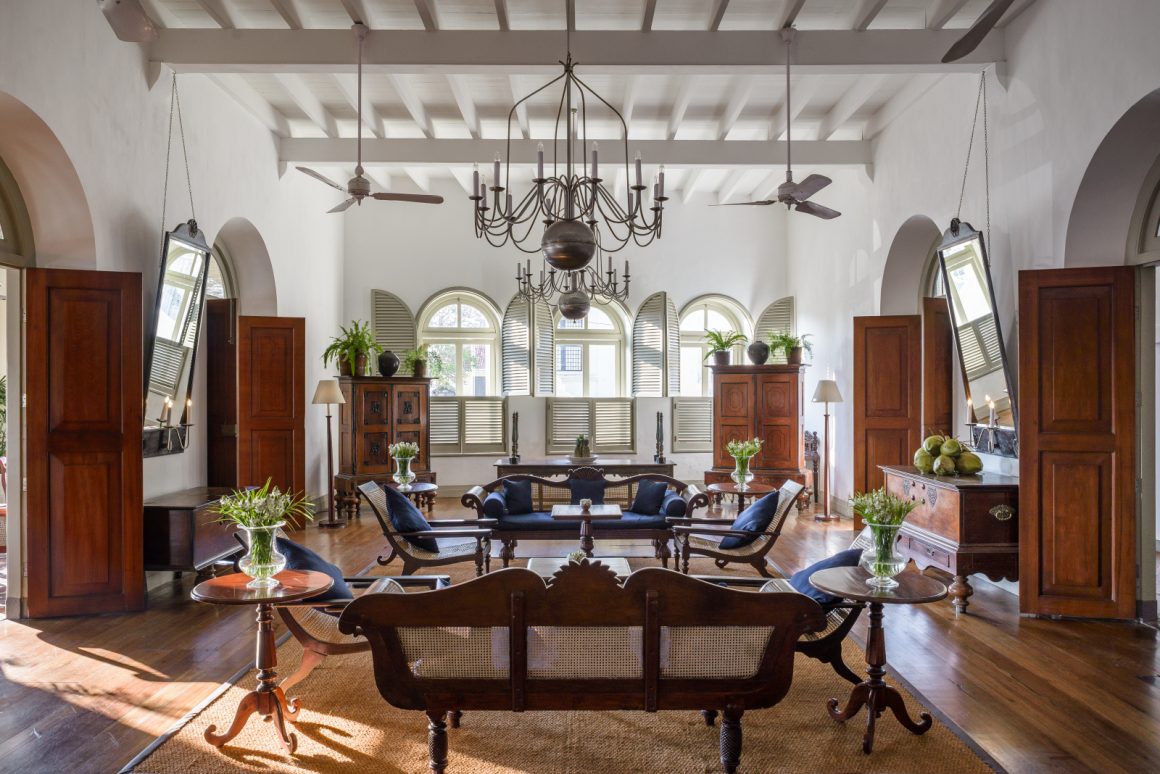 Now, heading over to Aman's second property in Sri Lanka, Amangalla, this stunning boutique, Dutch-colonial property is located within the rampart of Sri Lanka's 17th-century Galle Fort, a Unesco World Heritage Site. As the perfect sanctuary to make your base and set in the heart of a charismatic, coastal town, wander past the old Dutch Fort, home to trendy cafes and boutiques, and hop on a tuk-tuk to experience the daily life and curious spots around. Whether sampling daily-caught Sri Lankan crab from one of the local businesses or taking a stroll around the lighthouse, there are stories told on every corner.
To give you a taste of the experience, view our video here.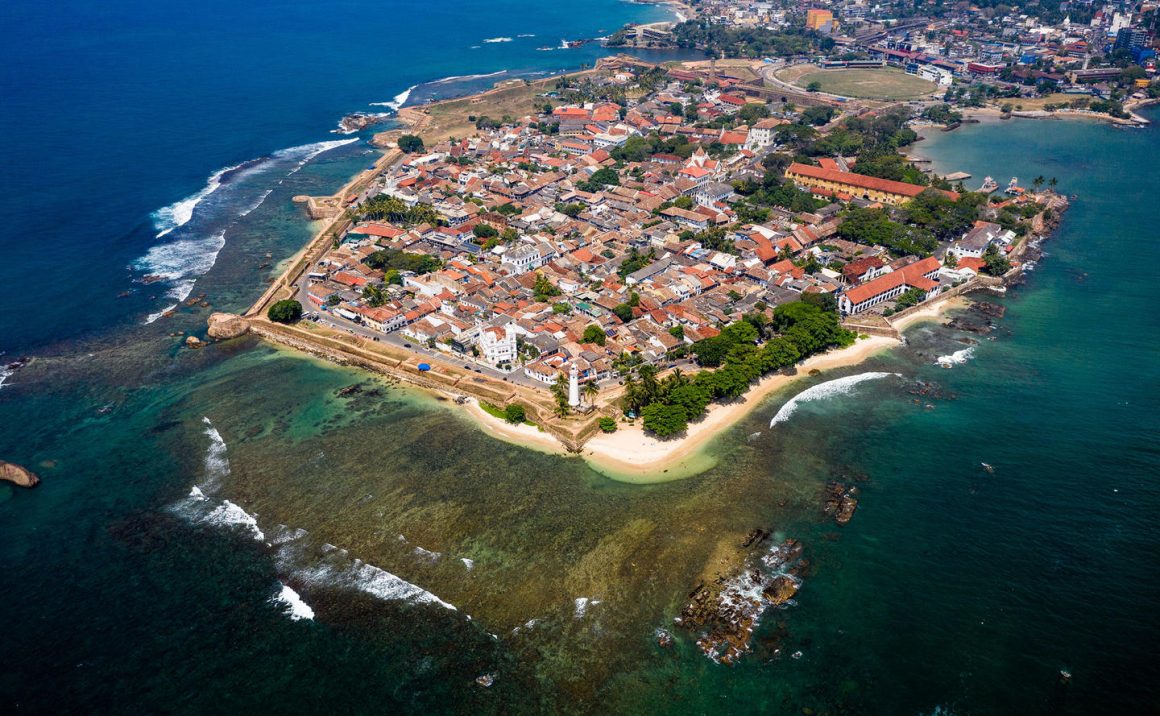 After a day of exploring, returning to the property feels like coming home. The staff treat you with great warmth and sincerity and are always on-hand to make sure your every requirement is taken care of.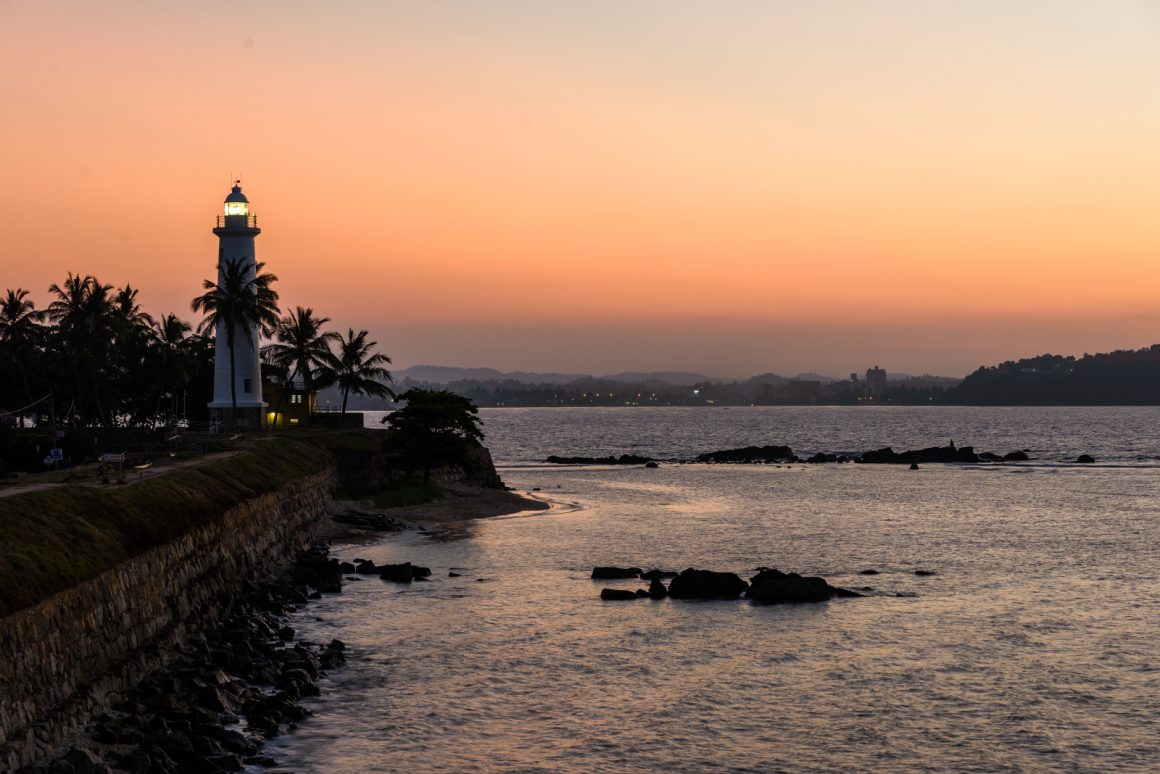 Feeling more like a manor house than a hotel, there's an intimacy to the experience. The culinary offering is made-to-order and A La Carte. Breakfast, complete with crisp white linen tablecloths, solid silver cutlery, and original plating, transports you to years gone by and the golden age of travel. Breakfast was exceptionally good, as was every dining occasion at Amangalla. Sitting out on the veranda, watching the world come to life around us, was a truly special way to start, and end, our day.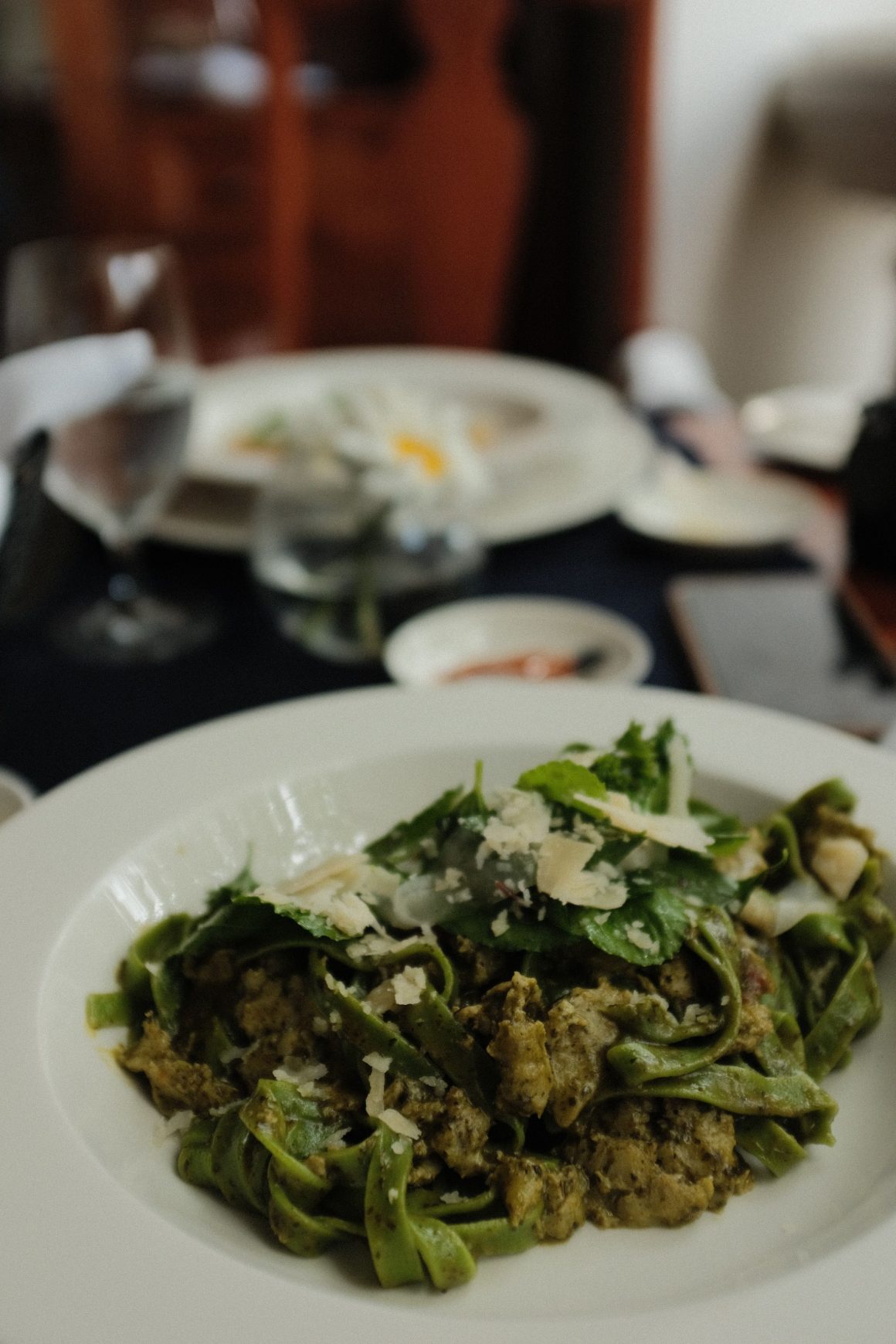 From a design perspective, we particularly loved the spacious bedroom and natural light washing through the space. Elements of colonial grandeur are understated, but notable. With our four-poster bed and a charming baby bed in situ, we enjoyed this elegant nod to the past, and the overall polished offering to suit today's discerning traveler. It's the epitome of classic luxury; modest, unintrusive yet brimming with charm.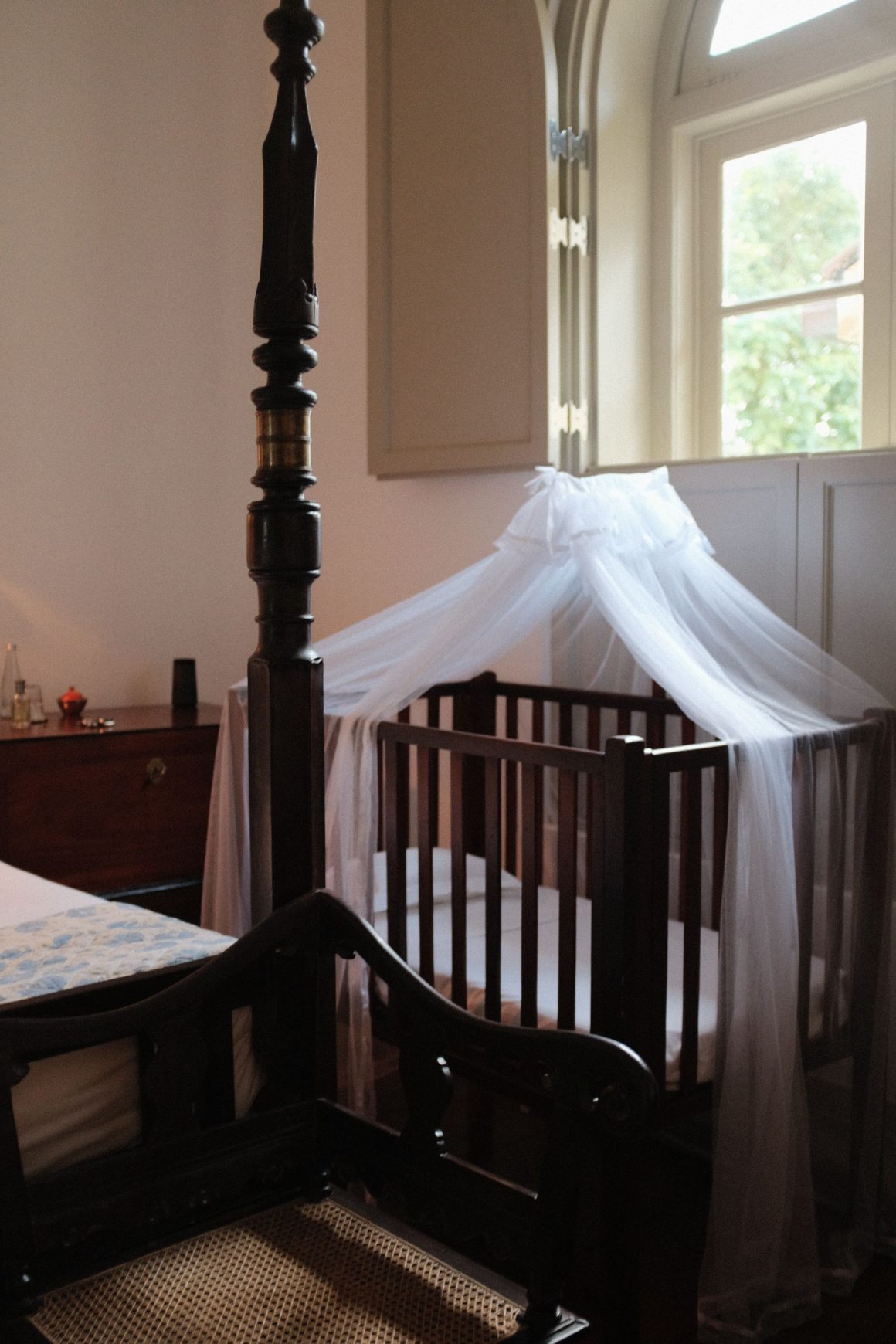 Heading outside, a magnificent walled garden, a huge 21-metre swimming pool, spa, and beauty salon complement the property. We enjoyed the quiet haven of the hotel and enjoyed an afternoon dip to the sounds of nature.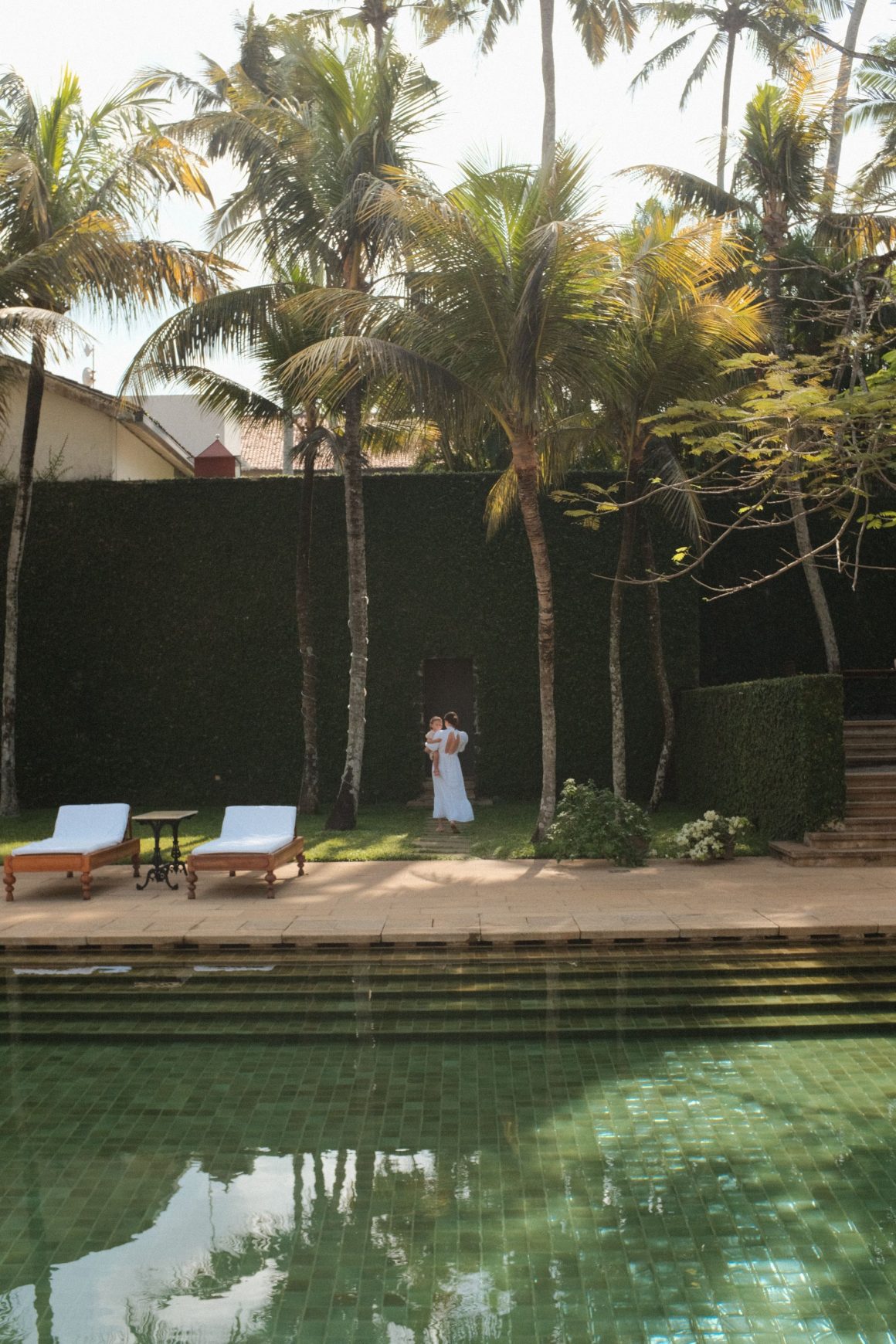 For an exciting AMAN Experience in Galle, opt for the journey to a private cinnamon estate near the tranquil Koggala Lake. After a private tour of the tea plantation, we uncovered how special spices are cultivated, their flavors and variations, and their health benefits. Not only is the setting beautiful, but we ended the experience with a superb afternoon tea amidst lush green rice fields, with every blend of tea imaginable, paired with delectable pastries and savory accompaniments.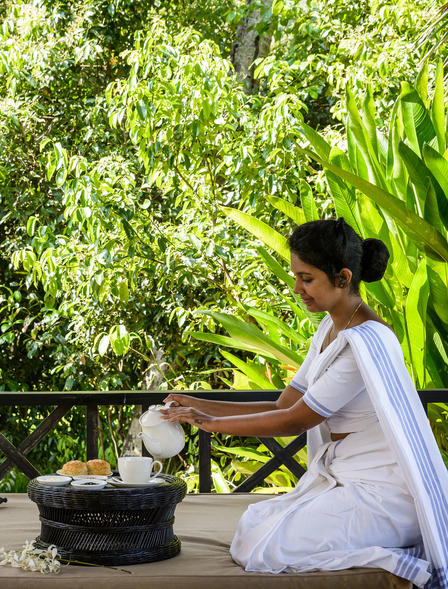 For more information or to book your getaway: AMANGALLA, 10 Church Street, Fort, Galle 80000 Sri Lanka Galle; aman.com
If you're looking for culinary excellence, picturesque views, and a warming Sri Lankan smile, look no further than AMAN Hotels, just a four-hour flight away from most locations across the Gulf.