What started as a secret Supper Club, has now made itself a permanent home with an enigmatic hawker-style restaurant bar, above the fabulous Splendour Fields in JLT, Dubai.
With red neon lights overhead, a buzz all around, and tables in close situ, this feels like the real deal, as you're transported to a Singaporean-style Hawker experience.
Designed as a walk-in restaurant, in-keeping with its Singaporean street-style roots, you only need to reserve if you're a larger group. The laid-back approach and authentic Asian know-how are evident as soon as you enter the venue. It's alive, and there's an excitement in the air.
The design is raw, with clean lines and solid roof beams swathed in red light. With two adjacent terraces for dining outdoors, and a separate bar space, perfect for pre-dinner beverages, this is the ultimate hangout with dishes that 'wow'.
Hawkerboi's JLT restaurant presents an a la carte array of dishes that are steamed, roast, grilled, wok-fried and all packed with the essence of South East Asian flavour. To start, dig into Cereal Fried Chicken Wings with Spiced Salt, Garlic Scapes, Smashed Cucumber Salad with Charcoal Chilli Dressing, Thai Basil and Sawtooth Coriander, Chicken & Truffle Shumai with Ginger & Black Vinegar and Wagyu Skewers with Peanut Nahm Jim and Crispy Onion.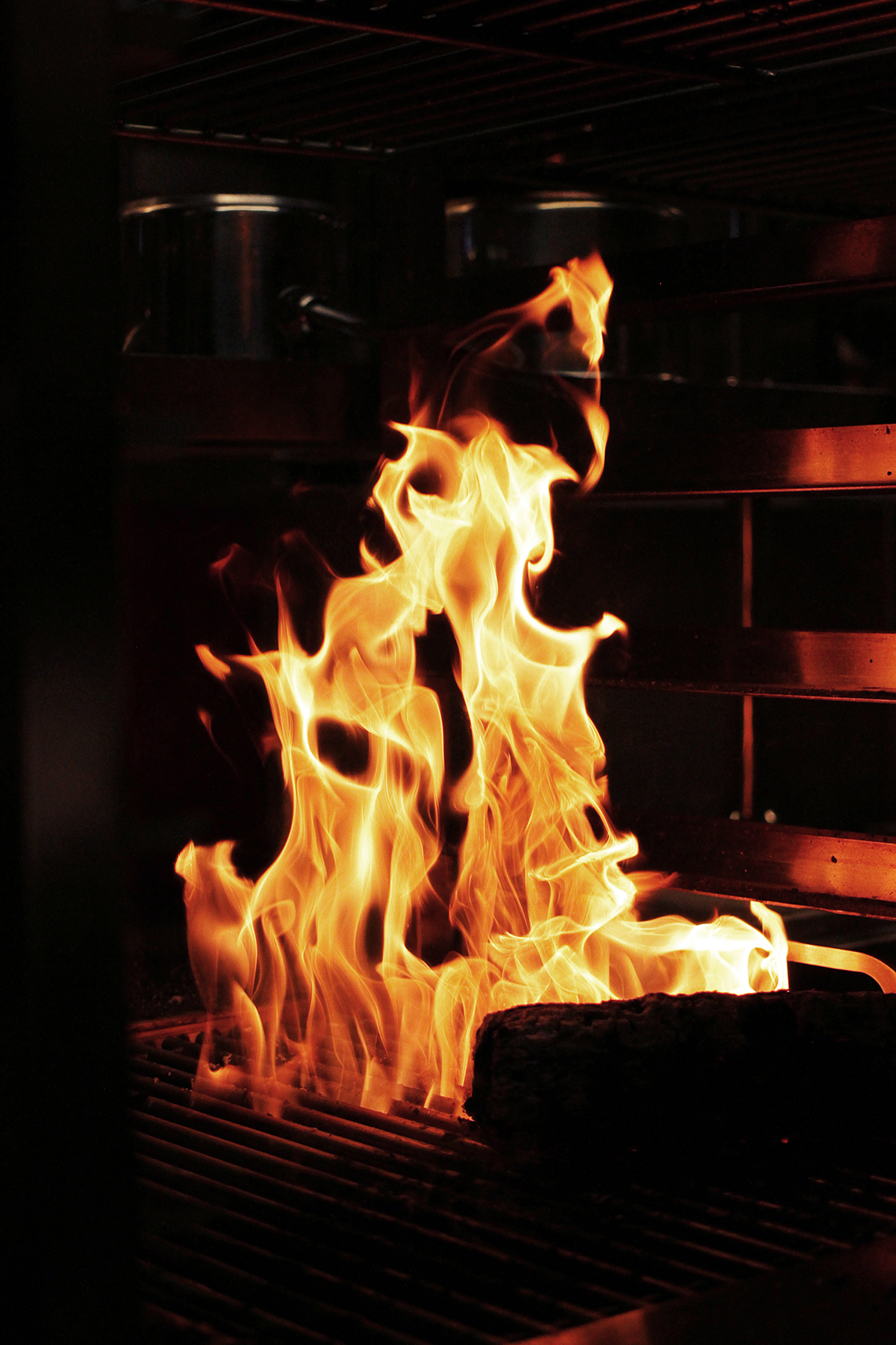 EDITOR'S CHOICE: Our favorite of the night was the succulent, fragrant Duck Gyoza with Paratha. Perhaps the most 'moreish' dish of the night, we'll be super to order this again on our next visit.
Mains include Peking Style Roast Duck which is deliciously fatty and flavorsome, Charcoal Short Ribs with Spiced Turmeric, Grilled Paratha, and Whole Fried Sea Bass with Chili, Basil & Kaffir Lime Leaf. For desserts, Mango Sticky Rice with Crispy Deep-fried Paratha is a must-order.
Hawkerboi, The Park, JLT, 7pm to 10pm Sun to Thurs, 7pm to 11pm, Fri and Sat. @hawker.boi