This Ramadan, discover delicious and convenient products at Marks & Spencer, operated by Al-Futtaim Group to stock up your fridge and prep for Iftar and Suhoor. The leading British retailer's M&S Foodhall has it all – from flavour packed soups and nutrient rich breakfast options to tea, coffee, and sumptuous, sweet treats to break your fast during those all-important mealtimes.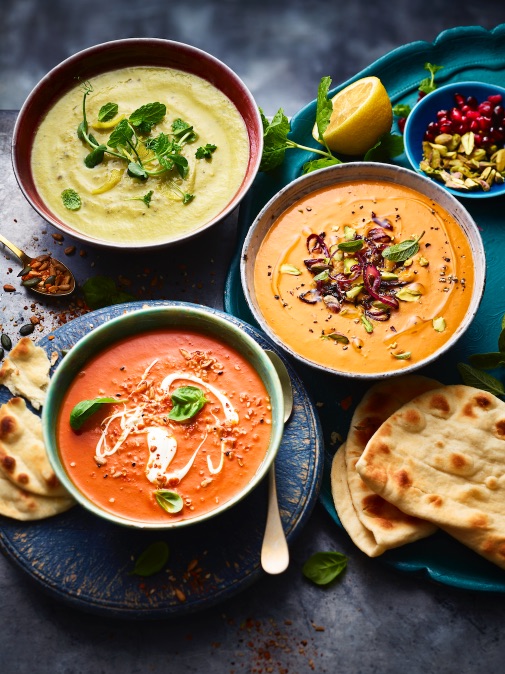 FILLING AND WHOLESOME SUHOOR MEALS
For Suhoor, a healthy and nutrient dense breakfast is essential for Ramadan, ensuring a good store of energy that can be released slowly throughout the day until iftar. Healthy doesn't mean bland at M&S Food – discover fun and flavourful Mango & Coconut Granola or if you prefer the classics try the Fruit & Nut Muesli or Traditional British Porridge Oats which are customer favourites for a reason! Top it with M&S Select Farms British Honey, British Summer Berry Jam, Authentic Greek Yoghurt and fresh berries.
EVERYTHING YOU NEED FOR TEATIME DURING IFTAR
The teatime ritual is a great way to bond and reconnect with family and friends over coffee, tea, and snacks. Pair your meal with a hot beverage from the wide selection of M&S tea and coffee including Gold Freeze Dried Instant Coffee to refuel and the calming Peppermint Infusion Teabags to unwind, whilst Chopped Apricots, Flaked Californian Almonds and Shelled Pistachios make great snacking accompaniments.
Treat the family and end the meal with crowd-pleasing sweet treats including Viennese Biscuits, Tea Cakes,Chocolate & Orange Mini Bites or All Butter Cinnamon Sugar Palmiers.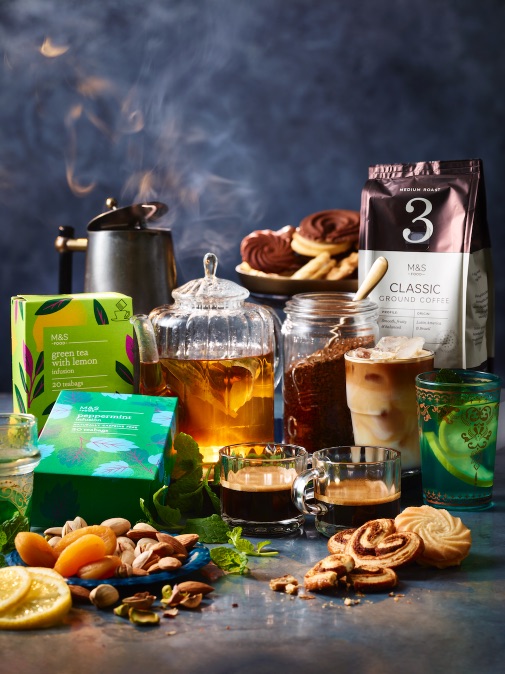 IN THE MOOD FOR COMFORT FOOD?
M&S soups are packed with nutrients and goodness so you can break the fast with the assurance that you are refuelling with a great source of vegetables, fibre and carbohydrates that are tasty, healthy, and convenient. There are options for all tastebuds across the tinned and chilled soup ranges, from classic Carrot & Coriander, Pea & Mint and Cream of Tomato to Chunky Spicy Tomato and Lentil and Chunky Smoked Haddock Chowder. Premium range M&S Collection also offers a deliciously vibrant Golden Butternut Squash & Sage soup. Whatever your choice, dress your bowl of soup with the perfect garnish such as fresh lemon juice or parsley and serve alongside Folded Flatbreads and Olive Oil Padinas.
Stock your fridge with all your iftar essentials at Marks & Spencer Foodhalls.