The Royal Opera House Muscat is delighted to present the annual Military Music Festival with special guest performers from France and Japan.
The annual Military Music concert is a popular event in the Muscat calendar and a festival conceived to demonstrate the global arm of friendship extended by Oman and the Opera House across the world. In recent years, the festival has invited countries from every continent to join the display, sharing their cultural vibrancy and glorious pageantry to delighted audiences.
Held on the Al Maidan in the forecourt of the Royal Opera House Muscat, this spectacular production nurtures an atmosphere of great fun, and sincere mutual appreciation, with presentations which inspire national pride and cultural curiosity. Bands from across Oman's military corps and police force, men and women, march in formation to familiar and popular musical arrangements. The marches are carefully and precisely choreographed demonstrating practised discipline and musicianship.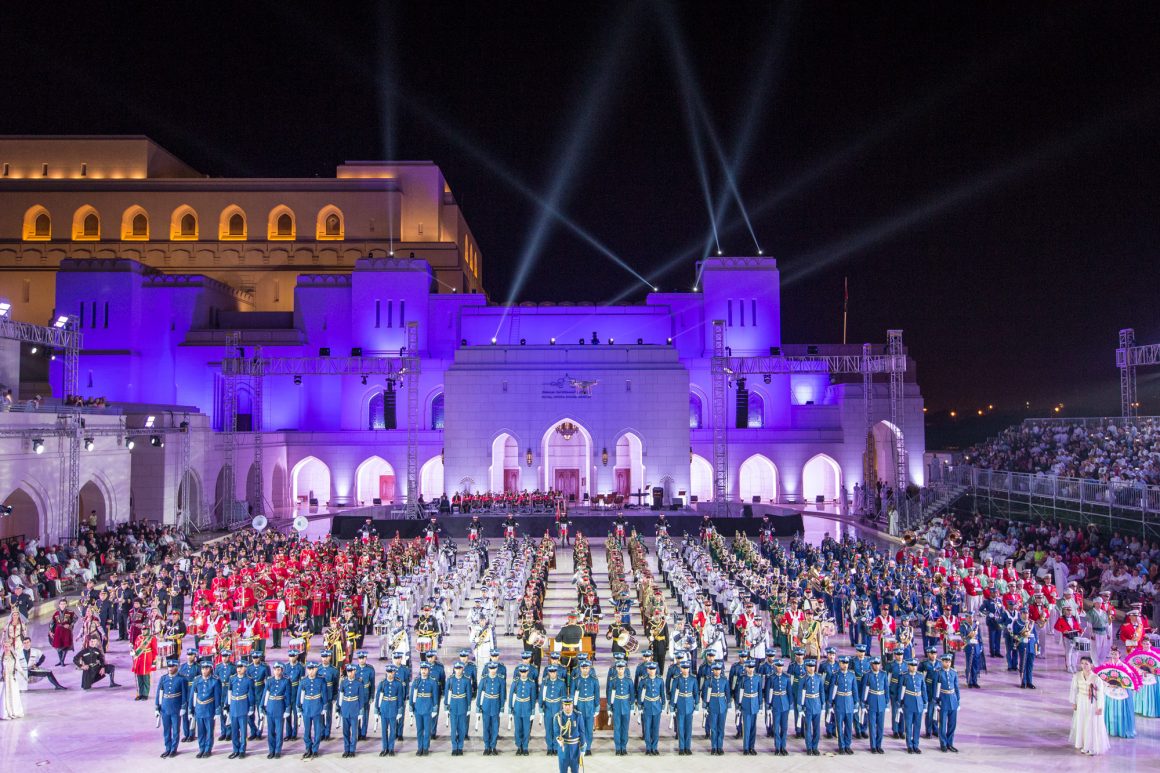 For 2022, special guests from Japan and France join the programme: The Western Army Band of Japan, an ensemble from a nation whose reputation for flawless pageantry and huge national pride is admired around the world; and, The Band of the French Foreign Legion, an historic institution dating back to the early 1800s, whose military marches are legendary.
Military Music: Oman and the World, is a show which is suitable for family audiences of all nationalities. Enjoy a soul stirring evening and a wonderful feast for the senses.
The performance will take place on Al Maidan at the Royal Opera House Muscat over two nights: November 3, 4 and 5, at 7pm.
For more details or to book tickets please visit the ROHM box office, website, or app.