The Luxury Collection®, part of Marriott International, Inc., today welcomed Al Wathba Desert Resort & Spa to its unique ensemble of iconic hotels, marking the debut of the portfolio in the UAE capital. Just a 30-minute drive from the Sheikh Zayed Grand Mosque, Al Wathba Desert Resort & Spa is located deep within the expansive landscape of Abu Dhabi. With a design reminiscent of a historic desert village, it is an intimate retreat suffused with natural beauty, unique tranquillity, and rare experiences.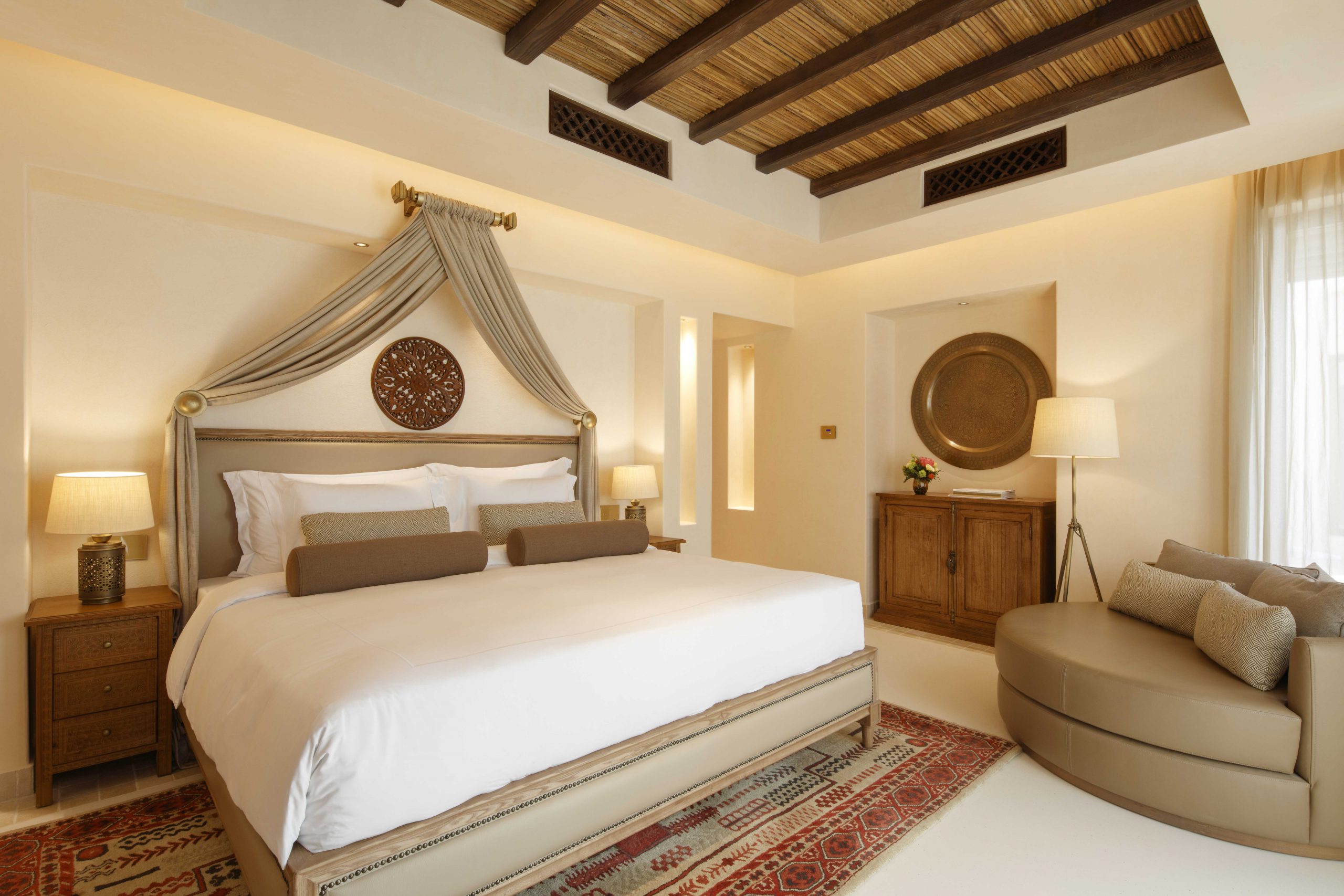 "We are delighted to welcome Al Wathba, Desert Resort & Spa to our ensemble of hotels that define the destination and offer our global explorers an authentic desert experience alongside warm Arabian hospitality," said Guido De Wilde, Chief Operating Officer, Middle East, Marriott International. "Abu Dhabi's legacy as an international cultural destination with a rich history and heritage, together with the diversity of its dramatic landscapes, offers a unique opportunity for us to guide our guests on transformative journeys that touch their spirits and enrich their lives."
Inspired by native architecture and the destination's rich history, the resort's 103 guest rooms and villas feature traditional Arabesque flourishes, mashrabiya detailing, and Bedouin accessories. Understated interiors and neutral tones sit in harmony with the desert landscape that wraps around this extraordinary hideaway. The villas come with spacious indulgence, private plunge pools and a patio that boasts unlimited views of the surrounding Arabian Desert.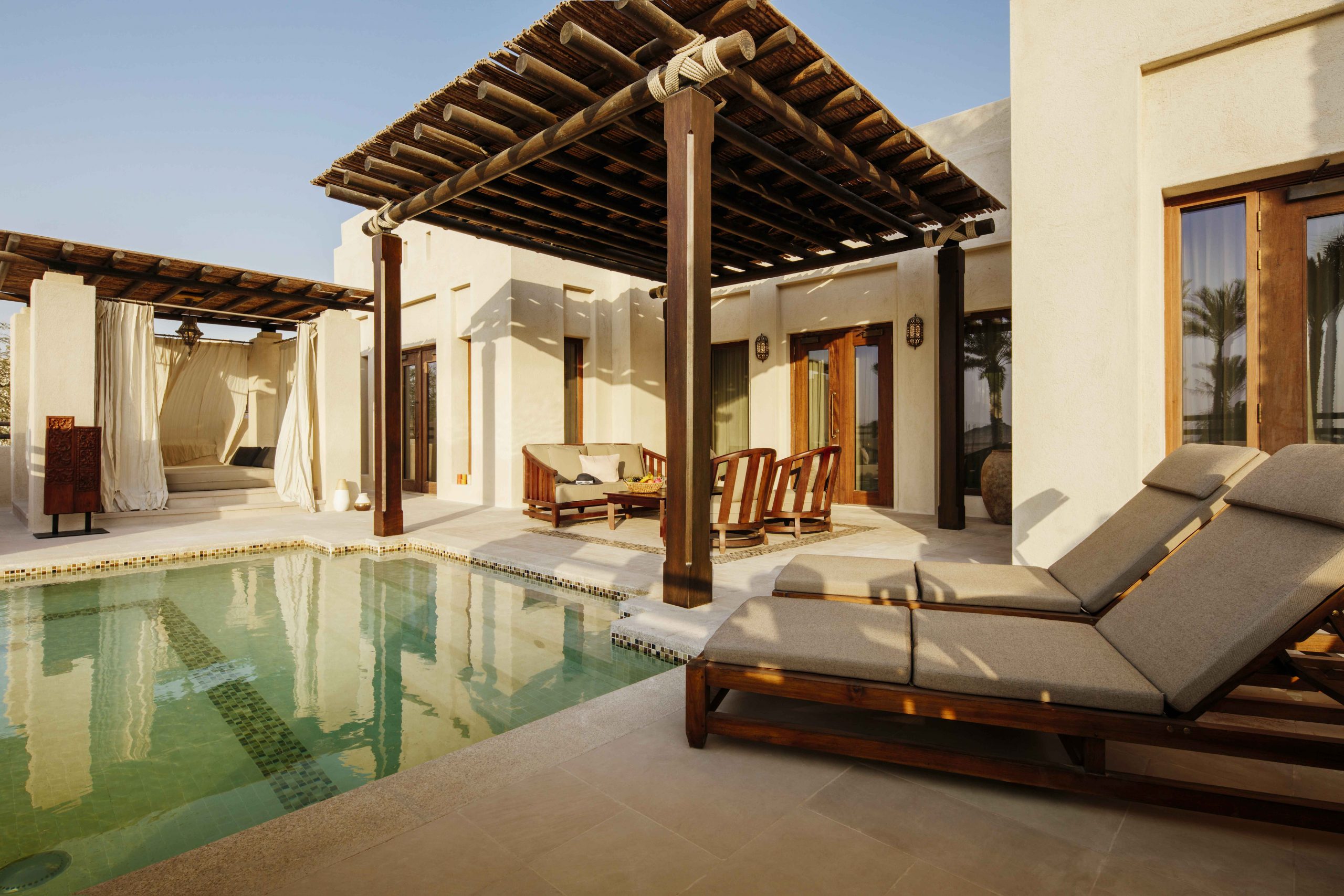 Six dining venues and bars lend themselves to a range of unique epicurean experiences. Bait Al Hanine offers a generous menu, including a wide selection of Lebanese classics, for all-day dining. Al Mabeet features authentic Emirati cuisine in an understated desert setting. Hayaakom, a Bedouin inspired lounge serves afternoon tea and sandwiches. Terra Secca is a trattoria-style, classic Italian restaurant that offers guests a theatrical view of the kitchen and chefs. Al Mesayan, an intimate rooftop bar serves as an ideal spot for stargazing or dune watching, while Panache offers a relaxed pool respite.
Nestled within a picturesque garden, the hotel's spa is seen as the pinnacle of the entire hotel experience. Guests at Al Wathba can enjoy a range of health and wellness rituals in a contemporary setting, whilst harnessing age-old techniques. With 11 treatment rooms, the spa also boasts relaxation areas including a healing crystal salt sauna, traditional Turkish hammam, unique cryo experience, an open-air yoga pavilion, invigorating ice shower as well as steam rooms, plunge pools, and snow caves.
Al Wathba Desert Resort & Spa offers cultural immersion opportunities to discover the rich heritage and history of the region. Guests can discover Fossil Dunes or tour the surrounding desert on horseback for an understanding of the Emirati passion for all things equine. The Al Wathba camel race track educates guests about the UAE's 7th century tradition, and skilled falconers offer private shows of the UAE's national bird. Al Wathba is also home to diverse flora and fauna, including 4,000 greater flamingos that call the Al Wathba Wetlands home. Guests can take a guided tour of the sabkhas, or sand flats, and dunes, for an insight into their inhabitants and bird migration patterns as well as discover the medicinal uses of local plants by Bedouin tribes.
Al Wathba Desert Resort & Spa joins The Luxury Collection brand's rapidly growing portfolio in the UAE which includes iconic hotels such as Al Maha, a Luxury Collection Desert Resort & Spa, Dubai, Grosvenor House, a Luxury Collection Hotel, Dubai and Ajman Saray, a Luxury Collection Resort, Ajman.
For more information visit https://the-luxury-collection.marriott.com/