by ALI MOHAMMADI
The ancient neighborhood of Harat Al Yemen (meaning – Yemen Neighborhood) is the old, uninhabited neighborhood of Izki in Al Dakhiliyah Governorate of Oman. The old neighborhood is abandoned with some of the buildings crumbling, unlike the old Harat Al Bilad in Manah, which has been resorted; however, I find Harat Al Yemen to be a much more fascinating place to visit.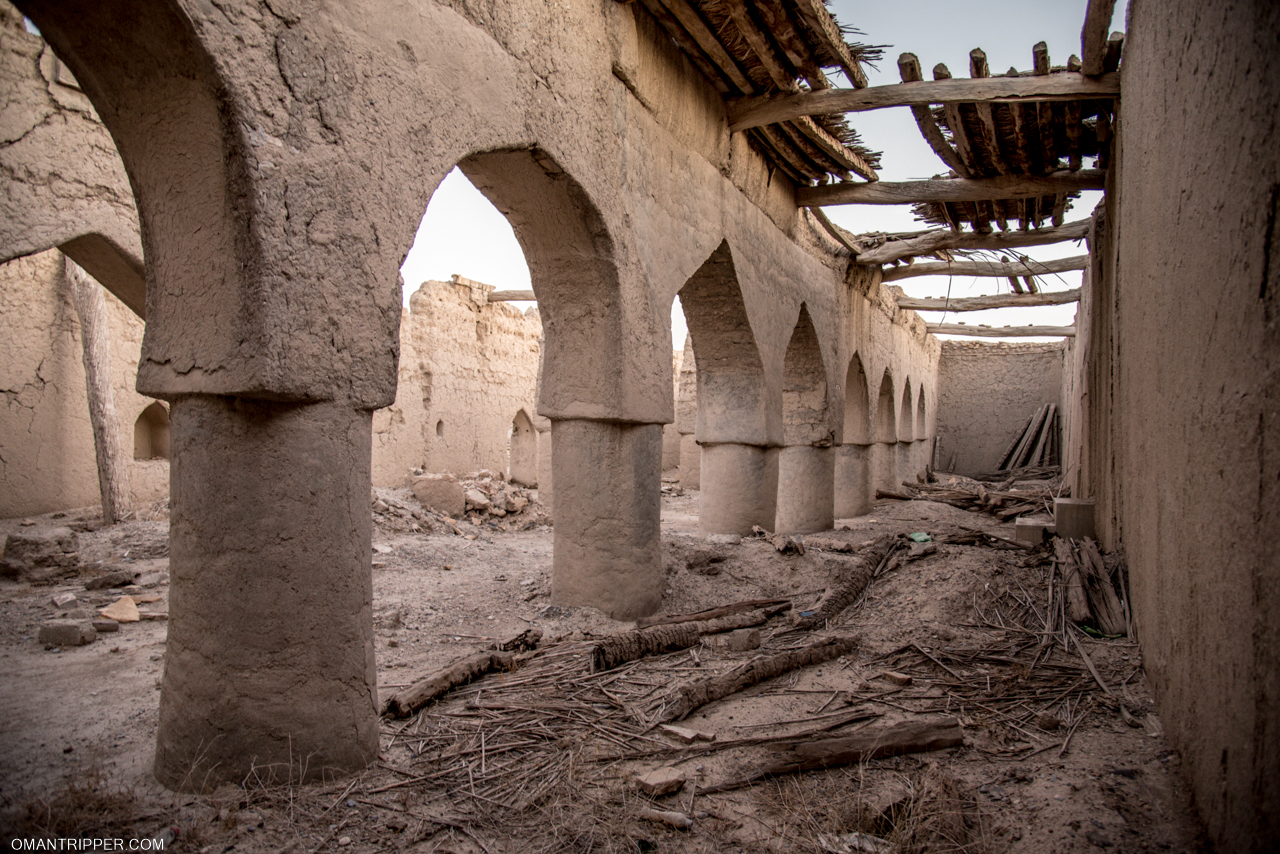 The place still has significant number of buildings that are worth exploring, while maintaining the real charm and feel of an old, ancient neighborhood – untainted by modern construction material or techniques. Of course, this also poses some risks to anyone visiting since the ground is uneven, and the roofs' of many buildings are either collapse or are susceptible to collapse – so please take great care while exploring (and photographing) Harat Al Yemen!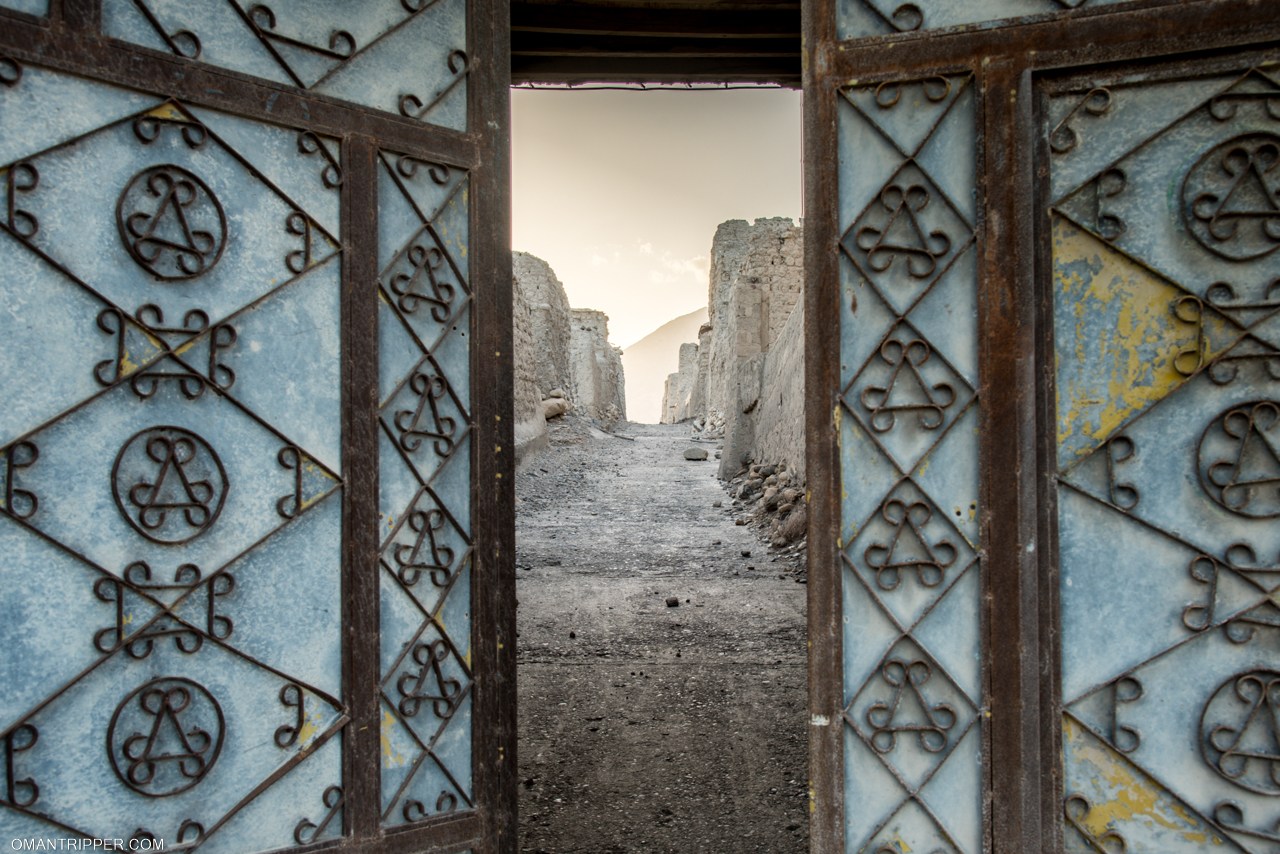 Harat Al Yemen in Izki is adjacent to Izki Castle, which is is also in a bad shape after being destroyed during the Jabal Akhdar War, which ended in 1959. The old neighborhood is strategically located right at the bend of Wadi Halfain at Izki – giving strong evidence that this was likely the first inhabitants of the settled area, due to the proximity to fresh water, and that the town eventually spread out from it. Harat Al Yemen is actually adjacent to old neighborhood called Harat Al Nizar, which I understand to be the old part of Izki that is still inhabited by locals – and that is what is written on the signposts leading to Harat Al Yemen off the highway.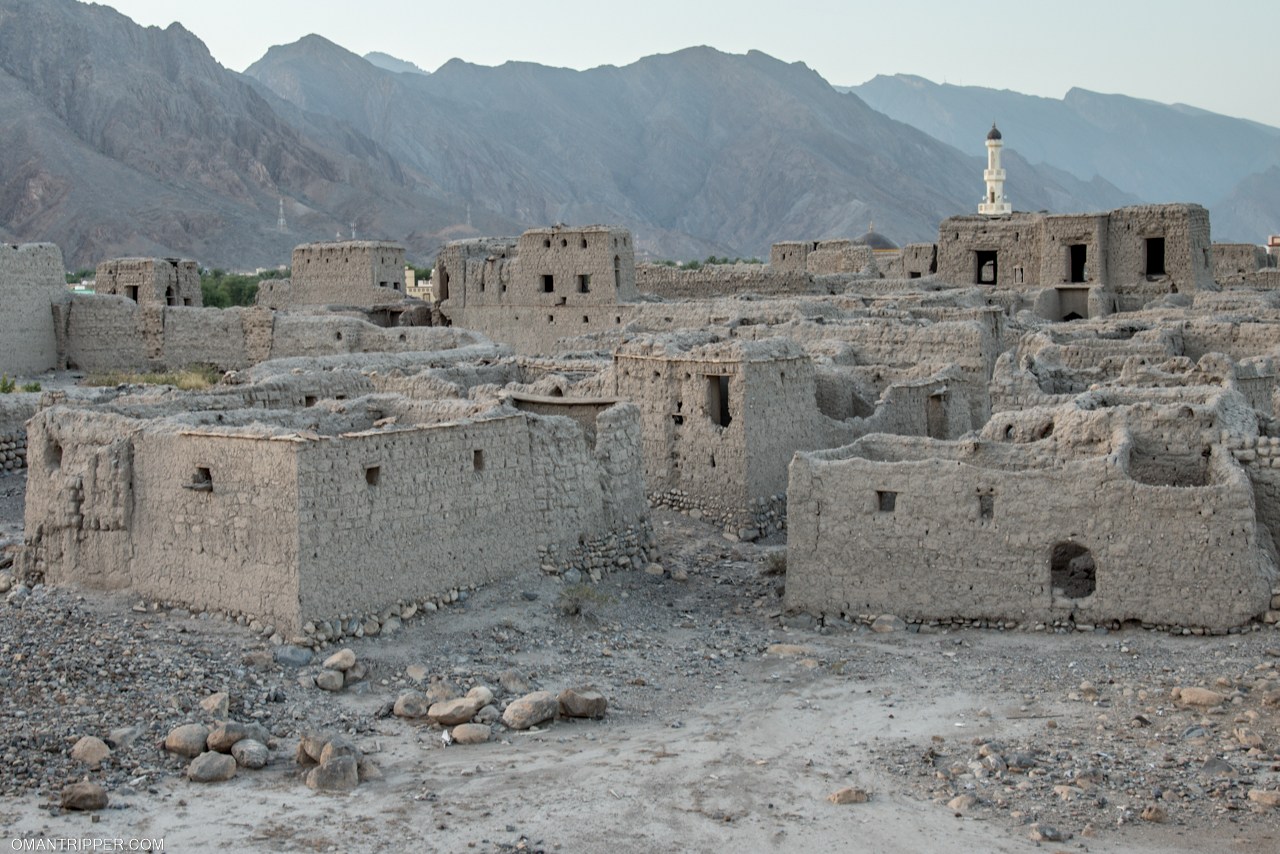 Visiting Considerations to Harat Al Yemen
As I mentioned earlier, the neighborhood ground is uneven due to lots of debris, and there are lots of crumbling houses and buildings, some of which can be dangerous to wander around especially if the roofs are not collapsed completely. Any visitor should take extreme care to ensure their safety – if you have any younger kids with you do not let them wander around on their own!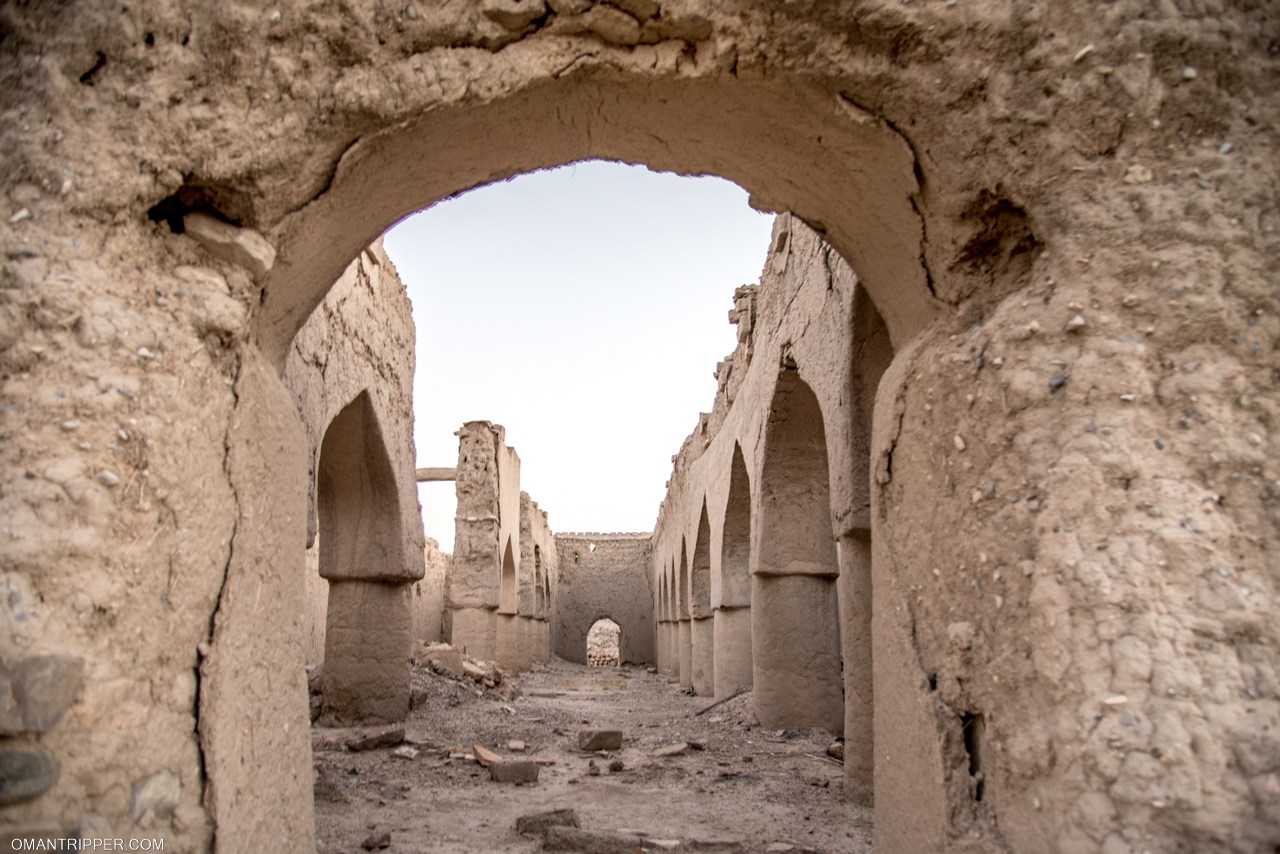 Harat Al Yemen is right in the heart of Izki, and is surrounded with the homes and farms of the locals, so please be considerate during your visit, and show respect to local culture. In terms of clothing, I would recommend having your legs, arms and shoulders covered for women, and for men please avoid wearing shorts if you can (it is obviously not a mosque or anything, but this is just to avoid offending the locals).
With regards to entering the Harat Al Yemen, it was not clear to me during my visit if there are visiting hours or fees. Since the place is maintained and cleaned by the local town community, then I expect that the main gates should be open during day-light hours, so you can visit as long as the gates are open, and there are no entry fees.
About the Contributor: Ali Mohammadi is a blogger and tour guide who has been running Oman Tripper since 2012. His blog was founded in order for him to showcase and share some of the fantastic places worth visiting in Oman. Ali is also a licensed tour guide and conducts customised tours and hiking trips whenever time permits. Read more stories at OmanTripper.com and follow him on social media at OmanTripper.