Kempinski is an iconic brand. How and what do you do to keep up the brand standards?
Kempinski has a rich heritage and long history which dates back to 1897. Being one of the oldest luxury hospitality brands in Europe sets us apart from other hotel brands. With so many years of expertise, we have established a solid standard in every service we offer as well as in the employees we hire, who all consistently undergo extensive training to ensure we are always offering our guests unforgettable experiences. We have continued to and will always strive to offer exemplary European hospitality infused with the local culture to make every hotel special.
Numerous hotels and boutique hotels are popping up in Dubai, how do you keep up with the competition?
We don't consider ourselves simply as a hotel, but more of a destination. The hotel is connected to one of the most important landmarks in Dubai, Mall of the Emirates, which has to date this year reported an astonishing footfall of 44 million. Guests can not only experience world-class shopping at their doorstep, but they can also access popular attractions such as Ski Dubai, Magic Planet and dine at a vast choice of outlets all under one roof. Moreover, since we are located in the heart of Dubai, guests can have easy access to all locations.
We also provide guests with unique offerings that no other hotel in Dubai can claim. For example, we recently launched VOX @ Kempinski, a luxury private cinema which is a first-of-its-kind facility in a hotel in the region. We also recently introduced a new "Eat. Play. Brunch" brunch concept at Olea, our contemporary Levantine restaurant, which includes breakfast, a full brunch with dedicated play areas from LEGO and American Girl for the kids, as well as access to Magic Planet in the mall. Our unique location allows us to create specially tailored experiences unlike anywhere else.
Can you talk to us about the Aspen Chalets?
Inspired by luxury lodges in Aspen, Colorado, our spacious Aspen Chalets boast the ultimate authentic ambience of a ski resort and make guests feel as though they are on an Alpine adventure in Europe. Overlooking Ski Dubai, the chalets are the epitome of luxury and provide a complete 360 ski slope experience, from the snowy views to the roaring fire and chic chalet-style décor. We also have Aspen Pool Chalets which gives guests the luxuries of coastal living with direct access to the beautiful outdoor infinity pools.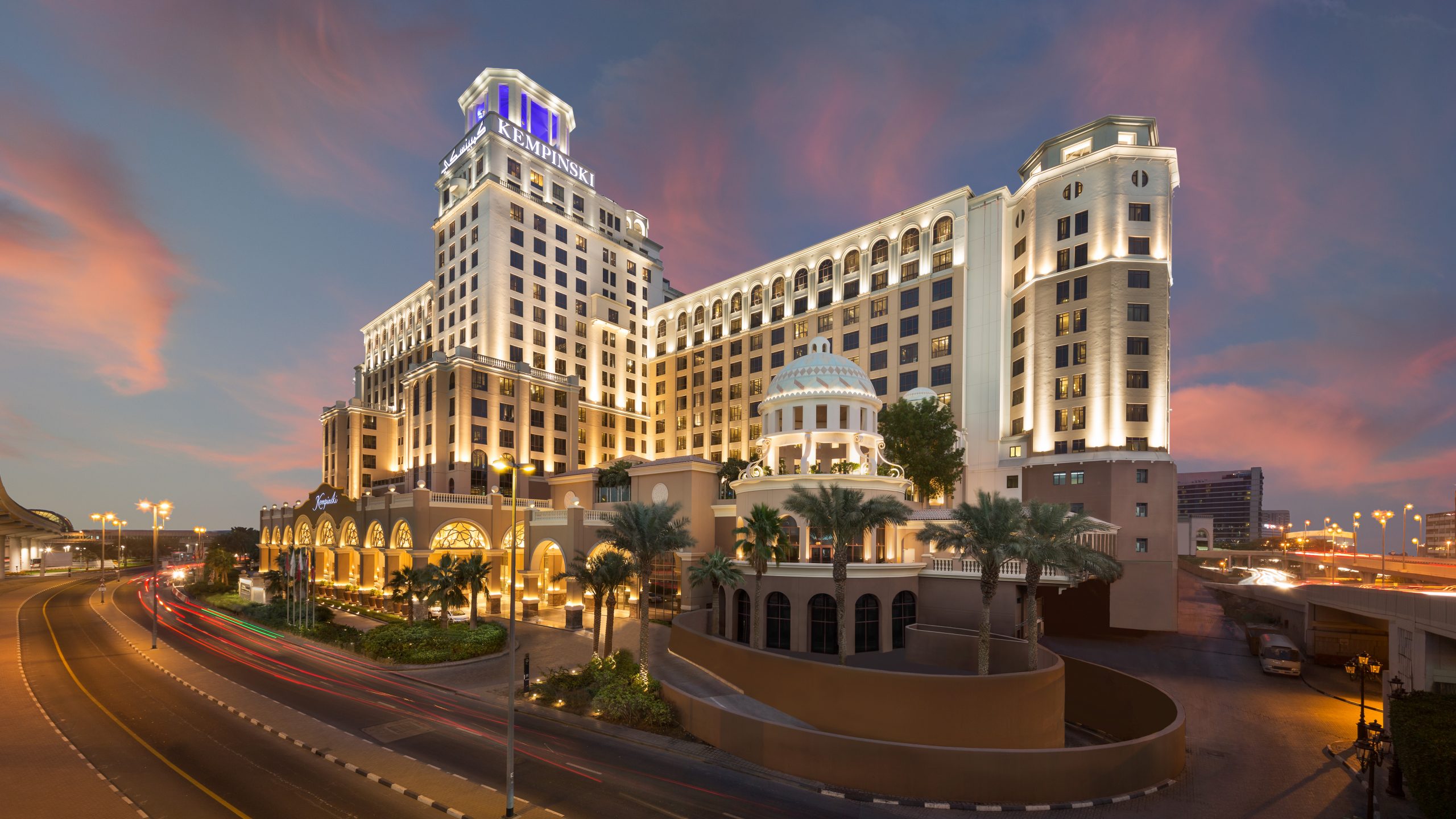 What steps are you taking towards sustainability?
Sustainability is a key focus for us and we are always on the lookout for ways to reduce our carbon footprint and pollution. I am delighted to say we are one of the few hotels in Dubai to be LEED-EBOM and Globe Green certified, and we constantly practice social sustainability internally to maintain a positive working environment, which will be a focus we are aiming to take to the next level over the next few years.
Tell us about yourself? Were you always passionate about the 'Hotel- Life'?
With over 20 years of experience in the hotel industry, I have been lucky enough to see and experience so much of the world thanks to my work. Hospitality was the field I always wanted to work in and I graduated with a Bachelor in Hotel Management from Glion Hotel School and a master's degree from Oxford Brookes University in the United Kingdom. Since then, my career has taken me from Geneva to Paris, London and Dubai in senior management roles with several luxury hotel brands. To me, there is no greater satisfaction than achieving excellence in both guest and employee satisfaction. I'm a very hands-on person in all aspects of running the hotel – it's all about achieving things done at a superior level of service.
Dubai is an expensive city for travellers because of which there are a variety of accommodations such as Airbnb, apartments, etc. which are relatively more affordable, personalized and 'Instagrammable'. How is Kempinski overcoming this and keeping the audience or keeping up with trends?
The fact that the Kempinski Hotel Mall of the Emirates is a destination is what sets us apart from these alternative accommodations. When guests stay with us, they can indulge in world-class shopping, exquisite dining in our F&B outlets, ever-changing unique experiences and entertainment at their disposal. Our mission is to always go above and beyond for our guests, and by staying with us, our guests will experience service they would never experience otherwise.
If there is one movie you wish Kempinski MOE to be featured in or be shot in, which one would it be?
It would be amazing to be in a James Bond movie. The iconic design of our hotel would be perfect for Agent 007 and his extravagant, yet elegant lifestyle. Our cocktail bar and lounge, Noir, would be ready to serve his favourite drink (shaken, not stirred, of course).
What exciting plans do you have for the hotel in 2020?
In 2020 we will be shaking things up in our F&B outlets, introducing brand new concepts and dishes our guests have never experienced before. We also have a spa overhaul in the making, taking the luxury experience to a new level where our guests will have the opportunity to indulge. With the Mall of the Emirates being a huge USP for the hotel, we also look forward to elevating our partnerships with the mall so we can ensure our guests receive a world-class shopping experience. Guests will also be able to enjoy a completely new room management system for the ultimate innovative comfort – staying on top of technology in 2020 is an absolute must for us to thrive. We're looking forward to launching our new facilities for our guests and giving them even more reason to enjoy an extraordinary stay!