The third season of Oman's most popular food festival, Muscat Eat ended its session with a bang, offering visitors a plethora of eateries, entertainment and lots of memorable moments for lovers of all things food.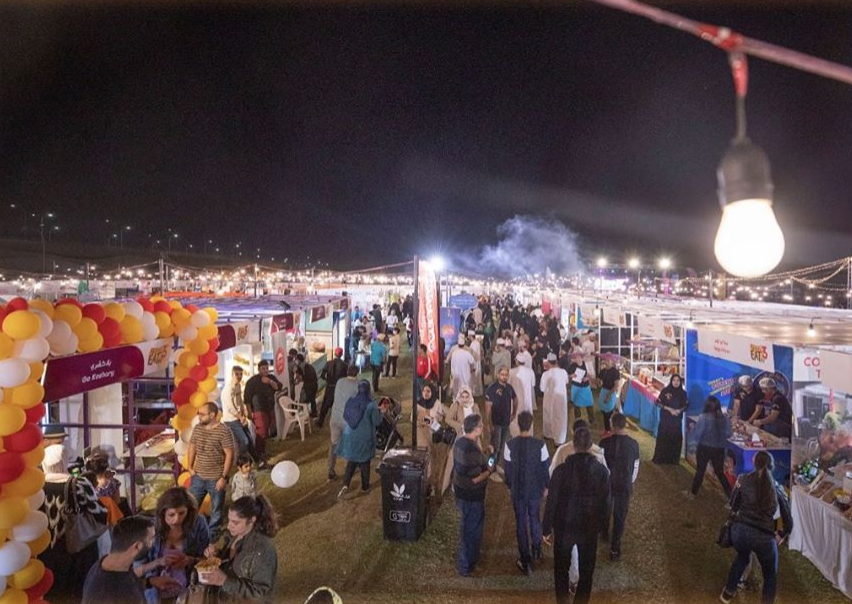 I always look forward to experiencing Muscat Eat. I have been to the previous editions (all three days, yes) and now I had the pleasure of visiting this amazing culinary wonderland one more time. Made famous as Oman's most successful food and drink festival, this edition has definitely proved that it's still one of the best in the country.
As always, its location was hard to beat; Centrally located to suit visitors coming from various parts of the capital. Set in the grounds of the beautiful Al Mouj GCM Lawn, everyone seemed to spend as much time perusing the stalls and enjoying the food as they did watching the many activations at the festival. Interestingly, this street food-inspired setting is also where I discover my new dining obsessions, as they feature a ton of new, unexplored, mom-and-pop restaurants and cafes.
As usual, the itinerary was filled with fun things to do while enjoying the food. From watching local musicians perform before an audience in a very cosy setup, to watching family-oriented stage performances, to most importantly meeting local artists who added quite a touch to this year's Muscat Eat. We got to see and explore their art while appreciating the art of food-making (and eating, too.)
Aside from gorging on the gorgeous food, Muscat Eat displayed an impressive line-up of over 100 stalls that comprised almost all your favourite diners and some more. There were some intriguing demonstrations and many top cooking creations that inevitably ended up in my stomach.
I quite enjoyed savouring oceanic flavours at Pirate, followed by a juicy burger from Big T Grills and Washed it down with a sweet, peeping-hot cardamom tea at Kashta Karak. We continued our adventure of food-tasting before sitting down and enjoying a live performance by Omani sensation Haitham Rafi, with our second cup of karak in hand. It was quite a lovely experience.
This edition of Muscat Eat is all one could ever ask for in a food festival. It serves some of the best vibes in town and you will surely be very much entertained, not only by the live performances, music and art but also with the overall ambience that speaks volumes on how food always brings people together. It a sight to see.
If you enjoyed the festival just as much as us at Muscat Eat's third season, we look forward to seeing you again next year!