Referencing the magnificent Rub' al Khali (Empty Quarter), where fine golden and red sands shift with the winds to form breathtaking dunes hundreds of feet high and visible as far as the eye can see. Beautiful by day or starry night, the ever-changing expanse of desert and its ocean of dunes is the inspiration behind Bthaina's latest collection, Amber Sands. Blending fluid silhouettes, unparalleled craftsmanship and intricate details, the collection exudes a sense of serene elegance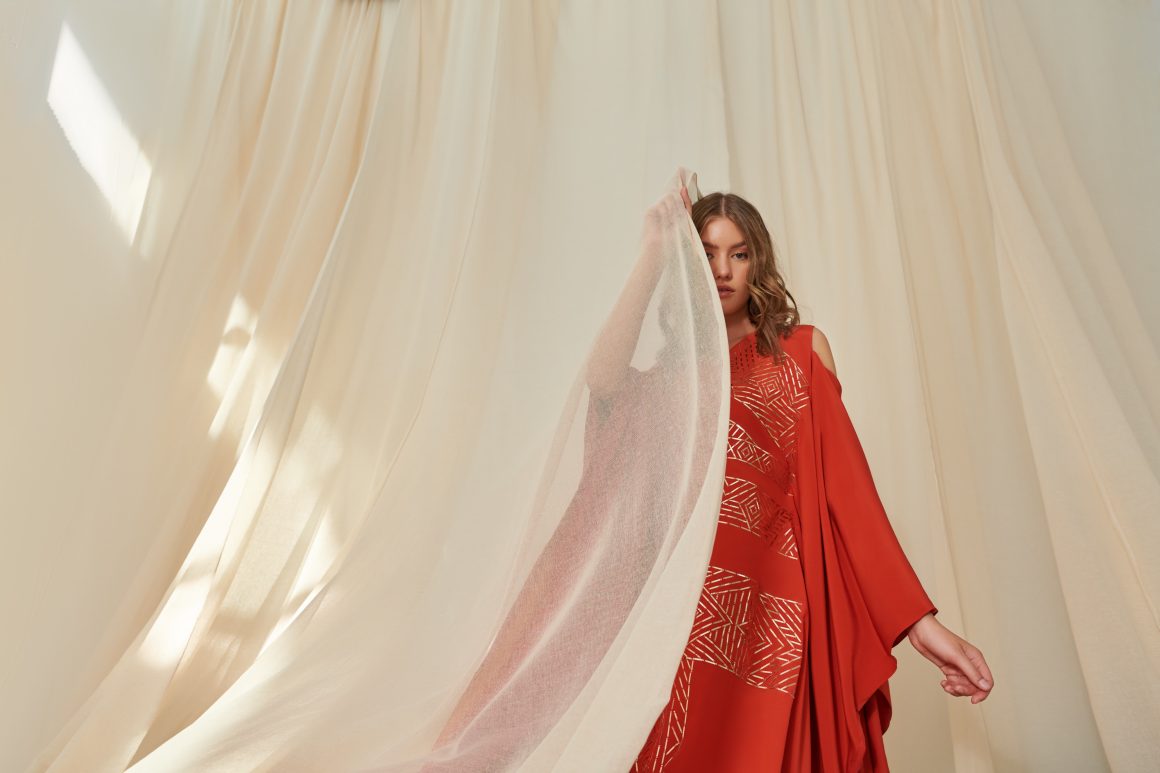 As the sun rises and sets on the horizon, the colors of the desert become most vibrant. The hues of the rippling dunes are referenced in the color palette in shades of amber, spice, desert rose and taupe. Exquisite embellishments are delicately hand embroidered in Omani inspired motifs while tone on tone rope is knotted and threaded into unique patterns. Referencing the crescent-shaped dunes, the signature Bthaina kaftan is reimagined in new silhouettes featuring off the shoulder styles, tiered layers and flowing capes.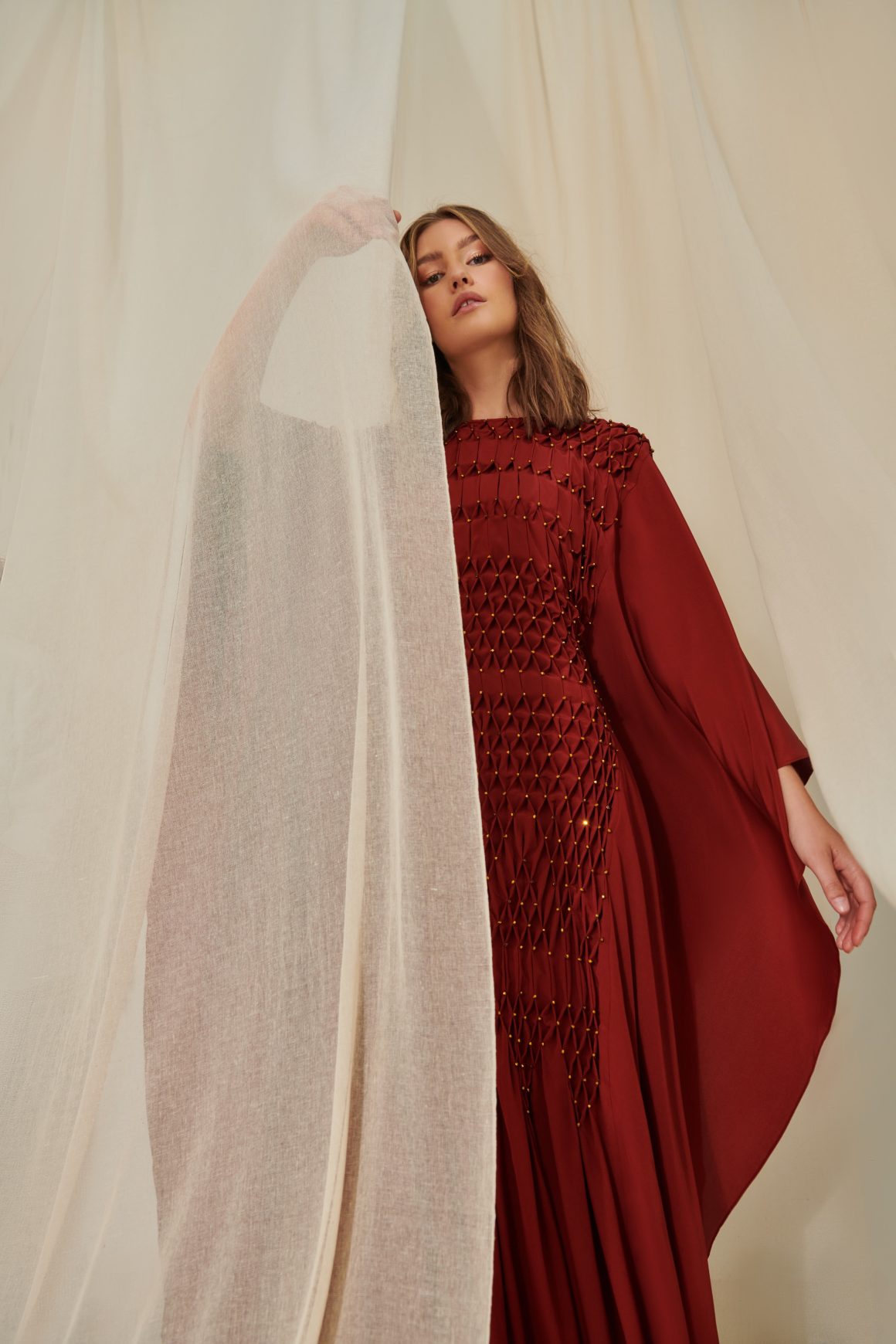 Combining intricate details with traditional styles, Ambers Sands epitomizes bold femininity and timeless elegance.