As football fever takes over Doha, and all eyes are on the Middle East's most embellished capital, we explored the beautiful Mandarin Oriental Doha, located in Qatar's exclusive district of Msheireb in the popular Downtown neighbourhood.
You'll be spoilt for choice when considering where to dine as the property has ten restaurants, making it a favoured dining destination for visitors and residents seeking something special. Accessible on the ground floor is IZU by famed London chef Izu Ani, and next door is Liang serving specialised Cantonese cuisine. Mandarin Lounge and Baraha Lounge are the perfect afternoon tea choice serving delicate pastries with the most extensive selection of teas. As we were keen not to miss a match while we enjoyed dinner, we explored Mosaic restaurant overlooking Barahat Msheireb town square to one side (that's currently housing a giant screen and live streaming games) and the magnificent Corniche skyline to the other.
We sipped on rose-flavoured mocktail 'flower in the plains' and soaked up sunset views of the city before heading to Mosaic to explore.
The restaurant's neutral décor, inclusive of woven palm trees, mirrors a desert experience amongst the Qatari sand dunes, while pops of colour and aqua cushions reflect the sea and the country's rich pearling heritage.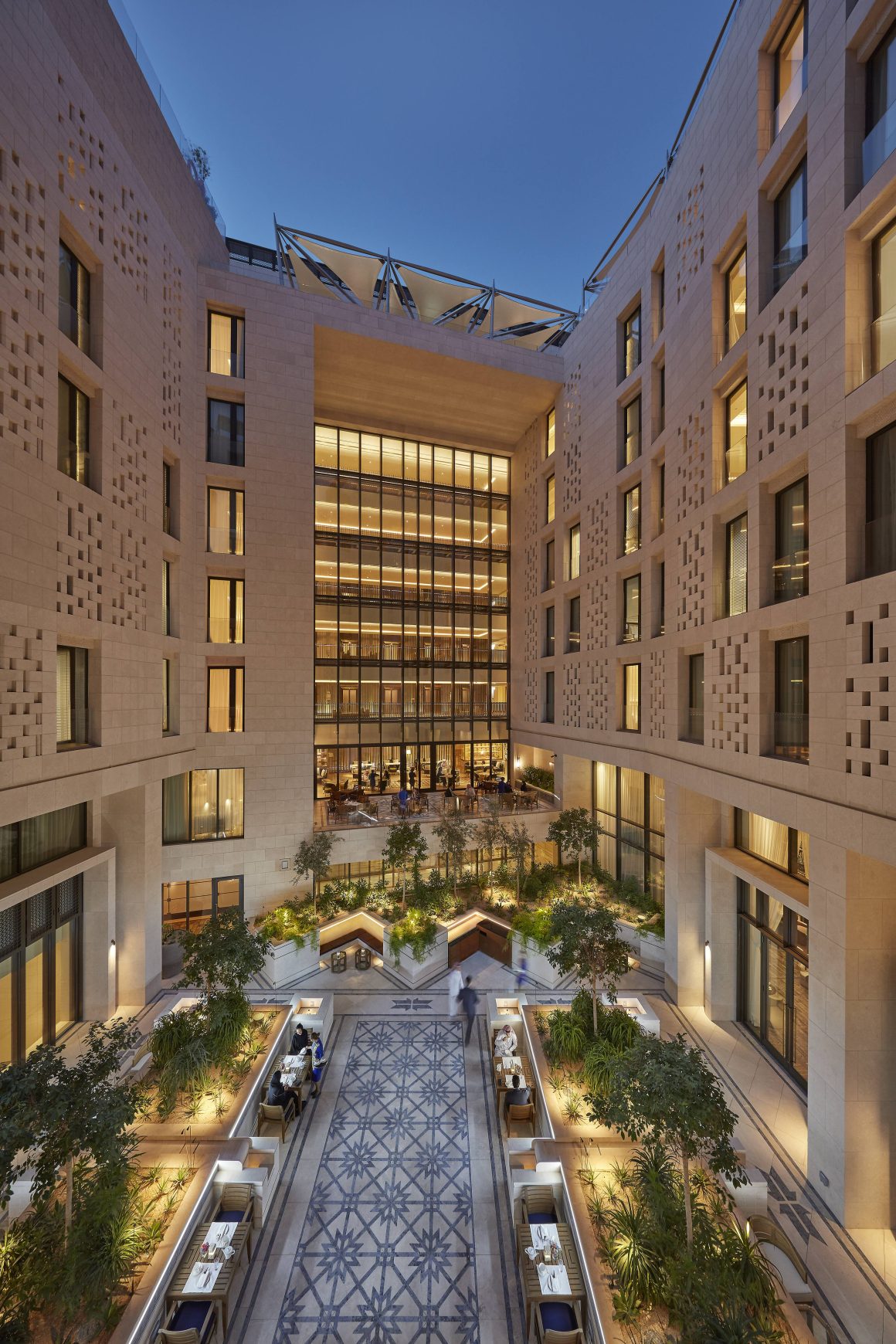 Mosaic journeys down the silk route with a menu that presents a vast selection of Asian, Middle Eastern and European dishes from nine live cooking stations serving freshly prepared, delicious plates. With such a vast menu offering, it's had to not be impressed while choosing between Japanese sushi and robatayaki, Arabic mezze and grilled meats, homemade tandoor bread and buttery curries and the juiciest dim sum and wok dishes from China.
We opted for an Asian experience that gave us a true taste of the Orient when tucking into a hug in a bowl Asian chicken soup and teriyaki skewers served smoking on a grill rack. We followed with yummy Beef Massaman curry and chicken noodles that were both served fresh from station to table.
Not to be skipped desserts were Banoffee pie cheesecake with homemade vanilla gelato and Chocolate berry brownie smothered in hot chocolate sauce.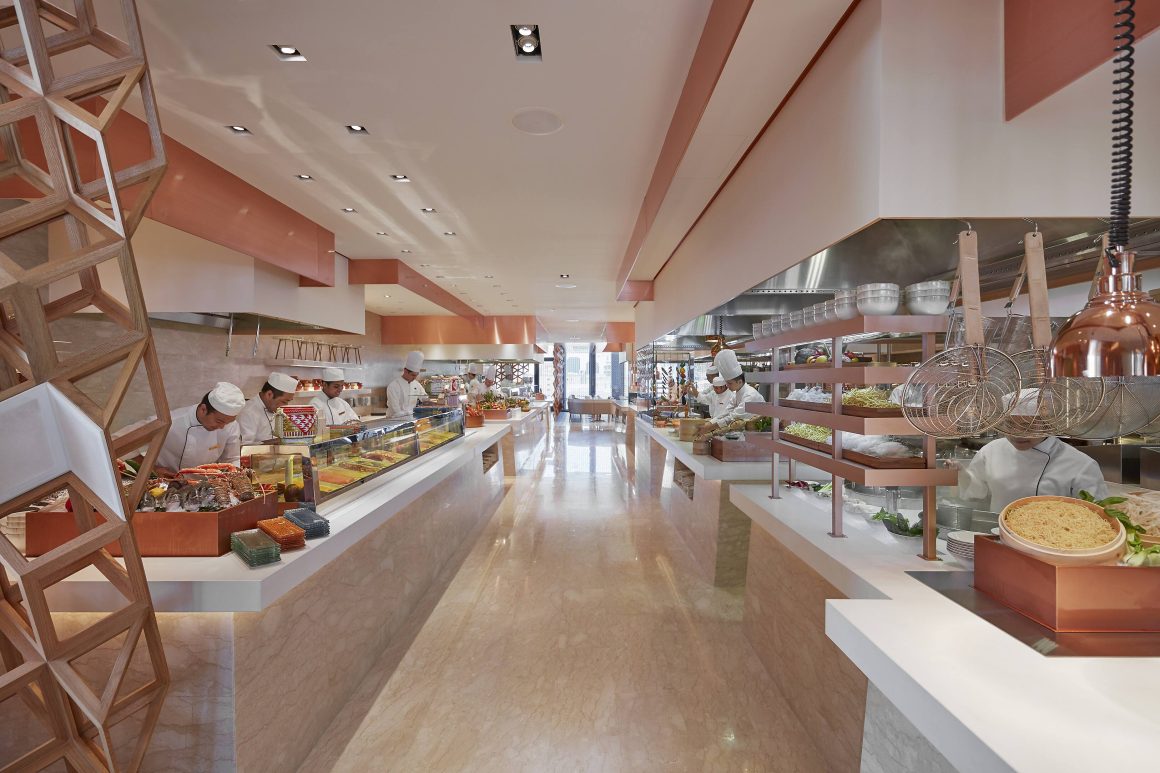 Situated adjacent to Mosaic is Aqua, which offers relaxed al fresco rooftop dining with semi-private seating and is an ideal place for those seeking a more casual poolside experience. Its a la carte menu is easy-sharing international plates served alongside creative signature beverages bursting with the refreshing flavours of the Middle East.
Whether visiting Doha or London, any visit to a Mandarin Oriental is an unforgettable and often unique experience that never fails to impress.
For reservations, please contact www.mandarinoriental.com.