Set in Oman The End of Summer explores youth culture and identity in the modern world
Set in Oman, The End of Summer is an uncompromising take on the harsh realities of one girl's cross-cultural upbringing. Author, Salha Al-Busaidy, was born in London to Omani-Zanzibari parents, and originally made her name as a singer and songwriter. Published by UAE-based The Dreamwork Collective, Salha's debut novel explores challenging topics related to culture, identity and mental health, and tackles contentious themes around faith, feminism and patriarchy.
What was your inspiration for the book?
What started this book was the way my niece described finding her brother. He was in his bathroom at my sister's house and his heart had stopped. The picture was so vivid and heart breaking, it stuck with me until I finally wrote it down. Naturally it was an emotional book to write, and yet quite cathartic. It is about a young woman, found in her bathroom by her sister, but it is from the viewpoint of her soul, as she comes to terms with dying and then trying to figure out what killed her, before they bury her 24 hours later. While the book is fiction, it was inspired by how the loss of my nephew affected the family.
How did you find the transition from performance to writing?
I had never done any creative writing before, unless you count songwriting. I had started making notes in 2019 on 'a book that I might write one day'. Then COVID stopped all performances early in 2020, and as a result, singing took an enforced hiatus which turned into an enforced retirement when we moved to Zanzibar last year.
It is a major pivot, but I have a degree in languages, with a heavy emphasis on literature. Plus, I used to write a lot of songs, so writing is not completely foreign to me. I do miss singing, and losing my career of over 20 years did hit me quite hard. I am grateful that I was distracted by all the editing, design and marketing that goes with publishing a book.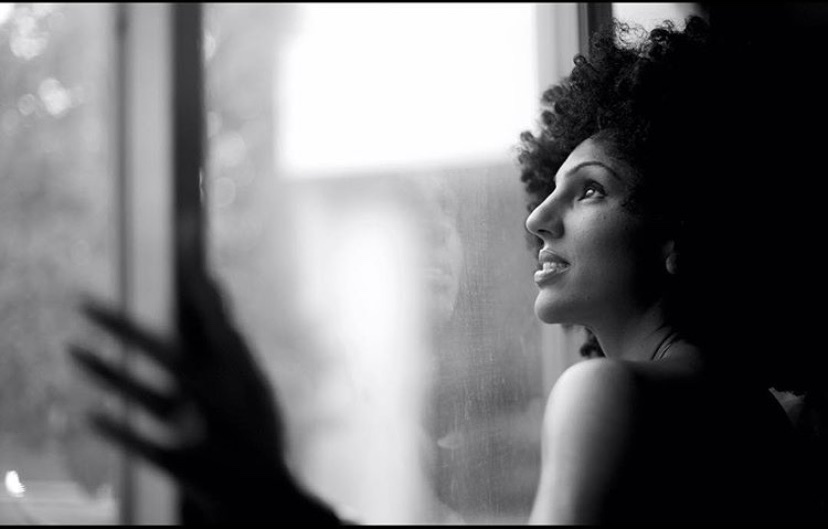 Tell us about your writing process
It started very organically. I had wanted to write a book about two little girls separated by the revolution in Zanzibar. While making notes on that, I also made notes on The End of Summer, which I started to string together into paragraphs and then into chapters. It grew really fast during lockdown, because I dedicated some time to it every day, and next thing I knew, I had 80,000 words.
The most challenging part after that is editing. You think that you have put together and completed a work and then your editor comes and tells you to change things around, remove entire paragraphs and 'go write another chapter!' You have to trust this part of the process, because you can easily become very attached to words you have written and not want to edit. What I learned is that if you think you have a book in you, start writing it. Just start. Things won't flow until you turn on the tap.
One of the main themes in the book is identity; what does this mean to you?
I wrote about this topic because honestly, I am still trying to figure it out. When I say I'm Omani Zanzibari, people are confused when I don't speak Arabic or Swahili. I was born and educated in England, but that will never make me English. I think that a lot of people in this region can relate to this confusion, especially friends who have children who were born here and only know Dubai, but who will never be Emirati. Diaspora kids, third culture kids, cross culture kids; this book will resonate with all of them.
You say it was an emotional book to write; why did you decide to keep going?
My hope is that the book is able to help people who might be struggling with the same things that Summer is dealing with. So that one person might feel seen and understood, and that she or he is not alone. I would also like the older generation to question some of their rules, to modify them for a new generation, so that there are fewer mental health issues among our youth.
I think communication between the generations is really important. We are taught to do as we are told to the point of having superficial relationships with our elders, filled with hypocrisy, lies and unhappiness. My hope is to spotlight some of the difficult discussions that often don't happen across generations and to encourage more dialogue so that we can understand each other better and face these challenges together.
I'm sure this novel will make uncomfortable reading for some people, but the story is true to what I want to say about the injustices that I see, things that can be changed with a little bit of hard work, hypocrisies, things that go on behind closed doors. The purpose of art is to tackle things we feel strongly about.
Book Synopsis
Twenty-two-year-old Summer is a force to be reckoned with. She's funny, she's stubborn, she's clever, and she's very opinionated on life as a Millennial Muslim woman. The only problem is that she is dead.
When her younger sister, Sara, finds Summer's lifeless body on their bathroom floor, Summer can only watch as a devastated Sara calls the rest of her family to announce her death. With no way back to her body and no idea how she died, Summer remains a helpless observer as members of her devoted, dysfunctional family come back home to bury her – and her secrets.
As Summer pieces together the events of the night before, she starts unravelling her whole life: the fabric of her British-Omani-Zanzibari family, the culture clashes, the depression that dogged her for years, and the childhood trauma that changed her forever…
The End of Summer is available for purchase on Amazon and the publisher's website: