With the football fever spreading faster every day, FORM Hotel part of Marriott Bonvoy launches a special "FIFA Package" where football fans can catch all the action live. Valid from November 18th to December 18th, guests can book the package and get a 25% discount on room rates with complimentary breakfast and a 25% discount on F&B room services.
FIFA World Cup, one of the biggest sporting events in the world will take place in Qatar from November 21 to December 18 and will gather some of the world's biggest football enthusiasts to witness a huge part of history. The luxury boutique hotel will be one of the few hotels in the UAE to screen all the matches in every room, ensuring fans staying in Dubai don't miss any of the football excitement.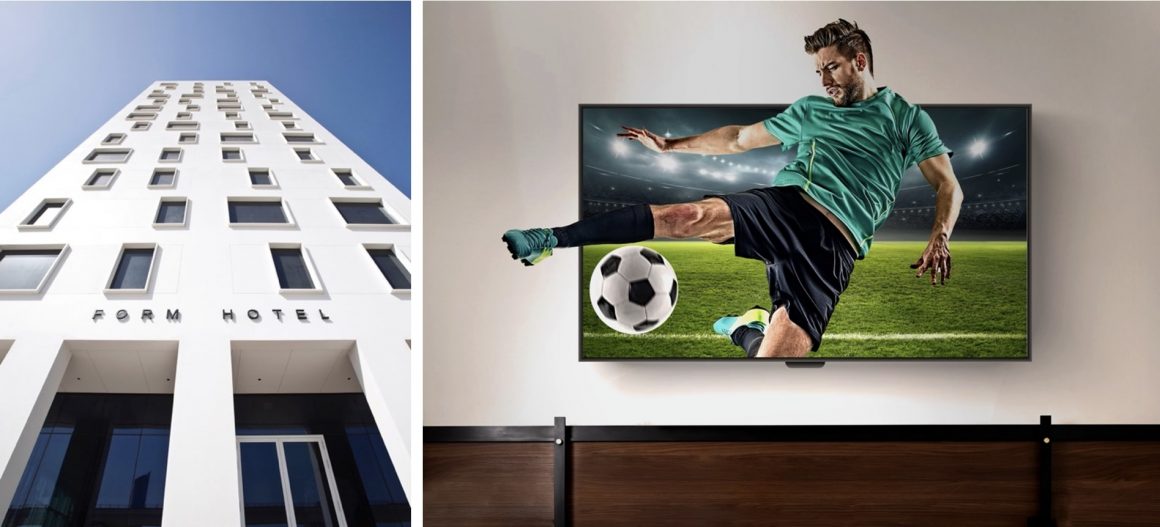 For those looking to get into the thrill of the FIFA World Cup but in the comfort of their own rooms, stay at FORM Hotel, where you can wear your coziest pajamas and relax among the spacious modern contemporary rooms while cheering for your favourite teams. Offering laidback luxury with modern comforts, the hotel will be playing the games on the HD screens in-room and is a secluded space to enjoy the games.
Featuring a breathtaking pool, stunning rooftop gym and an exquisite restaurant 'Long Hill Brasserie', FORM Hotel evokes luxury in every way and is the ideal choice to stay during the season. No matter where you watch the games, the hotel will have you feeling like you're right at the heart of the stadium, ensuring you have an unforgettable experience.
Located in Al Jaddaf district, the hotel is in a convenient location and offers incredible views of Dubai.
The 136-room boutique luxury hotel is one of Design Hotels™ only property in the Middle East and promises a sublime experience with every stay.
The special FIFA Package is bookable at www.form-hotel.com and www.marriott.com or by calling reservations at +971 4 3179000.