Fêted for bringing Latin American beach vibes to JBR, Dubai's most popular beach spot, we opted out of alfresco and stepped into the restaurant when exploring the best of Tamoka.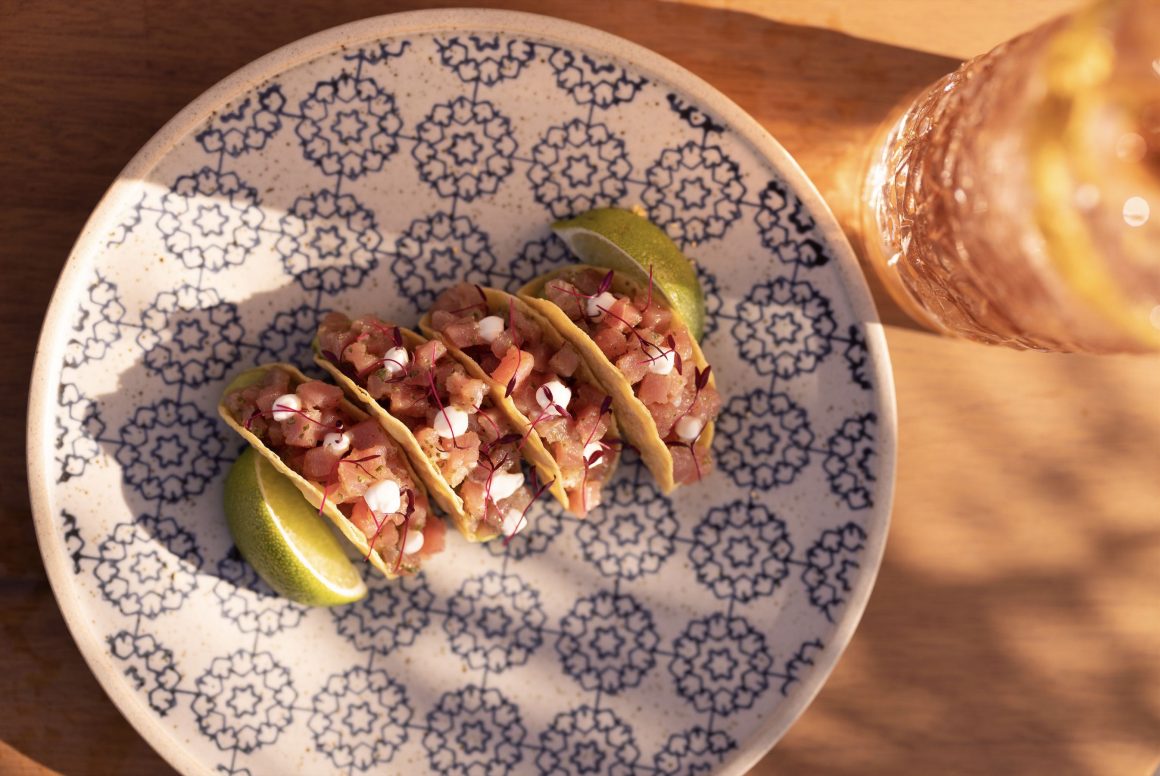 Friendly and attentive waiters flock to the table as you take a seat, sharing expert suggestions on the extensive menu. A creation by award winning Chef de Cuisine, Cesar Barolini, he has skilfully brought the flavours of his home country Argentina and the Caribbean coasts to the table in Dubai. The menu embraces both fire and ice with fresh and light ceviche's beside smoky meat mains.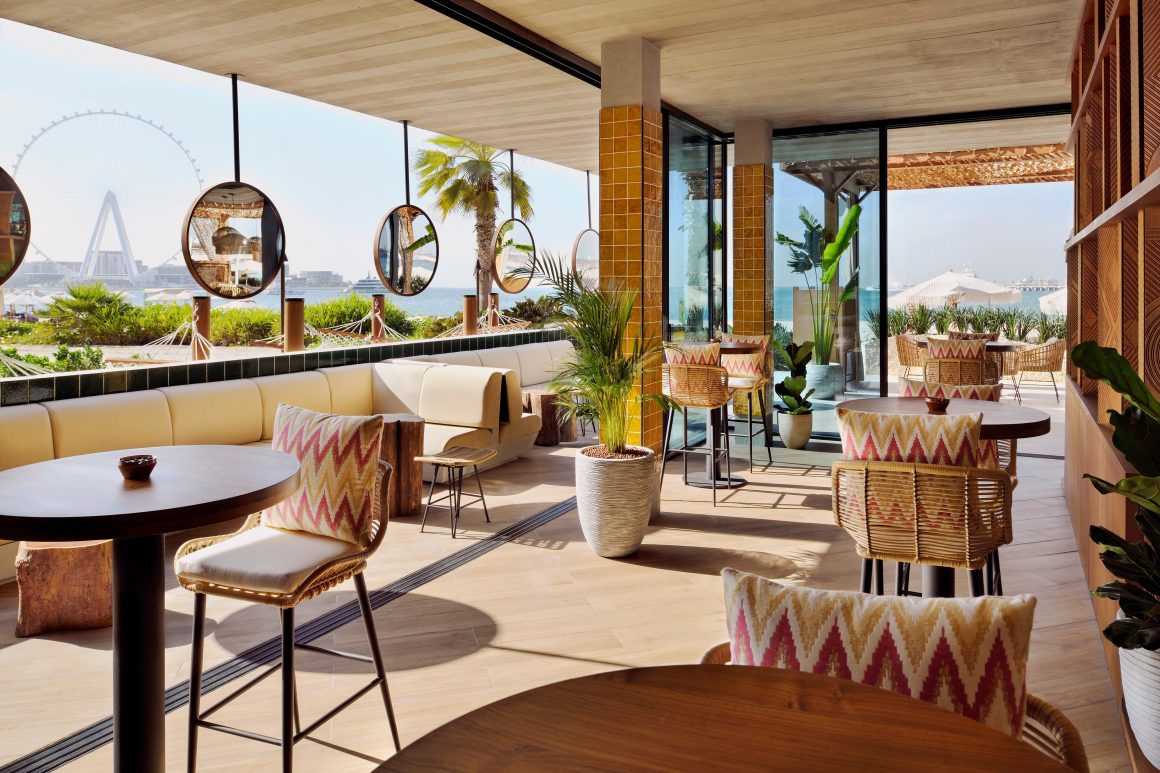 To start there's Degustación de Ceviches, three Ceviches with choices including zesty salmon with pink grapefruit and stone fish with ginger and horseradish that packs a little punch. For those not fans of fish, juicy shredded chicken buns with chipotle sauce and a chickpea flatbread topped with wild mushrooms and salty ricotta wins plenty of praise.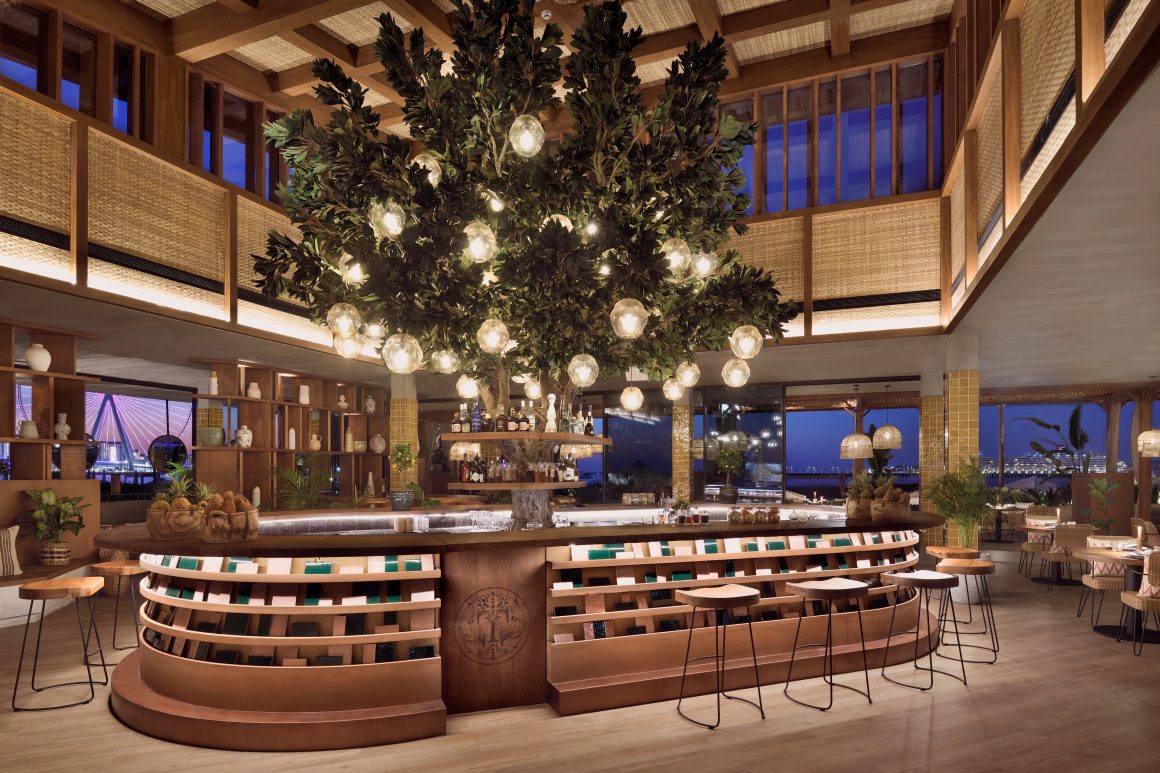 Radiating the warmth and richness of the Antilles, Tamoka presents the perfect backdrop for an unforgettable luncheon by the sea with beach access along with its breathtaking views of the Bluewater Island's skyline and the magnificent Ain Dubai, as well as offering an ideal space to transition to the sultry beats of the night after sunset.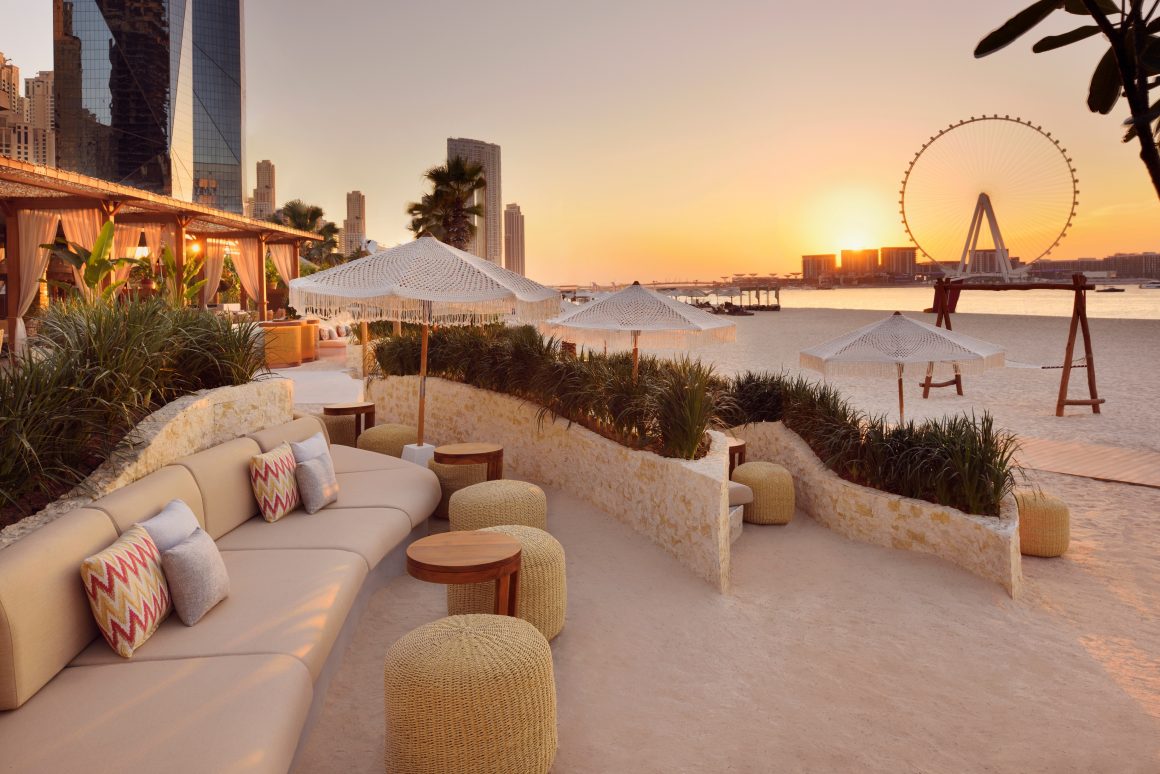 Melt in the mouth meaty mains don't fail to impress and lighter starters are advised to keep room for generous portions. Split into sections, meat and seafood can be ordered from the Horno de tierra earth oven, or off the Parrilla grill, both arriving hot and flavourfully fresh. Whole-baked sea bass in banana leaf with brown shrimp is an impressive choice as it makes a spectacular entrance and is then served at the table. 
End the meal with a pineapple carpaccio or bitter chocolate tarte while being treated to incredible sea views and the Ain Dubai. 
For those looking for a lunchtime spot during the hot summer in Dubai, Tamoka is inviting one and all to indulge in a fiesta of flavors with its exciting new lunch offerings. Experience authentic Latin American flavors during a delicious sharing-style lunch. Daily from 12pm to 5pm, guests can indulge in unlimited ceviche, entradas & ensaladas, along with their choice free flowing white or rosé grape, for AED 225 per person, as they take a break from the grind of their busy day and head to the shore for a breath of fresh air. The special menu draws inspiration from the easy elegance of leisurely lunches while the interiors are instantly recognizable and reflect the relaxed theme of the Antilles and the Caribbean. Tamoka offers cool and light dishes to keep you fresh even during Dubai's scorching summer.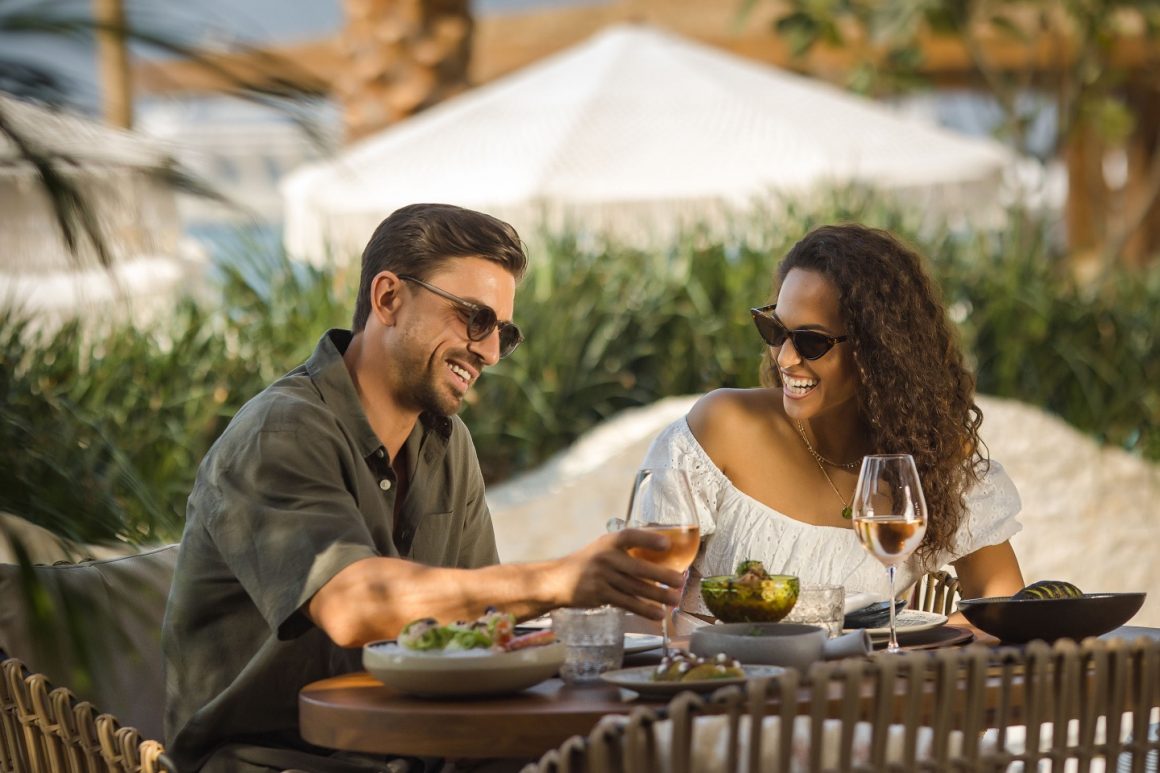 For reservations, please contact reservations@tamokadubai.com.
Location: Tamoka, on the beach of The Ritz Carlton, Dubai, Al Mamsha Street, JBR
Complimentary valet parking at the dedicated Tamoka entrance after The Ritz-Carlton, Dubai Hotel
Website: www.tamokadubai.com