Anantara Al Jabal Al Akhdar Resort marks Global Wellness Day on 11 June 2022 with a day of wellness activities for guests, the launch of new wellness treatments at Anantara Spa, and wellness cuisine by award-winning Chef Gabriele Kurz.
Anantara Al Jabal Al Akhdar Resort provides the perfect setting for guests to retreat, unwind and recharge, with a remote setting, fresh mountain air and inspiring vistas. Located in the Hajar Mountains of Northeast Oman, a two-hour drive from Muscat, an active and healthy lifestyle comes easily, with hiking, mountain climbing and archery in the open surrounds.
For Global Wellness Day this year, which falls on 11 June 2022, the resort has an exciting programme of activities lined up for guests. The day begins with yoga overlooking the wadi, followed by a couple's connection massage class. Guest chef and consultant Gabriele Kurz will also introduce a healthier way of eating, with a garden tour to highlight the health benefits of local herbs and plants, followed by a cooking demonstration.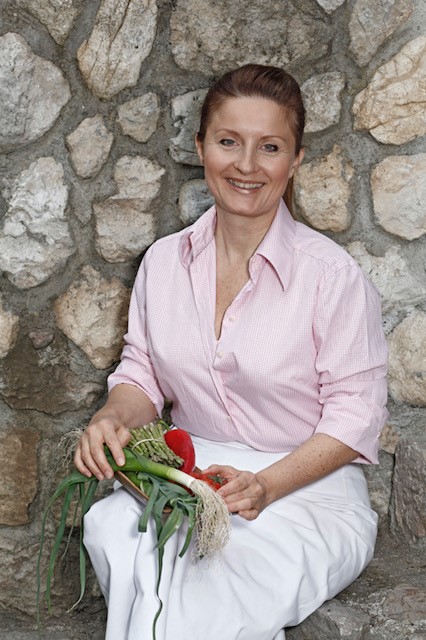 Chef Gabriele Kurz hails from the mountains of Bavaria, where healthy living is naturally a way of life. She is the author of numerous cookbooks, in which some of them were co-written with her mother, Christl Kurz, and both of them are the recipients of several awards. As the Executive Wellness Chef of a luxury hotel chain in Dubai, Chef Gabriele was responsible for launching the first healthy fine dining restaurant in the Middle East.
Currently in residence at Anantara Al Jabal Al Akhdar Resort, Chef Gabriele has created exciting new wellness dishes to be incorporated in the menus of the resort's many restaurants. The dishes are healthy yet rich in flavour, utilising fresh, seasonal produce from the resort's own gardens. Guests can also learn how to adopt wellness cuisine into their daily lives with a Spice Spoons cooking class.
As part of the Global Wellness Day activities, guests will be among the first to experience the resort's new wellness treatments. Massage therapies that not only relax, but heal, draw inspiration from indigenous Omani ingredients and the Anantara brand's Thai roots. For example, the signature Al Jabal Delight incorporates Moringa peregrina, which blooms naturally in the wadi and has been used by Omani healers for centuries, while the Thai Warrior Journey, which will be showcased on Global Wellness Day, combines stretching, breathing and Thai massage to relieve physical and mental tension. The resort also offers an extensive selection of Ayurvedic treatments and yoga classes. Multi-day retreats that begin with a personalised wellness consultation combine gentle movement, adequate rest, a nutritious diet and selected wellness treatments to renew from within.
"We are very excited to launch such an extensive and holistic wellness offering on Global Wellness Day", says Maren Kuehl, General Manager of Anantara Al Jabar Al Akhdar Resort. "One of the things that makes the Anantara brand so unique is its extensive spa and wellness offering, which incorporates the indigenous healing practices of each destination, and has won dozens of awards around the globe. With our new treatments and menus, we aim to become one of the leading wellness retreats in the Middle East".
For more information on Global Wellness Day at Anantara Al Jabal Al Akhdar Resort, or for reservations, visit jabal-akhdar.anantara.com, call +968 2521 8000 or email aljabalalakhdar@anantara.com