There's a new hospitality master in Mirbat and he has grand plans of putting Dhofar's second-biggest city on the map as the next diving, sea and outdoor adventure destination – 'The Launchpad to Luxury and Surprisingly Different Experiences'.

Juan Paolo Alfonso has been in Oman for just six months but as the new General Manager of Alila Hinu Bay, he has been busy refining, not just services and experiences but also making the right partnerships with different third party experience providers to usher in a period where the luxury hotel becomes the anchor for all activities relating to Mirbat — a transformative move that will drive not only work but luxury travellers to one of Oman's historic coastal villages. Oman Magazine had a sit-down interview with Juan Paolo, also known as JP, to discover what we can expect from the luxury hotel in the coming months. 
You'd been in Oman barely six months, how's Oman so far?
Coming from Bali, Indonesia managing one of Indonesia's iconic properties, I can't help but be amazed by the stark contrast and the scenery of Oman. Oman, at least this part of the country, is very happy. It's a fantastic place and my move here is a great opportunity to get familiar with the culture of this side of the globe this being my first time working in the Middle East. I've been lucky enough to have worked in different spectacular locations and to add Oman to that experience, I'm excited about the amazing things we are going to do here.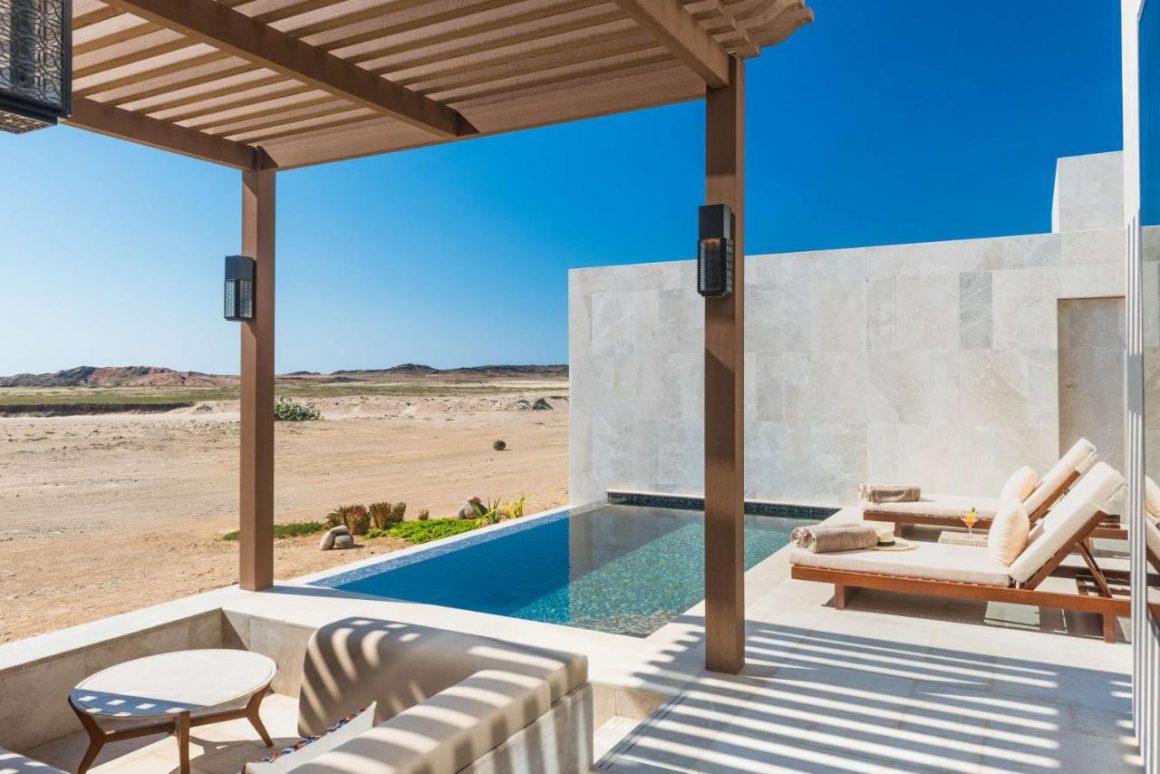 You've been to different parts of the world because of your hospitality career. From Australia to the United States, to Central America, the Caribbean and then back to Asia, what can you say about the potential of Alila Hinu Bay?

I'm not the kind of person that plans my move. The only conscious decision that I made was the move I made from Costa Rica to Bali because I thought it would be closer to home in the Phillippines but that move was proven moot due to the pandemic. 
Moving to Oman and seeing what I've seen so far, Alila Hinu Bay has limitless potential. There are a whole set of people out there who are looking for peace where they can totally disconnect in the middle of an amazing landscape. I see Alila Hinu Bay transforming into an iconic property down the line in the same way that Alila Jabal Akhdhar is a stand out when it comes to Oman tourism. 
With your leadership, what can people expect in the coming months? 
There's a lot of storytelling and mapping out that needs to happen. We have a unique opportunity to not only make the hotel popular but also Mirbat. Hopefully, Mirbat will also become a year-long destination where when people contemplate where to go, they would say Mirbat. Right now, we are still leveraging Salalah and using it as a focal point. But at some point, hopefully, Mirbat will be able to stand on its own. 
The hotel will be performing a special role for Mirbat to reach its full potential as a destination. In Jabal Akdhar, they've mapped out the seasons. But for us here, our strength is the sea. So we are hoping to capitalize on this and map out the seasons of the sea. We will map out when is the season of the dolphins, when the turtles come, the season when the humpback whales migrate, and the killer whales passing through including the best places and times to dive. We already have the framework for this.
And of course, the mountains and the deserts. There is so much to discover. 
That sounds like a lot of work. But are these doable? 

Over the last few months, I've been focusing on continuously refining what we do and offer. Alila Hinu Bay opened during a very challenging period. By refinement, it goes for everything that we do. 
We are working hard right now to position Alila Hinu Bay and Mirbat as the launchpad for exploring the treasures of this region both land and the sea even the desert. Visitors usually come to Dhofar for Khareef but we know better what this place has to offer. A lot of the villagers take some experiences for granted because they are already used to them. 
We have to create a Mirbat that offers diverse attractions and activities with a great diversity in food that will bring guests here. Oman is yet somewhat undiscovered as a diving destination. I've spoken with marine biologists and I've been told that Mirbat has very rich biodiversity underwater.  Mirbat being a fishing port is also something that needed to be explored.
We are working with a third party watersport provider and still refining that partnership. We are also looking for partners who can take guests up in the mountain and even to the Empty Quarter to enjoy the desert experience.
I think all of these are doable. We have a hotel like this that serves as an anchor. When the vision is clear and the direction is properly outlined, it definitely can be done. That's the hope.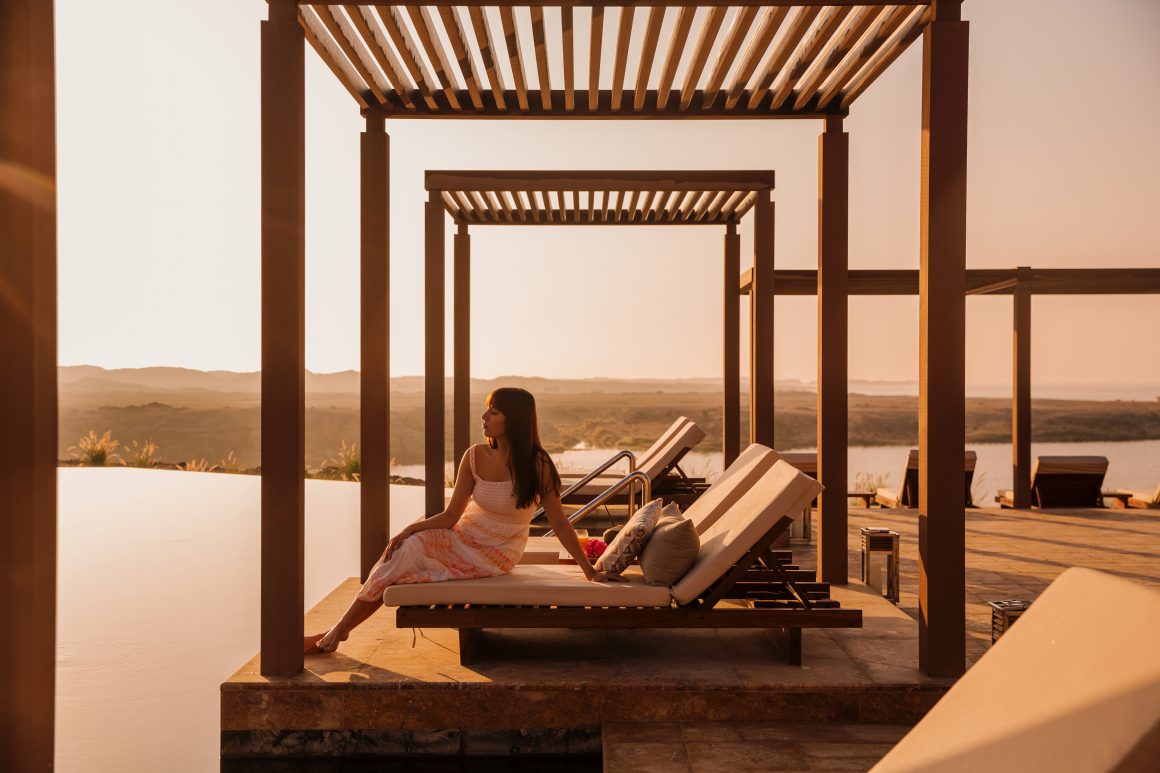 How do the Omanis factor in these plans? Will there be opportunities for them?

Hospitality in Oman — people are really friendly.  They are very warm and naturally curious and I feel that they are sincere and they genuinely want to get to know you and know about you. But it's interesting to me that while they are very hospitable people, from what I see so far in the last few months, they are not into working in the hospitality-aligned industry.
A property like this brings job opportunities for the people of Mirbat. In the past, they would have to go all the way to Salalah to work in a hospitality setting which means leaving their families behind and knowing that Omanis are very family-centric, this is quite a challenge. 
As an Omran property, we are looking for Omanis that have the right attitude and the right mindset toward working in the industry. We are going to teach them everything they have to know. Our goal is to bring the level of Omanisation up and they are part of every growth. 
I think it is important for the Omanis to see that working for the hotel is quite fun. It may take a bit of time to ease them up about working in hospitality but they should know that they are a priority in job opportunities available within the property.