After many a late night, too much caffeine and a toddler in tow, we challenged our Editor-in-Chief to 'regain her glow' and seek out the very best in revolutionized treatments available without the need for injectables or a doctor's knife.
After scouring the length and breadth of Dubai (and it's countless shiny offerings) there was something very inviting and approachable about BIOLITE, as well as the beautiful and gifted woman behind it; Mona Mirza.
Biolite Aesthetic Clinic is Dubai's premier, award-winning clinic that has been in the business of dermatology, plastic surgery, and cosmetic gynaecology since 2007. You will find the world's best and latest aesthetic treatments for both men and women here, with great reviews from many loyal patients. The clinic is elegantly-furnished and is based in upmarket Jumeirah, overlooking the 7-star Burj Al Arab hotel.
Mona's Clinic in Jumeirah is an aesthetically-curated haven, made exceptional by her brilliant team. With more than 30 years of experience, Mona has the hands of a real master and an encyclopedic knowledge of the treatment business. Each facial – from Silk Peel Dermainfusion to IPL Photofacial – is bespoke, while the products she uses are extensively researched. Using state-of‑the-art technology, BIOLITE's facials leave your skin looking next-level fantastic; you will leave feeling refreshed and rejuvenated.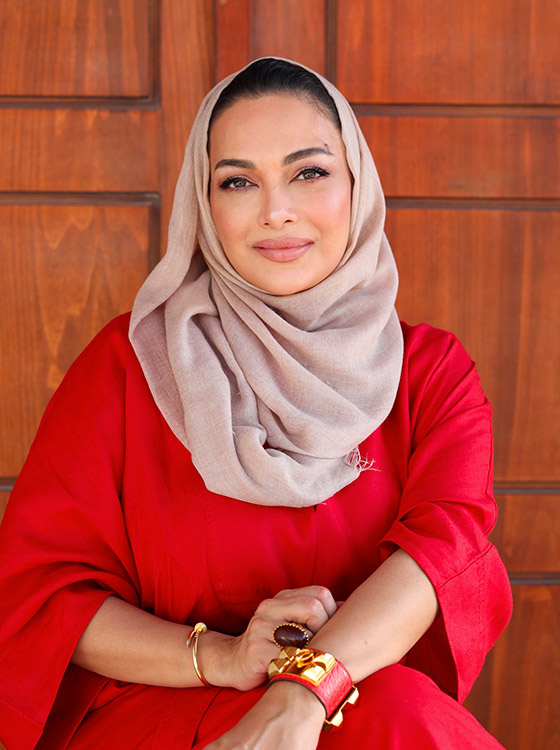 Having worked in the beauty industry since the age of 18 in London UK, Mona's experience spans over 30 years. She began her career as a cosmetologist and at the start of the beauty laser revolution in the 90's was one of the very first licensed laser & IPL supervisors / practitioners in UK, fondly known as the IPL queen by her clients.
My love for treating skin began as a personal journey which culminated into a passion to heal & treat problematic skin using a vast array of technology, medical grade skin care especially formulated for Biolite in USA & a deep respect for one's skin.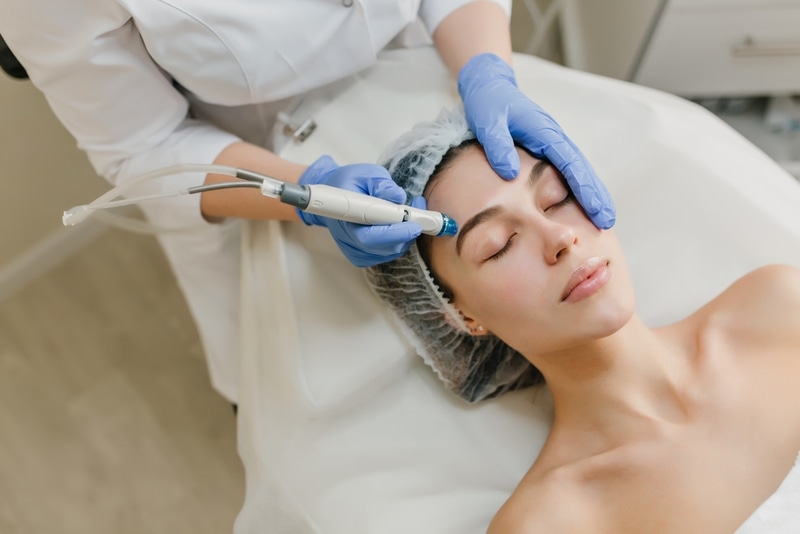 Silk Peel Dermalinfusion:
One of Biolite's most popular facial treatments, the Silk Peel Dermalinfusion is a skin resurfacing treatment that simultaneously exfoliates and suctions away dead skin cells, while applying customized serums to treat specific skin conditions. This treatment uses a gentle vacuum in combination with real diamond-tip exfoliation that gently lifts the top layer of skin while opening the pores at the same time. While the pores are open, the custom serum penetrates deep into the newly exfoliated skin, leaving you with a fresh, radiant and hydrated complexion underneath.
Benefits include:
– Brighter, hydrated and more radiant skin after a single session.
– This treatment is fully customisable.
– Suitable for all skin tones and types.
– 3-in-1 treatment that simultaneously exfoliates and delivers medical-grade serums to the skin.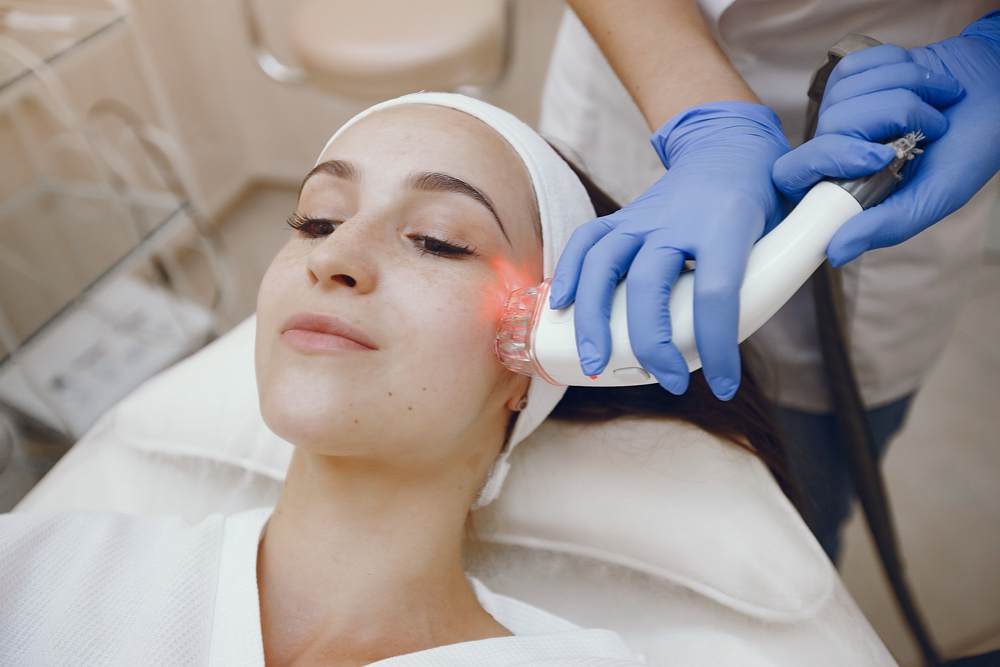 IPL PhotoFacial:
Biolite was one of the first clinics in the region to introduce the Ellipse laser system. Mona has been doing the IPL PhotoFacial on her clients since 2001 and it is still one of her most requested treatments due to its incredible results.
The IPL Photofacial (Intense Pulsed Light) treatment uses short blasts of high-intensity light to produce younger-looking skin that's firmer and more even in tone and texture. This 15 minute treatment is one of our most popular facial treatments as it has several benefits including shrinking enlarged pores, brightening the skin, improving sunspots, age spots, dull complexions and sun damaged skin. Expect a beautiful bright complexion in a single session. 
Stay tuned for the BEFORE and AFTER of our Editor's fresh look – coming soon to socials! @omanmagazineofficial
The improvement in skin texture, elasticity, pigmentation and the general radiance is undeniable. This is not your regular facial or treatment, you can actually SEE and FEEL the difference after just one visit. With their team of dedicated specialists, you're in safe hands at BIOLITE and your skin will thank us later!
For your consultation, head over to BIOLITE's website or give them a call.
BIOLITE UAE, Villa 57, Al Thanya Road
Umm Suquiem 2, Dubai United Arab Emirates, +971 4 346 6641