The St. Regis Al Mouj Muscat is soon to bring Dining Concepts Robertos, NAR and Em Sherif to Oman. In addition to unparalleled luxury living in Oman's first St. Regis branded residences on the shores of the exquisite Al Mouj Muscat beach, the developer has announced on their social media the imminent arrival of love global F&B and nightlife concepts into the heart of The Wave in Oman.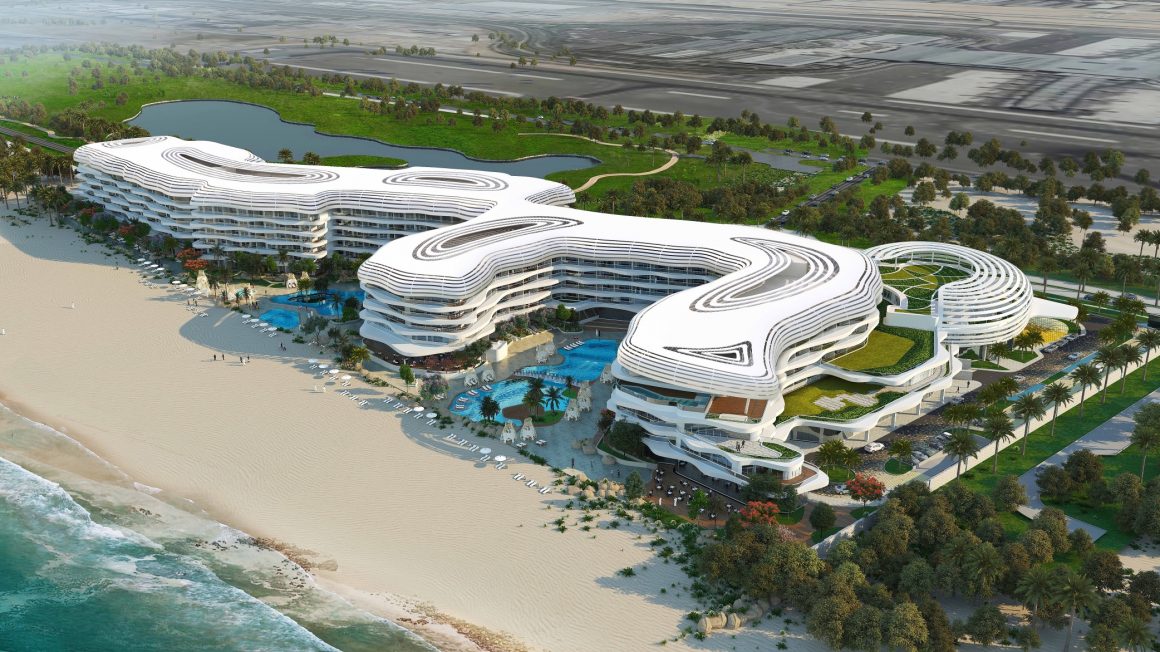 DIFC stalwart Roberto's has announced it will be opening new outlets in Oman and Qatar. The brand's operator, Skelmore Hospitality Group, has entered a partnership with Qatar-based Alfardan Hospitality to open the two new outlets, located in the country's capital cities.
One will be located in The St. Regis Marsa Arabia Island, The Pearl in Doha, while the other in The St. Regis Al Mouj Muscat.
Andrea Sacchi, COO of Skelmore Hospitality Partners: "Roberto's seeks to impact each new market we enter by offering a feast for the senses. We are excited to partner with the renown Alfardan Hospitality Group, together we have ensured that Roberto's has an incomparable platform to call our home as we prepare to launch our trademark style and services into new markets."
ROBERTO'S.
Opening to critical acclaim in Dubai in 2012, Roberto's has established itself as a multiyear award-winning Italian stalwart in the heart of the Dubai International Financial Centre. Under the overall direction of Group Executive Chef, Chef Francesco Guarracino, Roberto's presents a truly cosmopolitan experience for the most discerning of culinary crowds with a desire for an authentic, thoughtful and contemporary Italian fine dining experience.
We are excited for this stunning Italian concept to open in Oman! – Watch this space.
NAR
Set to become Oman's newest destination for Mediterranean cuisine with a twist. A modern ambiance with nods to Arabia set the scene for upbeat family and friendly gatherings. NAR restaurant boasts indoor dining areas, shisha lounges, a majlis and an outdoor seating area.
EM SHERIF
Tucked away in the heart of Ashrafieh, Monot, Em Sherif is a distinguished fine-dining Oriental restaurant that offers unique, authentic Oriental cuisine which brings back forgotten traditional flavors, providing its guests with an unsurpassed first-class dining experience. It is designed to represent an antique oriental mansion, lavish with luxury and Em Sherif's own personal touch, as well as by its homey atmosphere where invitees are offered whatever is cooked daily. It is distinguished by its daily dish that promises to surprise clients' palette, its wide variety of mezze and food, its refined service and its elegant decoration. Guests can also enjoy a shisha on the terrace.
Em Sherif herself carefully takes food and service supervising matters into her own hands and makes sure clients are served delicious food that is adoringly cooked daily with the freshest and highest quality products.
We are awaiting the Oman location with heightened excitement – Stay Tuned for more updates.