The latest collection from SHATHA ESSA entitled 'Ethereal Oasis' explores the new season through flowy silhouettes, artisan details and natural colors. With an inspiration spanning two continents, designer Shatha Essa Al Mulla references elements synonymous with the United Arab Emirates and Tunisia.
Evoking feminine elegance with a hint of artistic flair, each piece in the collection tells a story. The date palm tree, native to both the UAE and Tunisia is exquisitely embroidered throughout the collection. Unique embellishment techniques are highlighted through chord embroidery, crochet and foil techniques. Every silhouette exudes sophistication through long dresses, flowy kaftans and abayas with embroidery patterns inspired by the mandoos. The jalabiya is reimagined with details such as tassels and bold embellishments while structured abayas with pleats and wavy edges add a modern touch.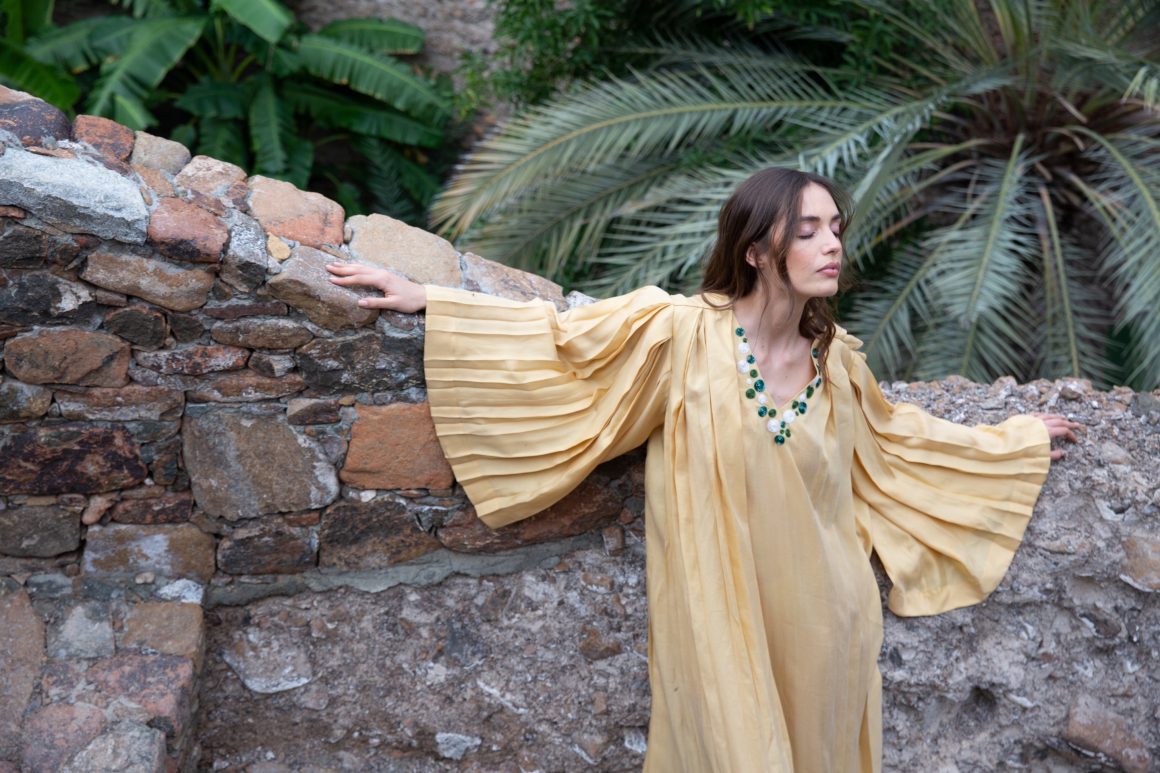 Highlighting the brand's DNA of creating garments with a story, this season SHATHA ESSA collaborates with Irthi Contemporary Crafts Council to develop a Misbaha for the collection. Representing both traditional and modern crafts, the Sharjah based organization champions artisans and designers to empower women professionally and socially. The Misbahah is handcrafted from wood and tassels and is attached to kaftans and jalabiyas. The designer also collaborated with Tunisian artisans who specialize in beautiful hand woven buttons. The collaboration supports the female artisans, creating employment opportunities in the rural community.
Celebrating the beauty of both countries, the natural color palette is abundant with shades of royal blue, powder blue, sunshine yellow, blush, rose pink and cream. Inspired by British artist Paul Klee, SHATHA ESSA introduces a signature print for the first time. Klee created a series of abstract paintings inspired by the palm trees and gardens in Tunisia which are referenced throughout the collection in the form of embroidered dots and squares.
With a focus on artisan details and impeccable quality, the Ethereal Oasis collection from SHATHA ESSA blends modern femininity with timeless elegance.