Nick began his career cooking in several UK country house hotels before moving into the world of London's Michelin starred restaurants. In 2008 he relocated to Paris for an 18-month tenure and then on to the Middle East where he has lived since 2010. Over the last decade he has won a string of awards and accolades, including The Worlds 50 Best Discovery – a list internationally recognised as crediting the globes most reputable restaurants. Nick continues to push boundaries within the local culinary sphere and remains committed to developing local talent and developing new, creative concepts to elevate Dubai's position as one of the world's best cities for gastronomy.
Team Oman Magazine sat down with him to discover the world of FOLLY, being at the helm of one of Dubai's most loved restaurants, in the heart of Madinat Jumeirah.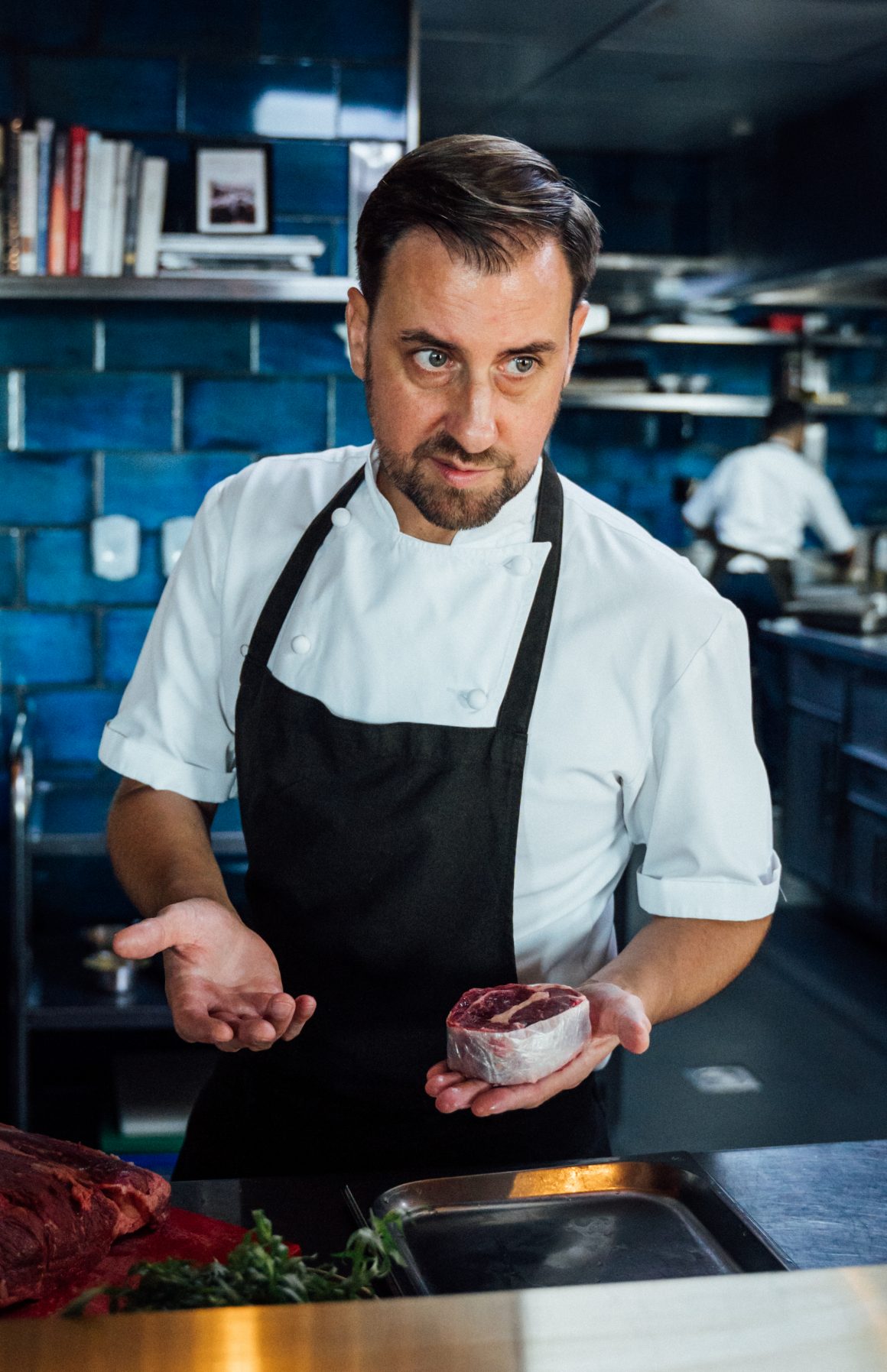 Tell us about Folly? How would you best describe the culinary concept?
The focus is great food and great service served in an relaxed unpretentious environment – we're all about creative cooking and we like to think of ourselves as a family run, neighbourhood, style of restaurant.
Describe the cuisine and concept?
My focus is to bring out the best of fresh ingredients and for the menu to include some modern cooking techniques with not-so-familiar ingredients showcased in a different way but not forgetting the true classic combinations and methods. Flavour is paramount when it comes to my food and never to overcomplicate things.
What is your favorite dish on the menu and why?
It is still the lamb saddle with whipped pine nuts and salsa for its simplicity in serving but complexity in preparation.
In the Dubai Market, how would you say your venue is positioned in terms of audience?
We definitely appeal to the UK expat market with me being a British Chef – and most recognise my training under some of the UK's most well-known Chefs.
You often dare to challenge yourself professionally. What was the most challenging experience you've dared yourself to try personally?
I have always liked to push myself and dare to do things that one day I might not have the guts to do, so for me jumping out of a plane over The Palm Jumeirah with Skydive Dubai was quite possibly my most frightening but exhilarating experience yet.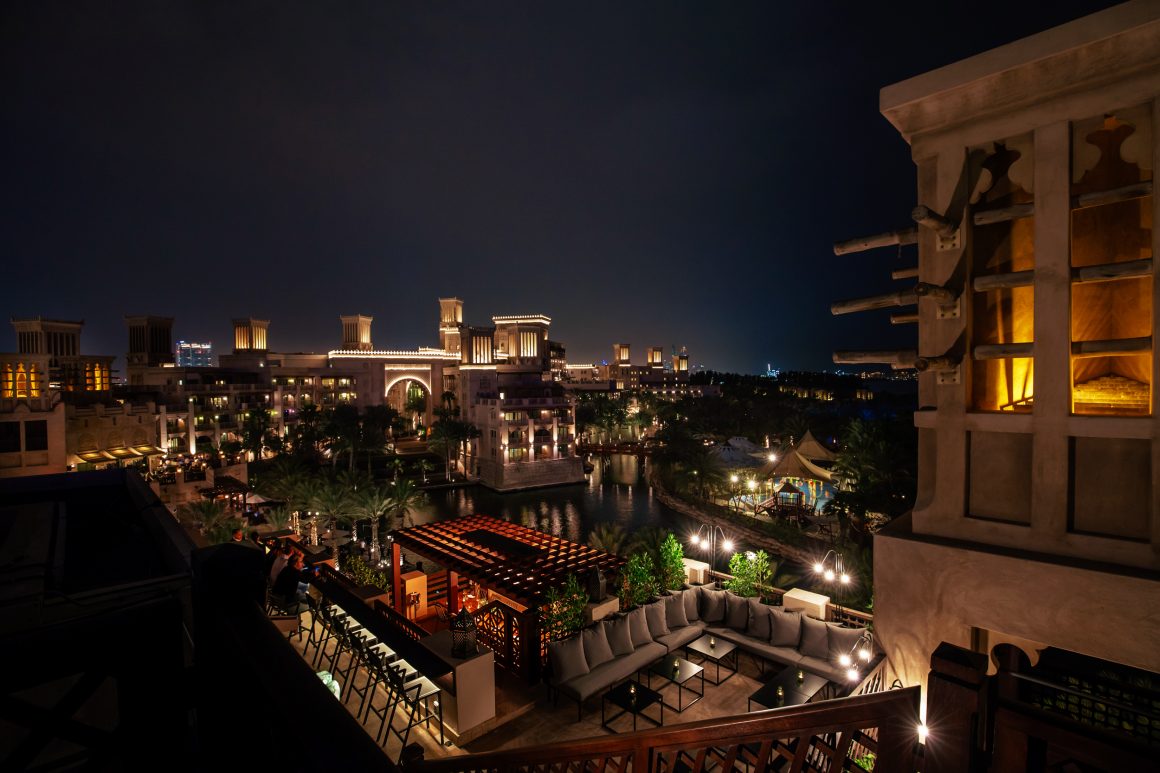 GO FOR THE FOLLY SIGNATURE SET MENU, YOU CAN THANK US LATER…
After an exciting tour of the space and enjoying a leisurely cocktail at sunset from the rooftop bar area, our editorial team sat down to experience the Folly Signature Set Menu, a tasting menu if you will. A word of advice? Come prepared with a hearty appetite.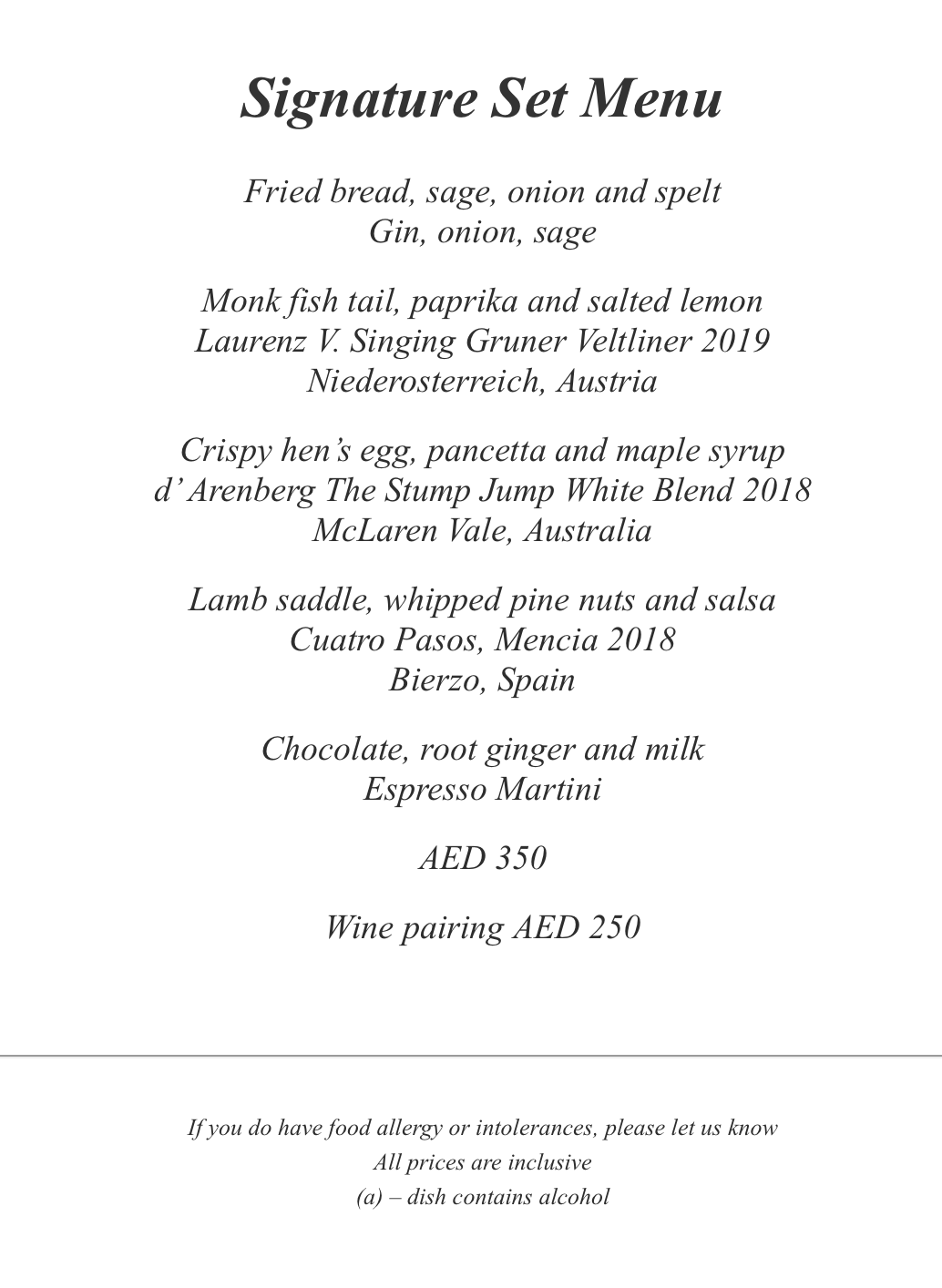 The evening started with perhaps one of the best home-baked daily artisan breads one could imagine, featuring sage, onion and spelt, paired with an authentic Maldon salted butter; it was, with full honesty, heavenly.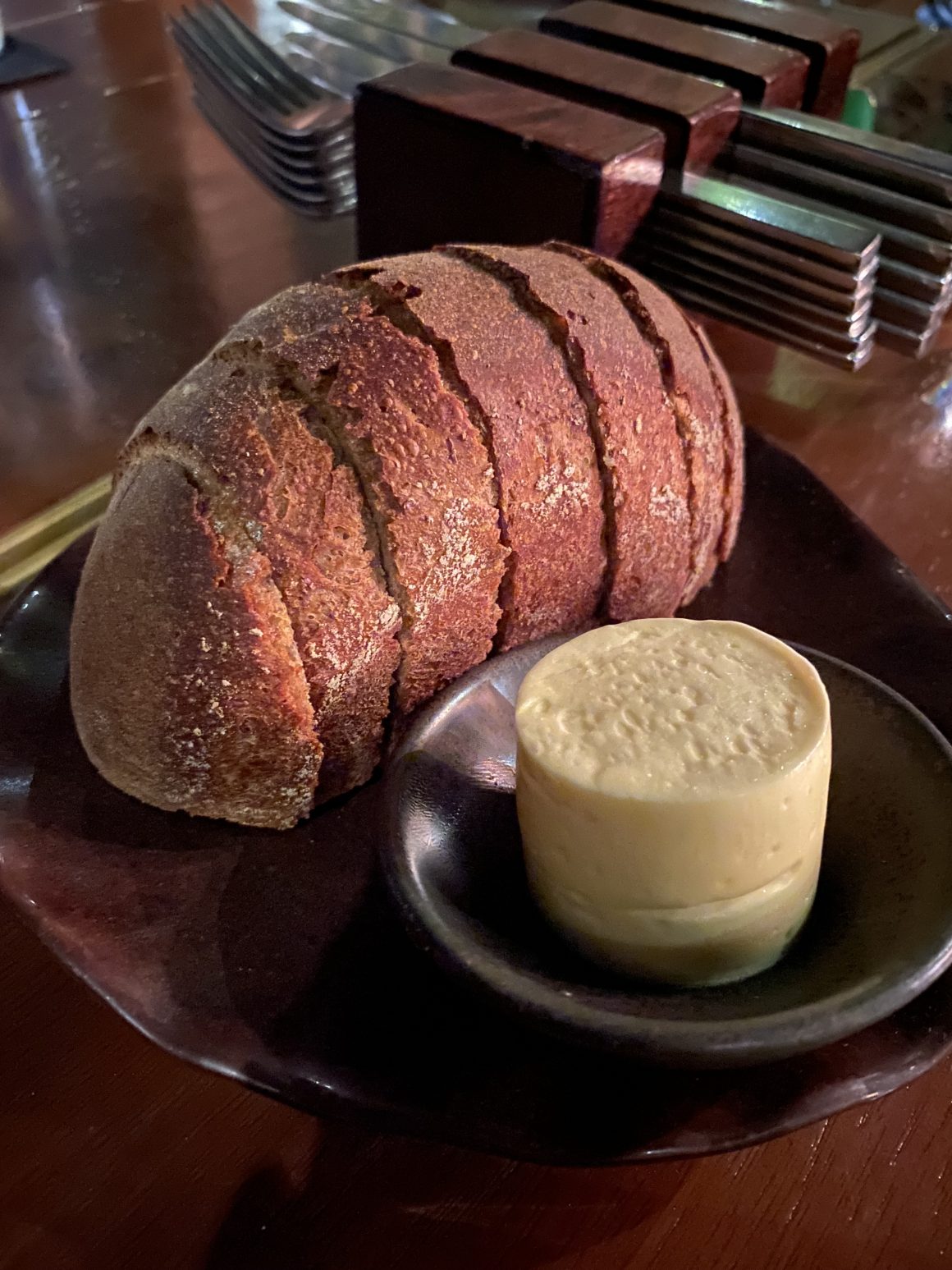 To start, we enjoyed a light and flavorful Monk Fish tail with paprika and salted lemon. Incredibly meaty and deliciously full in texture, the addition of paprika made this one to remember.
Moving onto the next course, 'All hail the Folly Scotch Egg!' Next up was this firm British favorite with a twist. Now for those that have not experienced a scotch egg, it is something of a wonder. Soft boiled egg, sausage meat, breadcrumbed and seasoned and crisped to perfection. At FOLLY, the dish has been revamped, served on a bed of peppery greens, with a sweet maple syrup reduction.
For the main event, the Lamb saddle with whipped pine nuts and salsa. This is definitely one of the more unusual dishes in terms of being unexpected, but why should pine nuts only be reserved for salads? As a warm and comforting nutty edge to soft and succulent lamb, this combination really paved the way for a 'tasting menu' giving us a totally new experience across taste and palate.
Ending on a sweet note (naturally) the chocolate, root ginger and milk martini was simply heavenly. Rich, fiery, smooth and feel-good, all at the same time.
Our verdict? FOLLY has created a unique product in the midst of a saturated landscape of restaurants and dining concepts. With British roots, French techniques and some of the cities most breathtaking views. It's a definite leader in our books for Dubai's trendy and here-to-stay brands.
To try it out for yourself, head over to:
Folly Dubai, Madinat Jumeirah Dubai | www.folly.ae | +971 (0)4 4308535 | reservations@folly.ae