This super chic French restaurant will play host to this delicious affair every Thursday evening
AED 125 – steak & unlimited fries + AED 165 – unlimited wine for 2 hours 
There is no better combination than steak and fries, it really is a marriage made in delectable heaven! Stunning new restaurant Le Rosé has launched an amazing new culinary evening – Soirée Steak et Frites that serves up 250g of Black Angus Rib Eye and unlimited fries (yes, unlimited fries) for AED 125. 
The only thing that can make this combination even better is a beautiful wine to wash it down and so Le Rosé is offering unlimited wine for 2 hours for AED 165.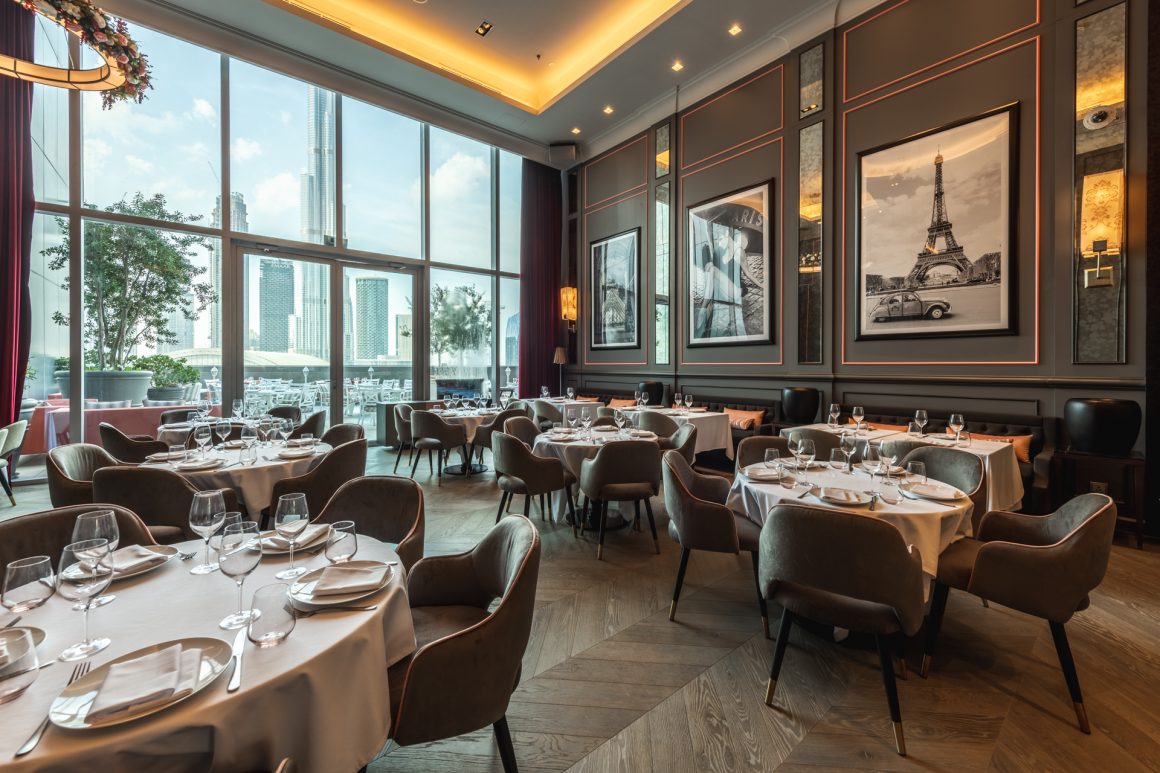 Expect phenomenal service, a stunning aesthetic, and the most incredible view of the Downtown skyline from the palatial terrace.
What: Soirée Steak et Frites
Where: Le Rosé, Address Hotel, Fountain Views, 12th floor
When: Every Thursday evening, from 7pm
Reservations: 0568286090