Inspired by the scenic beauty of the sun rising over Ras Al Hadd, Amal Al Raisi's Spring/Summer 2022 collection symbolizes new beginnings. Ras Al Hadd is known as the first place where the sun rises in the Arab world signifying how everyday is a new chapter.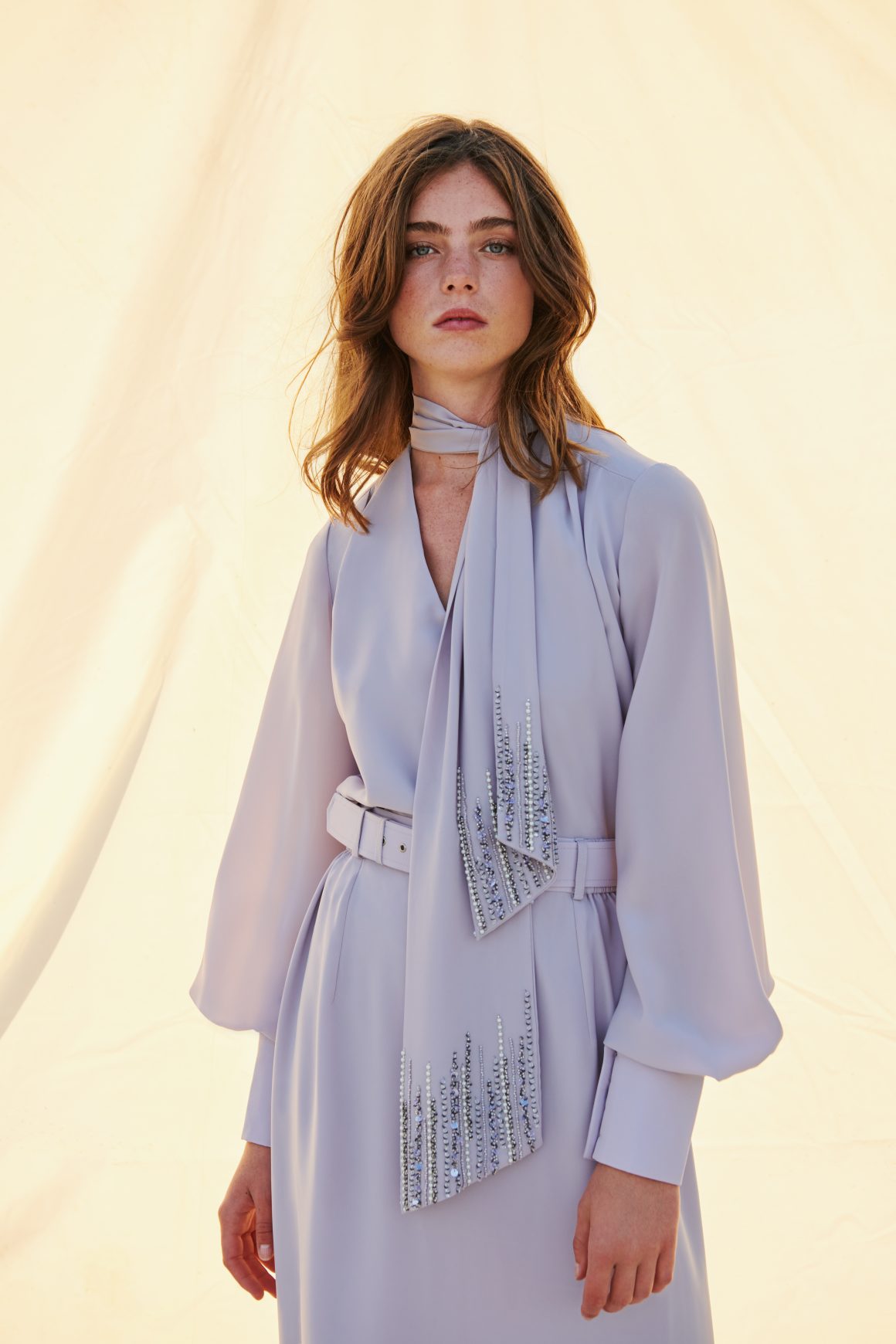 The sun rising resembles a golden thread in the sky which is brought out through signature Amal Al Raisi embellishment adorned on luxurious customised lace fabric. Silhouettes in the form of long dresses and separates stay true to the Amal Al Raisi aesthetic while capes, neck ties and belts tie each look together.
The latest collection translates the serenity of the sunrise through soft hues and flowy silhouettes. Calming hues of daffodil, lilac ash and dry rose are balanced with shades of mocha and shadow lime illustrating a color palette that emphasises ray of hope.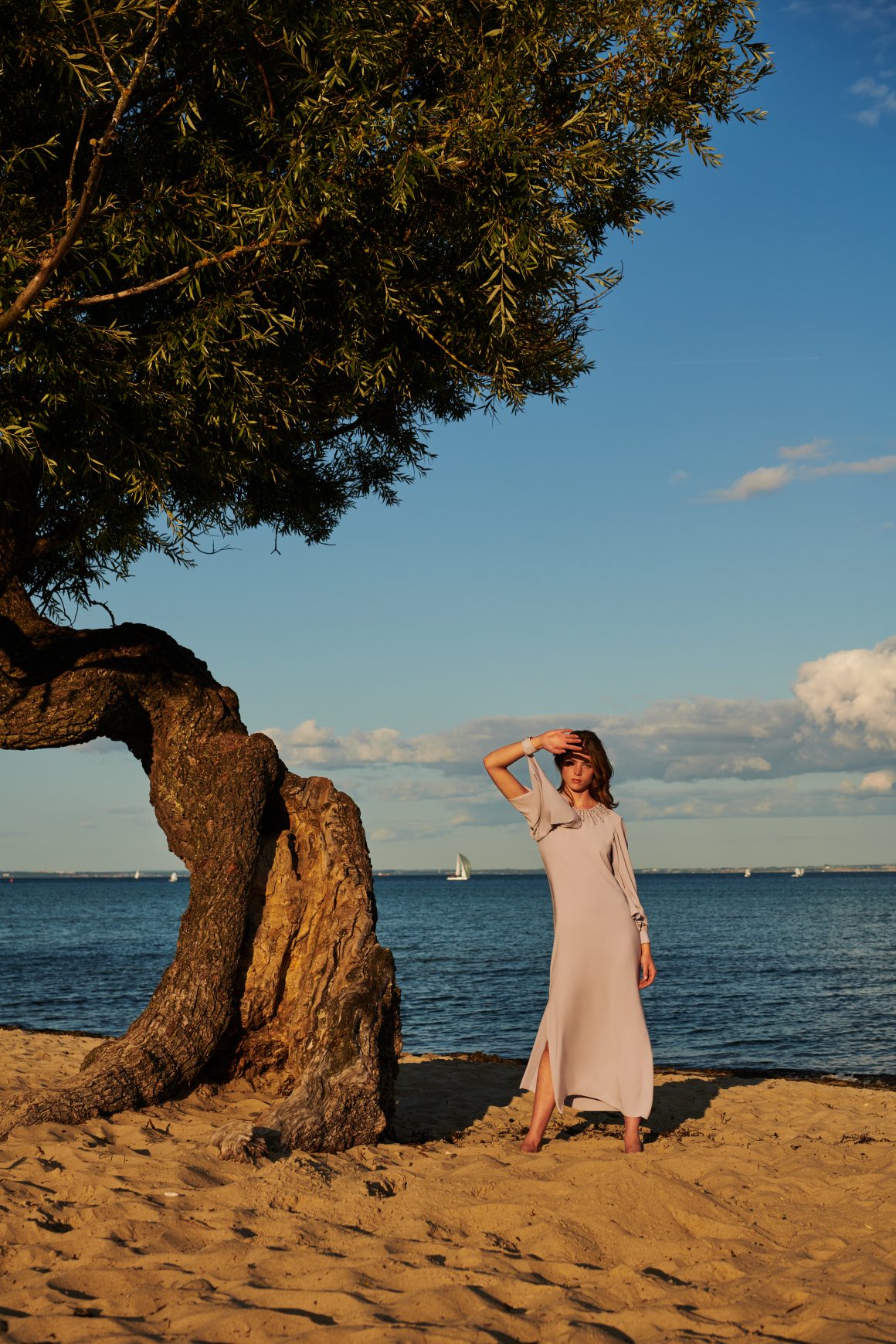 Embodying the tranquil essence of the sun rising, the Spring/Summer 2021 collection blends femininity with elegance for the woman of today.