THE RITZ-CARLTON DUBAI INTERNATIONAL FINANCIAL CENTRE RECENTLY LAUNCHED NEW HOLISTIC THERAPIES SPEARHEADED BY ZAKIA KAZI, WHO PROMOTES AND PRACTISES MEDITATION, REIKI AND SOUND HEALING TO REDUCE STRESS AND BOOST ENERGY. 
This new holistic healing programme, the #RCDIFCWellness concept, launched in January 2022, and has been declared the year of wellness and self-care globally, with an exciting new series of holistic energy healing therapies at the hotel's luxurious spa. Describing the approach as a way to 'escape the trials and tribulations of city life with private guided meditation, reiki energy healing and Tibetan sound healing', we decided to go and find out more.
Could this be the answer to our daily anxieties and oversaturated tunnel of thoughts? After all, we are consuming data and content at a record speed and our mind, body and soul just might be off-kilter; don't you think?
Each 60-minute session is designed to alleviate stress, release energy blocks and promote harmony and balance within the mind, body and spirit, so we thoughtfully opted for a 60 minute sound healing session to truly allow the energies to resonate through our very selves. The result? You can expect to leave feeling much more grounded than when you first arrived, and quite genuinely, lifted, calmer, lighter. It's as though a burden of sorts has well-and-truly evaporated. For the nay-sayers who argue this could be a placebo effect, or merely the result of lying down in the dark to relax, we advise you to keep an open mind if you want to feel promising results; after all, you shouldn't knock it, until you've tried it.
Take into consideration that controlled breathing, mindfulness and being present, is perhaps the very best gift you can give to yourself. If meditation seems a long way off, "just start your day with 3 long breaths" – in the words of energy healer Zakia Kazi, we have been doing just that and feel much more focused, with a deep sense of clarity, ever since the treatment. However, disclaimer, meditation or healing is a lifestyle and must be repeated.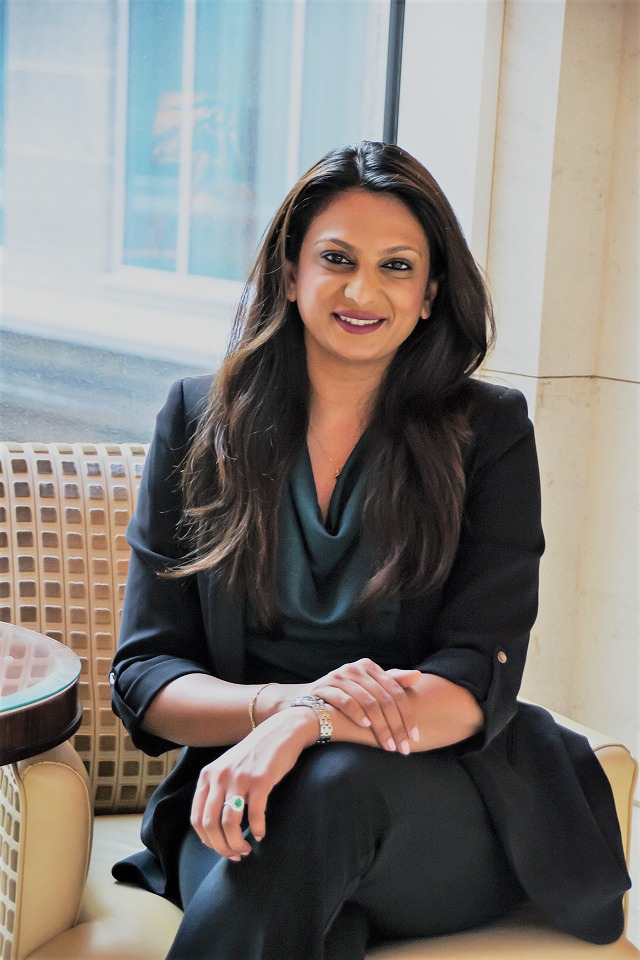 Here's our up-close and personal interview with the woman herself Zakia Kazi, who has dedicated a large portion of her life to healing and helping others.
Growing up around a family who practice energy healing, how did this shape your life? My mother has been a Tarot Card reader for over 10 years and my great grandmother was highly intuitive. My family has always embraced spirituality and healing modalities and thus, since a young age, I have always been intrigued by the realms of spirituality and energy. This laid the foundation of my unconditional faith in energy healing. Since I was always sensitive to energies and slightly intuitive, as time went by, I decide to hone my abilities. I kept studying under great masters and of course continued to heal myself too so that I can do good for human kind by being a conduit. I do believe that this path chose me and with the guidance of my family and forefathers, I aim to spread the light of the angelic realms, Reiki and meditation to all mankind. I do believe that stillness is the answers for our healing and future.
What was it that interested you personally in learning how to become an energy healing practitioner? My mother has always been an absolute inspiration, her unconditional support and guidance over the years towards me and my practice has allowed me to never waiver in the faith of the energetic realms. She strengthened my resolve to keep learning and trust in my abilities. My first step towards a defined purpose was my introduction to Reiki. I was blown away by the phenomenal impact it had on all the people I helped to heal. This I knew was just the beginning. I studied various modalities with masters around the world and decided to teach and spread the light of the energetic realms. 
People gift themselves regular massage or a mani-pedi, and you mentioned that healing sessions need to become a part of your lifestyle. Can you elaborate on this? I recommend at least 3-4 sessions every two months. Just as we take care of our physical bodies, we need to take care of our etheric bodies. Just as the physical body needs pampering and relaxation, so does the etheric or soul being. We collect so many energies in our daily lives, so many emotions that rile us up. Thus, just as we massage our body, a healing allows the etheric body to start a cleansing at a cellular level, ridding us slowly and gently of all that doesn't serve our highest purpose, allowing us to live more peaceful, balanced, loving and calm life.
Talk us through Sound Healing versus Reiki and what the benefits are of both? Sound healing is a practice that experts say date back to the mountains of Nepal, Japan and some say Mesopotamia. Sound healing is a modality wherein metal bowls are played around the person's physical body, gently, to create a vibration that corresponds to each of the seven chakras.  As the sound of these stunning metals bowls enters the physical and etheric body, the cells in the body start vibrating, unblocking or releasing negative energies that lie in that chakra. Sounds healing helps in reducing anxiety, activates inner guidance, balances chakras and creating a sense of overall harmony, among many other benefits. Reiki or Usui Reiki is a Japanese Healing technique that was brought onto this planet by a Master names Usui Mikao from Japan. This modality allows the practioneer to activate the reiki symbols that have been passed on by the Master. The energy then flows through the hands into the one requiring healing and unblocks chakras. The healing energy of Reiki helps heal emotional and physical blockages within the body. It instills positive emotions, helps to balance and strengthens chakras, karmic cleansing, relives pain or discomfort, improves sleep, accelerates recovery and aids in manifestation. Both therapies are 45 minutes long.
In 2022 there is a huge surge in holistic treatments, energy readings and healings, and meditation experiences, especially amongst luxury groups. Why would you say that is? Isn't that fantastic? 2022 has been deemed as the "Year of Wellness and Self Care". GoodBody.com states that 200-500 million people now meditate globally and the trend for mindfulness and healing rituals is due to continue in 2022. Hospitality Insights states that Stress Management and Mental Wellness will be a global Spa trend in 2022, with wellness and relaxation taking the helm. In June 2021, Forbes Health established an article which documented the holistic effects of Reiki. The most well-documented benefits of Reiki revolve around the relaxation response, which practitioners say invokes the body's natural healing process. Luxury groups are now inclined to start offering holistic treatments as there is a demand by the avid traveler and consumer. A guest may travel for business but is still inclined to ensure that their overall wellbeing is taken care of. Luxury Hotels are now stepping in to manage these expectations and ensuring that they can create exceptional experiences for their guests.  
Your top 3 tips for keeping your energy in check for a happy mind, body and soul…
Top three tips to keep your energy in check-For a Happy Mind, meditate, even if it's for 10 minutes in a day, Just find a space, close your eyes and focus on your breath. This will allow you to relax, center and focus and increase productivity in your daily lives. 
For a Happy Body, move, even If you hate the gym, a 20 minute walk around the block or bare feet in the sand will help you keep grounded. I would surely recommend exercise as it balances your hormones and allows you better living.
For a Happy Soul, heal, visit a healing practioneer atleast twice in a month. A reiki or a sound healing session will help balance your chakras, clear all those negative emotions that lie within you and help you to live a calmer, more peaceful life and better your relationships. 
Always remember that healing and meditation allows us to find the stillness within us. Once we do, our reactions, judgements towards mankind becomes more loving.
For more information, visit: https://www.ritzcarlton.com/en/hotels/dubai/difc/spa