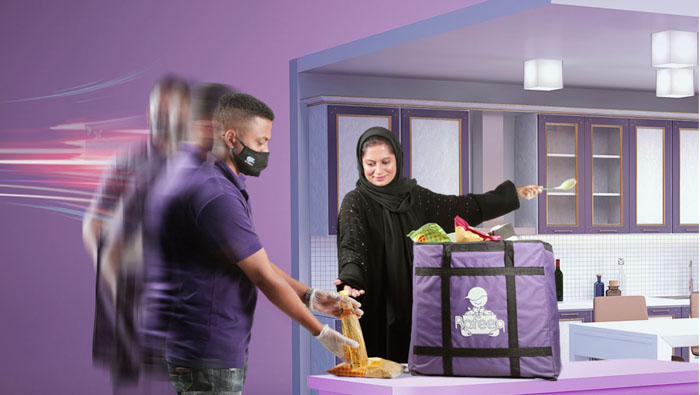 OMAN: RAFEEQ
Rafeeq.om is Oman's leading online grocery delivery service.You will find everything you are looking for in our catalog. Right from fresh Fruits and Vegetables, Rice, Spices and Seasonings to Packaged products, Beverages, Personal care products, Meats – we have it all.
Choose from a wide range of options in every category, exclusively handpicked to help you find the best quality available at the lowest prices. Select a time slot for delivery and your order will be delivered right to your doorstep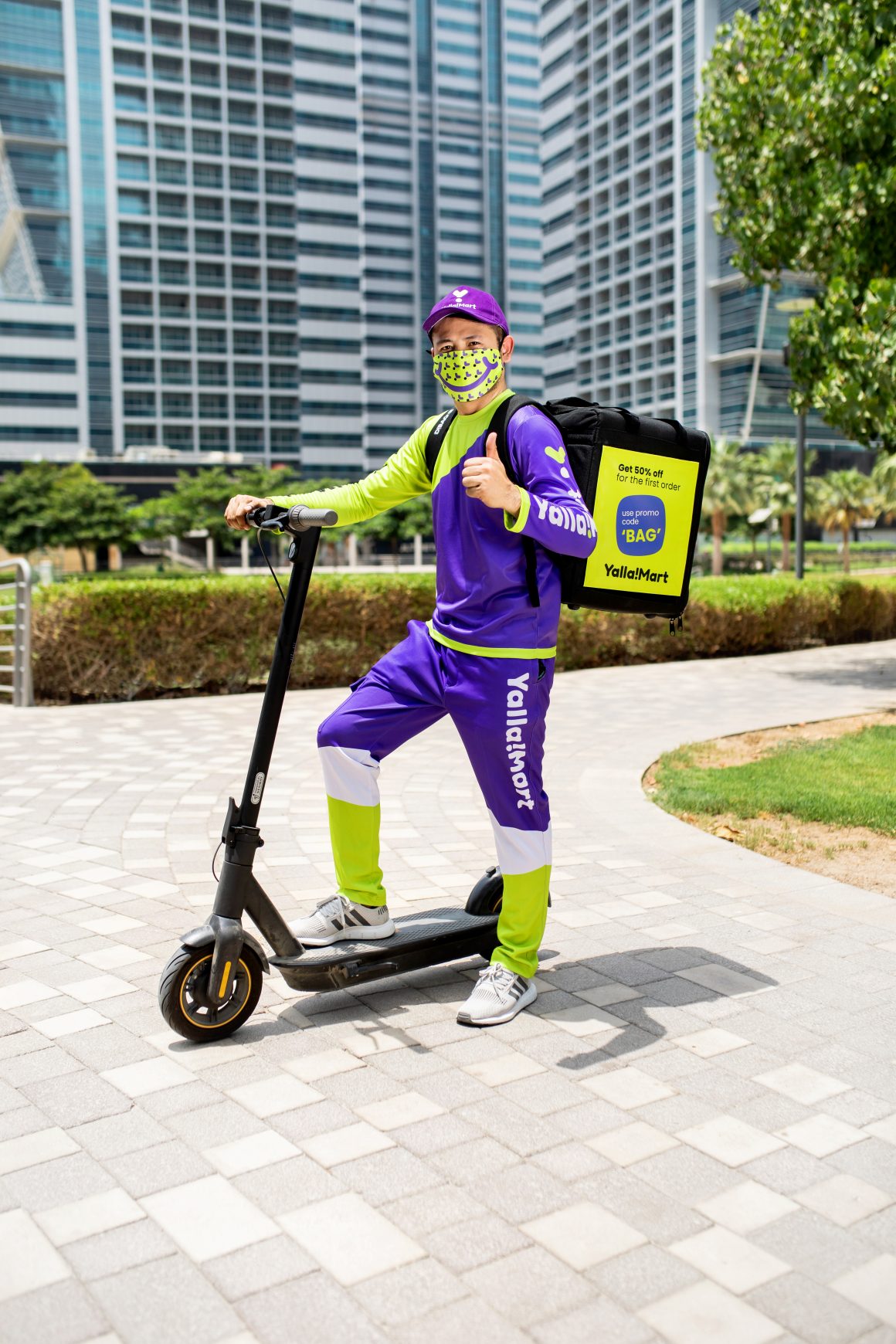 DUBAI UAE: YALLA MARKET
Yalla!Market app launched this September with speedy delivery and summer promos to help users beat the heat and save themselves precious time. Users will only be able to order online, as it will be operating out of dark stores to make delivery faster and more efficient. To celebrate the launch of the app, the first 100 users to download it will be credited with AED 50 to spend on their first order, and Yalla!Market plans to run a series of promotions throughout the year on seasonal, popular and new items to join their ever expanding product list.
Yalla!Market product range includes everything from fresh meat to toiletries and is updated weekly using carefully monitored order trends to ensure there are always minimal items out of stock and to expand the product range and user choice.
Deliveries are done using a fleet of electric scooters and bicycles, so users can rest assured that their convenient lifestyle choice is an eco-friendly one.
JLT, Business Bay, Marina and JBR are confirmed delivery locations but users are encouraged to keep checking the app for updates on delivery times and new locations.
"The launch of Yalla!Market app will give communities around the UAE a grocery delivery service that's available on their phones and also fast, efficient and eco friendly, a combination that's yet to be offered here. Our expert team carefully monitor buyer trends and ensure that our app is updated weekly to ensure that users have the best experience possible when ordering from us. We will increase delivery areas as we launch new locations that include Business Bay, this month and Abu Dhabi and Qatar in the coming months." says Leo Dovbenko, Co-Founder of Yalla!Market.
Yalla!Market first launched in Dubai in 2021. Its success in Dubai, due to a demand for faster delivery options, has encouraged expansion and will soon be live in Business bay, Abu Dhabi and Qatar.
Download the app via the app store or google play or order online at https://yallamart.ae.
QATAR: GETIT
GETIT E-Commerce Company (GETIT.QA), a Company registered in Qatar and promoting local/international products and services. GETIT.QA is an Online Shopping Marketplace for Multi Vendors and follows the guidelines provided by MOCT-Qatar and it stands for 'Online Trading' and 'Marketing Activities' through their Multi-channel selling platform (Web, Mobile Apps)
In February 2017, by the grace of GOD, Dr. Siddeek Ahmed Haji P (Chairman & Founder – GETIT Group) with the special initiation of Mr Poulose Theppla (Director/Co-Founder) and Mr Jipson Jacob (Director/Co-Founder) started GETIT E-Commerce Company (GETIT.QA)
GETIT.QA, Qatar's largest online marketplace, with the widest assortment of diverse product categories from national, international brands and with the support of thousands of users and sellers. In GETIT.QA's drives, Mr Khalid Mubarak S.A Al Kaabi came as an investor and formed 'GETIT.QA Group Company' structure (Oct-2018) for the better operations. Now GETIT.QA is the shopping destination for Internet users across the country and delivering the service everywhere in Qatar.
Be it a manufacturer, vendor or supplier, simply sell your products online on GETIT.QA and become a top e-commerce player with us. Through a team of experts offering exclusive seller workshops, training, seller support and GETIT.QA focuses on educating and empowering sellers across Qatar. Selling on GETIT.QA is very easy. All you need is to register, list your catalogue and start selling your products.
E-mail: info@getit.qa | Tel: +974 44473222, Mobile/WhatsApp: +974 7730 5500
KUWAIT & BAHRAIN: GETBAQALA
GetBaqala is an online grocery delivery platform that enables the most convenient way of ordering groceries and fresh produces. With an ease of choosing your preferred time slot, you'll see your groceries knocking on your door! Our motto is to provide you with a service like no other with picking the best products for you & delivering at your chosen time. We aim at making your life easier & more efficient.
KSA: NANA DIRECT
Nana Direct is the first online shopping and delivery to houses service in KSA. We are working cover all the Kingdom. Expanding coverage areas require more time and effort to ensure the highest quality level of provided service. You can browse all supported locations and add your mobile number to be notified every time we expand into new areas.
nana.sa