There are two main restaurants at OKU Ibiza: destination dining at the OKU Restaurant and the poolside To Kima for relaxed fare. Both menus have been curated and overseen by Executive Chef Mark Vaessen, formerly from SUSHISAMBA. Renowned for his mastery of fusion Japanese cuisine, Vaessen crafted innovative menus that take guests on a mouth-watering culinary journey, using the freshest local and seasonal ingredients. Mark embarked on his culinary career at the age of 17, after learning the art of classic French cuisine in southern Holland. At only 18, Mark moved to Amsterdam to work at the Pulitzer Hotel as an apprentice; from there Mark's professional journey took off as he became Chef de Partie at De Swaen, the Michelin-starred restaurant in Oisterwijk. He went from De Swaen to Hotel Corona, Villa RozenRust and Wox, to traveling the world learning about different food and cultures, embracing the best of global influences and showcasing his heart and experience in his cooking,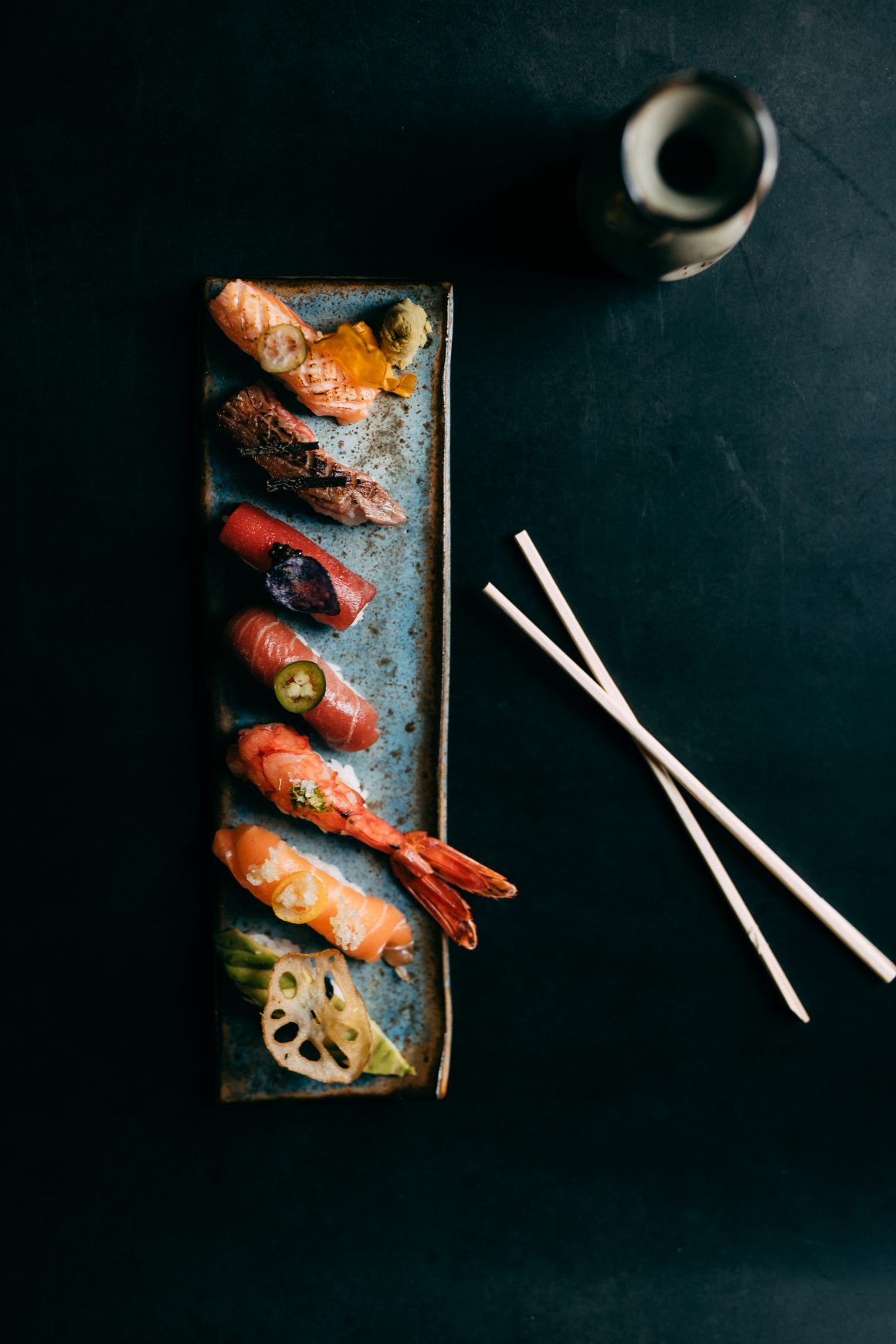 What inspires you every day?
Quality produce from our suppliers that is grown with care and dedication.
Traveling to countries and cities with different cultures and restaurants.
Surprising and delighting our guests with interesting tastes and interactive experiences.
Working with young and talented chefs around me, for example, my Head Chef Aleksandar Todorov
What are the signature dishes that you created for OKU?
Balfego bluefin tuna tartar with crispy potato, caviar and fried egg.
King crab salad with yellow curry-lime and coconut dressing.
Gambero rojo carpaccio with yuzu-mustard dressing and Perle imperial caviar (we roast the Gambero head on our robata yaki and squeeze the juice over the dish at the table).
Gunma wagyu A5 ishiyaki served with Hijiki and Wagyu fried rice.
Where did you begin your Culinary journey?
My love for cooking began as a child in my parents' kitchen in Holland, using fresh ingredients from the nearby farms.
Following my training, I have worked in several restaurants across Holland and the world, from Michelin-star level and HAT (Australia), to super yacht kitchens and global institutions such as SUSHISAMBA. Some of the kitchens I have worked in include the landmark Pulitzer hotel, the Michelin-starred De Swaen in Oisterwijk, Hotel Corona, Villa RozenRust and Wox, before I joined OKU from SUSHISAMBA.
If your menu was a story book, what kind of story would it be telling?
'OKU' itself is based on the Japanese principles of discovery and inner space, and I aim to take guests on a journey to discover new flavours, experiences and tastes during their dining experience.
What's your personal favorite dish on the menu?
My personal favourite dish on the menu is the Gambero rojo carpaccio – we use a local product and keep it very simple. We cut the tail in small rounds and plate it like a carpaccio. We then salt the head off the shrimp, roast it on the robatayaki and squeeze the sweet and salty juices from the head over the dish, giving the right temperature to the dish
Has cooking always been your passion?
Yes, cooking and working in kitchens has always been my favourite thing to do. When I was 16 I fell in love with my job – kitchens are always buzzing and vibrant, combine this with a big amount off stress, discipline and respect and you have the right ingredients to keep me going and stay motivated.
To work with the most beautiful produce is also a huge privilege which I enjoy each day that I work.
Please share your top tips for aspiring chefs out there
Make sure you love what you do and work hard. Keep it simple and get inspired by your environment. Use local and global ingredients in a good balance and make sure to respect the produce around and available where you work, it is a task for all the chefs to take care of this.
What do you love most about OKU Hotels?
At OKU Hotels we made our F&B concept very important, the love off sharing food and gathering around the table, a beautiful bar, very personal and good service, smiles at the reception and hostess desk and more…
And I also love the wabi-sabi style off the hotel. I have taken inspiration from it in many of my dishes. The search for perfect imperfection, rawness, simplicity, asymmetry.
Describe Ibiza in one word:
Amazing