Team Oman Magazine always loves to know the story behind a fashion brand, even more so when it involves innovating textiles and breaking boundaries. In this particular scenario, the brand needed to focus on those seeking a modest lifestyle, who wanted to enjoy things like beaches, swimming, water sports but found it increasingly difficult to find something practical and stylish.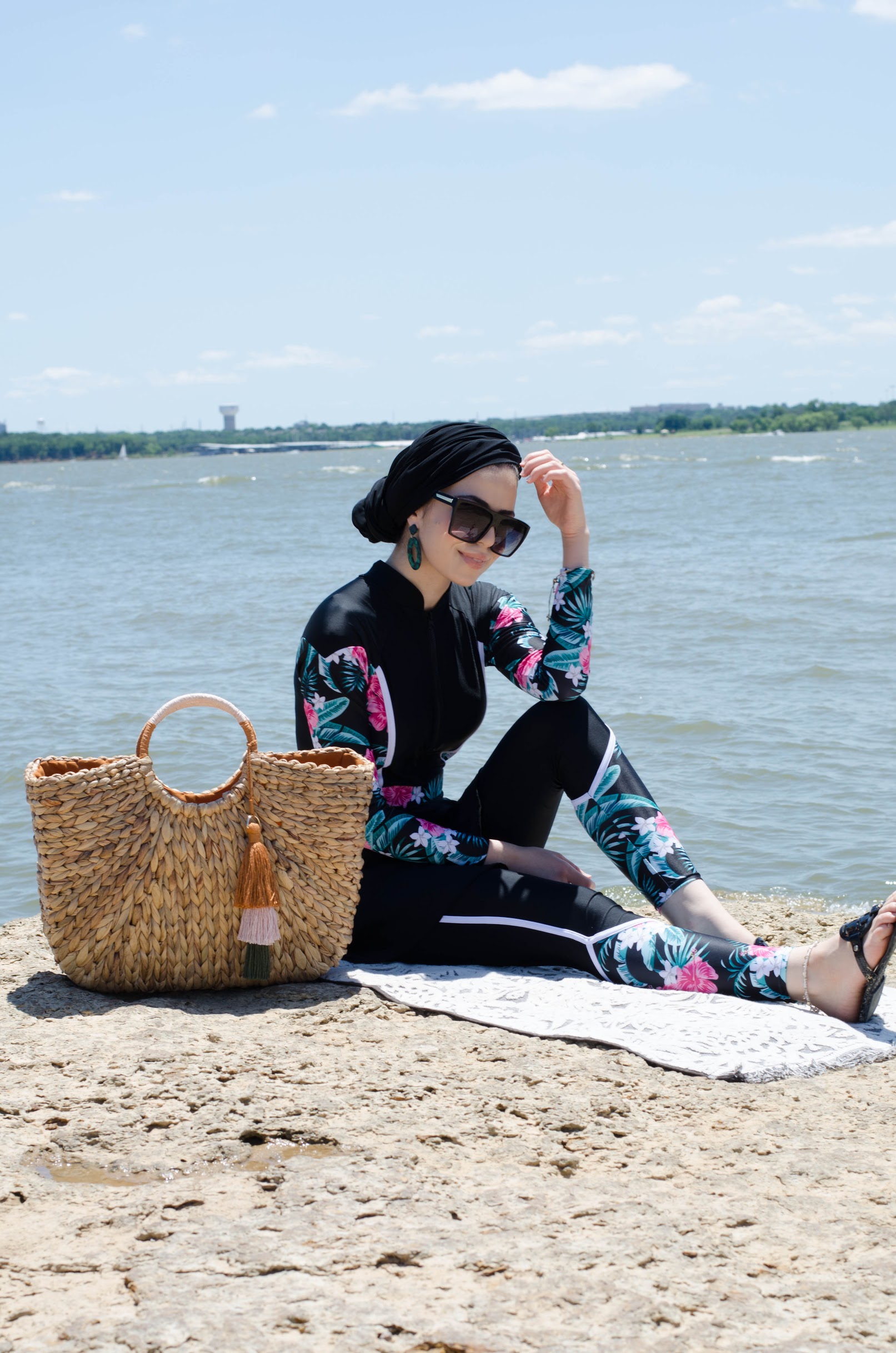 Modest Up Swimwear was born from one womans' frustration to find swimwear that suited her lifestyle. From someone who always dressed modestly she found herself pool-side in a baggy T-shirt and leggings. (Now, if you've been there, leggings in a pool are never a good idea – squish, squish).
"It wasn't until my honeymoon, with my newlywed husband, that my 'baggy t-shirt and leggings' had been upgraded and found their replacement in the form of a Burkini – a bad quality, and ugly one" – Sumera, Founder of Modest Up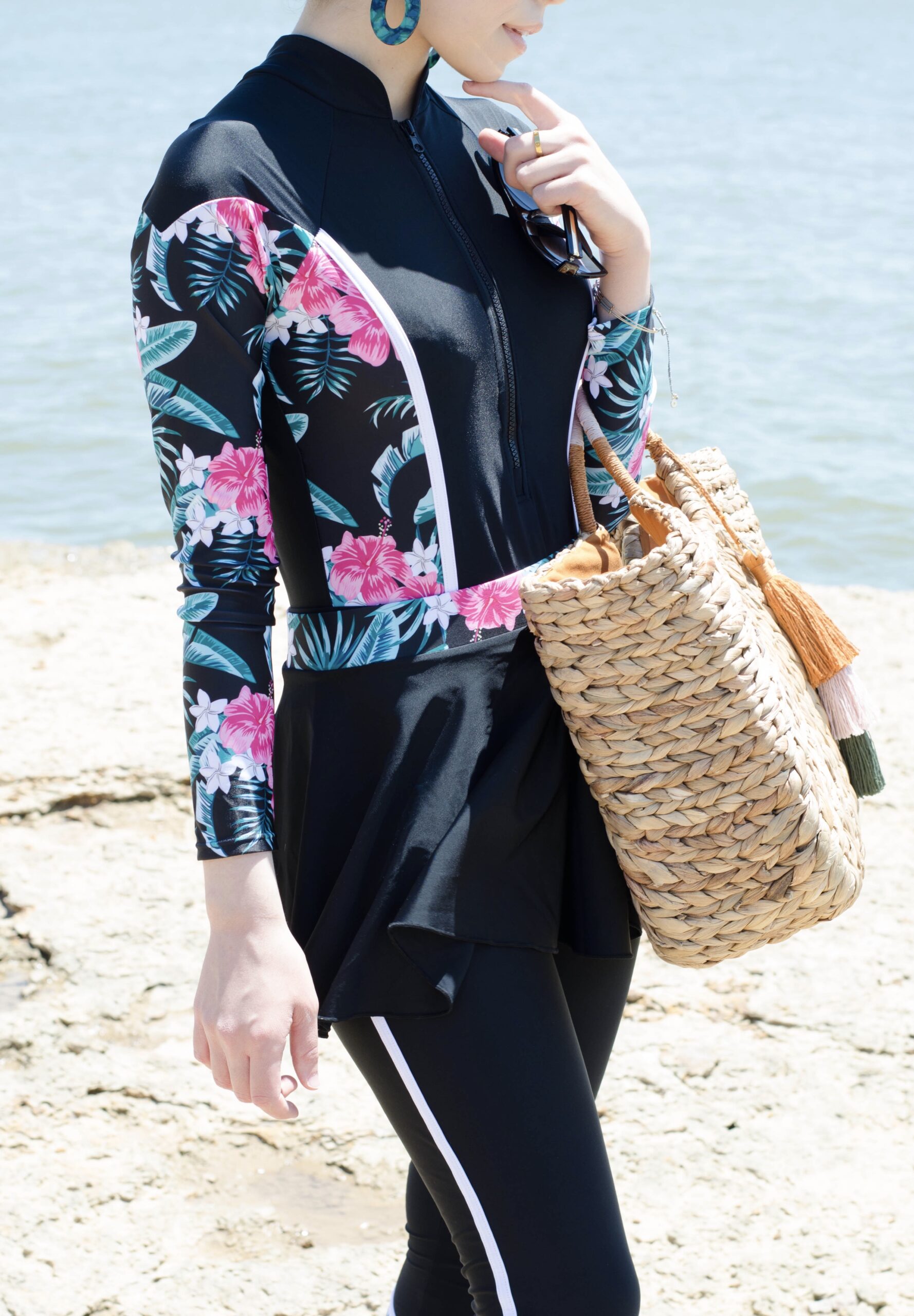 Determined to create her own modest swimwear collection, that could be both fashionable and affordable, Modest Up was born a year after this 'lightbulb' moment in May 2019, and swimsuits have been saving women's style (and perhaps Honeymoons) ever since!
The swimsuits are made from the highest quality fabric; light weight, fast dry and providing UV protection! That's a three-in-one solution to skincare, even before you apply your SPF.
They can be bought as a 4 piece set which includes a long sleeve top, skirt, leggings and chic turban giving the flexibility to cover to the extent you want.
As a brand for the modern, modest woman, Modest Up has the answer for women who want their dressing style to reflect their beliefs, whilst promising zero compromise on comfort or style.
To find out more, visit their website www.modestup.com or check them out on Instagram @modestupswim.