As healthy lifestyle is becoming more and more popular among users, Huawei products, and services through Huawei AI Seamless life are all about enabling users to lead a healthy and stylish lifestyle. If you're a passionate yoga practitioner, you certainly need to utilize the best components to completely appreciate the benefit of yoga. The ultimate yoga gear today does not include only your Yoga mat and sportswear but it adds also the whole arsenal of your smart devices and services such as smartphones, earphones, watches, speakers, yoga apps, etc. Thanks to the Huawei AI Seamless life strategy, you can easily use the whole Huawei ecosystem to enjoy the best experience that you can get during your yoga or meditation sessions.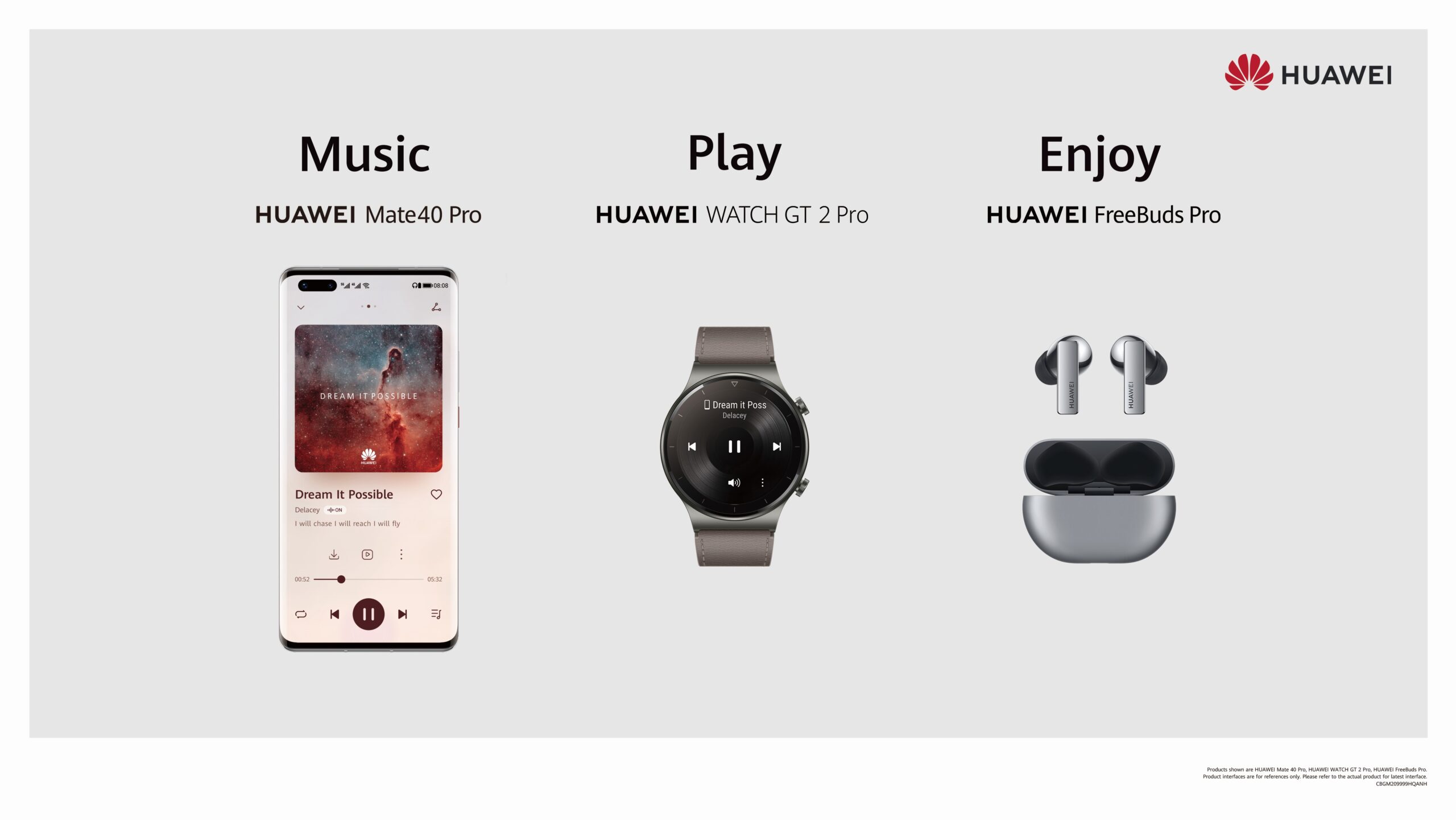 It is well known that music and sounds are key elements that can improve your workout performance. Yoga and meditation especially rely a lot on the type and quality of the music during the sessions. Huawei products, audio devices, and cloud services such as HUAWEI Mate 40 pro smartphone, HUAWEI Freebuds Pro, HUAWEI Sounds X, and HUAWEI Music, can work seamlessly together in order to help your body and mind to immerse completely and get the best of your session.
For Yoga ambient music, you can use your Huawei ID and smartphone to connect to HUAWEI Music. The Huawei flagship mobile, HUAWEI Mate 40 Pro for example enables easy access to the cloud services simply by creating a Huawei User ID and connect all your Huawei devices to the cloud services of Huawei. In order to enhance your daily Yoga and meditation experience at home and immerse yourself within the flow of the music, HUAWEI Sound X is the right choice for a home audio solution. This interactive loudspeaker co-engineered with Devialet blends first-rate aesthetics with exquisite artistry. The powerful device minimizes sound distortion for an immersive audio experience at home.
If you are a busy workaholic and have no other choice than to squeezing your yoga and mediation sessions into your lunch break. It is important for you then to set up an ideal environment for relaxation. In this case, HUAWEI Freebuds Pro earphones are your best friends. With these high tech devices with stunning audio quality no need to stress yourself about finding a quiet place in your workplace. The smart earphones feature an intelligent dynamic active noise cancellation that does not only cancel noise but also adapts to your surroundings. Additionally, you can switch between three noise cancellation modes – Ultra Mode, Cozy Mode, and General Mode.
Wellbeing activities such as Yoga has become very important in our daily lifestyle. Brands like Huawei have understood the importance of it and are working continuously to enhance the user experience from a health and wellbeing perspective. The Huawei's mature ecosystem based on Huawei AI Seamless life AI Life strategy is a great example of how to connect all your smart devices, share data or have a single point of control for all of them to facilitate and enhance a healthy activity such as Yoga or meditation.