Tuscany, the award-winning and Signature Italian restaurant at Grand Hyatt Muscat, features the finest & freshest produce creating authentic seasonal menus. Indulge in fine dining at Tuscany or get Tuscany to your home to truly relish Italian Classics including Pizzas and Pastas, with love from Italy!
Tuscany is open from Tuesday to Thursday from 12pm-3pm for Business Lunch, from Tuesday to Saturday from 7pm-11pm for Dinner and from Tuesday to Saturday from 6pm-11pm for Pizza Takeaway.
Tuesday to Thursday Dinner Specials: 5 Course Special Tasting Menu at OMR 22 per person | All Aperitivo's available at OMR 6 net.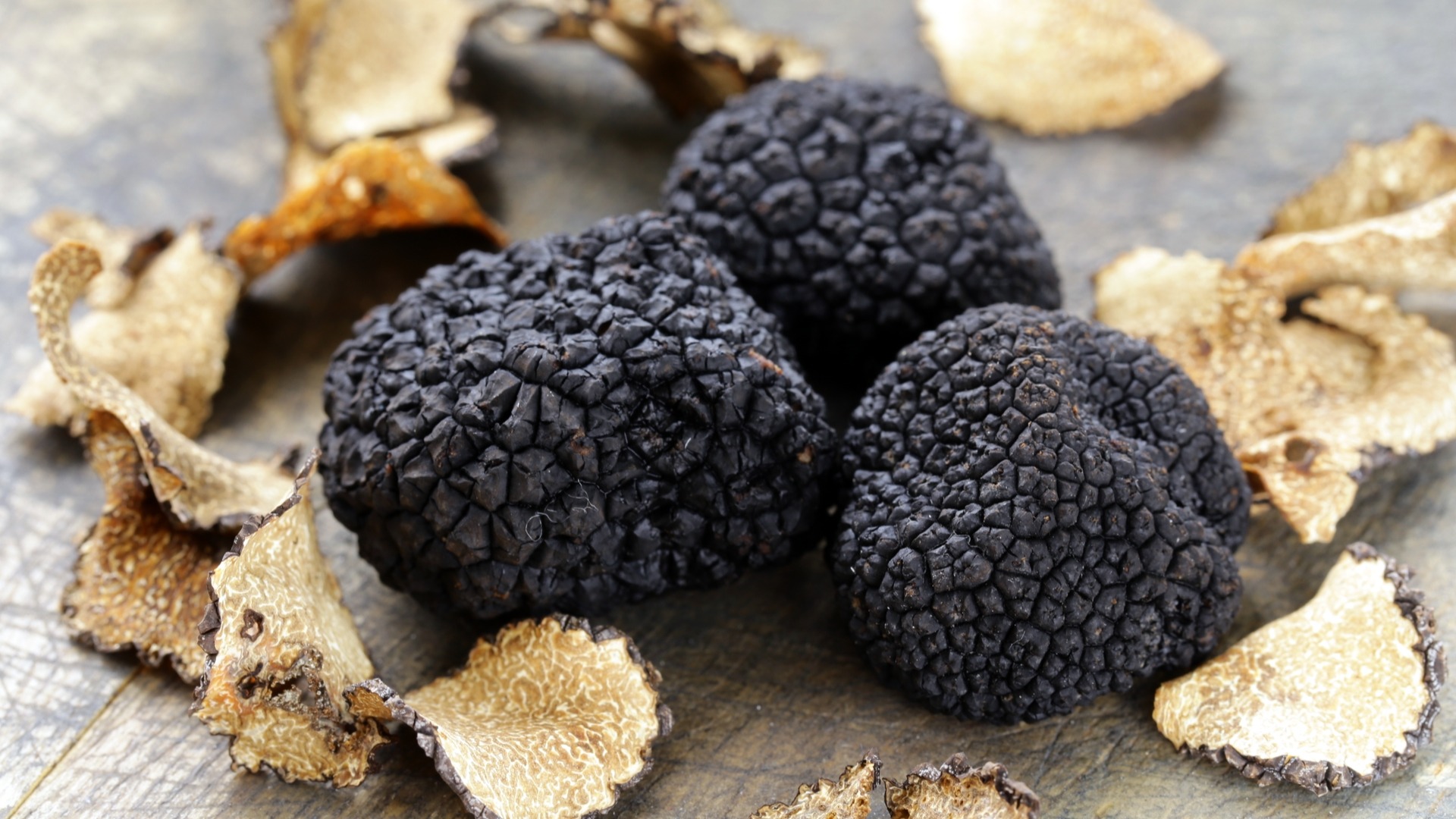 Winter Black Truffle at Tuscany
From the Northern forests of Italy, our chefs add the earthly taste, texture and aroma of Winter Black Truffle to Italian classic dishes. Relish the winter black truffle in the specially curated Truffle menus or select from an exclusive Truffle A-La Carte menu.
3 Course Truffle Menu – OMR 23 net
4 Course Truffle Menu – OMR 28 net
5 course Truffle Menu – OMR 33 net
Tuesday to Saturday, 7PM – 11PM
To book call 24641189 | Email: muscat.dining@hyatt.com
Business Lunch at Tuscany
Choose a hassle free lunch in the award winning Italian restaurant offering a sumptuous 2 course and 3 course menu.
Tuesday to Thursday, 12PM – 3PM
OMR 11 net – 2 course menu (1 Main dish with a choice of salad or desert)
OMR 13 net – 3 course menu (1 Salad, 1 Main dish & 1 Dessert)
To book call 24641189 | Email: muscat.dining@hyatt.com
TUSCANY PIZZAS TAKEAWAY – 35% off!
Wood fired, hand crafted, Neapolitan Style thin crust large pizzas with the freshest produce are available for take-away at 35% off original price from Tuesday to Saturday from 6PM – 11PM.
To order take-away, call 2464 1169, place your order and collect in 30 minutes from the hotel lobby.
Pizza Menu can be accessed here: https://www.hyattrestaurants.com/en/dining/oman/muscat/tuscany-restaurant-menu
Tuscany take-away kits
Cooking pasta just got so much more easier!
Choose from our special menu with your choice of fresh pasta made and homemade sauces straight from our award winning kitchen to yours! That's not all – Receive recipes from our Chef to guide you to cook like an Italian! Sorprendente!
Click here for the menu https://bit.ly/35D3vF6
Pre-order 24 hours in advance. Call 2464 1169 or email muscat.dining@hyatt.com to know more.
Cook like an Italian!
Learn the true art of cooking Italian food with our Chef.. and the secret tips and tricks!
OMR 13++ per person
3 Course Set Menu
Pre-booking of class in advance / One on One or for group inquiries, call 24641189 or email muscat.dining@hyatt.com