Nothing says romance quite like a dinner for two, particularly surrounded by majestic Al Hajar Mountains and serene waters of the Gulf of Oman. For guests who are looking for romantic seclusion, The Chedi Muscat has launched their unique Full Moon Dinner experience.
On 28th January, guests can soak up views of the horizon from the resort as they experience dining under the sublime light of the full moon on the beach.
Surrounded by a charming panorama of the Gulf of Oman, the intimate evening will begin with a live performance by a local saxophone artist to set the mood. Guests can indulge in a varied choice of culinary delights as they pick their favorite from the buffet menu. The spectacular dinner under the stars will be served directly at the table and feature a choice of delicious seafood and prime cut meats that could be paired with an equally impressive beverage selection to enhance the evening.
The Chedi Muscat offers understated elegance and a perfect blend of Omani architecture and Asian Zen style. Located by the Al Hajar Mountains with its own private beach, the resort rises amidst an elegantly landscaped twenty-one acre garden oasis featuring eight dining options, a spa, a health club and three swimming pools.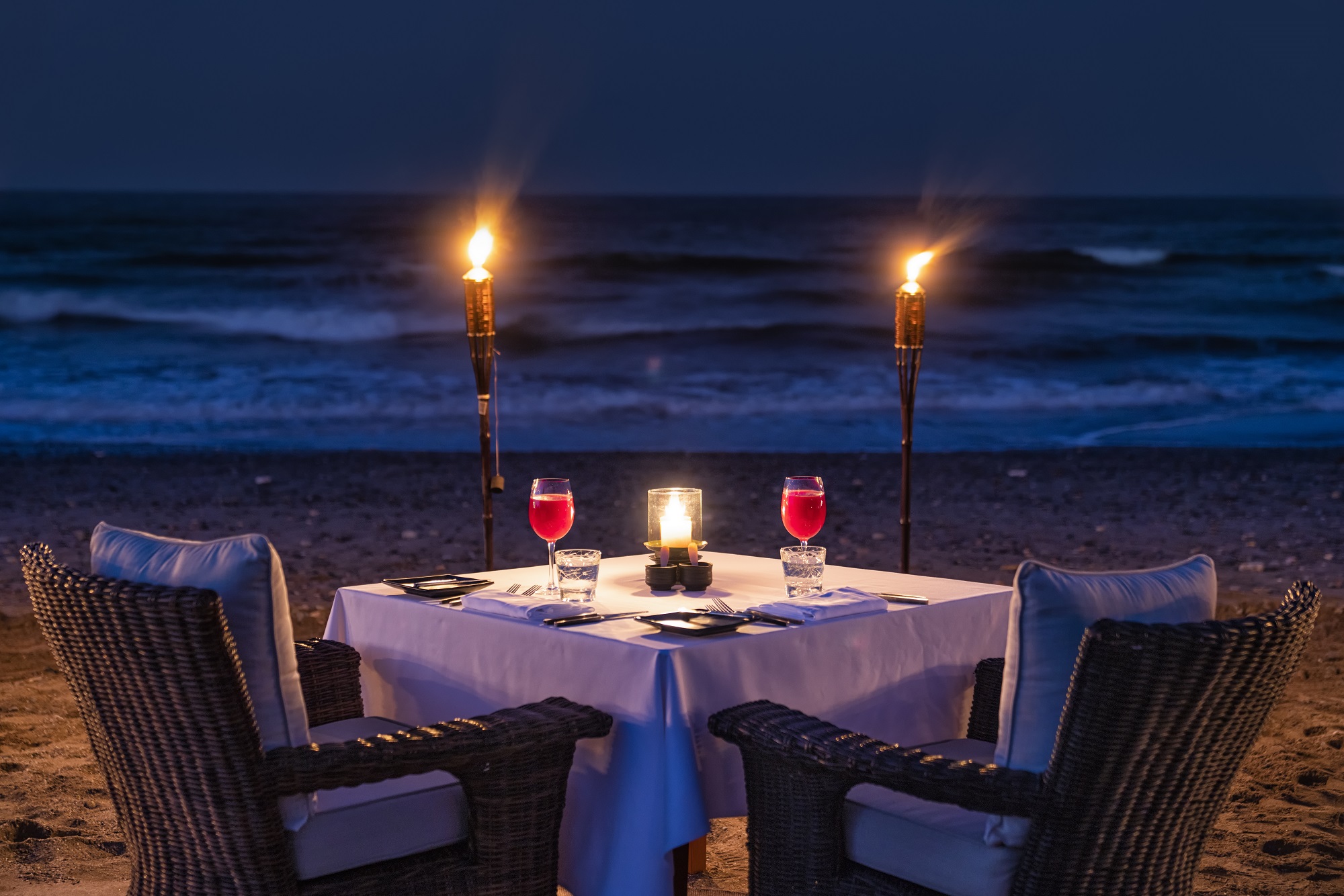 Price: OMR 60/per couple
Scheduled dates:
For more information or to reserve the Full Moon Dinner experience please call +968 96570342