The HUAWEI FreeBuds Pro adopts a unique rectangular-shaped earbud stem design, which is inspired by the black and white keys of the piano, and comes in three different colors: Carbon Black, Ceramic White and Silver Frost. The combination between the round compartment and the clean edges of rectangular-shaped earbud stems gives to the earphones an Iconic design. Its oval-shaped charging box passes on the design concept of HUAWEI FreeBuds 3.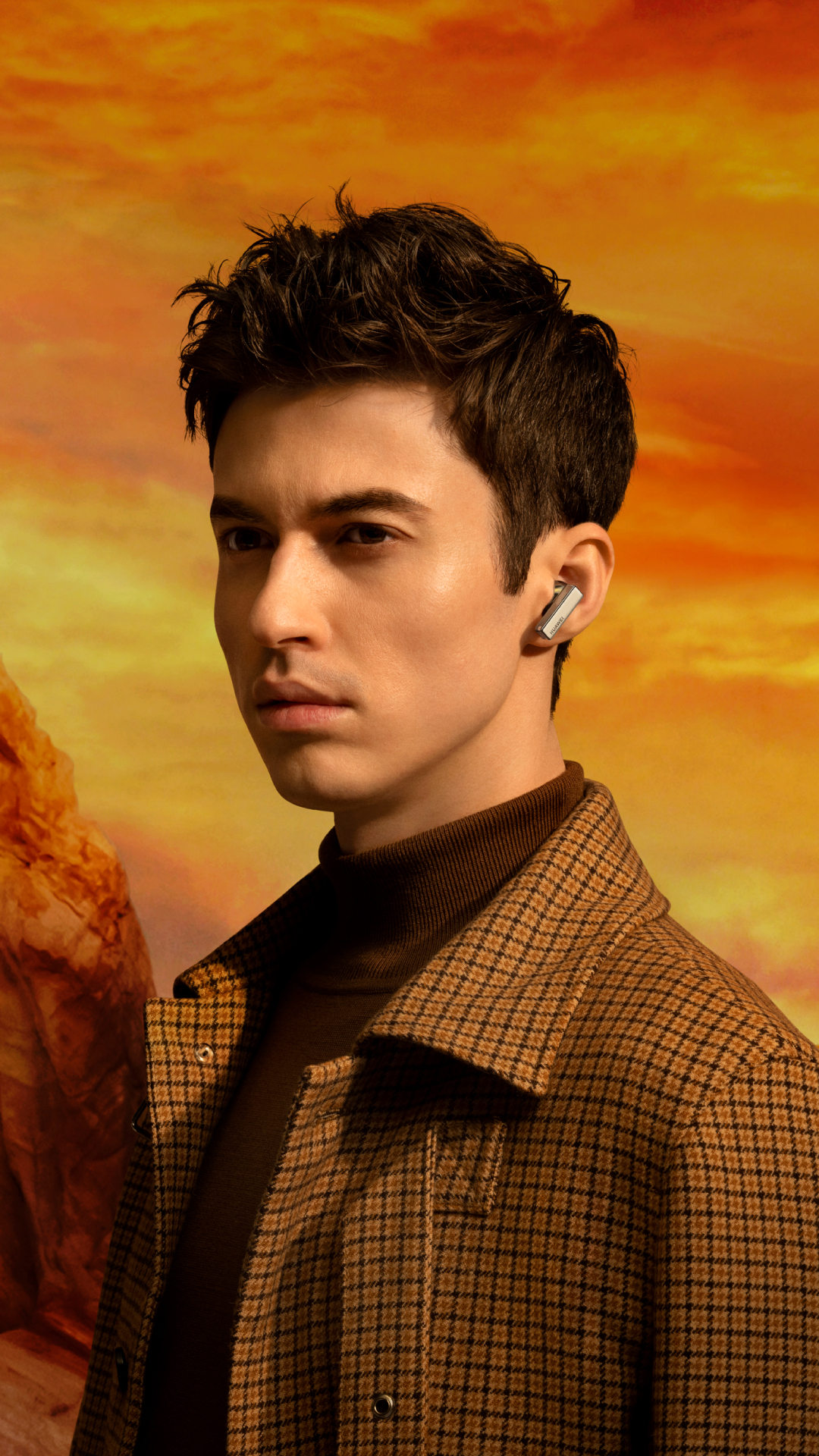 For the first time, Huawei has applied its Intelligent Dynamic ANC (Active Noise Cancellation) solution to HUAWEI FreeBuds Pro, forming a dynamic and acoustic sensing system using the built-in acceleration sensor, infrared sensors and many other various acoustic components. Based on that, the earbuds will automatically switch from General, Cozy and Ultra modes according to different types of noise in the surroundings.
Moreover, the HUAWEI FreeBuds Pro has two built-in microphones on inside and out of the each earbud. Coupled with a big dynamic driver that emits reverse noise cancelling sound waves for accurate noise cancellation, HUAWEI FreeBuds Pro provides industry-leading noise cancellation by up to 40dB. In addition, HUAWEI FreeBuds Pro also includes two hear-through modes. Under Awareness mode, you can hear your surroundings clearly even when wearing headphones, and you don't have to take them off when having conversations with others. The other hear-through mode is the Voice mode, which can be enabled in the "AI Life" app. To overcome wind noise during calls, HUAWEI FreeBuds Pro combines a 3-mic call noise cancellation system. Thanks to its long life battery, HUAWEI FreeBuds Pro can achieve 4 hours of voice call and 7 hours of music playback in a single full charge, and the total amount of use with the charging case is 18 hours of voice call and 30 hours of music playback.
Furthermore, the HUAWEI FreeBuds Pro supports dual-connectivity with two devices across different types and systems. Users can seamlessly switch between devices without being tied to a specific brand. The HUAWEI FreeBuds Pro has a small touch sensitive area at the middle of the stems. Featuring a cubic handle design, the HUAWEI FreeBuds Pro allows the user to pinch and slide the stems to convey various commands and offers more flexibility and comfort for interaction. It also avoids the pressure on the ear canal and stethoscope effect caused by taps.
There is no doubt that the competition in the TWS earphones market is very intense. However, HUAWEI Freebuds Pro stands out as a flagship product thanks to the combination of all its incredible features: comfortable wearing, intelligent dynamic noise cancellation experience, dual antennas, Bluetooth 5.2 bring stability and low latency, high magnetic density and superior stability dynamic driver with Grammy-level tuning. Thanks to its high-end design and top-notch dynamic active noise cancellation capabilities, the HUAWEI FreeBuds Pro is easily one of the best choices for those looking for a more immersive audio experience.