Anantara Al Jabal Al Akhdar Resort, one of the core luxury brands within the Minor Hotels portfolio, is pleased to announce the appointment of Chef Okan Demir as the new Executive Chef of the prestigious hotel.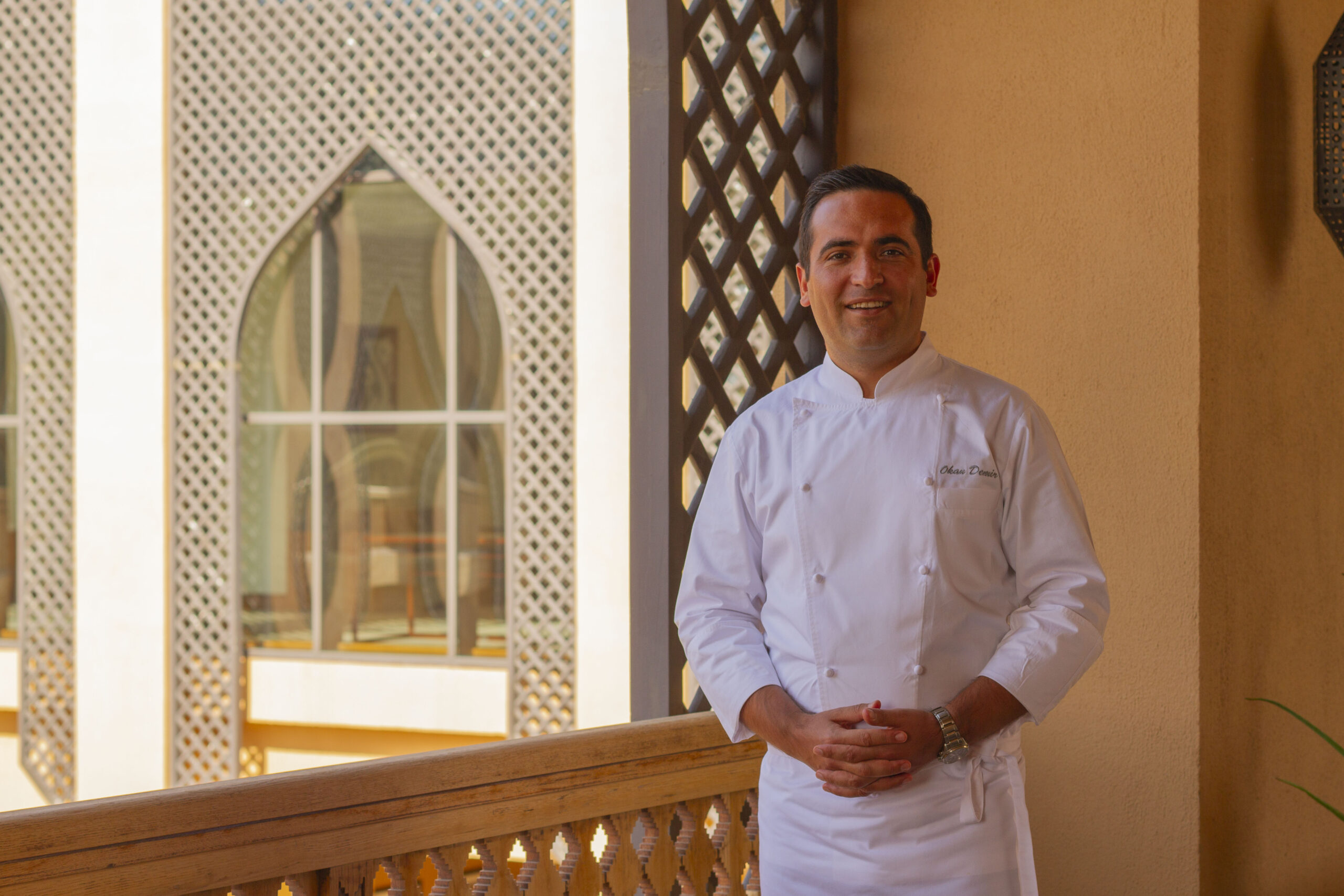 Recently joining the property, Chef Okan brings a wealth of culinary expertise to his new role, from leadership and management capabilities to hands on experience in the kitchen. Having previously held the role of Executive Sous Chef at the JW Marriott Muscat, the young chef managed all culinary operations across six F&B Outlets for the preopening and launch of the hotel. Okan's career has seen him through roles at various prominent properties within the region such as Chef de Cuisine at Al Bustan Palace Hotel, a Ritz Carlton Hotel.
Prior to that, he was once a part of the Minor Hotels team during his stint at Anantara Banana Island Resort in Doha. Chef Okan now rejoins the Minor Hotels family with over 15 years of experience in the hospitality industry under his belt. Equipped with a vocational certification in Culinary Arts from the Ankara Anatolian Hotel and Tourism Vocational High School, Okan is a highly qualified and well-established chef with a specialty in continental cooking techniques across Mediterranean, French, Italian as well as a mastery of Turkish cuisine.
Further to his culinary training, Okan also possesses a well-rounded knowledge in hotel, restaurant and kitchen management with key skills ranging from; food technology and safety to guest relations, cost control planning, and most importantly, menu planning and design. His successful career has seen him featured in top publications including Chaines de Rotisseurs, Destination KSA and Oman Daily Observer. Hailing from Turkish backgrounds, Chef Okan brings new perspectives and a unique style to the culinary and restaurant scene at Anantara Al Jabal Al Akhdar.
Speaking of his announcement, Chef Okan said; "I am delighted to be rejoining the Minor Hotels portfolio as a part of the amazing team at Anantara Al Jabal Al Akhdar. In just 4 years, the property has achieved incredible recognition and multiple accolades and it is my honor to serve the guests at the property. I cannot wait to use my knowledge of flavor and share my passion for food & beverage with all that visit the luxury mountain resort."
Rami Farhat, Acting General Manager at Anantara Al Jabal Al Akhdar commented; "On behalf of the entire team at Anantara Al Jabal Al Akhdar, we are excited to have Chef Okan become a part of our cherished team. With his vast experience in the culinary field, we anticipate him elevating our dining experiences to deliver a new level of luxury across all F&B outlets available in our home in the clouds and are thrilled to see all the amazing contributions Okan brings to the table."