Following the launch of YOYO² in March, BABYZEN now presents to you, YOYO bassinet, a must-have in YOYO range.
An alternative to the newborn pack, YOYO bassinet clips onto YOYO² and YOYO+, with the baby lying flat facing his/ her parents. For the first time, a stroller that offers two newborn solutions, YOYO² is the ultimate stroller for urban parents.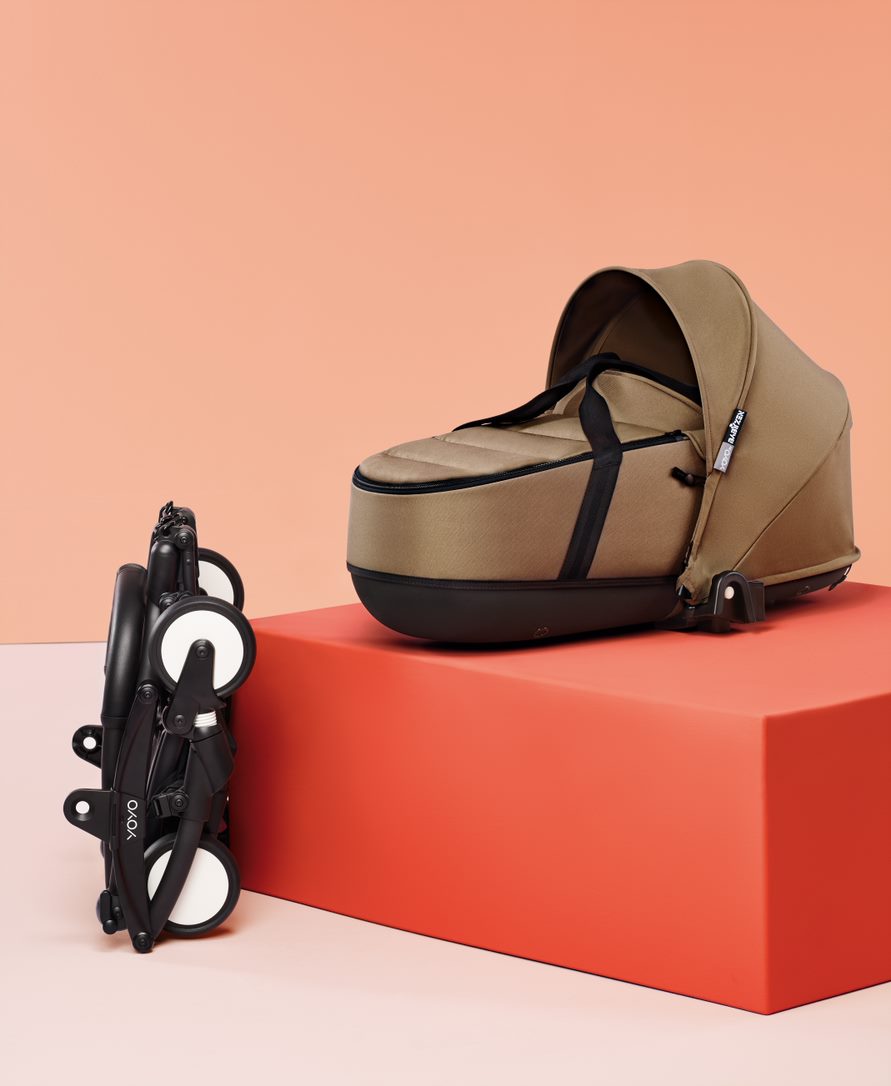 Created for newborns who weigh up to 9 kg (approximately 6 months old), YOYO bassinet is a real cocoon for babies. Thanks to its breathable, 4.5 cm thick double mattress, along with its semi-rigid shell and protective canopy, designed to let air flow freely, it offers incomparable comfort.
Its incredible lightness (3 kg) makes it easy to carry by hand or set on the stroller frame without waking up your baby when heading out for a walk.
Having dinner at a friends' or heading out for the weekend? Just unclip the bassinet from the frame and set it down to keep a close eye on your baby, and let him/ her sleep comfortably in his/her nest.
Need to put it away? The ultra-compact bassinet can be disassembled into two parts, offering optimal space saving storage.
With its bassinet, YOYO² remains just as manoeuvrable and as flexible.
More than ever, YOYO2 is the only scalable stroller you need.
BABYZEN YOYO bassinet, 250 euros, available from mid-September.
Technical information:
• Ultra-light: 3 kg
• Ultra-compact, disassembles into two half-shells for optimal storage
• Comfortable, breathable 4.5 cm thick double mattress
• Ventilated shell and canopy
• Semi-hard shell and enveloping foot cover
• Inner pockets
• Anti-UV (UPF 50+) water- repellent fabric
• Total weight of YOYO² with YOYO bassinet: 8.1 kg
• Available in 9 colors
• Certified for up to 6 months / 9 kg
• Mattress, fitted sheet, foot cover and canopy are machine-washable at 30°C
• Compatible with YOYO² and YOYO+ with adapters included