The latest global obsession in the cheesecake world is none other than the San Sebastian Cheesecake or the Basque Cheesecake. Being both rich and fluffy, it's baked at a very high temperature, causing the cake to develop a deep brown-baked outlet layer while maintaining a smooth and liquid-ish texture inside. The mahogany burnt top gives it a beautiful rich color but also adds the extra flavor notes that set it apart from other cheesecakes. San Sebastian Cheesecake is so creamy and dreamy that you might not even notice it doesn't have a bottom crust.
With a smooth custardy center and caramelized top, this ridiculously simple Burnt Basque Cheesecake recipe comes together from a handful of ingredients in a matter of minutes.
We urge you to bake one of these creamy feasts for yourself – you can thank us later!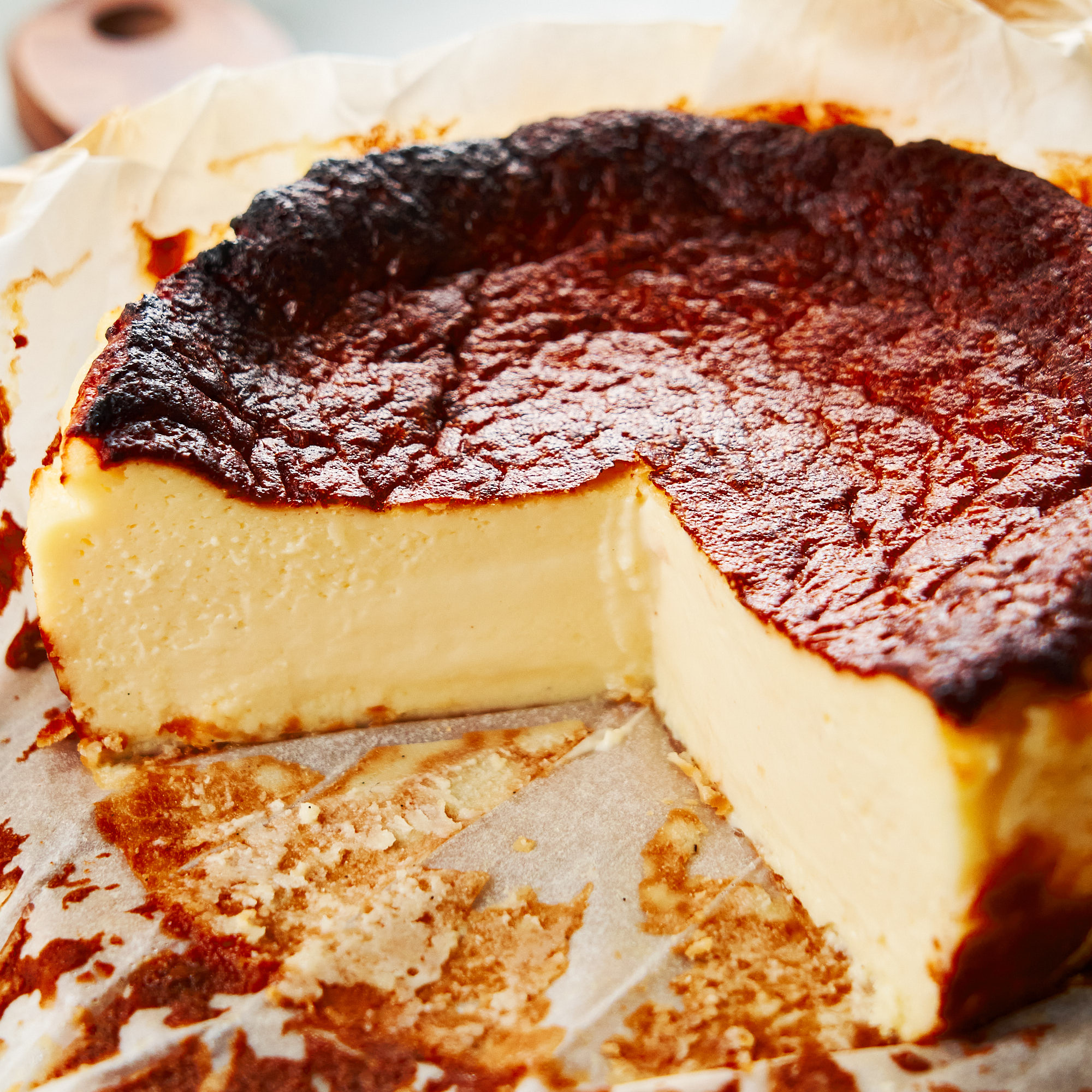 Firstly, let's get started with the ingredients and equipment you will need:
Basque Burnt Cheesecake
Cream cheese 500 gr
Sugar 170 gr
Cream 250 gr
Egg 110 gr
Flour 12 gr
Round 26 cm Mold
Parchment paper
Mixer
Mix sugar and cream cheese for 15 minutes in the mixer.
Next, add in the eggs.
Next, add the cream and milk and whisk for 4 minutes.
Fill the mold with parchment paper and the cheesecake mixture.
Then bake in a pre-heated oven at 200 degrees for 45 minutes until wonderfully brown on top.
It's as simple as that! Follow Executive Chef Ilias Doulamis below for great recipe ideas from Grand Hyatt Muscat!
https://www.instagram.com/p/BzlOZjhglCX/