After nearly five months of operation without the mouthwatering restaurant meals and poolside vibes of W Muscat, the beachfront hotel has reopened the doors to its vibrant dining venues. Bringing back all the favorites, signature grill-house CHAR, rooftop oasis Siddharta Lounge by Buddha-Bar, and the heart of the hotel, the Living Room, have returned to satisfy the cravings, alongside staycation and daycation offers for lapping up the remaining sunshine.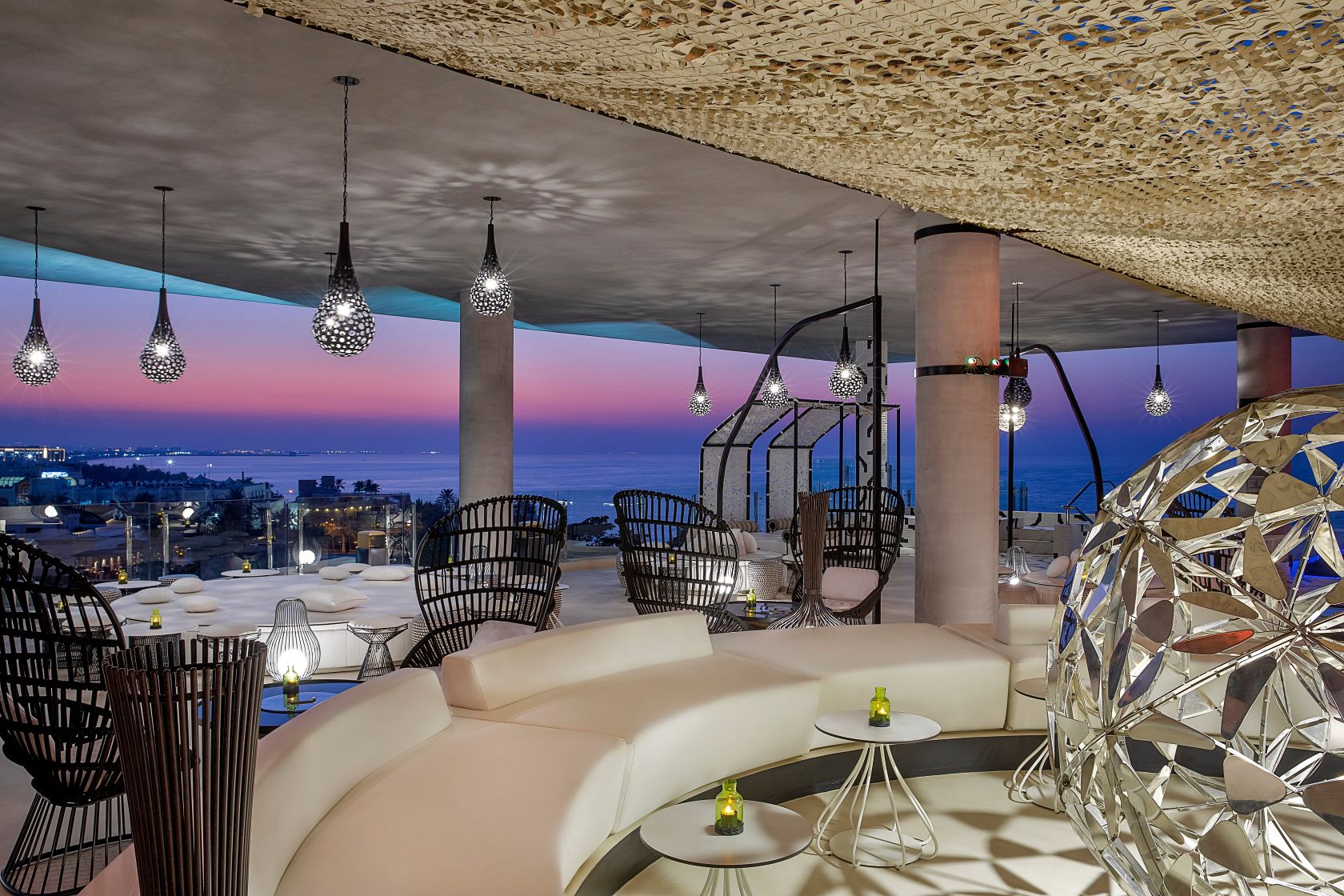 "It feels great to be able to fire up the kitchens again and welcome guests back into our restaurants, said Gerald Chevasson, General Manager W Muscat. "Enjoying warm al fresco evenings, refreshing pool days and top-quality food with friends and family are among our most-loved activities at W, and we've missed indulging in those moments with our guests over the last few months. I'm also delighted to announce that our long-awaited Chinese restaurant Ba Ban will be opening next month so there'll soon be even more reason to celebrate."
Bringing back their coveted char-grilled prime steaks and truffle-infused cheesy pastas CHAR have reopened with an extra spark, adding fresh new items to their menu, with head chef Guido, who has recently been embattled in a friendly Oman vs Argentina style cookoff, returning to serve his classic grilled Omani lobster and fresh local produce.
Meanwhile, Siddharta Lounge by Buddha-Bar continues to serve Muscat's best side-dish to its Asian-Mediterranean menu; panoramic ocean views over the edge-side infinity pool. The indoor-outdoor rooftop lounge is also bringing its culinary prowess to the breakfast world, offering breakfast from 630AM – 11AM weekdays and from 630AM – 12PM Fridays and Saturdays. The al fresco dining experience is amplified by DJ Armando setting the mood with his curated music selection from 7PM Tuesdays – Saturdays, while the restaurant's famous mixology continues to live up to its reputation, adding a juicy sidekick to meals.
After-work revitalizing and Ladies' Nights are finally on the menu again at the Living Room. Reopening from Wednesdays to Fridays, the venue's crafted mixology goes hand-in-hand with the daily offers, including Wednesday's favorite Ladies' Night and a 2-hour happy hour from 6PM-8PM Wednesdays to Fridays.
Going further, and keeping it fun as usual, there are staycation and daycation offers to be had, too. Relax and recharge with Chill-Time Daytime and get a Spectacular Room from 9AM-7PM. Spend the day lounging poolside, soaking it all in and enjoying a 20% discount on your B&F bill. Or maximize that holiday vibe with a staycation and regenerate in proper W style, waking up to breathtaking views and a hearty breakfast, starting from just OMR 65. Whether out on the town or in a chill-at-home mood, W Muscat never stops the good times.
Part of the Marriott International family, W Muscat is committed to implementing the highest cleanliness standards; all the while adopting best practices from around the globe to ensure the safety and wellbeing of its guests and talent at all times. As such, and in line with the Government's directives, some of W Muscat's facilities are not open during this time. More information about the hotel's Commitment to Clean can be found at clean.marriott.com
Reservations are mandatory. For more information, visit www.wmuscat.com, get social on Instagram @wmuscat, or call 22 120000.