Beautiful weather, exquisite views and tantalizing cuisine is what Al Bustan Palace, a Ritz-Carlton Hotel is made of. The stunning beachside resort is back, and with it a variety of distinctive dining experiences. Savor fresh local seafood, sumptuous grills and delectable desserts at the Beach Pavilion Bar & Grill. Indulge in a laid-back weekend lunch or dreamy dinner, while the sound of the waves and the cool sea breeze provide an ambient backdrop.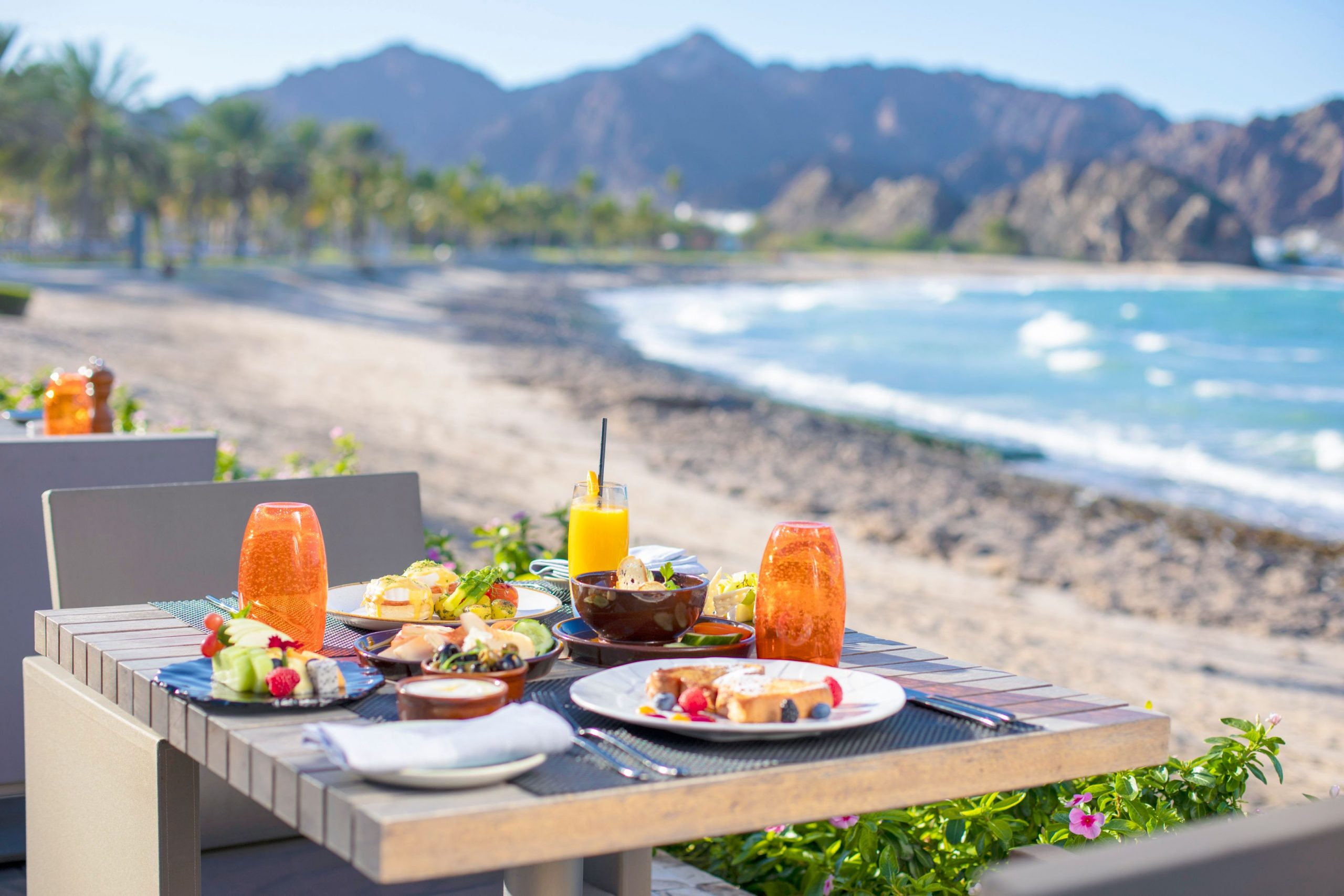 Or, settle down for lunch or dinner at Al Khiran Kitchen, showcasing flavors from around the world with panoramic views of the resort gardens all the way to the sea. The epitome of relaxed outdoor dining, poolside restaurant Blu Bar offers a variety of light bites and refreshing beverages. Enriched with authentic heart-warming hospitality and elegant charm, Al Bustan Palace, a Ritz-Carlton Hotel creates lifelong memories.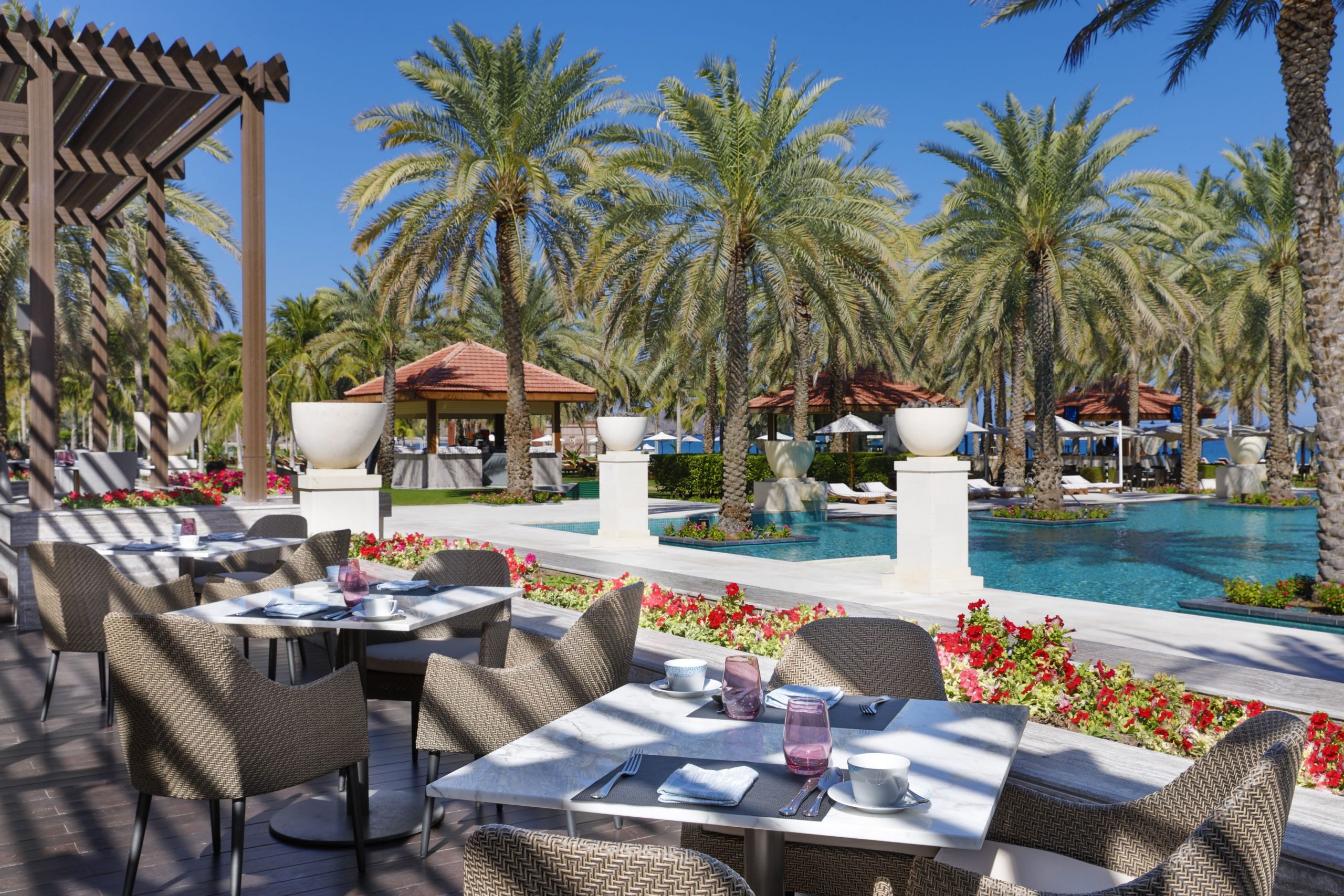 For reservations please call 2476 4444 or WhatsApp 98559333.
Al Khiran Kitchen
Lunch 12pm to 3pm, daily
Dinner (A la carte) 6:30 p.m. to 10:30 p.m. daily
BLU (pool and garden)
Food Service from 11 a.m. to 5 p.m. daily
Beach Pavilion
Lunch from 12 p.m. to 3 p.m. Friday and Saturday
Dinner from 6:30 p.m. to 11 p.m. daily