With lock-down slowly easing and Dubai having opened up to welcome international visitors since 7th July, there are a plethora of options to have a safe and socially distanced stay in the city.
With an array of stunning, luxurious stays for travellers looking for something that bit more special including secluded penthouses and private villas to more unique experiences, Dubai really does have it all.
While visitors can expect to see a few changes with social distancing measures front of mind, those visiting the emirate can still enjoy warm hospitality, plenty of sunshine and a vacation full of beautiful memories to last a lifetime.
Luxury Villas
With a selection of Luxury villas to choose from with the best hotel facilities, including Jumeirah Dar Al Masyaf, guests can enjoy the privacy in one of its seven boutique villas, each with its own private pool. Guests can relax in lush gardens, enjoy the resort's private beach or take the waterway to world-class restaurants.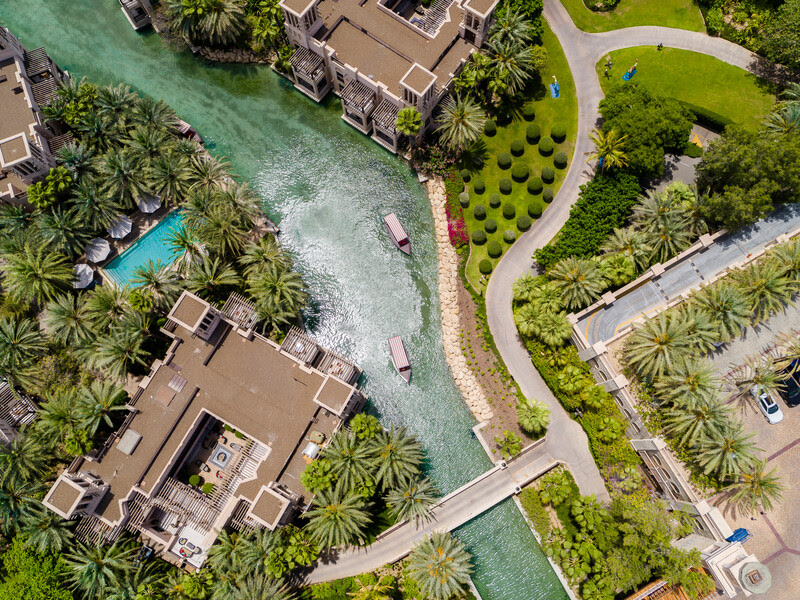 Guests visiting Anantara The Palm Dubai Resort will be surrounded by endless blue in an over-water villa, the first of its kind in the region. Visitors can expect to wake up to stunning sunrises and spend days out on the terrace suspended over the waters, whilst a Villa Host is on hand to offer personalised concierge services.
Private Penthouses
Jumeirah Hotels and Resorts that allows guests to stay in complete privacy while enjoying a well-deserved change of scenery. From personal butler service to private plunge pools and exclusive gardens, visitors can enjoy a sense of comfort and tranquillity in a tantalisingly secluded environment. Jumeirah Al Naseem recently opened two penthouses – the galley-inspired Ocean Penthouse and the spacious Royal Penthouse – offering privacy, sublime views of the Arabian Gulf, and featuring a private 11-metre infinity pool to cool off.
An Upscale Combination
For holidaymakers wanting to make the most of the crystal blue Arabian Gulf, Eden Yachting offers a charter yacht and crew service for guests to cruise out of the Dubai Marina. Guests can relish in delectable refreshments and dine onboard. There is no better way to spend a luxurious day in Dubai than on the water.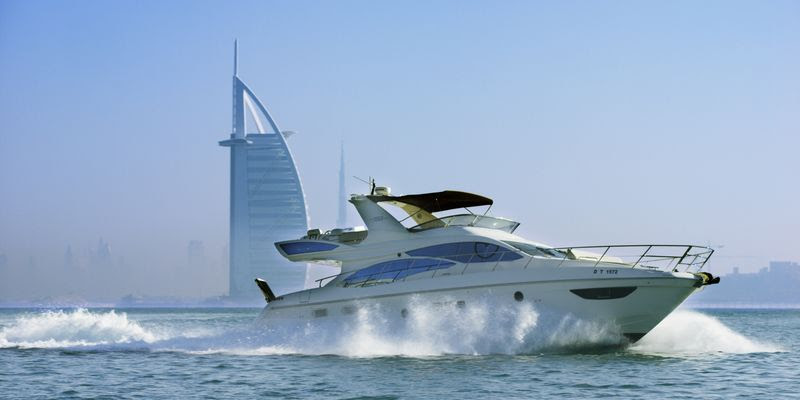 Visitors to Dubai can indulge in one of the most luxurious and exclusive experiences available by taking a Dubai seaplane charter that offers panoramic views of the city. This private tour with Seawings has plenty of room and large private viewing windows, allowing guests to have uninterrupted views over the city, desert, and sea.
Secluded Desert Escapes
Stargazers visiting Dubai will enjoy the out of the world pop-up Starlight Camp. Nestled within a natural amphitheatre in the dazzling Arabian desert, the Starlight Camp never fails to amaze. Offering guests, a peaceful getaway in a carefully chosen location amongst the golden dunes, it is equipped with a large crystal roof tent, chic lounge, warm bonfire, dining area, BBQ facility, as well as a food and beverage trailer.
Relax and unwind at Al Maha Desert Resort, transporting guests to another world. With stunning panoramic views and five-star amenities the resort blends the serenity of the desert with modern luxuries. Visitors can discover a different side of Dubai through a number of experiences, such as dining amongst the dunes and gazing at the stars. With dining options that range from traditional Arabic cuisine to international dishes, the eco-luxury Al Maha resort aims to please every type of palate.
Visitors can immerse themselves in the beauty of the dunes and experience an unforgettable evening under the stars in a bespoke setup at the Nara escape camp. Guests can tailor the private experiences to their preferences including creating their own menu with French Chef Franck Sanna, enjoying activities such as watching a fire show, a desert hike and yoga.
Luxurious Spas
Dubai takes luxurious spas to whole new level. Talise Ottoman Spa at the Jumeirah Zabeel Saray provides an abundance of luxurious services in a stunning setting, leaving guests more refreshed than ever. One&Only Spa at the One&Only Royal Mirage offers guests a path to wellness, health and beauty with an array of unique, luxury treatments and ShuiQui Spa at Atlantis, The Palm allows visitors to rejuvenate and unwind with a range of innovative and dedicated treatments for the body and soul.