JW Marriott Muscat's warm and uplifting dining concepts are designed with togetherness in mind. Break from the usual routine and spend some quality family time at Kitchen 7. Make the most of the JW Brunch every Friday featuring a wide selection of appetisers, local seafood, grills, sushi and desserts that are sure to satisfy guests big and small.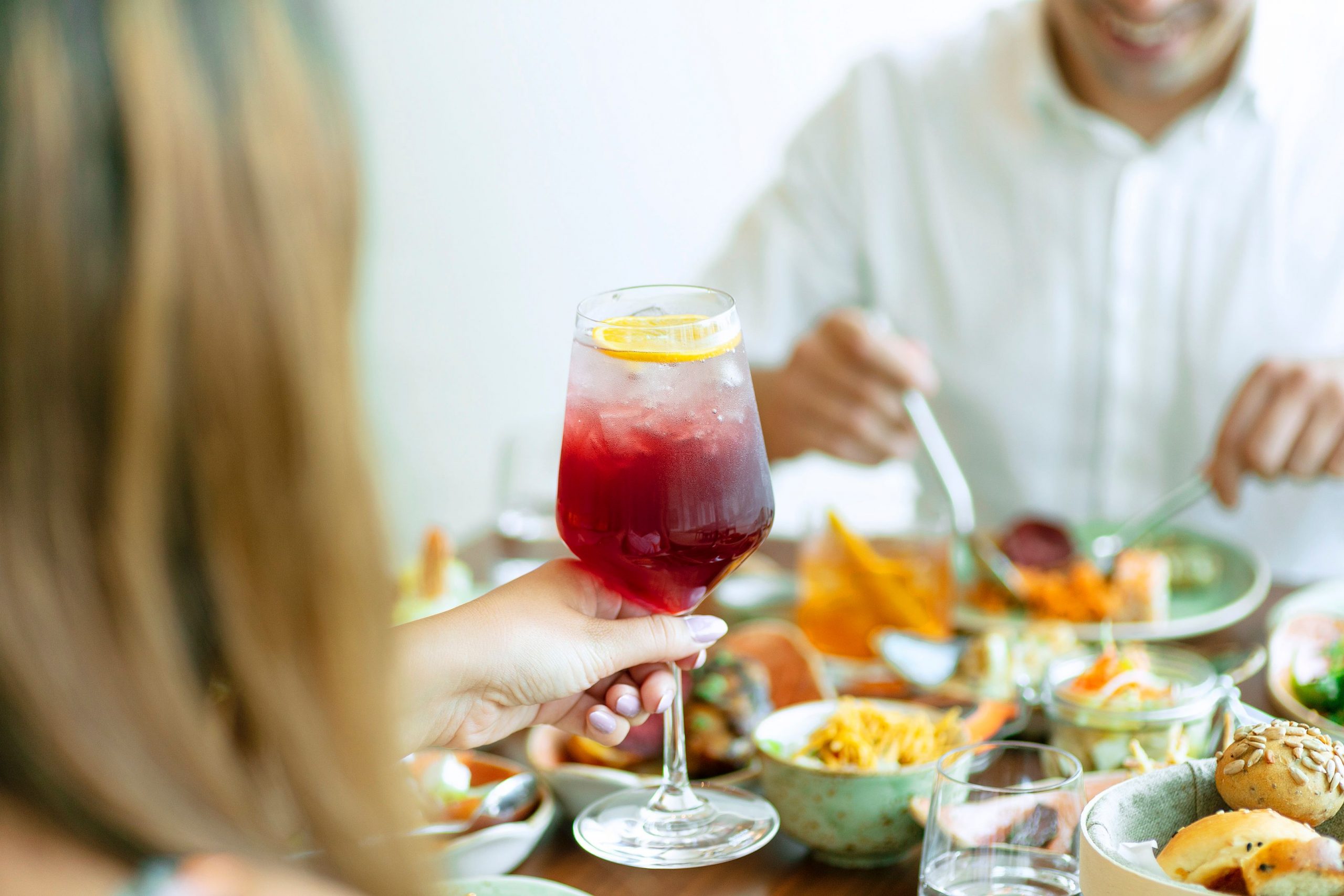 This A La Carte Brunch is all you need to enjoy a lazy Friday with family and friends. Food is made on-the-spot and served freshly on your table, whilst you can enjoy both indoor or Al Fresco dining on the terrace; the perfect way to watch your kids play while you dine in comfort. The little ones even have a dedicated counter of dishes for their enjoyment to be explored.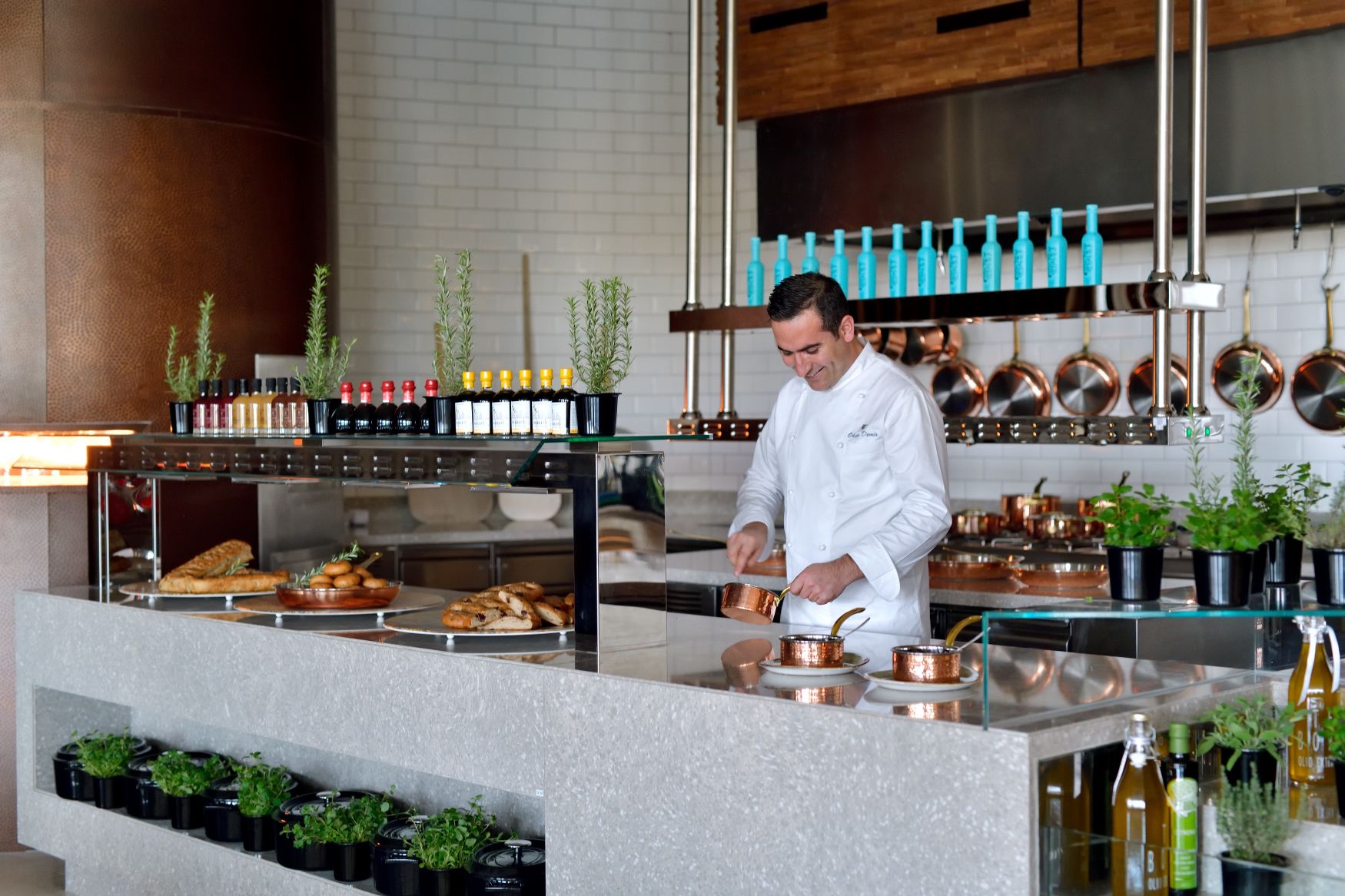 Our Foodies Top Picks?
1. Start your brunch with a freshly-made Asian shrimp salad, packed with flavours that compliment the artisanal bread basket and salted butter.
2. Next stop, don't forget to indulge with a stone-baked Margarita Pizza at the Italian station, which also serves fresh pasta.
3. For the mains, opt for the BBQ Short ribs. These superbly braised and tender short ribs are unmissable and will tantalise even the most discerning of meat lovers.
4. Be sure to luxuriate in the delectable creamy lobster thermidor served in its shell.
5. Ahoy! Head over to the sailor station and dive into the sushi station where a world of salmon nigiri, California rolls and lightly-battered tempura await.
6. Last, but certainly not least, for your sweet tooth, dig into a classic New York Cheesecake or the oh-so-cute Tiramisu cups; truly satisfying.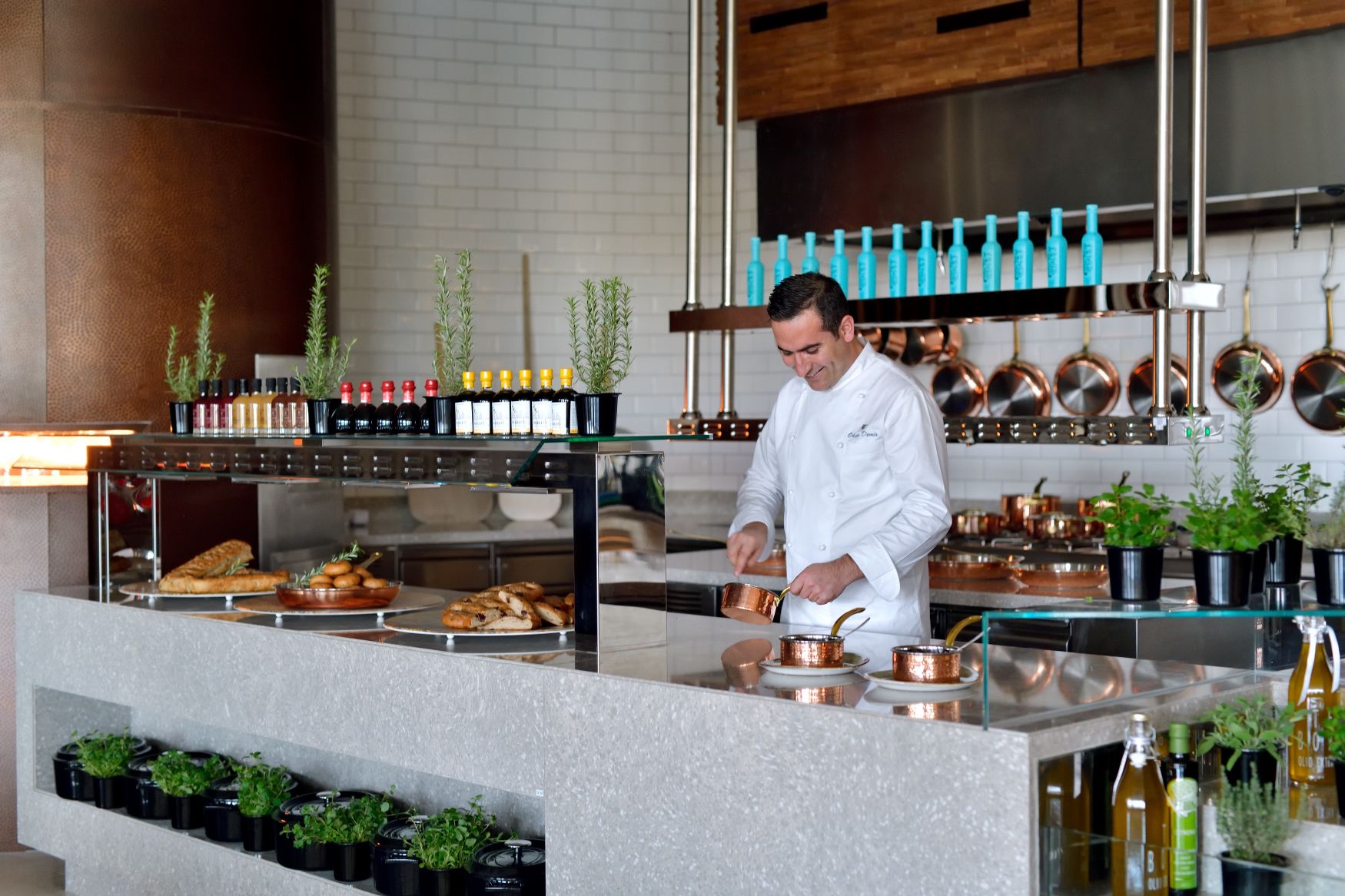 Despite the 'new-normal' requiring certain rules, JW Marriott Muscat have surely been able to deliver an upscale brunch experience with all the 7 flavours of the globe accommodated.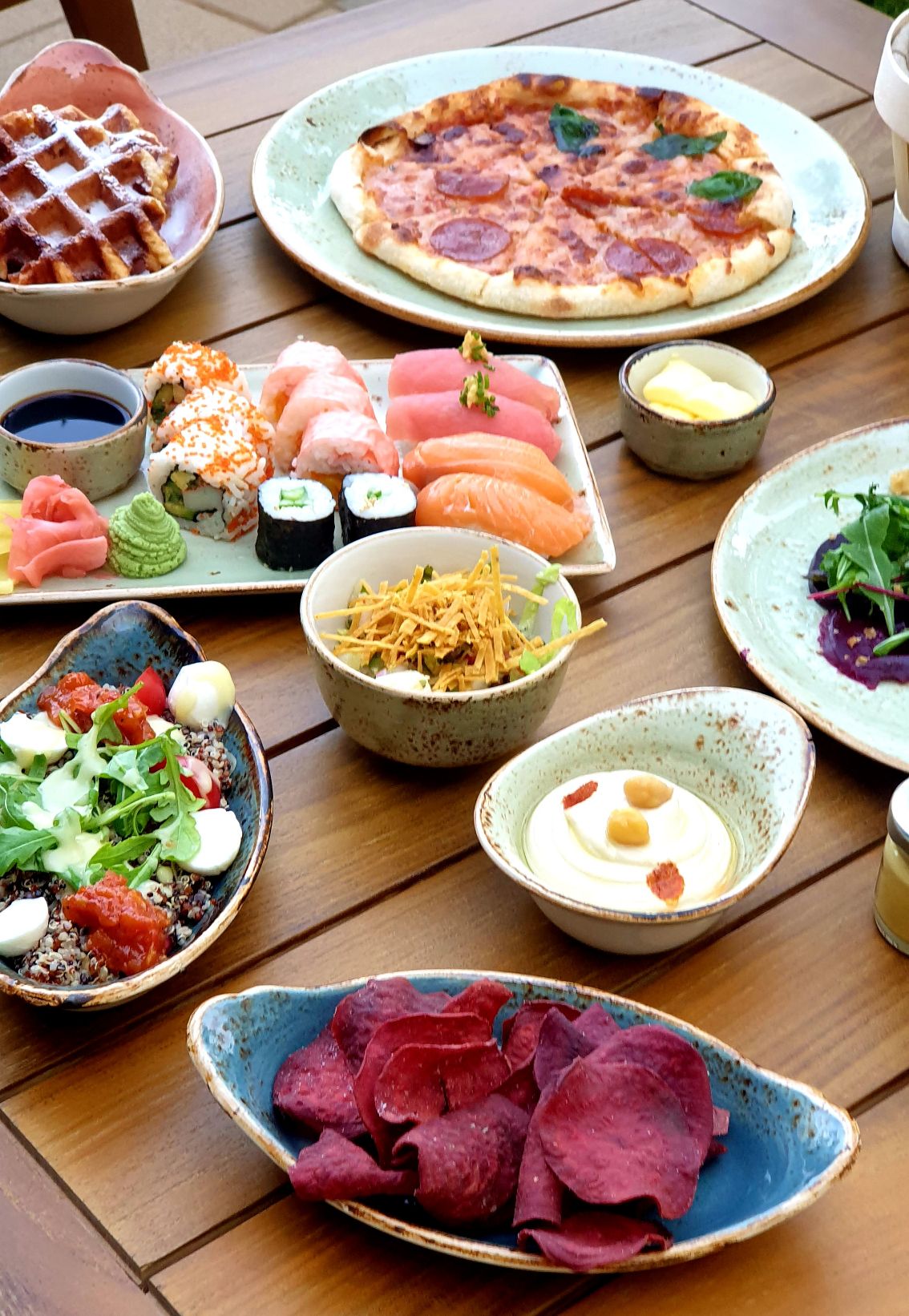 This family-friendly brunch is sure to make your weekend one to remember.
For reservations, call 2492 0000
For more information follow @JWMarriottMuscat
Kitchen 7
Open daily for
Breakfast 7 AM – 10.30 AM
Lunch from 12.30 PM – 4.30 PM
Dinner from 6.30 PM – 10.30 PM
JW Friday Brunch
At Kitchen 7, every Friday from 1.30 PM – 4.30 PM
OMR 18 per person or OMR 28 per person (enhanced package)
50% saving for children 6-12
Children under 6 eat free
Exclusive of Tax