One of the very few things that kept me sane during these dreadful times is consuming art; a medium that offered me a colourful escape into the creative minds of our generation, and a wonderful reminder of how much talent there is in this world. I spent most of my quarantine marvelling at some of the most beautiful artworks that, at times, resonated with me and my daily struggles. As I became a fervent follower of all things art, I felt that it's a perfect time to look forward to a new era of Omani artists who are set to inspire the world with their unique art.
With a plethora of talent in the region, here are seven very individual artists who continue to help define art in Oman, serve some thought-provoking visuals, and contextualise the aesthetic of tomorrow.
MOHAMMED AL ATTAR (MIMOON)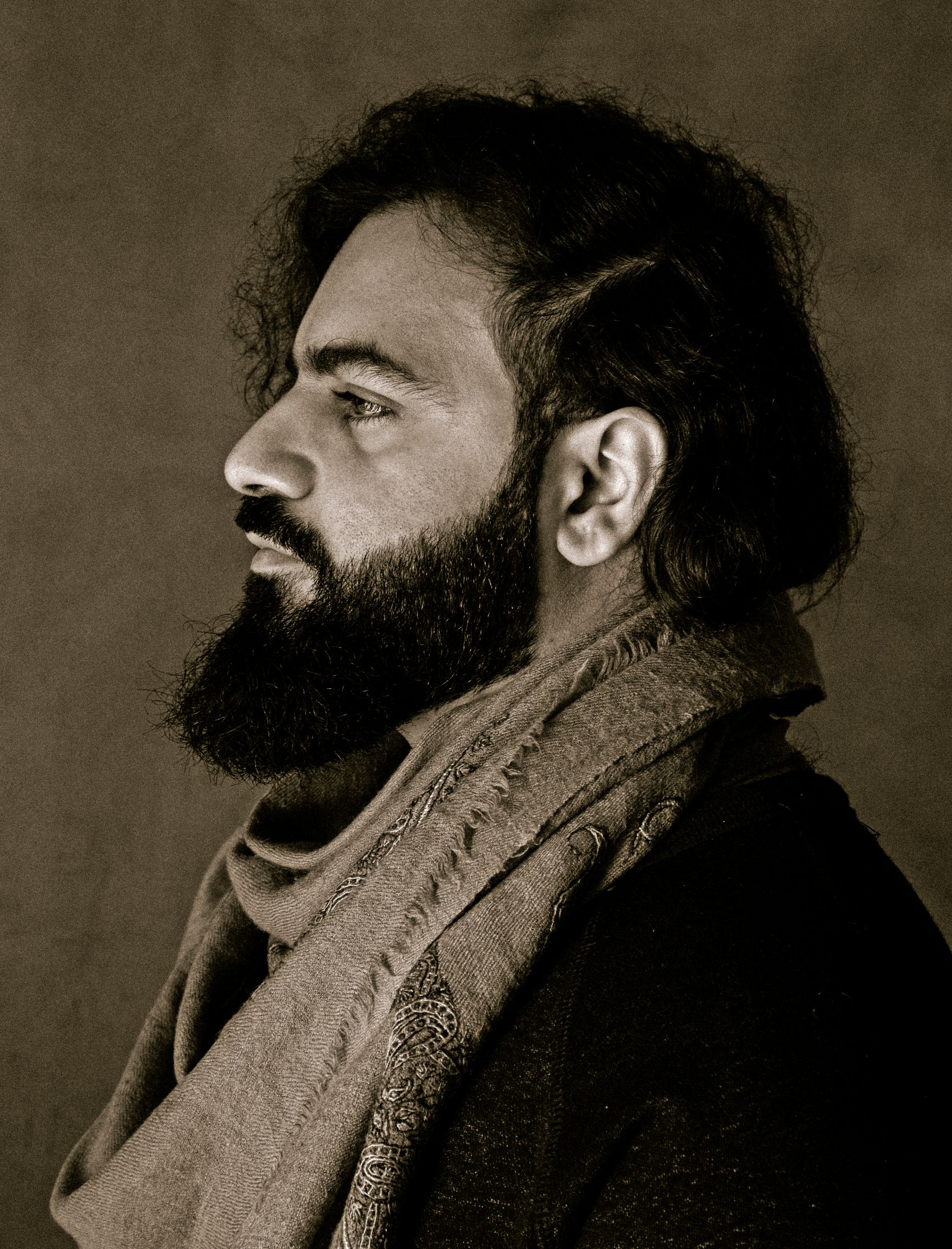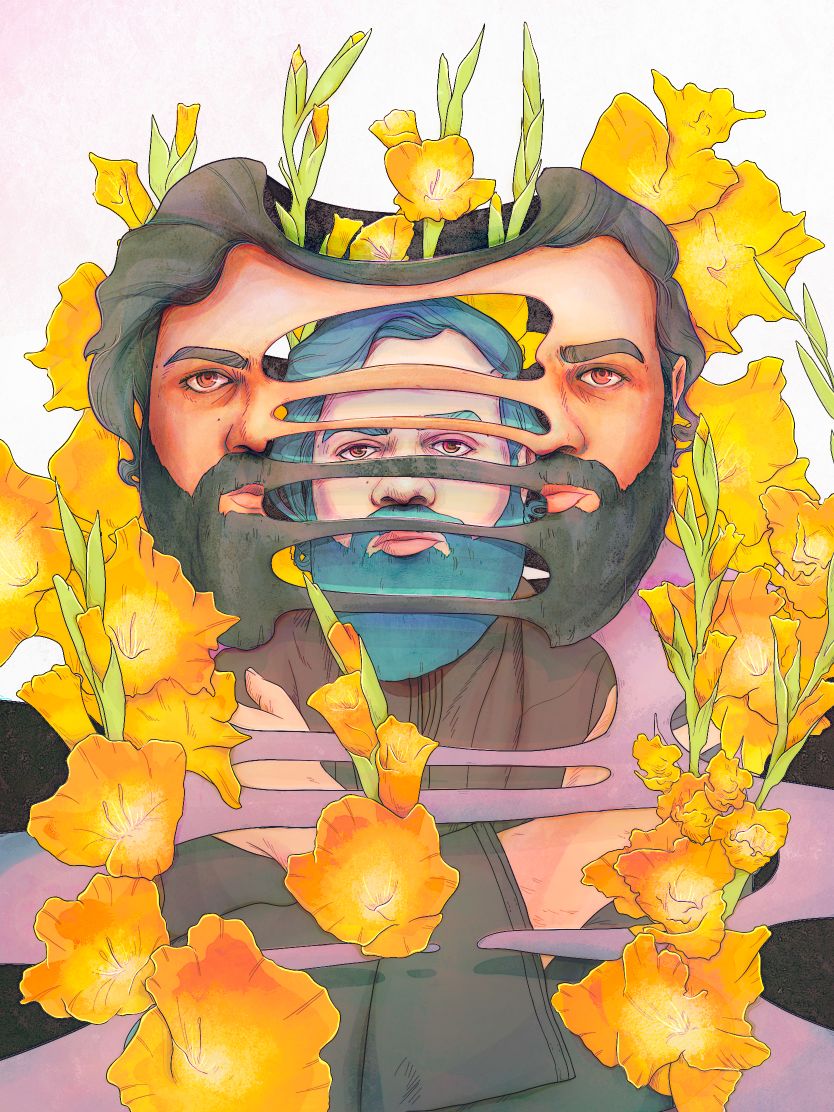 Sometimes the universe conspires to birth an imaginative dreamer, and I am proud to say we have our very own Omani illustrator who's known for his unique interpretation of playful and otherworldly characters that seem to have come straight out of a Disney feature. Mimoon's artistry in crafting original characters is seamlessly impeccable. The Oman-born, lawyer-by-day illustrator focuses on concepts that carry depth and dimension through signature strokes and colour palettes, and his witty, spontaneous personality and charm aids in his storytelling mastery. Growing up, Mimoon has always felt alienated, a rare species that descended from outer space; his imagination ran wild. He enjoyed watching cartoons and sketch the characters in his own rendition. As time passed, he continued to develop his skills and bring his animated creatures to life using watercolour and digital mediums. His artworks reflect some of his struggles with relatable themes such as self-care and self-reflection. Today, Mimoon has become a force within the art community in town. He's been featured in local publications and Oman TV, runs a weekly art club for aficionados, and is working on publishing his art book. How does he spend his free time you ask? He has 12 sketchbooks (and counting) filled with penciled inspirations that are truly amazing. Hopefully, you'll get a chance to see them; they are a testament to his unparalleled talent.
Keep up with Mimoon on Instagram: @mimoon_art
MAYS AL MOOSAWI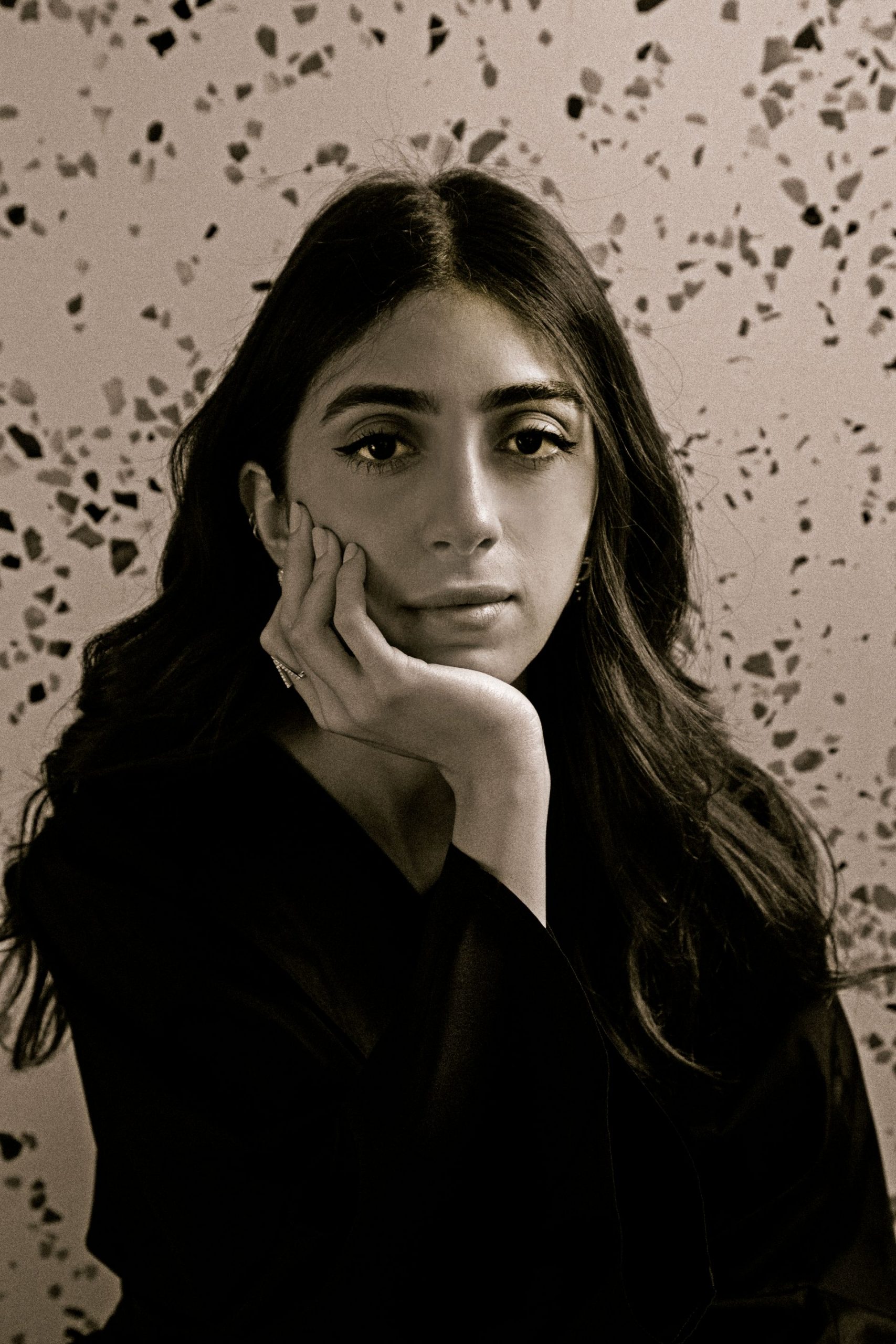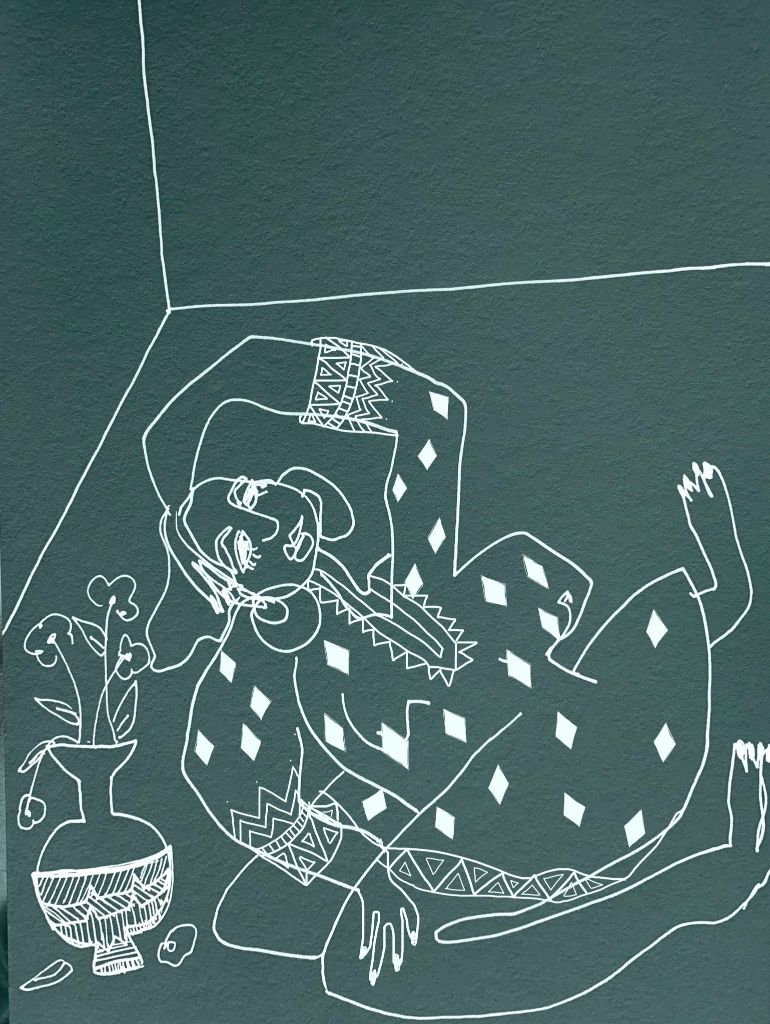 What makes Mays' work quite relatable is that she isn't afraid to tell her story the way it is, which is why she has become a household name in the art community. The full-time painter and illustrator is known for her signature hand-drawn aesthetic that can be found gracing gallery canvases, walls of private homes, and casual clothing. The animation graduate began her creative journey with experimentation that led her to conceive unique characters we all came to love. Ever since she found her best painting style, she has crafted numerous designs that defy the typical human form and create symbolic characters with elongated and exaggerated features, and sport ultra-thin lines in a combination of monochromatic or neutral palettes. Interestingly enough, Mays rarely sketches her artworks; her concepts progress as she lays her emotions on a canvas. The artist has now begun taking a jazzier approach to her work, incorporating a tang of colour, especially for Omani-inspired patterns. When Mays isn't concocting a new project at her studio, you could find her organising art gatherings across Oman with her Art Walk initiative (@artwalk.om). Her work has been exhibited across town and beyond.
Keep up with Mays on Instagram: @maysalmoosawi
ABDULRAHM AL KENDI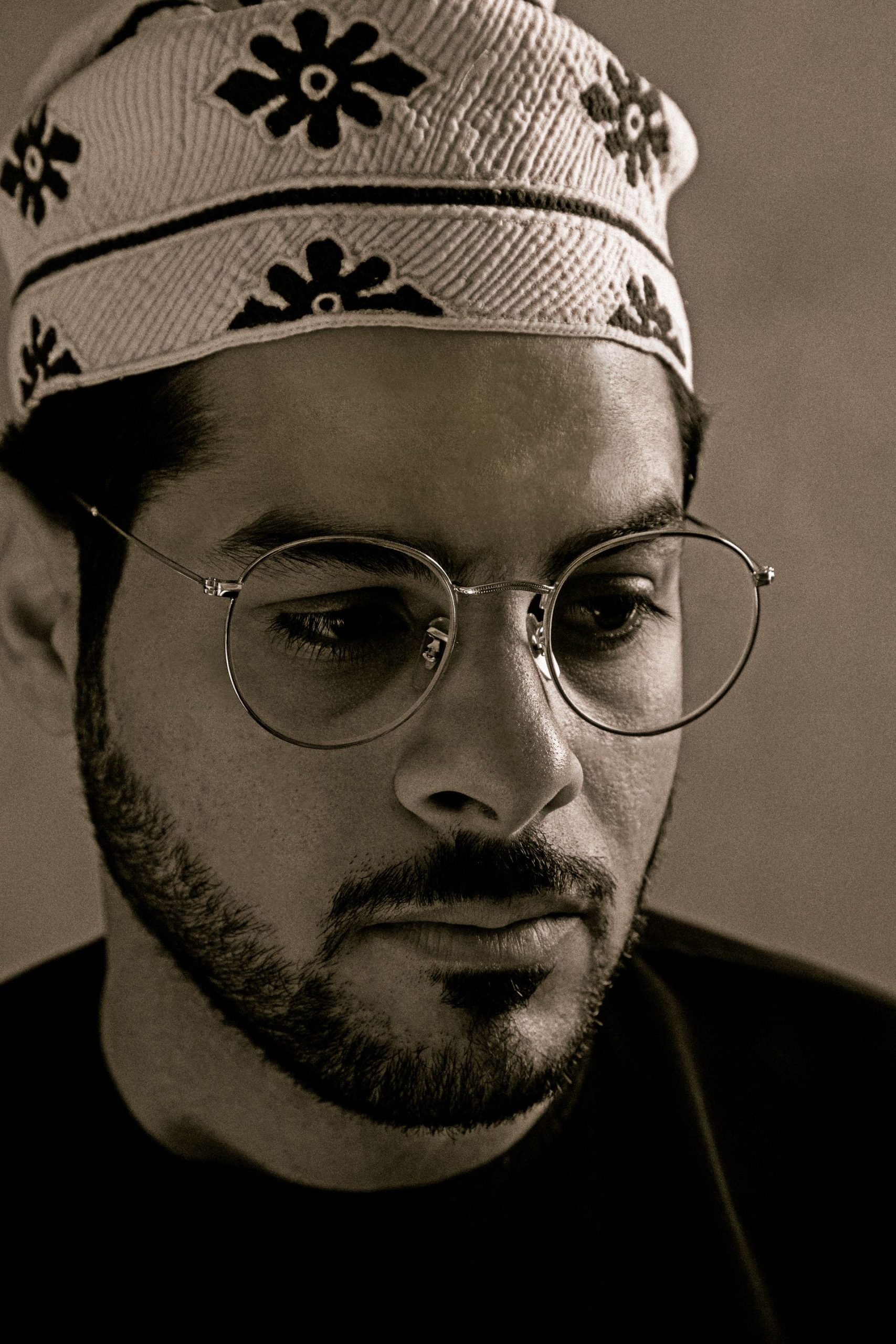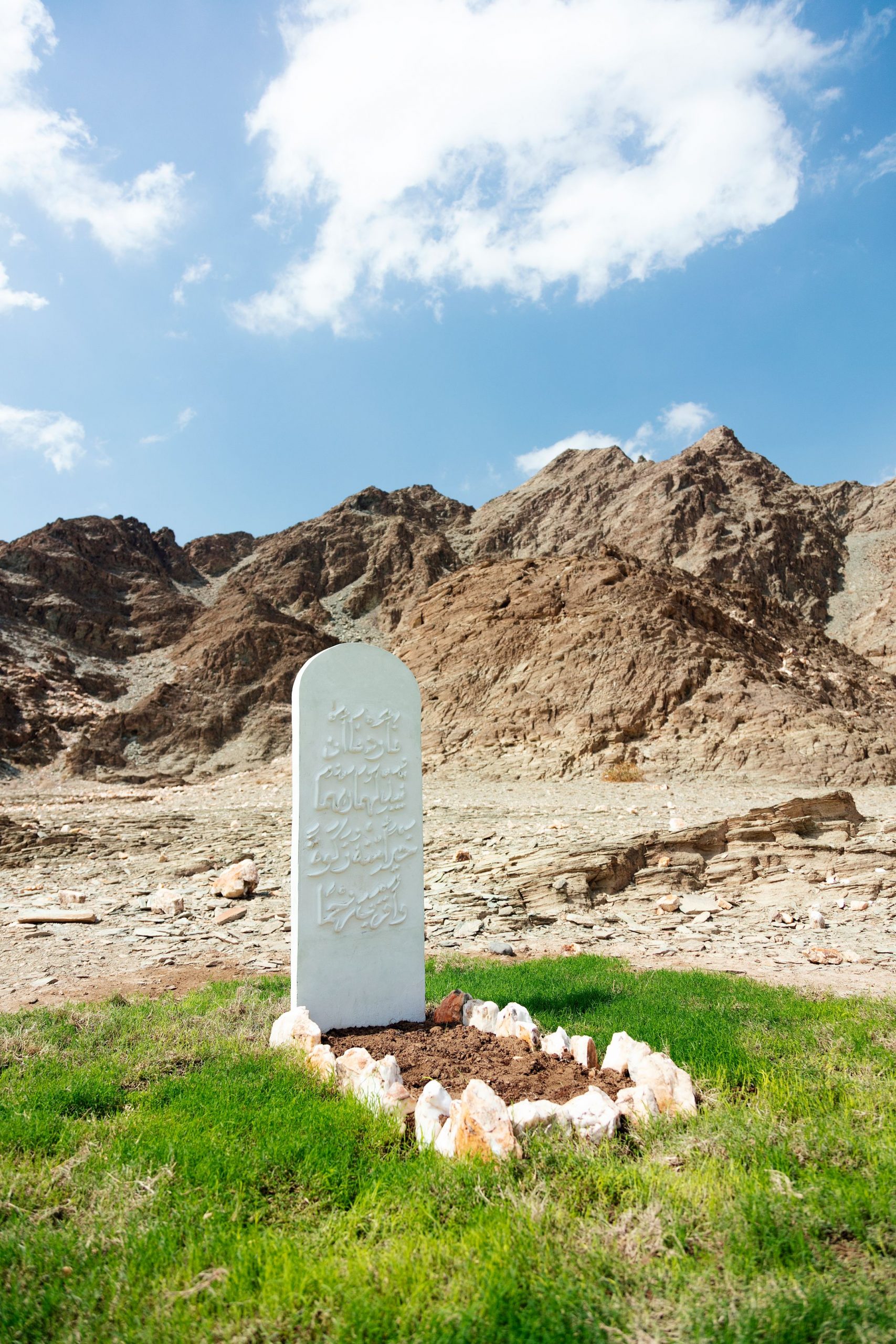 Abdulrahim Al Kendi is a gem of an artist whom we should protect at all cost. A conceptual visionary with creative drive that transcends beyond imagination; his storytelling represents a number of important societal issues that initiate much-needed conversations in modern Oman. With his charming and likable personality, you can't help but feel the need to get to know him and explore his beautiful mind. The Nizwa-native began his journey as a creative director at one of Oman's leading production companies, Akkasa, before embarking on his own art journey. After becoming acquainted with the world of concept art, he began using the medium as a vehicle to express himself and deliver key messages through artistic installations. Given his upbringing, his installations are heavily (and beautifully) inspired by religion. One of my favorite installations titled 'Fate' revolved around the idea of a false messiah, in which he built a false tomb on the outskirts of Muscat. The concept is inspired by a Quranic story about a child who was killed by his righteous parent, prophet Al Khidr, after a divine revelation revealed that the child would grow up to become disobedient. The tomb was surrounded by grass, which represented the prophet's presence who is known in the holy book as the holder of agricultural powers. Visually, the work presents Oman's landscape and integrates the culture and people's attitudes of mysticism around historic sites. "the installation presents a fictional reality whereby I accentuate a cultural attitude, paying homage to my identity while also challenging notions of faith and historic accuracy of events" Abdulrahim explained. What makes his work special is the rawness and grandness of his concepts, which are nothing short of masterpieces.
Keep up with Abdulrahim on Instagram: @aboodeen
MUAYAD AL FANNA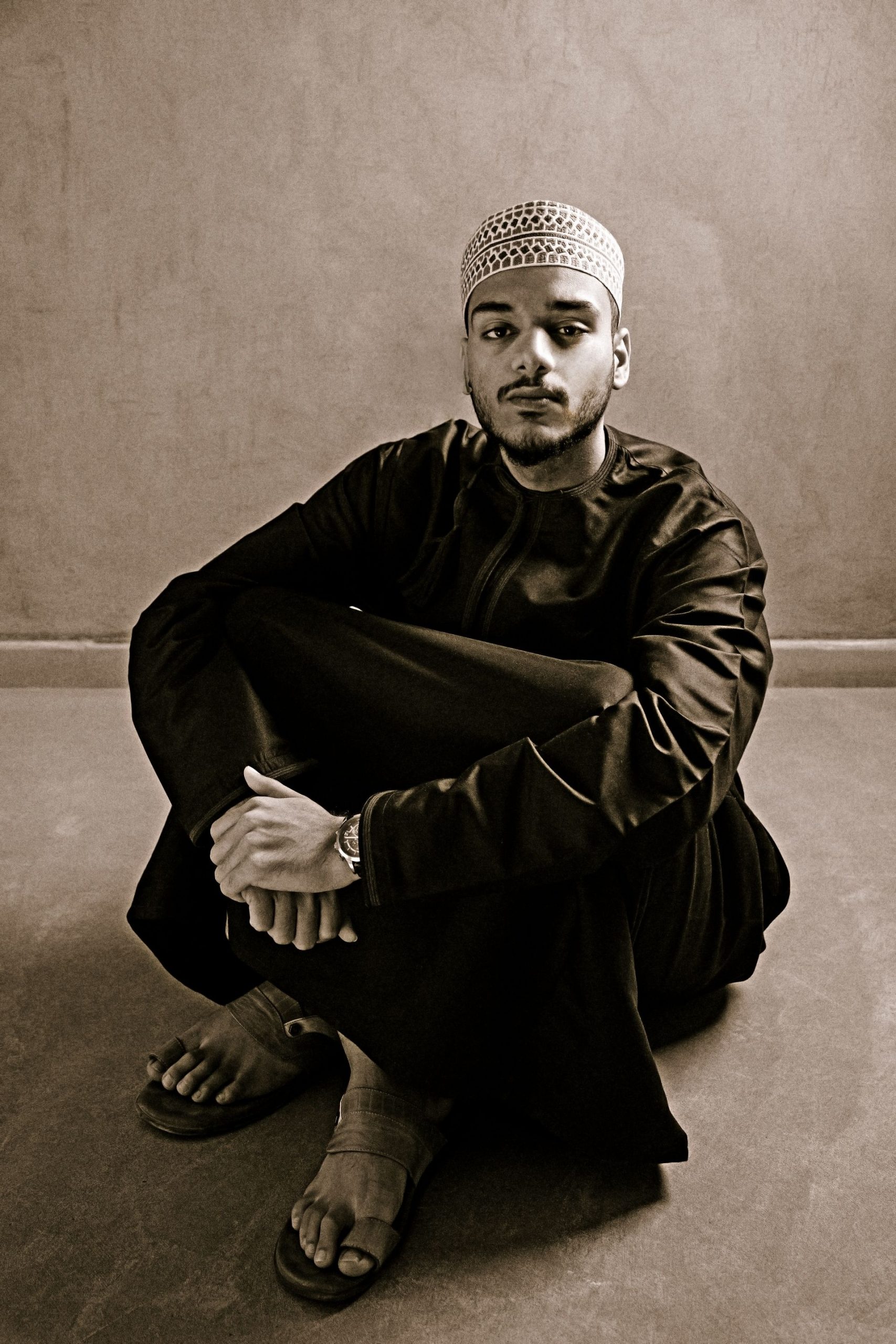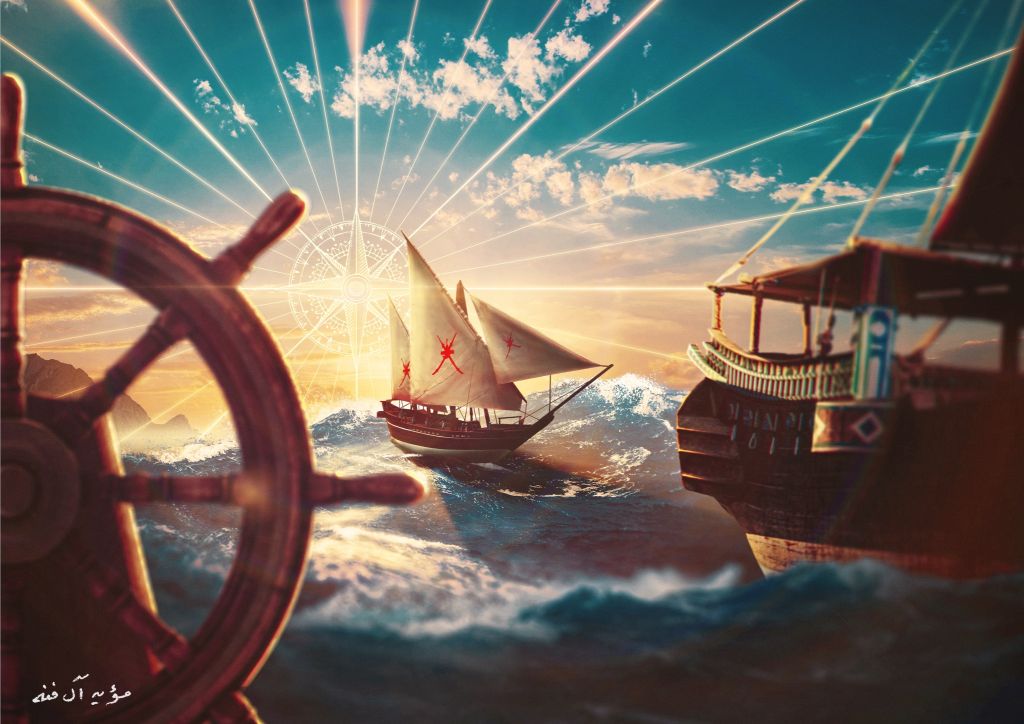 Muayad's work never ceases to amaze the masses. He is simply atop the list of best digital artists in town in the field of photo-manipulation; his over-the-top, surreal concepts that stem from a colorful imagination have received quite the praise (and an accolade from the Ministry of Tourism). After graduating from the Higher College of Technology with a degree in Photography, the artist began his artistic journey towards perfecting his skills using Photoshop. He became unstoppable. What I admire about his work is the seamless collision of genres in his photography and digital work — recent billboards featuring his work speak to that. Much of his work revolves around dreamlike aesthetics and high-end concepts that uniquely paint the culture. His artwork of the late Sultan Qaboos bin Said went viral for its impeccable artistry and color palette. His work for the telecom giant Omantel was an acclaimed piece, his tribute to his hometown of Sur, titled Safinat Fath Al Kheir, served as a powerful expression of true love, and finally his latest project, Sahwa, inspired by the iconic landmark is something to marvel at.
Keep up with Muayad on Instagram: @mua4yad
TANYA SHAMIL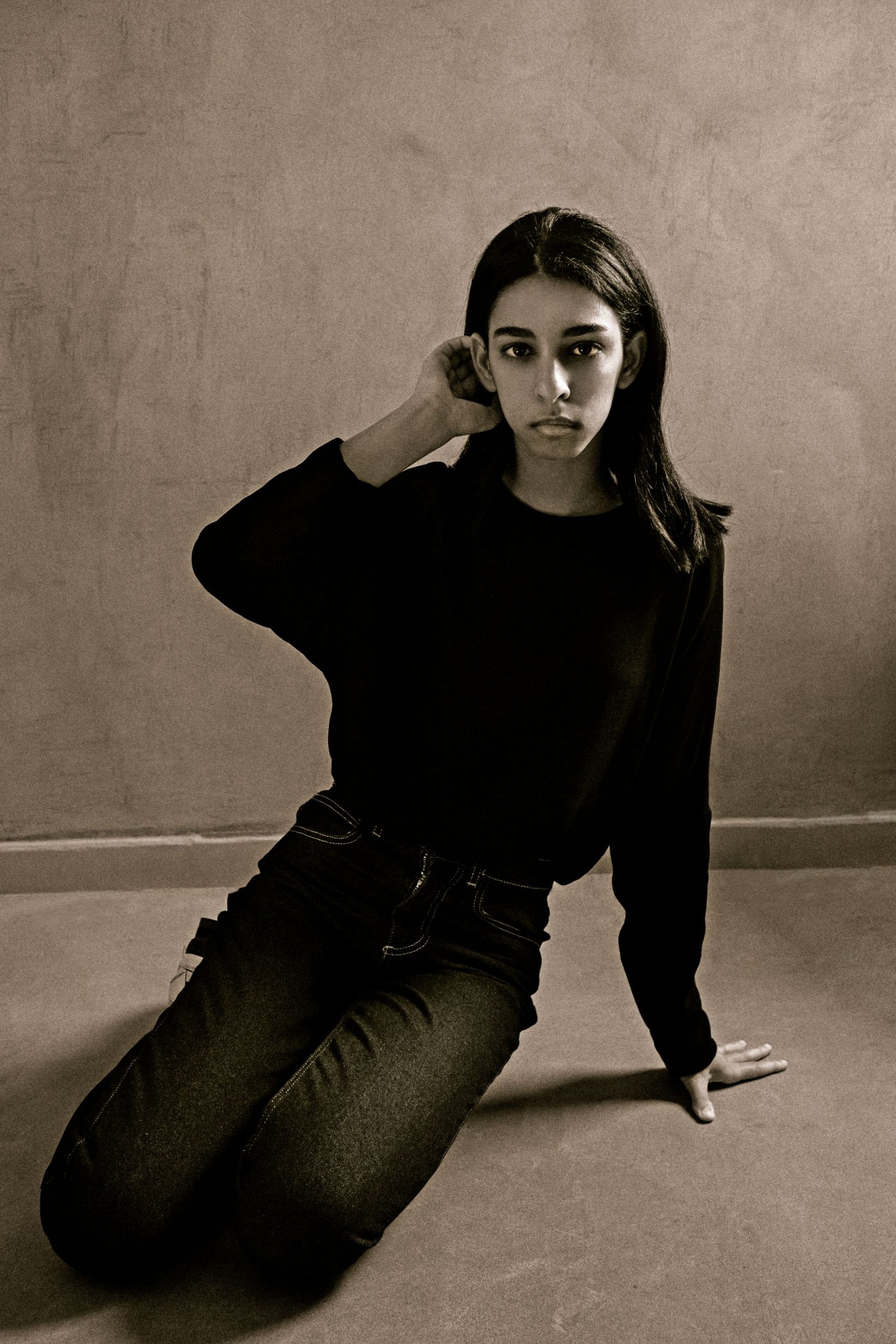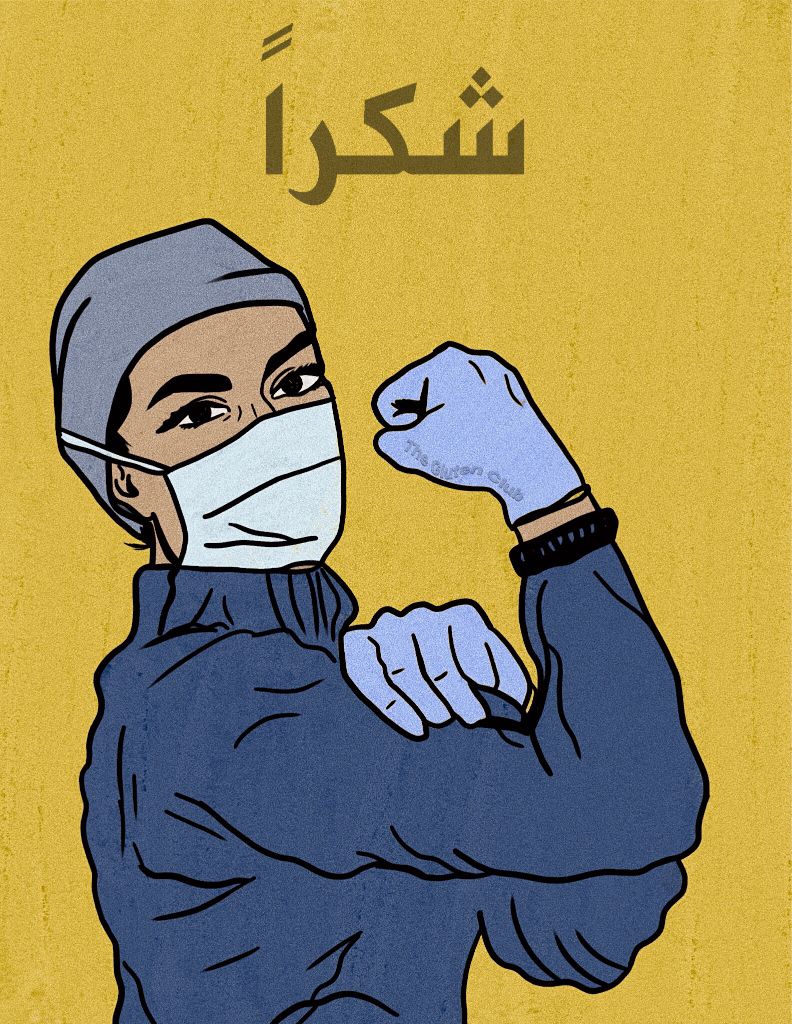 Tanya is a 17-year-old digital artist with a passion for comic-book aesthetics. Her earthy-colored artworks discuss fundamental society matters that affect the youth. Growing up, Tanya would spend hours glued to her comics. admiring the beauty it has as an entertaining outlet but also appreciate the impact it has to youngsters. In 2016, she launched an app called 'Arabmoji' in which she further expressed her Middle Eastern culture. Today she is known as an artist with tremendous depth that goes beyond her comic-book characters. Her work carries influences from artists such as Roy Lichtenstein, Andy Warhol, Banksy. Her ultimate drive force behind making art is that art is communication in its highest form. "it puts people inside the artist's mind and it has the power to save and change the world." Tanya said. To her, art makes sense of who we are and where we come from. It allows humanity to take one step closer to better themselves, which is why her artworks are some of the most relatable content out there. Mental health, arranged marriage, and women in Arab societies are some of the themes Tanya explores. Her mission is to spread empathy by showing new perceptions to topics that people have once looked at with tunnel-vision, in hopes to create a kinder, more understanding and accepting society.
Keep up with Tanya on Instagram: @theglutenclub
TARIQ AL HAJRI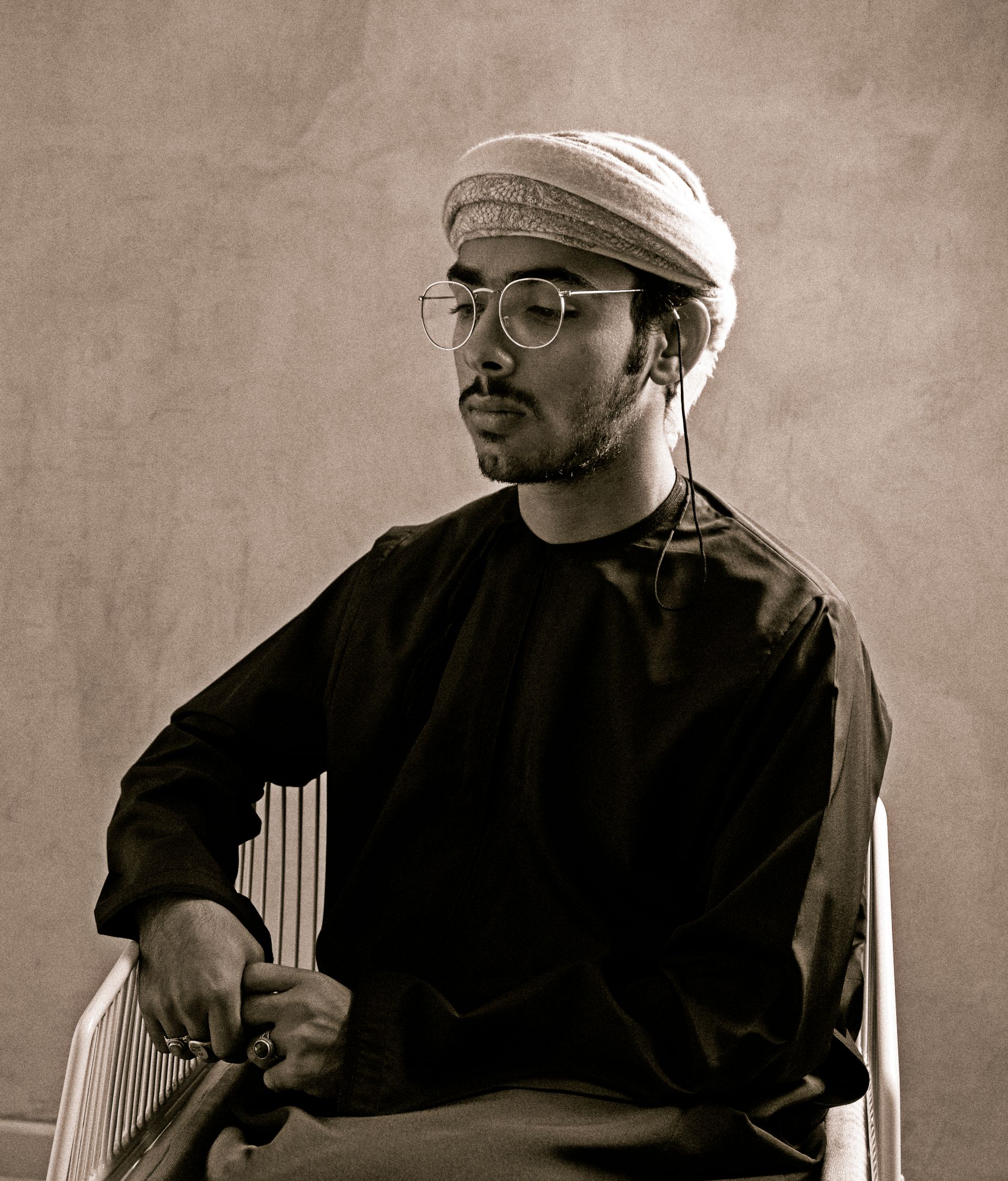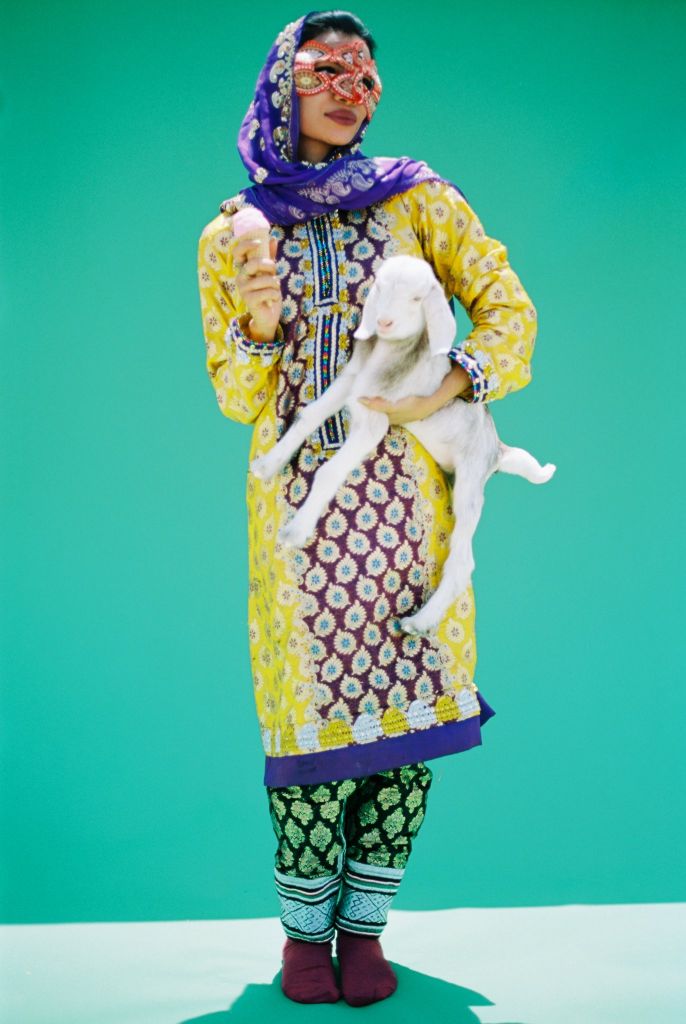 When it comes to conceptual storytelling that carries local flare, Tariq shines best. The Sur-native concept artist whose artistry lies in the world of film photography creates art that's influenced by his cultural and societal background. Using light and colour (sans Photoshop), Tariq offers us a glimpse into his world through photographs that capture the essence of our beloved Oman through his lens. With artworks packed with palpable rawness, vulnerability, and unique aesthetics, Tariq's ability to effortlessly express his relatable hurdles and somewhat let-it-all-hang-out on a canvas is what makes him an exciting artist to watch. One of my favourite artworks of his is titled 'Rejuvenation of Past', which showcased the juxtaposition of traditional culture and modern Oman. He's been recently featured on Vice Arabia, and has done multiple exhibitions showcasing his contemporary take on the Omani identity.
Keep up with Tariq on Instagram: @tariqalhajri
MUJAHID AL MALKI (MUJI)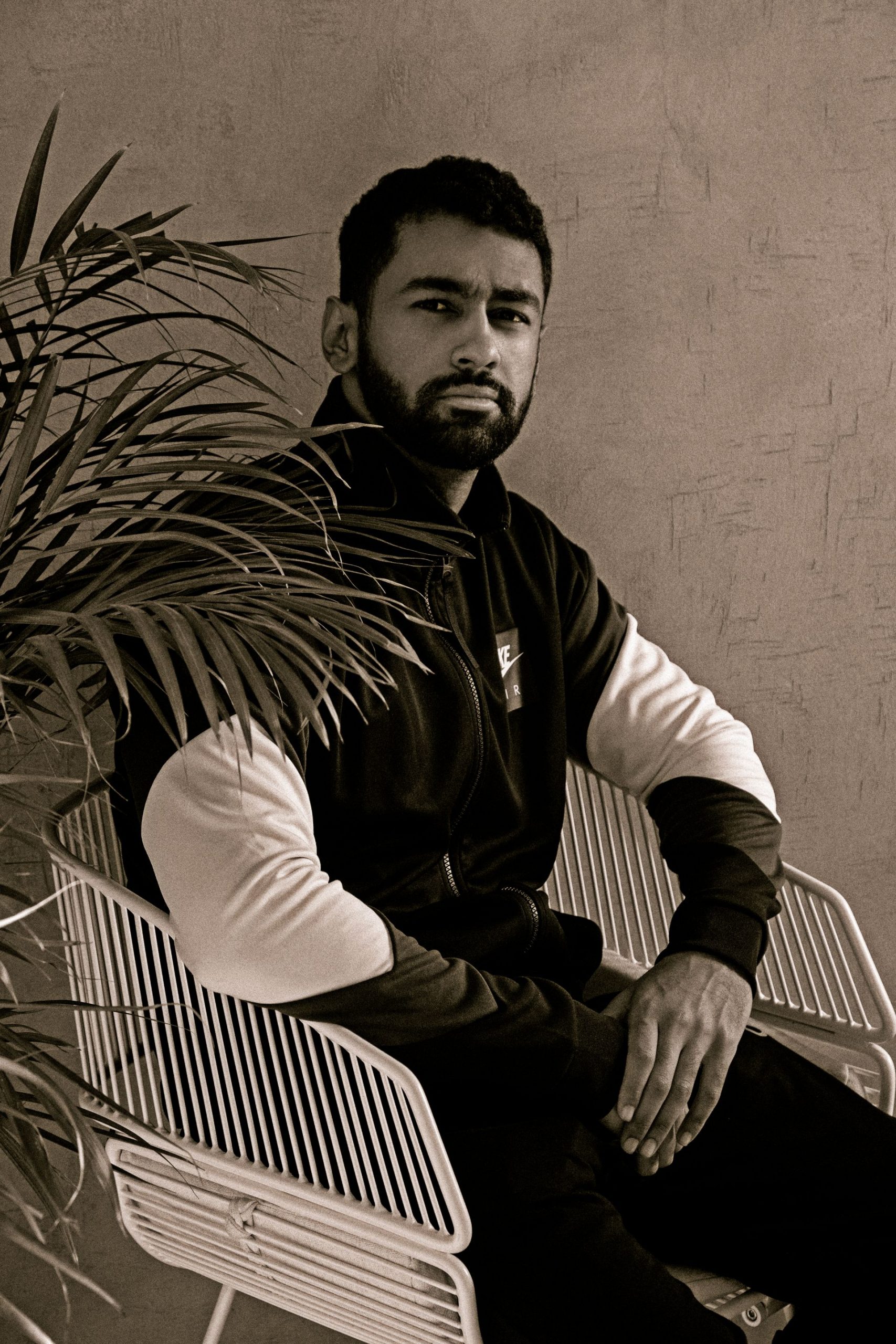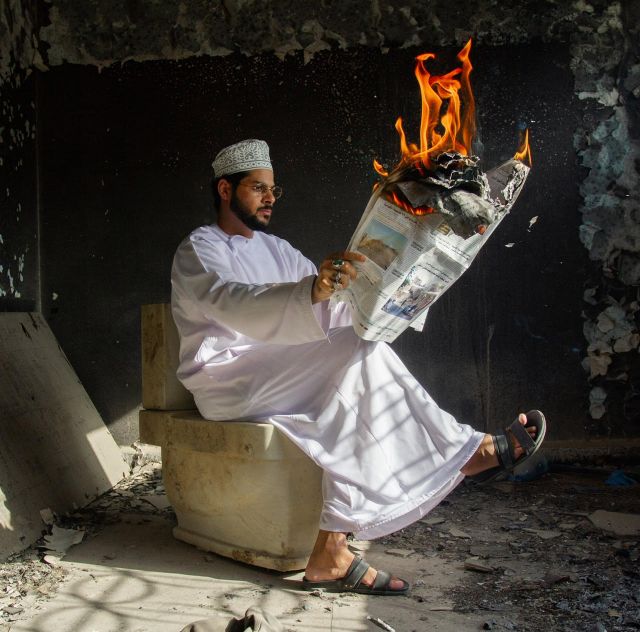 One of my favourite things about Mujahid, simply goes by Muji, is the sense of spontaneity and whimsy that adorn his work. The Muscat-born illustrator and photographer has created some memorable artworks that offer a juxtaposition of Omani culture and western influences. After graduating with a degree in rocket science in California, Muji returned to Oman to pursue his newly discovered passion — art. Two years later, he's become an artist to watch within the community. His 'Skull Series' illustrations depicted a local skeleton's journey of self-discovery. The artworks featured playfully crafted moments such as the character wandering the town in wearing an Omani kumma; finding a soulmate in Nizwa; and finally heading to the desert in his mussar. The theme touched on several social issues including unemployment (hence the skeleton). Muji has also tapped into photography where he takes pleasure in capturing serene sceneries featuring his fellow artists. One of his photographs had artist Abooden holding a burning newspaper, which shared a powerful message of how people consume bad news. In the future, the young artist has a desire to venture into sculptures, which will be a new and exciting fine art adventure.
Keep up with Muji on Instagram: @muji70