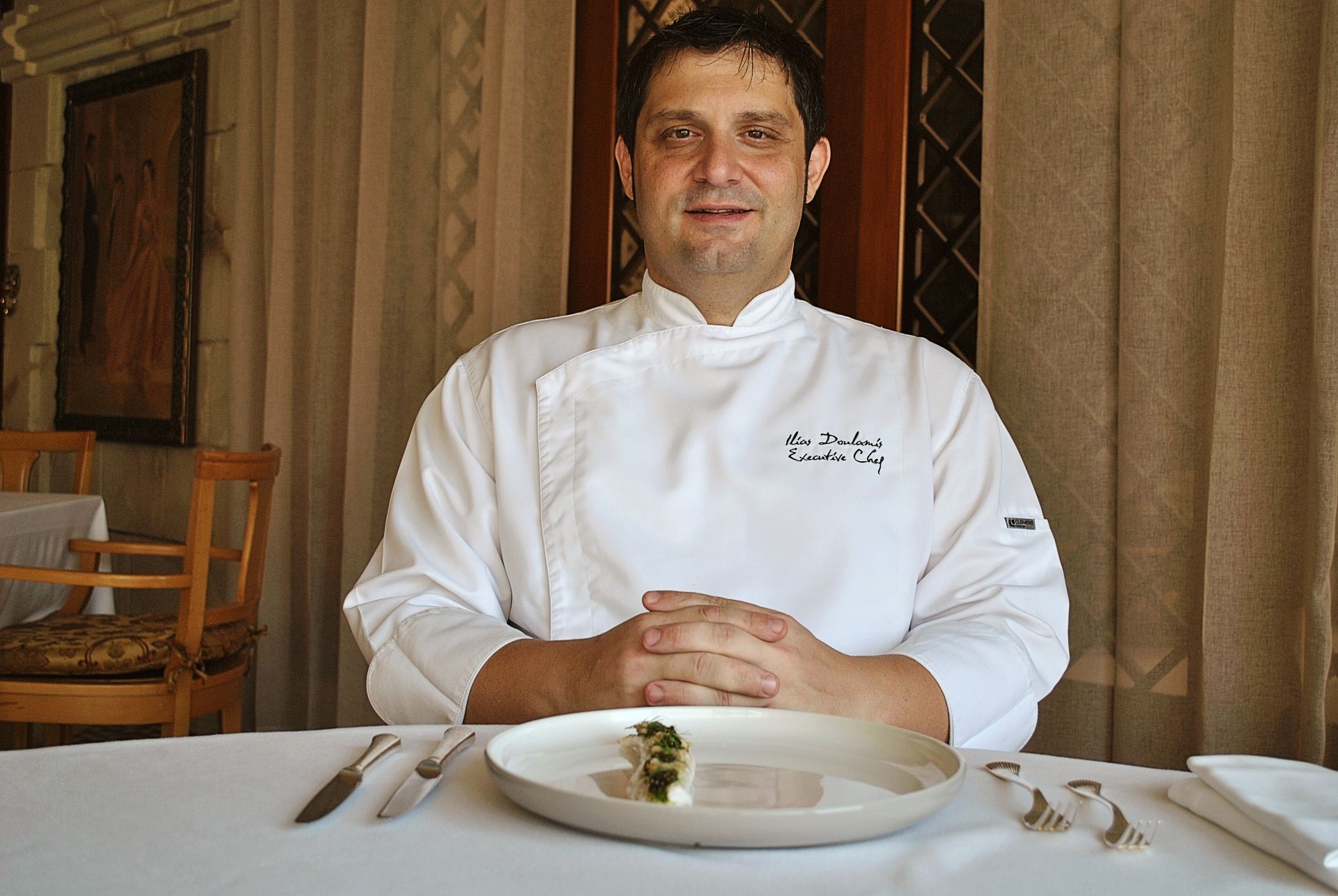 Ilias Doulamis, a Greek-born chef, has previously worked in seven countries around the world, racking up more than 18 years of international experience and working in various Michelin-starred restaurants including L'Astrance, Texture, and Le Meurice.
Prior to joining Grand Hyatt Muscat, Doulamis was Executive Sous Chef at Grand Hyatt Doha Hotel & Villas.
Doulamis describes his cooking style as being 'modern European with a Mediterranean twist', and is tasked with developing new concepts within Grand Hyatt Muscat's diverse restaurants.
Tell us something about yourself and what brought you to Oman?
I was born and raised in Greece and have worked in six different countries around the globe so far. I've been working for Hyatt Hotels Corporation for the last 4 years, starting at Grand Hyatt Doha before relocating here to Grand Hyatt Muscat.
So, tell us! What's your ultimate food inspiration?
Definitely products; whatever is fresh, sustainable, local and seasonal.
Tell us one of the best moments in your professional life…
Many! For one that was particularly memorable, I would say back in the days working as a line cook in Paris. The Chef/Owner came in the kitchen and announced that we had maintained the 3 Michelin stars and 19/20 points on Gault & Millau; we were all working very hard and it truly was a great feeling.
One dish you prepared and are particularly proud of?
Not sure I remember a specific one. I think I always work with my team to create, adjust and develop recipes and dishes. Every guest that leaves our restaurants happy makes me proud.
One ingredient you cannot live without?
Fresh herbs in general. Dill, tarragon, basil, oregano and rosemary. All freshly chopped and added last minute.
Which recent food trends are you a fan of?
After the Spanish and Nordic culinary movement in the past few years the Latin, Peruvian and Mexican cuisine has been very popular nowadays. It became a trend to have a ceviche or a tiradito on every menu. Right or wrong each chef and F&B restaurateur needs to evaluate. My opinion is that every restaurant needs to have character, an identity and not necessarily 'follow the trends'.
Your favourite hobby? (excluding cooking of course!)
Definitely outdoor activities and exploring nature.
Your favourite cuisine or particular dish?
Nothing can beat a freshly grilled Mediterranean fish with some wilted greens (Xorta we call it) on the side seasoned with thick salt flakes, fresh oregano and extra virgin olive oil.
Your thought on food bloggers and critics. How important are they to society?
Food bloggers and critics are becoming huge influencers nowadays in our social media-oriented society. Some of them are really sharing the same passion for fine food and service and I personally really enjoy meeting them, honestly speaking sometimes I'm learning from our long discussions about the industry. Unfortunately, they can mislead customers and public influence opinion about the restaurants or the other way around of course.
One advice to all?
When you cook don't stick to recipes. YES get inspired, but be creative, be curious and always be mindful about the products you are using. Make sure they are fresh, see where are they coming from, see how they smell, look and taste; choose your purveyor not his products. My final tip? When you eat, eat with your mouth shut and your mind open.